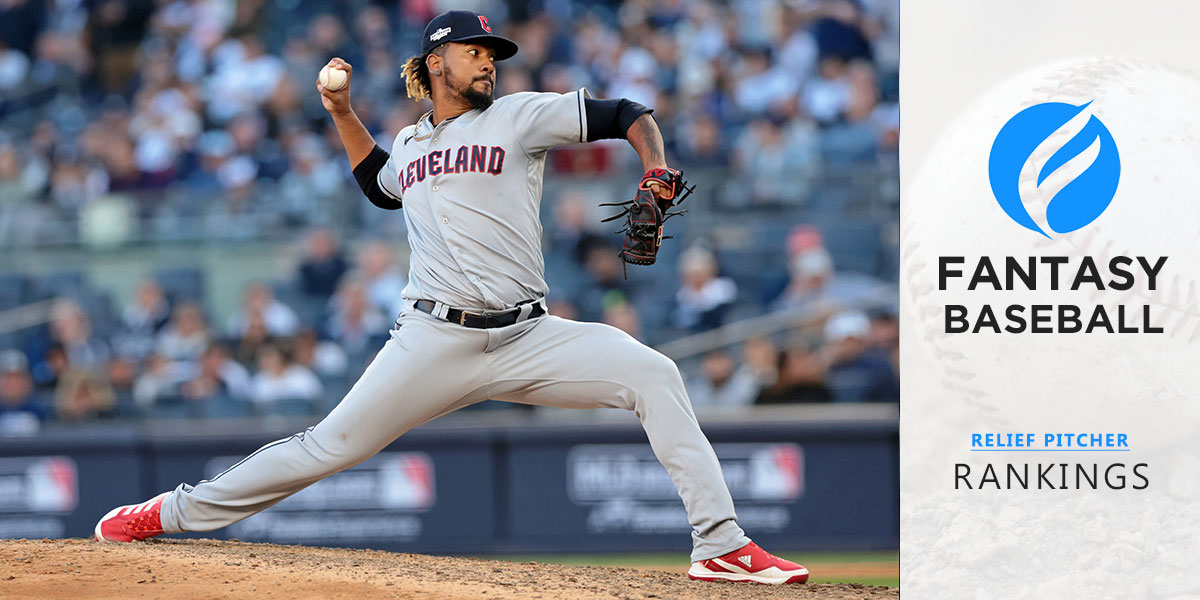 Fantasy Baseball Relief Pitcher Rankings
---
Fantasy Baseball Relief Pitcher Rankings
It's fantasy baseball season! This is prime drafting time for redraft, dynasty, and best ball leagues. Here at Fantasy Data, it's time we showed as much love towards America's pastime as we do for the NFL and football. That's why I'll be putting together a list of the top thirty players at every position in fantasy baseball. If you need help with your drafting or rankings, this is your best resource. That and all the data we have on this website conveniently for you. Fantasy baseball is a long affair that requires a lot of work, but it is a ton of fun. It brings your league together and makes your enjoyment of baseball even more. You discover new players and develop new fandoms of teams, players, and positions. Plus, it helps you learn more about the game and the league.
This list is all about the relief pitchers who can easily win you your week-long matchup if they get multiple saves that week. They can also cost you a matchup by getting a ton of negative points. That's why you need to plan ahead and draft the best relievers you can. The ones that are reliable and will consistently put up points via strikeouts, holds, and saves. Getting a blown save and loss can really sink your team. These rankings are based the traditional points scoring where you get a point per inning, strikeout, and other factors. You lose a point for hits, walks, runs. Wins, saves, or losses get you five or more points. They are the default setting for many fantasy baseball leagues and most similar to fantasy football.
Quick Links
Top 30 Fantasy Relief Pitchers
1. Edwin Diaz, New York Mets
Diaz is clearly number one after the massive season he just had. A 50% strikeout rate is utterly perfection, especially in fantasy. Combine that with a ton of saves and at 63+ innings, and you get a routine weekly 15+ points from Diaz. He's on pace to be among the league leaders in saves again after re-signing with the Mets. This keeps up his point total since he'll be consistently pitching for wins/saves. Don't be shocked if he finishes with over 100 strikeouts and is top-two among all relievers. Besides, when those trumpets sound, who wouldn't be scared in the batter's box.
2. Devin Williams, Milwaukee Brewers
This might be shocking but I'm all-in on Williams this year. He might be a tad high here, but I think he's set up for not just a career-year, but a year that sets him up as a top-three closer in baseball. The Brewers will win enough games to get Williams over 30 saves. Combine that with at least 60 innings and you have a solid floor. Don't forget about his devastating change-up that makes hitters look silly. Don't be shocked if he gets over 100 strikeouts this year. He's a great snag to help your fantasy bullpen.
3. Emmanuel Clase, Cleveland Guardians
Health provided, truly the only pitcher that might challenge or surpass Diaz as the top closer in real life or in fantasy is Clase. He's a dominant reliever that actually was the RP1 last year in fantasy. He had 77 innings and 42 saves with a superb 1.36 ERA. Those are insane numbers, including a 28% strikeout rate. Yet, he could improve upon those numbers if the Guardians can win some more games. He's an elite option in fantasy and plenty proven to last a long season. If you want a surefire top reliever with very little risk, go for Clase.
4. Ryan Pressly, Houston Astros
Pressly just keeps performing with the Astros to a high degree. Despite injuries last year, he still had 33 saves and 65 strikeouts over only 48.1 innings. Ryan's on a strong Astros team that will get him 40+ saves if he's healthy. This sets up a nice buffer to any blown saves, runs, or hits allowed. He's an elite strikeout pitcher as evidenced by his 12.1 K/9 last year. This year, he should be set up 60+ innings, 75+ strikeouts, and a few wins along with those saves.
5. Josh Hader, San Diego Padres
Hader had a tough time adjusting to the Padres after a surprise mid-season trade from the Brewers. However, when you're as talented as Hader is, you don't just drop off completely. Yes, he struggled mightily over August last year, but was back to his dangerous self in September and October. He's on a standout team that will be pushing for 100+ wins. That will entail a ton of work from Hader and likely 40+ saves. He's a proven All-Star closer that you're getting at a discount in drafts right now over his performance last year. Buy him up now because he's ready for another All-Star season while leading the Padres' bullpen.
6. Jordan Romano, Toronto Blue Jays
Romano has come out of nowhere to become one of the MLB's most reliable closers. Over the last two seasons, he has 59 saves. Plus, he's gotten 12 wins and 63+ innings. Jordan's a dangerous strikeout pitcher that pummels the zone and limits walks to a below-average rate. With the Blue Jays, he will be put into plenty of save situations that will allow him to score a lot of fantasy points. I would put him with at least 36 saves, 75 strikeouts, and four wins. Combine that with a sub 2.25 ERA and you have a fantasy-winning closer.
7. Camilo Doval, San Francisco Giants
This might be a surprising spot for Doval, but he's a deadly late-inning assassin that will be allowed to solely focus on the ninth inning after the Giants improved the bullpen. Last year, Doval has six wins, 67.2 innings, 27 saves, and a whopping 80 strikeouts. With a hopefully better Giants team, Doval could be in store for over 30 saves, five wins, and a sky-high 85+ strikeouts. He's set up to be the focal point of the Giants' bullpen with a sweeping slider and dominant fastball. I'm all in on the strikeout and inning upside of Doval, especially since he proved to be a great weapon last year.
8. Ryan Helsley, St. Louis Cardinals
Helsley is a cheap and elite closer to get in fantasy drafts. He's unheralded, yet puts up big numbers. Ryan doesn't just provide save/win upside, but multiple inning outings as well. Last year, he went over an inning pitched multiple times. Ryan's coming a season with a tough second half, but still had over a 38% strikeout rate, and a 2.10 ERA. That's really good. I project him for over 30 saves on a win-now Cardinals team with 65+ innings, 6+ wins, and nearly 100 strikeouts. Don't be shocked if the fireballer goes well over 100 strikeouts with a below-average walk-rate. He's my second favorite relief pitcher to draft this year.
9. Jhoan Duran, Minnesota Twins
I'm assuming the Twins are smart and put Duran in the closer's spot after Lopez's meltdown in the second half last year. Lopez isn't a long-term strong closer according to his career numbers. Duran's numbers point to him having every ability to be that. Duran's fastball is life-threatening. He threw over 500 fastballs that were 100 MPH or greater. No wonder he racked up 89 strikeouts in only 67.2 innings. Plus, he had a 1.86 ERA in his rookie year with eight saves. Beyond his fastball, he has a dangerous splitfinger and curveball that both approach unhittable. Even if Duran only gets you 15 or saves, he's still an elite fantasy reliever due to his holds, strikeouts, and innings. He barely walks anyone and should absolutely be a closer long-term.
10. Felix Bautista, Baltimore Orioles
After the Orioles surprisingly traded star closer Jorge Lopez to the Twins, they inserted Felix Bautista into the closer's role. He took it and ran with it. In his first MLB season, Bautista had a 2.19 ERA, 15 saves, and 88 strikeouts in only 65.2 innings. Sheesh. Felix is a strikeout master that will likely hit some slumps in his sophomore year which puts him closer to a 3.00 ERA this year, but should make up for that by getting over 27 saves. I like his chances to get close to 100 strikeouts and 65+ innings. Bautista is a bit of a wild card as he's not a veteran relief pitcher. The rug could come out from under him, but the potential is worth the draft slot for him. He can help win you your league if everything goes right.
11. Raisel Iglesias, Atlanta Braves

12. Andres Munoz, Seattle Mariners
13. Jeffrey Springs, Tampa Bay Rays
14. Clay Holmes, New York Yankees
15. Pete Fairbanks, Tampa Bay Rays
16. Paul Sewald, Seattle Mariners
17. James Karinchak, Cleveland Guardians
18. David Bednar, Pittsburgh Pirates
19. Kenley Jansen, Boston Red Sox
20. Daniel Bard, Colorado Rockies
21. Evan Phillips, Los Angeles Dodgers
22. Rafael Montero, Houston Astros
23. Jose Leclerc, Texas Rangers
24. Scott Barlow, Kansas City Royals
25. Alexis Diaz, Cincinnati Reds
26. Alex Lange, Detroit Tigers
27. Garrett Whitlock, Boston Red Sox
28. Joe Jimenez, Atlanta Braves
29. Aaron Ashby, Milwaukee Brewers
30. Craig Kimbrel, Philadelphia Phillies
Keep watch for my next fantasy baseball rankings which will be covering the catchers! Be sure to go read the Starting Pitchers edition as well! Until then, May the Force be with You this fantasy baseball season!
STAY IN TOUCH
Sign up for FantasyData's newsletter and get awesome content sent to your inbox.
We'll never share your email address and you can opt out at any time, we promise.
---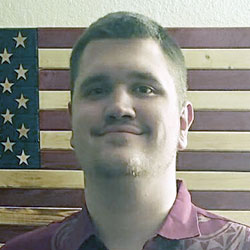 Jake is a native Phoenician and die hard fan of all the Arizona sports teams as well as the NFL and MLB. He is a Christian and a college student pursuing a dual degree in Sports Management and Sports Journalism. He is currently writing for DynastyNerds as well as a site expert at Fansided. He is obsessive about sports and stats. Jake's other hobbies include music, movies/TV, traveling and studying history. He is an avid Star Wars, Marvel, and DC fan (nerd). He wants you to know that the Jedi were the reason the Republic fell and that Dynasty>redraft. You can follow him on twitter @Darthdbacks or Discord @DarthDbacks. He is Open to doing any AMA's or podcast guest spots.