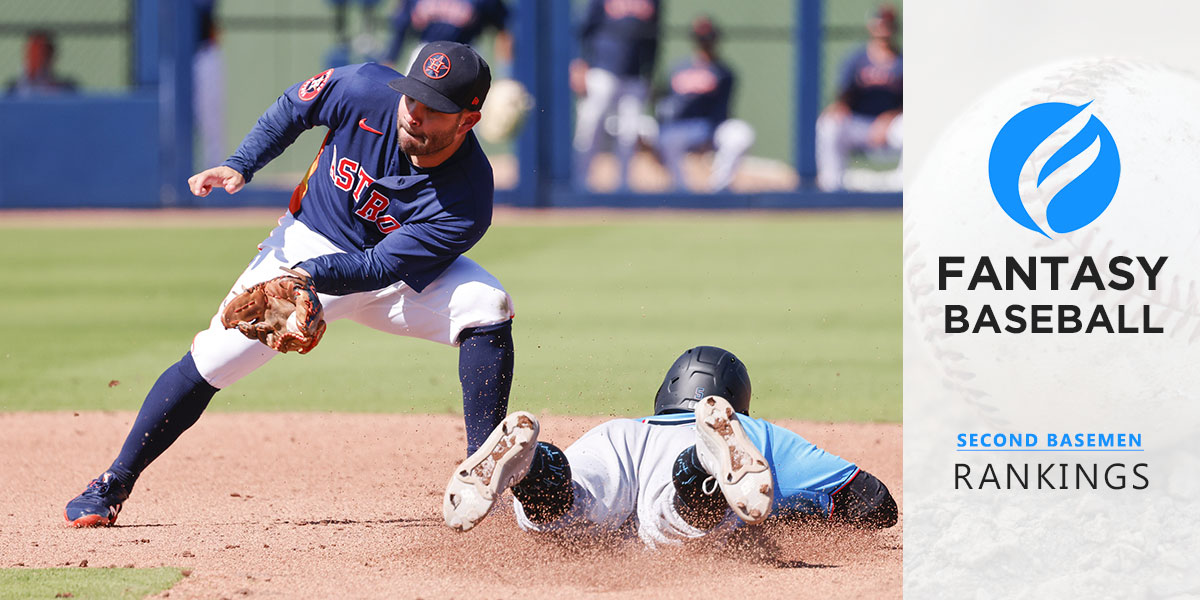 Fantasy Baseball Second Basemen Rankings
---
Fantasy Baseball Second Basemen Rankings
This list is all about the second basemen. They are essential when it comes to hits, total bases, and runs. Second basemen can drive in many runs or smash a lot of balls out of the park, but this isn't the norm. However, that's instant big-time points for your team. However, there are not a ton of elite or powerful second basemen as there used to be. That's why you focus on the ones that will hit for a high average, drive in a decent number of runs, and score a ton of runs or get a lot of doubles. That's extremely valuable as it allows you to then focus on acquiring big home run hitters at other positions like first base. Another good factor is to get one with multiple-position versatility meaning they can play other spots. This allows you coverage for days when there aren't any games for a team or someone gets hurt. For second basemen, you have to get one of the top 10 to 15 to ensure you have enough depth and reliability coming from that spot. Also, a cheat code with second basemen is to see if any are good at stealing bases as that's just extra bonus points. These rankings are based on traditional points scoring where you get a point per hit, walk, RBI, run, or total bases. Same for stolen bases or hit-by-pitches, or many other settings. However, if they strike out, ground into a double play, or commit an error, they lose a point. They are the default setting for many fantasy baseball leagues and are most similar to fantasy football.
Quick Links
Top 30 Fantasy Second Basemen
1. Mookie Betts (2B/OF), Los Angeles Dodgers
It's certainly a type of cheat code to have Mookie Betts at second base just due to how elite he is. If he's eligible in your league at second base, do what it takes to snag him. He might play there more this year, but regardless, Mookie is a top-10 hitter in all of fantasy baseball regardless of position. He's an MVP winner that has one of the best hit tools, power, and speed combos in the MLB. There's not much to say other than he's by far the best option at second base and one that sets up your overall fantasy lineup quite well.
2. Jose Altuve, Houston Astros
The long-time number-one second baseman in fantasy baseball is now number two but that's because of the Mookie Betts loophole. Altuve is only 32 and still contains tremendous power in his compact frame. He hit 28 last year and should push for that number again this year. Plus, he'll likely get to an over .300 batting average which furthers the appeal in points leagues. The more hits he gets, the more points and Altuve consistently gets a ton of hits. I'm not sure if he gets to 18 steals this year unlike last year, but with the bigger bags, he should get to 15. Overall, he's the best package for the most boom at second base aside from Betts.
3. Marcus Semien (2B/SS), Texas Rangers
Semien gives you the advantage of versatility as you can play him at SS in cases of injury or performance. He's a strong player to have at second base for your fantasy squad due to the upside of his power and speed. He was the third-best second baseman in fantasy last year after 26 home runs, 25 stolen bases, and over 180 runs/RBI combined. I wouldn't be shocked to see him replicate those numbers once again. In fact, he had a slump at the start of last year, and if that is avoided this year, he could hit 30 in both of those categories with over 200 runs/RBI.
4. Andres Gimenez (2B/SS), Cleveland Guardians
The breakout year last year for Gimenez confirmed to me that he's going to be a long-term star in both fantasy and in the MLB. His multi-position versatility only adds to his appeal. He hit 17 home runs and stole 20 bases last year. I expect at least 20 home runs and over 20 stolen bases thanks to the new rules in the MLB. Plus, I wouldn't be surprised to see him get more RBI with an improved offense in Cleveland. Overall, his steals put him over the top with them serving as a valuable floor in the tough second-basemen fantasy group.
5. Brandon Lowe, Tampa Bay Rays
You might be shocked to see Lowe here after a horrible 2022 season in which he missed over 4 months of the season due to various injuries. When he was healthy, he only hit eight home runs and struggled to get any extra-base hits. Back injuries linger and the Rays played it smart by shutting him down last year. Now, he's healthy and set for a massive rebound. Don't forget that Lowe hit 39 home runs in 2021. Brandon's an All-Star caliber second baseman with elite power and walk-ability. He probably won't go this high, but he's a safe bet to finish top-six at the second base position.
6. Ketel Marte, Arizona Diamondbacks
Marte has had a tough go of it lately since his 4th-place MVP finish in 2019. Multiple hamstring injuries, a failed Diamondbacks experiment at putting him in centerfield, and a severe lack of offensive talent around him all contributed to his fall from grace. However, he's healthy now and firmly set at second base with a rising tide of offensive talent surrounding him in the lineup. He's hitting the ball with authority in Spring Training and looks like the Marte from 2019. I doubt he'll reach 25+ home runs, I like his odds to get to 20+ home runs, 80+ RBI, 10+ stolen bases, and a high average. He's a great floor candidate for your second base position. His ceiling is high, but it's unlikely he gets to it. However, his floor is the fourth-best among all fantasy second basemen, so I'm all-in on getting reliable points from a tough second base spot.
7. Ozzie Albies, Atlanta Braves
Ozzie was cursed last year after breaking his pinky finger and a foot at two separate times which culminated in him missing basically the whole season. Yet, in that small frame of his is still the guy who hit 30+ home runs and stole 20+ stolen bases. If he's healthy, he's a good bet to near those numbers this year, if not surpass thanks to the bigger bases. Just be cautious as he seems to have wronged the baseball gods due to his wild injuries. He's got a ton of upside but the risks are there.
8. Jazz Chisholm Jr., (2B/OF), Miami Marlins
Jazz brings a ton of power and speed to your fantasy lineup along with the fun versatility that gives you an outfielder's stat line at second base. However, he's coming off a severe back injury that wiped out the majority of his season last year, similar to Lowe. Jazz might be at more risk for injury moving to centerfield now, just look at how that worked out for Ketel Marte. However, his upside is enough to rank him eighth here, but be sure to draft another second baseman just in case. Regardless, he has the potential to get you 25+ home runs and steals respectively.
9. Jeff McNeil, (INF/OF), New York Mets
McNeil is going to get your fantasy team a ton of hits, runs, and walks with very few negative games or games filled with strikeouts. He's a great contact hitter that gets driven in routinely thanks to the powerful Mets' lineup that he hits atop of. Plus, he drives in a lot of runs due to how great the Mets' lineup is. He gets up to the plate with guys on base a lot. McNeil will compete for a batting title and be one of your most consistent fantasy contributors. Plus, that versatility to put him wherever in your lineup to cover for injuries/off-days gives you an even bigger bonus to draft him. Just don't expect many home runs.
10. Max Muncy (1B, 2B, 3B), Los Angeles Dodgers
The two biggest selling points with Muncy are his elite versatility and his power upside relative to the Dodgers lineup. He often comes up to the plate with guys on base and when he connects for a big fly, it's a ton of fantasy points. He should get some more hits this year as well due to being a pull-heavy left-handed hitter with the shift banned. However, he strikes out plenty and doesn't get a lot of extra-base hits aside from the potential 30+ home runs. I would say there are better options at second base, but the drop-off in fantasy production hits large after Torres below.
11. Gleybar Torres, New York Yankees
12. Jorge Polanco (2B/SS), Minnesota Twins
13. Jake Croenworth, (INF), San Diego Padres
14. Brandon Drury, (2B/3B), Los Angeles Angels
15. Thairo Estrada (2B/SS/OF), San Francisco Giants
16. Vaughn Grissom, (2B/SS), Atlanta Braves
17. Jonathan India, Cincinnati Reds
18. Luis Arraez (INF), Miami Marlins
19. Whit Merrifield, (2B/OF), Toronto Blue Jays
20. Bryson Stott, (2B/SS), Philadelphia Phillies
21. Chris Taylor (2B/SS/OF), Los Angeles Dodgers
22. Jean Segura, (2B/SS), Miami Marlins
23. Josh Rojas (2B/3B), Arizona Diamondbacks
24. DJ LeMahieu (1B/2B/3B), New York Yankees
25. Brendan Donovan (INF/OF), St. Louis Cardinals
26. Kolten Wong, Seattle Mariners
27. CJ Abrams, (2B/SS), Washington Nationals
28. Luis Urias (2B/SS/3B), Milwaukee Brewers
29. Nolan Gorman, St. Louis Cardinals
30. Trevor Story, (2B/SS), Boston Red Sox
Keep watch for my next fantasy baseball rankings which will be covering the third basemen! Be sure to go read the many other editions that cover all the positions as well! Until then, May the Force be with You this fantasy baseball season!
STAY IN TOUCH
Sign up for FantasyData's newsletter and get awesome content sent to your inbox.
We'll never share your email address and you can opt out at any time, we promise.
---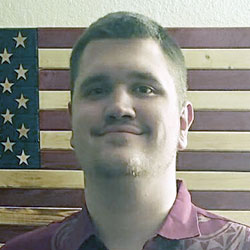 Jake is a native Phoenician and die hard fan of all the Arizona sports teams as well as the NFL and MLB. He is a Christian and a college student pursuing a dual degree in Sports Management and Sports Journalism. He is currently writing for DynastyNerds as well as a site expert at Fansided. He is obsessive about sports and stats. Jake's other hobbies include music, movies/TV, traveling and studying history. He is an avid Star Wars, Marvel, and DC fan (nerd). He wants you to know that the Jedi were the reason the Republic fell and that Dynasty>redraft. You can follow him on twitter @Darthdbacks or Discord @DarthDbacks. He is Open to doing any AMA's or podcast guest spots.