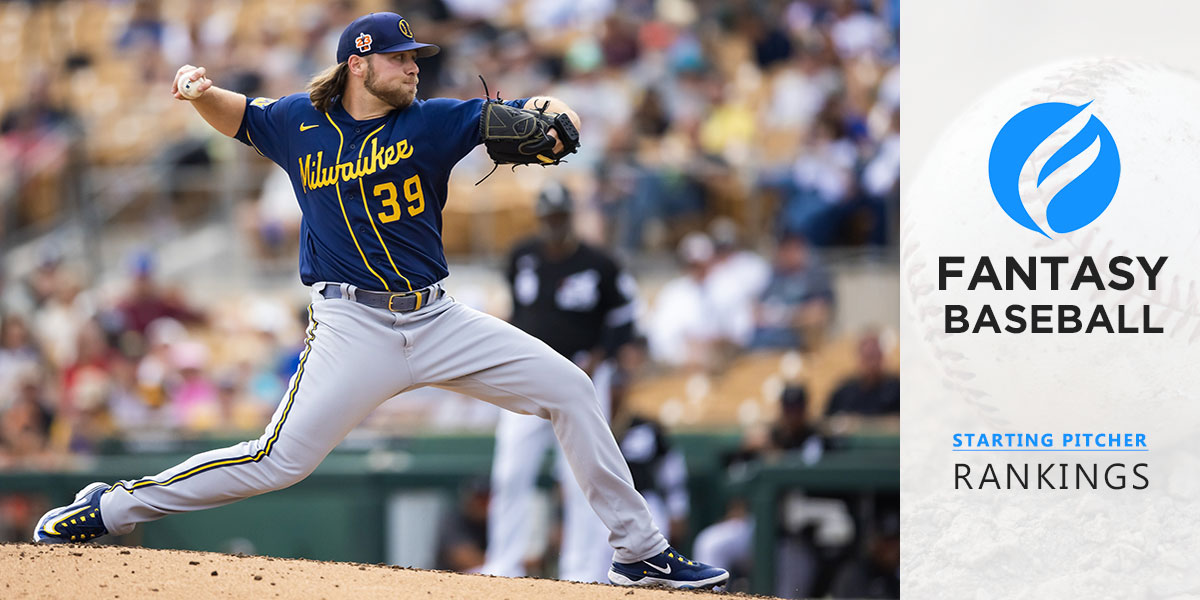 Fantasy Baseball Starting Pitcher Rankings (Top 30)
---
Fantasy Baseball Starting Pitcher Rankings
It's fantasy baseball season! This is prime drafting time for redraft, dynasty, and best ball leagues. Here at Fantasy Data, it's time we showed as much love towards America's pastime as we do for the NFL and football. That's why I'll be putting together a list of the top thirty players at every position in fantasy baseball. If you need help with your drafting or rankings, this is your best resource. That and all the data we have on this website conveniently for you. Fantasy baseball is a long affair that requires a lot of work, but it is a ton of fun. It brings your league together and makes your enjoyment of baseball even more. You discover new players and develop new fandoms of teams, players, and positions. Plus, it helps you learn more about the game and the league.
This list is all about the starting pitchers who can easily win you your week-long matchup if they start twice that week and put up thirty points a start. They can also cost you a matchup by getting a ton of negative points. That's why you need to plan ahead and draft the best starters you can. The ones that are reliable and will consistently put up points. These rankings are based the traditional points scoring where you get a point per inning, strikeout, and other factors. You lose a point for hits, walks, runs. Wins or losses get you five or more points. They are the default setting for many fantasy baseball leagues and most similar to fantasy football.
Quick Links
Top 30 Fantasy Starting Pitchers
1. Corbin Burnes, Milwaukee Brewers

Burnes is a star pitcher that routinely competes for the NL CY Young award with the Brewers. He had a slightly off year last year and still finished top-five. He is one of only a few pitchers to be around 200 innings, far above 200 strikeouts, and a sub-3.00 ERA with a below-average walk rate. All those numbers will contribute to big-time scoring in fantasy for him. He's met that high benchmark every year since the shortened 2020 season. Burnes has a 20-point floor to nearly every start since he goes deep consistently. Corbin is also very healthy and routinely able to make all his starts. The only downside to his game has nothing to do with him. He won't achieve many wins due to being on the Brewers, but he makes up for it in spades.
2. Sandy Alcantara, Miami Marlins
The reigning CY Young winner is set up to have a resounding repeat of 2022. He's an innings eater in an era of pitching that has very few starters hitting 200 innings. Last year, he led all pitchers with 228.2 innings. That's an insane amount of points. Combine that with an elite strikeout ability, sub-3.00 ERA, and low walks, and you get a stud in fantasy baseball. You can safely expect another 200+ inning/strikeout season with limited walks and another sub-3.00 ERA. The only glaring issue here are wins because he's on the Marlins. However, he's a healthy stud that will win you multiple weeks this year.
3. Gerrit Cole, New York Yankees

You know how good Cole is. He's been an elite fantasy asset since his first year in Houston. He racks up the strikeouts and innings. Plus, he's one of the few starters that you can expect 14+ wins from. Cole's coming off a rough season by his standards due an "elevated" ERA above 3.00 and a large amount of home runs hit against him. Despite that, he offsets it with an extreme lack of walks and 240+ strikeouts. You take the great with the bad with Cole. More often than not, he's one of your highest scorers every week while missing hardly any time.
4. Shane McClanahan, Tampa Bay Rays
This might surprise some of you, but Shane's going to be a stud this year. I love his change-up/off-speed pitches. They are a lethal weapon that will strikeout dozens of batters. He's still giving up too much hard-hit contact with his fastball and has missed time recently. Despite that, he's the best left-handed starter in fantasy due to his elite 30+% strikeout rate, mid-2.00 ERA, and a great win rate. Oh, and he hardly walks any batters. The only worry with Shane is his health, but you can't predict injuries.
5. Spencer Strider, Atlanta Braves
Strider came out of nowhere to post an outstanding rookie year that would've won the Rookie of the Year award in many other years. Strider was a strikeout king with a 38% rate over 132 innings. Somehow, he routinely deposits 100 mph pitches with a devastating slider with no issues at all. Spencer throws strikes non-stop, nearly 70% of the time. Spencer limits hard contact, pummels the zone, and avoids walks all at the same time. Playing on the Braves will bring plenty of points from wins. There's a danger though as he's pretty much a two-pitch pitcher which can cause issues during games if one isn't working right. The same is true as if hitters figure him out. The other issue is whether he will be able to throw close 200 innings. However, even 150 innings from Strider is far better than the majority of pitchers. Plus, he has two plus-plus pitches in his fastball and slider. Analytics back up the belief that he can maintain his excellent play from last year. The upside is limitless.
6. Max Scherzer, New York Mets
The long-time stud is ranked sixth solely because he hasn't been able to stay healthy throughout a whole season in recent years. Despite those health woes, he's still the same pitcher he has been all career. At 39 years old, Scherzer has probably the best stuff in the MLB. It's infuriating as a Diamondbacks fan knowing that they traded him. But, every year, can draft him and make up for that mistake. Max routinely blasts the strike zone with strikes, especially with his fastball. This limits the walks he gives up and induces a ton of swinging strikes. That leads to more fantasy points for you with more strikeouts and fewer walks. On the Mets, he'll get you 15+ wins, but I'm not sure he'll ever hit 200 innings again. That's what limits his upside.
7. Carlos Rodon, New York Yankees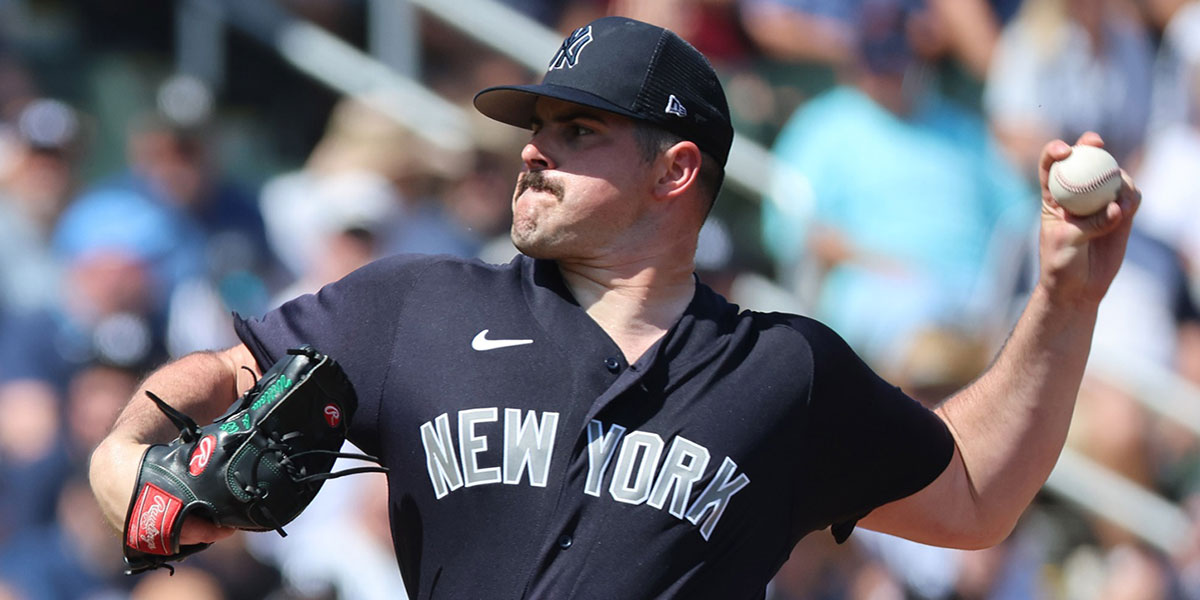 Rodon will be another excellent starter this year even with a potential rise in home runs allowed in his first year with the Yankees. Rodon likely won't get you 200 innings, but he will average nearly 10K/9 with a low walk rate. He's going to be a workhorse for your fantasy team with plenty of wins, innings, and strikeouts. The downside is his ERA likely rises a few points, however, that's the cost of doing business on the Yankees and in that division. Regardless, Rodon is an elite option and would be a perfect SP1 to get in the third round. He's a strong starter that will have a few bust outings, but plenty of week-winning outings that far outweigh any potential bad or negative outings.
8. Zach Wheeler, Philadelphia Phillies
Wheeler loves his strikeouts. I doubt he hits a sub-2.00 ERA, but should safely be below 2.50. He's going to have likely 200 innings provided health and easily over 200 strikeouts. Wheeler consistently goes deep into games with an electric stable of pitches that allow him to limit hits, home runs, and walks. Playing on a winning Phillies squad will bring forth plenty of wins as an added points value. Truly, the only concern is his health. He suffered two arm/shoulder injuries last year. If he stays healthy, he's a top-five fantasy pitcher. That's a risky if, but it's worth it because the return at SP8 can be league-winning.
9. Luis Castillo, Seattle Mariners
Castillo pitching a full season in a pitchers park with excellent defense behind him? Sign me up. He's going to be an absolute highlight reel this year with unlimited strikeout potential. Serving as the ace of the Mariners brings risk and pressure in a tough division, but he's a healthy innings-eater that will get plenty of wins. That's a great baseline before you include the strikeouts and low-walk rate. His fastball-slider combo is lethal. If he can regain that change-up he had years ago, then he's downright unhittable. I foresee a 200+ inning/strikeout season with under 6 hits per nine and under 8% walk rate, plus at least 15 wins. He's the number one pitcher I want to draft this year.
10. Justin Verlander, New York Mets
It's going to be hard seeing Verlander in a Mets jersey at first. However, get ready for another absurdly good season, even with him pitching a full season for the first time in the National League. Clearly, Verlander still has all the talent in the world after last year. The Mets will get him at least 15 wins which provides a nice points floor when coupled with at least 160 innings. Don't be surprised if he again gets over 200 strikeouts or at least flirts with it. His ERA might get over 3.00, finally, but he won't walk guys. Nor will he give up a ton of hits, even with a lackluster defense behind him. Verlander is Verlander and until he proves otherwise, you don't bet against this guy being another top-10 starting pitcher in fantasy baseball.
11. Shohei Ohtani, Los Angeles Angels
12. Jacob deGrom, Texas Rangers
13. Cristian Javier, Houston Astros
14. Shane Bieber, Cleveland Guardians
15. Aaron Nola, Philadelphia Phillies
16. Alek Manoah, Toronto Blue Jays
17. Max Fried, Atlanta Braves
18. Zac Gallen, Arizona Diamondbacks
19. Brandon Woodruff, Milwaukee Brewers
20. Framber Valdez, Houston Astros
21. Julio Urias, Los Angeles Dodgers
22. Kevin Gausman, Toronto Blue Jays
23. Logan Webb, San Francisco Giants
24. Dylan Cease, Chicago White Sox
25. Nestor Cortes Jr., New York Yankees
26. Joe Musgrove, San Diego Padres
27. Yu Darvish, San Diego Padres
28. George Kirby, Seattle Mariners
29. Robbie Ray, Seattle Mariners
30. Logan Gilbert, Seattle Mariners
Keep watch for my next fantasy baseball rankings which will be covering the relief pitchers! Until then, May the Force be with You this fantasy baseball season!
STAY IN TOUCH
Sign up for FantasyData's newsletter and get awesome content sent to your inbox.
We'll never share your email address and you can opt out at any time, we promise.
---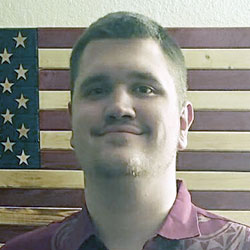 Jake is a native Phoenician and die hard fan of all the Arizona sports teams as well as the NFL and MLB. He is a Christian and a college student pursuing a dual degree in Sports Management and Sports Journalism. He is currently writing for DynastyNerds as well as a site expert at Fansided. He is obsessive about sports and stats. Jake's other hobbies include music, movies/TV, traveling and studying history. He is an avid Star Wars, Marvel, and DC fan (nerd). He wants you to know that the Jedi were the reason the Republic fell and that Dynasty>redraft. You can follow him on twitter @Darthdbacks or Discord @DarthDbacks. He is Open to doing any AMA's or podcast guest spots.