NFL Combine Winners and Losers
---
NFL Combine Winners and Losers
The NFL Combine is officially over. It was an exciting weekend filled with all sorts of news stories and exciting performances from potential draft picks. On the other hand, it was a drab affair for some of the participants after bad interviews, weigh-ins, or drills. Yet, overall, the NFL Combine is the time that all the smoke and mirrors come pouring through reporters mouths for the next two months until the draft. This is prime rumor mill season that makes one has trust issues with all the various thoughts and potential moves that could be made. The Chicago Bears still haven't moved the first overall pick setting up an explosive trade finish. NFL front offices will be busy now with free agency, trades, pro days, and figuring out who to draft. Every year though, there are always players that rise above the rest and raise their draft stock by multiple rounds or picks. This can lead to a better landing spot and much more money. The opposite is true as well where there are always players who fail to take advantage of the Combine and test poorly or get left in the dust.
Let's get started with the winners of the NFL Combine...
Quick Links
Winners
Quarterbacks: CJ Stroud, Will Levis, Anthony Richardson
CJ displayed everything that I wanted to see from him at the combine. He had an effortless time throwing passes at all angles all over the field. He handled the combine interviews excellently with posture and confidence. CJ certified himself as the QB2 in the draft for me, maybe even QB1. He weighed in at a good 214 with great height (6'3) and hand size (10"). Stroud proved that there should be no worries over drafting him. Levis was another impressive quarterback at the draft. He didn't run but did throw really well. His throws were crisp, accurate, and strong. He reaffirmed my thoughts on him being the QB3 in this class. His height (6'4), weight (229), and hand size (10 5/8") measured in the elite size range. He displayed a veteran-like attitude and confidence with reporters. Levis had the second-highest broad jump, not far behind Richardson, at 10'4". He was fifth in vertical at 34". It's clear Levis has an excellent burst when he needs to run with the ball. Of course, the best athlete at quarterback and maybe the whole combine was Richardson. Anthony's size is rare at 6'4 and 244 when combined with his speed/rushing ability. His athleticism was off the charts with an otherworldly 4.43 40-Yard Dash, 1.53 10-Yard Split, 40.5" vertical, and 10'9" broad jump. Richardson showcased his large arm, but did miss with a few throws. Still, it was a strong showing for Richardson in terms of proving that he has an elite rushing ability and insane burst.
Running Back: Bijan Robinson, Chase Brown, Evan Hull
It shouldn't be a shock to see that the generational prospect had one of the best combines. Bijan was effortless in the drills, showcasing his absurd agility and talent. He ran one of the fastest 40s at 4.46 seconds and 10-Yard Splits at 1.52 seconds. Bijan interviewed excellently and is shaping up to be a high draft pick in the NFL Draft. After a miserable senior bowl, Chase Brown rebounded in a major way. Brown was the star of the running back group at the Combine by outperforming in a big way what was expected of him. He showcased excellent speed with a 4.43 40 and 1.53 second 10-Yard Split. Brown led all running backs in vertical (40") and broad jumps (10'7"). Brown proved that he has an excellent burst to his game that will help him compete at the NFL level. Chase even beat out all other bench pressers among the running backs with 25 reps, he led them all by four reps. His strength is ready for the NFL. He raised his draft stock multiple rounds over one day of work. The last winner was Evan Hull. He put on a show with his commitment to working hard and pushing all-in on every rep. Hull had a good 40 time (4.47) and split (1.53) along with solid numbers in the vertical and broad jumps, 37" and 10'3" respectively. However, he was one of only two backs to do the shuttle and 3 cone and performed really well. Hull displayed great athleticism and raised his stock from late-Day 3 to potential Day-2 pick.
Wide Receivers: Jaxson Smith-Njigba, Quentin Johnston, A.T. Perry, and Bryce Ford-Wheaton
Jaxson was the best wide receiver out on the field during the Combine. He didn't run the 40, but looked like he was gliding on skates in his route running. JSN was smooth in every facet of all the drills. He looks like a future NFL star thanks to his elite routes. In the 3-Cones and Shuttle drill, two drills that tell a lot about a future wide receiver's athleticism in the NFL, JSN led by a huge margin in both. He had a 6.57 second 3-Cone and 3.93 Shuttle. He proved himself to be the WR1 in the draft. Quentin Johnston proved that his size is the best in the draft standing at 6'3 and weighing 208 pounds. He proved that his leg strength and jumping skills will play in a big way at the NFL level with an explosive 11'2" broad jump and 40.5" vertical. To top it off, Johnston showed that he has reliable hands and can run routes. Perry went from being a low-round pick to perhaps being selected on Day 2 with an excellent showcase during the catching drills. He outperformed a lot of expectations and impressed in interviews. The biggest surprise was Bryce Ford-Wheaton. Wheaton went from unknown to people scrambling to find out more about him. His athleticism was off the charts as was his surprising catching drills. Wheaton had a 4.38 40-Yard Dash and an excellent shuttle (4.15 seconds). He was near the top in 3-Cone as well at 6.7 seconds. Overall, Bryce raised his draft stock a ton from where it was coming.
Tight End: Darnell Washington, Dalton Kincaid, Luke Schoonmaker
This tight end class is downright unfair to the rest of the players in the draft. It's by far the best position group in the draft. Perhaps, this tight end group is the best draft class the NFL has ever seen. That's how talented it is. Pretty much six-eight tight ends far outperformed expectations that I could write a whole article just about them. I'll keep it brief. Washington bullied the poor tackle bags and blocking machines that they drilled on. He has unheard of speed for his 6'7, 264 pound frame. He ran the 40 in only 4.64 seconds. He's a monster of a man that displayed soft hands and long graceful strides in his routes. He's going to be a beast in the NFL. Kincaid confirmed all thoughts that he is Round One material and perhaps the TE1 of the draft. Schoonmaker came out of nowhere with a great showing every event he participated in. He looked completely ready in the passing game and had excellent hands. Other names that were great were Tucker Kraft, Zack Kuntz, Sam LaPorta, and Luke Musgrave. Don't be shocked if four tight ends go in the first round depending on how free agency shakes out.
Defense: Nolan Smith, Christian Gonzalez, Jack Campbell, Deonte Banks, Trenton Simpson, Zacch Pickens
Smith ran a blazing 40-Yard Dash (4.39), Split (1.52), and had the highest vertical (41.5") by far among all the edge rushers in the draft. He put on a show with unseen athleticism in a man as big as him. Gonzalez ran a great 4.38 40 and displayed everything that I was wanting to see. He proved why he should be the CB1 in the Draft. Campbell ran a slow-40 but more than made up for it by leading all linebackers by far in 3 Cone and Shuttle. He showcased that innate athleticism and talent. Banks ensured himself a first-round draft pick after either finishing first or near the top in the 40, Split, vertical, and broad jump categories. He was good at catching the ball as well. Simpson showed off at the Combine and reminded people why he should be the LB1 in the draft. He ran drills really well and showed out in the 40 and Split. Simpson even showed more strength than expected with a top-4 showing in bench. Pickens was among the best DTs at the combine. Zacch showed off unexpected speed and athleticism by finishing near the top in every event aside from the bench. He put himself into Day-2 and maybe even Day 1 categories. Pickens had a far better showing than anyone expected.
Losers of the Combine
Quarterback: Bryce Young, Max Duggan
Young failed to participate in any drills but did barely weigh in above 200 pounds. It remains to be seen if that's water weight or permanent weight. The fact he didn't participate lends suspicion and didn't help that the other quarterbacks did so well. Duggan didn't perform as well as one would expect given his tape. He struggled with his throws and was below expectations in his athleticism drills except for the 40.
Running Back: Kenny McIntosh, Tank Bigsby
Tank ran slower than expected with a lackluster 40 and split, but salvaged the day by performing decent in the drills. He was good enough to not tank his stock as much as the other guy listed here. Kenny obliterated his draft stock. He ran a woeful 4.62 40 which shocked everyone. There were multiple miscues in his on-field drills as well as a lack of burst. Overall, it was a miserable combine for McIntosh and one that he needs to revert at Georgia's Pro Day.
Wide Receiver: Kayshon Boutte, Jordan Addison
Let's start with Addison who didn't tank his stock, but just wasn't impressive. He ran a so-so 40 (4.49) and not-good Split (1.56). Addison was near the bottom in both vertical and broad jumps. He measured at 5'11 but only 173 pounds. Plus, there's now concerns over his smaller hands at 8 3/4". These seem like silly things but they matter to NFL front offices. He was good in the field drills, but didn't wow like the names above. As for Boutte, he went from a top-six wide receiver in the draft to potentially Day 3 selection. His Combine was the combine of nightmares. Boutte ran a boring 4.5 40 and one of the worst splits 1.58. This was made worse by the revelation of how bad his burst and leaping ability it. He was dead last at a laughable 29" vertical jump and second-to-last with a 9'10" broad jump. He's going to need a big pro day at LSU.
Tight End: Michael Mayer
The tight ends did so well except for Mayer. Now, Mayer didn't do awful. He met the expectations as no one expected him to set a fast 40 or shine in the athleticism drills. However, it doesn't help when all the other big name tight ends outshone him. Mayer's still my TE1 because he's the most pro-ready and best-blocking tight end in the draft. This was just a combine that failed to excite or raise Mayer's stock from it's already-high benchmark.
Defense: Jalen Carter, Christopher Smith, Andre Carter II
It was an awful weekend for the Georgia Bulldogs aside from Nolan Smith. Jalen Carter is now dealing with legal issues which prevented him from truly participating in any combine events. Christopher Smith measured poorly and was truly awful at both jumps and the 40-Yard Dash. Meanwhile, Carter's stock continued to fall after an okay Senior Bowl. He only had 11 reps on the bench was lowest among the edge rushers. Even running back Deuce Vaughun who is 5'5 had 17 reps. Plus, both of his jumps were not good. Overall, these guys had a rough Combine that officially kicked two of of them out of the first round and costed another one potentially millions of dollars.
STAY IN TOUCH
Sign up for FantasyData's newsletter and get awesome content sent to your inbox.
We'll never share your email address and you can opt out at any time, we promise.
---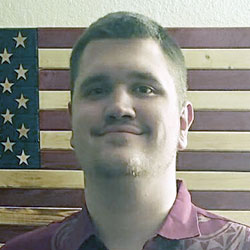 Jake is a native Phoenician and die hard fan of all the Arizona sports teams as well as the NFL and MLB. He is a Christian and a college student pursuing a dual degree in Sports Management and Sports Journalism. He is currently writing for DynastyNerds as well as a site expert at Fansided. He is obsessive about sports and stats. Jake's other hobbies include music, movies/TV, traveling and studying history. He is an avid Star Wars, Marvel, and DC fan (nerd). He wants you to know that the Jedi were the reason the Republic fell and that Dynasty>redraft. You can follow him on twitter @Darthdbacks or Discord @DarthDbacks. He is Open to doing any AMA's or podcast guest spots.