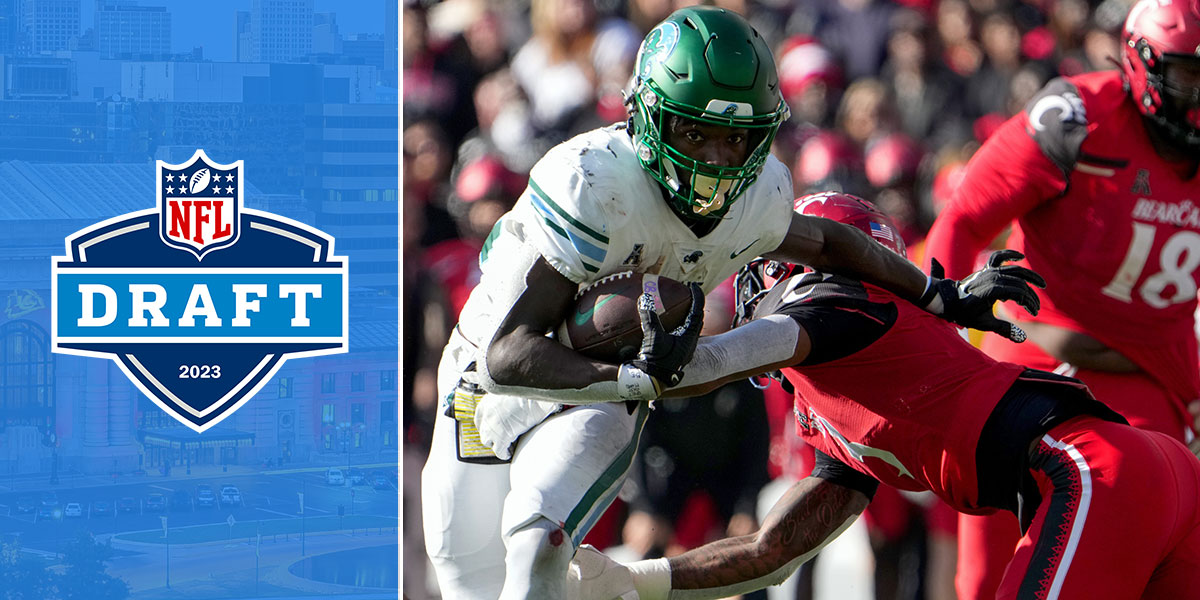 2023 NFL Draft Risers and Fallers
---
We are now well into the Draft evaluation period where every single NFL Draft prospect move, tweet, or thought will be critiqued, analyzed, and shared around the world. As you may have watched or seen, the Senior Bowl occurred this past Saturday. It's the event that truly "kicks off" draft season for the NFL. After all, their slogan is "The Draft Starts in Mobile", but it wasn't the only most recent event to give everyone a chance to look at and observe players that are competing to be drafted in Kansas City in late April. There was also the NFLPA Bowl which is put on by the players' association to give additional players a chance to showcase their skills to a stadium full of scouts. The Senior Bowl is limited to only seniors in college football that have accepted an invitation to participate in a week-long practice/media/measuring session with their game later that week. It's well worth a watch or trip to go see as you can run into many famous players/insiders/coaches. With that said, it's also a prime chance for many players to either raise their draft stock or tank it completely. Some took advantage while others failed to measure up to the hype. Let's take a look at the NFL Draft Riser/Fallers following the last couple of weeks.
Risers
QB Jake Haener

Honorable Mention: Tyson Bagent
Jake Haener was the top quarterback of the week after Hendon Hooker had to sit out due to recovering from a torn ACL and Jaren Hall's miserable week. Haener has a solid arm and is able to lead an offense. He made his throws, was accurate, and did everything right. He wasn't spectacular by any means but did help his draft stock by being the best of the week. He's moved up to around Round 5 draft pick range in the hopes of being a long-term backup in the NFL. If your team needs a young backup then Haener could be the best in the draft. He'll steady your offense and not lose you games, but won't win them for you either. Bagent showcased a huge arm, but is extremely developmental. He might be best for a secondary league before following the PJ Walker route and getting signed from the XFL or another league. However, he showed off enough enticing traits that's he now in the draft conversation.
RB Tyjae Spears, Eric Hull, Roschon Johnson

Honorable Mention: Eric Gray, Kenny McIntosh
If you watched the Senior Bowl, you'll notice that Hull was by far the best back that played in the game. Perhaps that was due to the game speed or who was on the field opposite him, but Hull had 74 yards on 11 carries and two catches for 11 yards. He displayed solid contact balance with an exciting burst on multiple carries. He's rising up the fantasy watch list. Roschon Johnson would've been by and far the best running back out on the Senior Bowl field this past week had he not broken his hand on Day 1 of practice. He'll be plenty fine in time for the draft or any NFL camps. He displayed excellent balance, speed, agility, and burst on Day 1. His hype is starting to reach an APEX as he could be one of the top-five best running backs in the draft, behind a classmate of his in Bijan Robinson. Another name to remember is Tyjae Spears whose also competing to be a top-five running back in the draft after his strong week. He was voted as the Player of the Week for the Senior Bowl. That's a huge indicator that his talent is for real and not just a one-week wonder. Spears was explosive, fast, and proved he was capable of inside zone running. I was surprised to see him catch so well too. Spears was a highlight reel all week.
WR Nathaniel Dell, Michael Wilson, Jayden Reed
Honorable Mentions: Andrei Iosivas, Puka Nacua
Wilson met the hype that he had coming into last week with strong hands, fluid hips, smooth routes, and 50-50 contested catches that he was the WR1 of the Seniors. It was impressive seeing the video of him coming from the last week. Wilson's rising up draft boards and should be a name to remember in your dynasty rookie drafts. The same goes for Nathaniel "Tank" Dell and Jayden Reed. Tank is anything but a tank as it's the most contranym nickname in the whole draft. Dell weighs just 163 pounds but plays like he's 200. He put defenders on skis multiple times with his impressive route running. He resembles Rondale Moore a lot though we'll need to see his official combine measurements to confirm that. His stock might've risen the most this week. If there's one name that rose even higher this week, it was Jayden Reed. The MSU wide receiver showed impressive route running and speed, enabling him to gain separation by multiple yards sometimes. He was the National Team WR of the Week in the Senior, speaking to the fact he's got an enticing future in the NFL. To make things even better, he can return punts too. This just raises the chance that he'll be a Day Two pick and someone you'll need to remember in the second round of your dynasty rookie drafts.
TE Luke Musgrave, Payne Durham
Watching the game Saturday, I saw myself constantly watching a tight end that I had heard little about. His name is Payne Durham. He was consistently blocking well and made two strong catches in the game. After a week of solid practices, it was nice to see an unheralded senior shine in the game. He's still outside the top-four tight ends, but definitely raised his draft stock. There's no question that Michael Mayer is the TE1 for this year's draft. However, there's now a battle for the No.2 tight end in this year's draft. Dalton Kincaid was that guy until he missed the Senior Bowl with an injury. Luke Musgrave made the best of his opportunity. He impressed everyone.
DEF Ivan Pace, Will McDonald IV, Derick Hall, Karl Brooks
Brooks put on a show in the Senior Bowl with multiple moves, a sack, and proving he has an unrelenting motor. Hall and McDonald IV were showcasing all week with their various moves, tackling, and leadership. McDonald IV sailed past Carter as the best edge rusher over the past two events. He proved to have the great speed/power combo as an edge rusher. Pace had to prove that size doesn't matter as much as heart this past week. He's a stocky linebacker that hits like a bus. Pace racked up the tackles in the game with 10 and proved that he has what it takes to be an interior linebacker worthy of a high selection.
Fallers
QB Jaren Hall, Malik Cunningham
Hall had some hype entering the Senior Bowl as a potential late-Day 2 or early Day-3 draft pick. Now, he's at risk of falling off the draft board entirely. Hall just never played confidently. He sailed throws from clean pockets or failed to get throw into tight spots. Hopefully, it was just nerves, but it didn't help his draft stock at all. At Senior practices, Hall had zero touch on his throws. He'll need an excellent combine and pro day to get back into the Day 3 conversations. Malik Cunningham has never been a player I thought was going to be a big-time quarterback in the NFL. He's similar to Lamar Jackson, ironically because they both went to Louisville, but Lamar has an arm and is accurate. Malik is not. He's strictly a rushing quarterback that can make the occasional throw. He's overly reliant on his legs. Malik could've wowed scouts with his arm and accuracy, but instead failed to make last week count.
WR /TE: Rashee Rice, Elijah Higgins, Ronnie Bell
Rice was one of my favorite players coming into the Senior Bowl, mainly because he broke Emmanuel Sander's receiving record and because of all the hype surrounding him. I wanted to see him prove that hype. He did not. No longer does he have that first-round pick buzz. Instead, he struggled at gaining separation, maintaining his route, and just being unable to elevate himself beyond this group. Rice was far overshadowed by the guys mentioned above. Bell didn't have a good week either in raising his stock or proving he's got more potential than a Day 3 pick. Bell had multiple concentration drops, separation issues, and a lack of playing bigger. He could've put on a show like he used to for Michigan, but it just wasn't his week. Higgins struggled due to the fact he was trying to do two different position groups with neither achieving much success. With the wide receivers, he couldn't get open or do much of anything. So, the coaches moved him to tight end, and he wasn't used to being a tight end. He's similar to Juwan Johnson in that he's a huge body with decent hands, but a lack of experience/training. It'll take time, but he could eventually become something in the NFL. However, for the draft, it's clear his stock has taken a dump with him being moved to a talented tight end class.
DEF: Andre Carter
One could argue that no player hurt or raised their draft stock more than Andre Carter did. He went from a guaranteed first-round draft grade to falling out of the first entirely and perhaps being a late-Day 2 draft pick. I was shocked because he looked so strong on tape during his games for Army. However, one can easily point out that Army doesn't exactly face a harsh schedule, unlike other schools that have to play in the SEC. That means that Carter hadn't faced this high-quality of offensive lineman yet. Carter's a massive player, but he doesn't use his strength to his advantage far enough. He let lineman push him around during run-blocking drills. Next, he struggled in the area he was supposed to succeed in, pass-rushing. Carter didn't dominate in any one area beyond the measurements. He's an extremely toolsy and projectible player that needs a lot of technique coaching and work. His stock is an all-time low right now compared to just a week or two ago.
STAY IN TOUCH
Sign up for FantasyData's newsletter and get awesome content sent to your inbox.
We'll never share your email address and you can opt out at any time, we promise.
---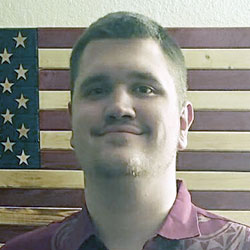 Jake is a native Phoenician and die hard fan of all the Arizona sports teams as well as the NFL and MLB. He is a Christian and a college student pursuing a dual degree in Sports Management and Sports Journalism. He is currently writing for DynastyNerds as well as a site expert at Fansided. He is obsessive about sports and stats. Jake's other hobbies include music, movies/TV, traveling and studying history. He is an avid Star Wars, Marvel, and DC fan (nerd). He wants you to know that the Jedi were the reason the Republic fell and that Dynasty>redraft. You can follow him on twitter @Darthdbacks or Discord @DarthDbacks. He is Open to doing any AMA's or podcast guest spots.