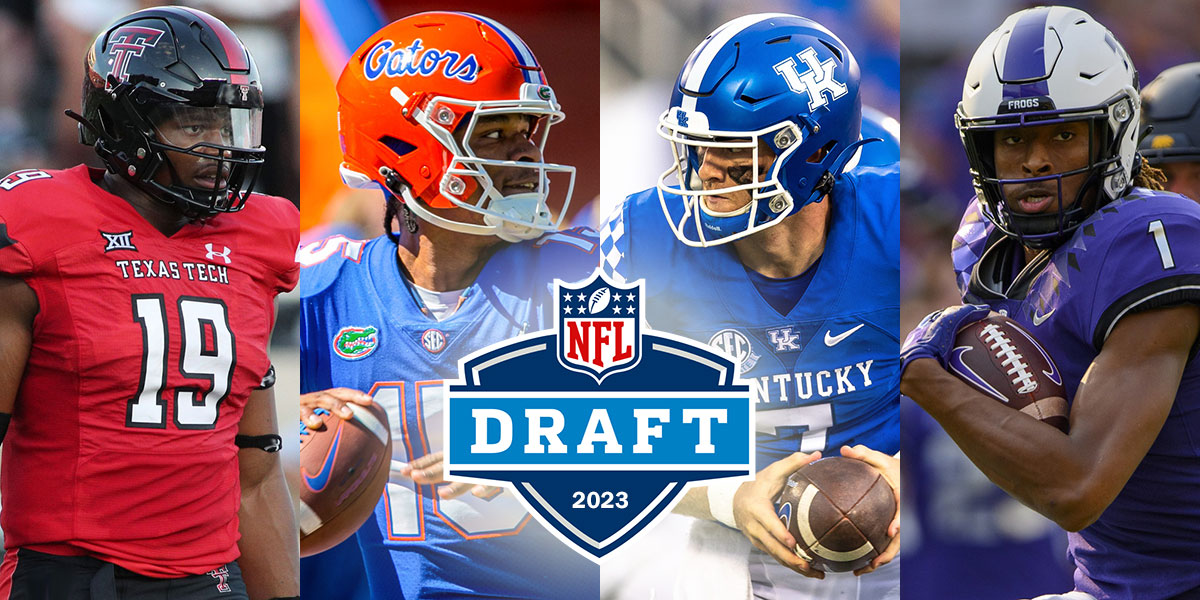 NFL Mock Draft 2.0 (Updated)
---
Jake Oliver's NFL Mock Draft 2.0
This mock will NOT include trade predictions. I'll be focusing on the needs of each team and what I think that team does, even if it's highly likely the Bears trade their pick. This year's NFL draft is quite different than last year's. Rather, this draft is beyond loaded at the EDGE, OL, CB, and RB positions. I would be shocked if at least 5 OL and 5 EDGE players weren't taken in the first round alone. If your team needs help in the trenches, this is the year to go get that help. After all, trenches are what decide NFL games more often than not. Just ask Burrow if his offensive linemen could've blocked Aaron Donald for more than 2 seconds on how the Super Bowl would've ended. The one big difference is that there are 3-4 potential first-round quarterbacks and two running backs. That's quite a change from last year when only one quarterback and zero running backs went in the first round. I'm a huge believer that if you want to truly win the Super Bowl, or be a great team, you need a good offensive and defensive line. Of course, a lot can change in player values, and team needs following the NFL combine and NFL free agency. Don't forget that the Miami Dolphins forfeited their first-round pick due to their illegal contact with Sean Payton and Tom Brady. Due to that, there are only 31 picks in this year's first-round draft.
Teams without a First-Round pick: 49ers, Dolphins, Broncos, Rams, and Browns.
1.01 | Panthers via Bears CJ Stroud, Quarterback, Ohio State
After paying a heavy price, the Panthers move to the first overall pick to select (in my opinion) the safest quarterback in this draft. CJ Stroud has got great size, an effortless throwing motion, and a huge arm. He's accurate and able to make all the throws. CJ isn't the flashiest quarterback but has the ability to move around the pocket or escape for some rushing yardage.
1.02 | Texans: Bryce Young, Alabama, QB
The Texans ARE taking a quarterback either first overall or here. There are only two options for them to take, so I'll go with Option number A for them in Bryce Young. He'd be Coach DeMeco Ryan's franchise quarterback after proving he has what it takes to perform at a high level with Alabama despite his shorter stature. Young has a better rushing ability than many expect with the accurate deep arm that teams salivate over. Young's my QB1 in this class, but on the off-chance he's taken already, the Texans will pivot to CJ Stroud, another enticing quarterback. Either way, the Texans are determined to get their franchise quarterback in this draft.
1.03 | Cardinals: Will Anderson Jr., Alabama, Edge
I'd have to dig into the history books to see the last time a university had back-to-back picks in the top-three picks of the NFL Draft, but it's extremely possible it could happen with the Cardinals taking Anderson. In my rankings, he's the best player in this draft. He will be a generational pass-rusher for the Cardinals who are in need of one desperately. He'll fit right in with new head coach Jonathan Gannon's defensive system, similar to how Gannon used the elite pass rushers the Eagles had. This pick is the absolute pick I have the most confidence in of being made with the Cardinals' number one need being an edge rusher and no desire of trading their pick.
1.04 | Colts: Will Levis, Quarterback, Kentucky
Levis had a phenomenal combine that had many people whispering about his talent, arm, confidence, and maturity. Yes, his food habits are scary, but Will has all the requisite traits to become a franchise quarterback. The Colts have tried and failed to succeed with bringing in veteran QB's the last few years, but they finally get their first-round quarterback. Levis will bring an impressive arm and surprising mobility to an up-swing team that has the makings of being a potential playoff team next year.
1.05 | Seahawks via Broncos: Jalen Carter, Defensive Line, Georgia
Depending on what happens with Carter's legal issues, Carter will either be a top-10 pick or fall out of the first round. I'm leaning towards the belief that Carter will ultimately be fine and improve his stock enough to remain in the top-five. Seattle is known for taking guys that have some character concerns and turning them into standout performers. The same can be true here where they take Carter who is an elite talent. Jalen would impact this meager Seattle defensive line with some much needed power and strength. Seattle needs an impact defensive line performer and Carter can provide that.
1.06 | Lions via Rams: Christian Gonzalez, Cornerback, Oregon
The Lions could take a quarterback here, but it seems like they are sold on Goff. Plus, it sounds like they want to win now which means they take the best cornerback in the draft. Gonzalez will provide them with an elite coverage ability and lock-down one side of the field. The Lions were routinely beaten in the passing game last year. Christian will help fix that and improve this defense so that Goff doesn't have to score thirty points every week. Detroit's turning the corner into contending for the NFC North title or a playoff spot. Gonzalez helps them accomplish that the most.
1.07 | Raiders: Anthony Richardson, Quarterback, Florida
I will be honest here in that I'm not sold on Richardson at all beyond the athleticism, but I will say that he has a ton of potential. The Raiders want a young quarterback that Coach McDaniels can groom into a long-term starter. Anthony will give the Raiders a big arm and an extreme rushing ability. Richardson would fall down dynasty draft boards with this spot, but the Raiders might just get lucky and draft themselves a new franchise quarterback.
1.08 | Falcons: Myles Murphy, Edge, Clemson
Murphy has elite size and length to give the Falcons the true franchise edge rusher that they have been searching a decade for. Myles is an impact player with multiple tools and traits that allow him to get through the offensive line and into the backfield. He'd provide Atlanta with a player to help build their defense around. Plus, this allows them to see if Desmond Ridder can be their quarterback of the future. If not then they have the strong 2024 draft to grab a quarterback in. I'm not sold that Levis would fit Arthur Smith's play style. The Falcons get lucky and snag a top-three edge rusher at the eighth spot.
1.09 | Bears: Tyree Wilson, Edge, Texas Tech
There's a lot of talk that Wilson could be the Edge1 of the draft due to his untapped potential and amazing size/length. However, I had the Bears take Wilson solely because I think this is who they end up with all is said and done. If the Cards take Anderson then Wilson is who the Bears take. Wilson should become a strong edge rusher in the NFL and would impact the Bears' weak defense tremendously.
1.10 | Eagles via Saints: Devon Witherspoon, Cornerback, Illinois
Witherspoon is a nasty and tough cornerback that would fit the Philly underdog and strong-minded mentality. They need a replacement for James Bradberry and Darius Slay is getting older. Witherspoon would come in and immediately start day one while learning under one of the best cornerbacks playing. Devon has a strong coverage ability, good speed, and great tackling skills to be able to cover all the talented wide outs in the NFL. This is a move that will help the Eagles return to the playoffs.
1.11 | Titans: Peter Skoronski, Tackle, Northwestern
The Titans let go Taylor Lewan and now get his replacement in Skoronski. Ignore his "smaller" arms because Peter has all the skills and technique to stay outside as a tackle. The Titans badly need to upgrade their offensive line as it's fallen apart over the last two years. Peter would improve their pass and run blocking from day one and give whoever the quarterback is time to make plays. Coach Vrabel likes tough-minded, never-give-up mentality guys and Peter fits that to a tee.
1.12 | Texans via Browns: Quentin Johnston, Wide Receiver, TCU
The Texans got their quarterback and now need a wide receiver for him to throw to. Johnston is the best wide receiver in this class blending unlimited potential, speed, size, and agility into an elite combo. He needs to improve his route running but has excellent hands and the ability to make tough catches look easy. Plus, it's not every day that you can get a giant wide receiver with the agility and speed of Deebo Samuel in the first round. This would be the perfect pairing to Bryce's big arm.
1.13 | Jets: Paris Johnson Jr., Tackle, Ohio State
The Jets must protect their quarterback. It doesn't look like Mekhi Becton will be a starting tackle after multiple bad or lost years due to performance or injury. Paris can come in and start at left tackle on the first day and never look back. He's a proven performer that can handle nasty edge rushers as proven against Georgia. The Jets finally find their franchise left tackle to protect hopefully Aaron Rodgers or Jimmy Garopplo?
1.14 | Patriots: Anton Harrison, Tackle, Oklahoma
The Patriots' offensive line got beat bad multiple times last year. While they need a wide receiver and secondary help, Bill Belichek loves his first-round offensive linemen. Plus, he doesn't have a great track record of taking receivers early in the draft. Harrison is a strong-nosed technique-sound tackle that will solidify either side of the offensive line. Anton would fit in well with their rush-heavy scheme and help give quarterback Mac Jones a better pocket to throw from. The Patriots can get secondary or receiver help later on as those classes are much deeper than the tackle position.
1.15 | Packers: Michael Mayer, Tight End, Notre Dame
The Packers continue their string of not drafting a wide receiver in the first round, but they do add an impact offensive play-maker at tight end. Mayer is the clear TE1 of the draft with a sound blocking ability and strong hands coupled with great route running. He's the next Zach Ertz. He does the dirty work elite and will routinely catch every pass thrown his way. If the Packers do start Jordan Love, he'd be the perfect safety blanket for the inexperienced quarterback.
1.16 | Commanders: Joey Porter Jr., Cornerback, Penn State
The Commanders could go running back here as neither Antonio Gibson or Brian Robinson are long-term answers. There's not a quarterback available here either that makes a smart fit. So, the Commanders go with the best player available and it's at a position they badly need help in. Joey Porter Jr is the son of Joey Porter, famed edge rusher. However, Porter Jr. is a talented and lengthy cornerback with great ball-hawking skills. He has elite size and the speed to keep with the many great wide receivers in the NFC East. The Commanders finally get their CB1 that they've needed for years.
1.17 | Steelers: Broderick Jones, Tackle, Georgia
The Steelers have to protect Kenny Pickett and Najee Harris better. There's no question that if the team doesn't improve their line then their season is over Week One. Jones will help that situation by being the best left tackle the team has had since before Villanueva. Broderick has perfect arm length along with fast feet and a good anchor to lock down the left side of the line. This will open up rushing lanes for Harris and give Pickett time to actually be able to throw the ball. The Steelers want to help Pickett then they must protect him.
1.18 | Lions: Bijan Robinson, Running Back, Texas
This is the shock pick of the draft, but when you think about it, it makes a lot of sense. The Lions have a need at running back this off-season. Jamaal Williams is a free agent and D'Andre Swift is coming off yet another injury-prone season. The Lions must be losing faith that Swift will stay healthy for a whole season. This is where Bijan comes in. The generational running back prospect would turn this offense into a top-tier offense in the NFL. He would be able to help Jared Goff out a ton and provide the team with an All-Pro caliber running back. Robinson has elite speed, vision, agility, burst, receiving ability, and a lot more. The Lions offense would be downright scary if they got Bijan behind their good offensive line.
1.19 | Buccaneers: Nolan Smith, Edge, Georgia
Nolan Smith was a winner of the Combine showing off his insane speed and burst with a 4.39 40-Yard Dash and a Broad Jump of 10'8". The Buccaneers need help in the secondary and at the edge where Shaq Barrett is coming off a torn Achilles. Smith would give the Bucs the elite speed on defense they desperately need plus a strong pass-rushing presence. They can attack the secondary later in the draft, but grab a talented edge rusher that has the most potential in the draft.
1.20 | Seahawks: Lukas Van Ness, Edge, Iowa State
The Seahawks got a supremely talented interior defender and now get the edge rusher that they need. The Seahawks got embarrassed by the 49ers in the playoffs after having absolutely zero ability to provide pressure on the Brock Purdy. They haven't had a good edge rusher since the Legion of Boom. The Seahawks fix that here with Van Ness. He's a raw prospect that will need some coaching, but has got a ton of talent. Lukas has perfect length and size with enough speed to finally provide that impact pass-rushing that winning teams have. Seattle is a winner of the draft with two starting defensive players by the end of Day 1.
1.21 | Chargers: Dalton Kincaid, Tight End, Utah
The Chargers need help with providing Justin Herbert another elite target to throw to. Kincaid will provide in that spades with some of the best route running as a tight end in the league. He's seen as one of the potential players to be the next Travis Kelce. Dalton is a perfect in new Offensive Coordinator Kellen Moore's system. Plus, Kincaid isn't no slouch when it comes to blocking. The Chargers get a great receiving weapon that can help the line block for Austin Ekeler. Herbert needs weapons and the Chargers know it.
1.22 | Ravens: Deonte Banks, Cornerback, Maryland
The Ravens are in the enviable position here of going for either a great wide receiver prospect or an elite cornerback prospect. The Ravens typically go best player available which is how they build up such a strong playoff team every year. Banks is the best player available here and the Ravens fortify one of their weakest spots on the roster. Plus, Banks went to college in Maryland and is a homegrown prospect. He'll give the Ravens another starter at cornerback opposite Marlon Humphrey Jr. Baltimore needs cornerbacks that can cover the many talented wideouts in the AFC North. Banks solves that.
1.23 | Vikings: Emmanuel Forbes, Cornerback, Mississippi State
Despite the shocking size that Forbes weighed (6'1, 166 LBs) in at the NFL Combine, he's still one of the best talents at cornerback in the draft. He can handle receivers of any size thanks to his height and length. He's played this small in college and handled SEC wide receivers fine. The Vikings just have to live with that but get a day one starter. Forbes would fit in well under new Defensive Coordinator Brian Flores and gives hims a physical corner to work with.
1.24 | Jaguars: Brian Branch, Safety/Cornerback, Alabama
Branch is a hybrid safety/cornerback that can play at either spot. The Jaguars love versatility and need help in the secondary. Branch will come in and add some great speed, ball-hawking and coverage ability to their defense. My comparison for him is Minkah Fitzpatrick. If the Jaguars can get even similar play to Minkah then they added an elite talent. He'll give the Jaguars someone that can cover elite tight ends as well after being burned by Travis Kelce in the playoffs.
1.25 | Giants: Jordan Addison, Wide Receiver, USC
The Giants get a steal here as they snag one of the best wide receivers in the draft who can grow with Daniel Jones. Addison is a former Biletnikoff winner with strong hands, excellent speed, and good route-running. The Giants desperately need a wide receiver that can help Danny Dimes raise his play after the failed Kenny Golladay experiment. Despite Jordan's smaller stature (5'11 and 173 LBs), he's a proven competitor with toughness and an ability to shred defenses. The Giants get a Tyler Lockett-like player without having to move up.
1.26 | Cowboys: Bryan Bresee, Defensive Line, Clemson
The Cowboys routinely take the best player available and that's either Bresee or Smith-Njigba. Either player fills a pressing need for them. The Cowboys were routinely gashed on the ground last year, especially by the 49ers. They need help on the defensive interior in order to give the offense someone to worry about besides Micah Parsons. Parsons is talented, but he's just one man. Bresee is a good run defender and pocket pusher. He'll give Parsons time from the interior to get to the quarterback. The Cowboys need help on defense more than offense, plus there's more talented wide receivers than interior lineman in this draft.
1.27 | Bills: Jaxson Smith-Njigba, Wide Receiver, Ohio State
Stefon Diggs needs help in the Bills receiving room. He can't do it all alone. Too often, he would be double covered and the Bills offense would shut down. Josh Allen just didn't have another receiver capable of getting open. Smith-Njigba solves that with the best route running in the draft. He's a talented player that did miss his last year of college due to an injury. However, he proved how great he is in 2021 and would give Josh Allen a player that will routinely shake defenders and be open. Buffalo needs help out wide and gives Allen another elite weapon. If JSN is gone by this pick, don't be surprised if the Bills go for Zay Flowers.
1.28 | Bengals: Dawand Jones, Tackle, Ohio State
Once again, the Bengals need to address their offensive line. This time, it's the tackle spot. Dawand Jones is a mammoth human being with the best length/power among all tackles in the draft. Burrow would get a stalwart tackle that can slow down edge rushers and buy him time to throw. The Bengals lost against Kansas City not because of a guy shoving Mahomes when he was already out of bounds. They lost because they couldn't protect Burrow long enough. The Bengals can't afford to miss taking advantage of this excellent window with Burrow on a rookie deal.
1.29 | Saints via Denver via Miami via San Francisco: BJ Ojulari, Edge, LSU
The Saints have a ton of players leaving the team, especially on defense due to cap space reasons, including Marcus Davenport. The Saints replace him with another edge rushing prospect with a ton of potential in Ojulari. The homegrown LSU product is the brother of Giants' pass rusher Azeez Ojulari and gives the Saints another capable player to play opposite Cameron Jordan. BJ needs work improving his technique, but has the agility and speed to play immediately. He'll be a competent run defender and add some speed the team's older defensive line.
1.30 | Eagles: Calijah Kancey, Defensive Line, Pittsburgh
The Eagles are losing a ton of players along their defensive line to free agency with no guarantee they'll be back. Guys like Robert Quinn, Fletcher Cox, Brandon Graham, and Jason Hargrave will all be on the open market. The Eagles can help replace them with Jordan Davis and now Kancey. Davis is a pocket pusher that mops up offensive lineman. Kancey is a smaller interior defensive lineman with insane speed and power. He beat Aaron Donald's 40-Yard Dash time highlighting how explosive he can be. Davis will clog up lanes and open up rushing holes that Kancey can attack. The Eagles would have a dominant duo to pair with edge rusher Haason Reddick.
1.31 | Chiefs: Felix Anudike-Uzomah, Edge, Kansas State
The Chiefs need help at tackle and edge. The edge rushers are getting wiped out in the first round so the Chiefs go smart and take the best one available after having to cut Frank Clark for salary cap reasons. Felix would be an excellent complement to George Karlaftis and Chris Jones. Felix needs polishing and some more coaching which KC can give him in spades. However, he has a high-energy and unrelenting approach that makes him dangerous. Couple that with great size and length and he could easily become an impact starter. If the Chiefs don't go edge rusher here, watch for a tackle by the name of Darnell Wright. Either way, the Chiefs get a strong player at a position of need.
Watch for my 3.0 mock draft!
As always, May the Force be with You, and Happy Mock Drafting!
STAY IN TOUCH
Sign up for FantasyData's newsletter and get awesome content sent to your inbox.
We'll never share your email address and you can opt out at any time, we promise.
---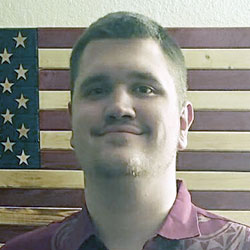 Jake is a native Phoenician and die hard fan of all the Arizona sports teams as well as the NFL and MLB. He is a Christian and a college student pursuing a dual degree in Sports Management and Sports Journalism. He is currently writing for DynastyNerds as well as a site expert at Fansided. He is obsessive about sports and stats. Jake's other hobbies include music, movies/TV, traveling and studying history. He is an avid Star Wars, Marvel, and DC fan (nerd). He wants you to know that the Jedi were the reason the Republic fell and that Dynasty>redraft. You can follow him on twitter @Darthdbacks or Discord @DarthDbacks. He is Open to doing any AMA's or podcast guest spots.