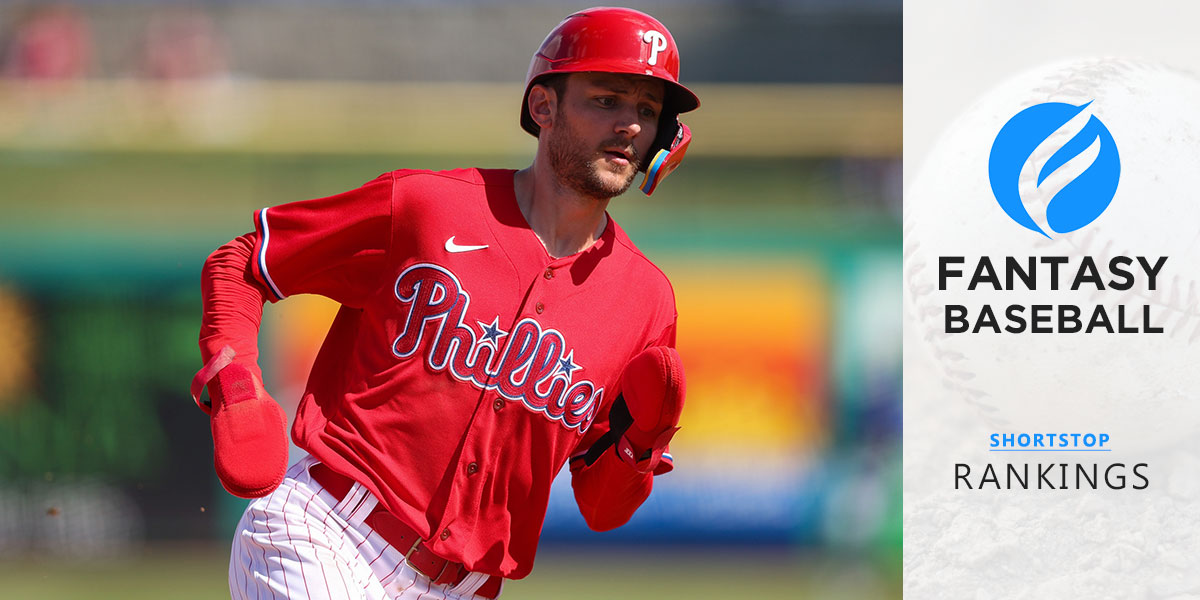 Fantasy Baseball Shortstop Rankings 2023
---
Fantasy Baseball Shortstop Rankings 2023
This list is all about Fantasy Baseball shortstops. The shortstop position gets drained the fastest, but it's one of the most important spots to nail right in the draft. They are essential when it comes to hits, home runs, RBI, steals, bases, and runs. Shortstops are crucial in fantasy baseball as they can be league winners or league crushers. It helps that the deepest position group in fantasy baseball is at shortstop where you can get a stud shortstop past the top five, unlike many positions. Shortstops can be valuable weapons for your team, especially if you can draft a player that has multiple position eligibility. That allows you to have a star player at multiple positions on off days or in case of injuries. Plus, it's wise to draft multiple shortstops in the top 5-10 rounds as that can weaken your opponent's ability to get a shortstop and give you a lot of depth. If you take a shortstop that is eligible at third or second, that helps you avoid those traps that can tank your season if you whiff on a third baseman too early. These rankings are based on traditional points scoring where you get a point per hit, walk, RBI, run, or total bases. Same for stolen bases or hit-by-pitches, or many other settings. However, if they strike out, ground into a double play, or commit an error, they lose a point. They are the default setting for many fantasy baseball leagues and are most similar to fantasy football. Remember, a crucial piece of your team is at shortstop, far more so than at second base or catcher.
Quick Links
Top 30 Fantasy Third Basemen
1. Trea Turner, Philadelphia Phillies
Trea is a top-five player in the fantasy baseball world. He's a cheat code with his elite hitting, power, and speed. He still somehow isn't even 30 years old and set up to play in a talented Phillies lineup that will consistently drive Trea in. Provided health, he's a lock for 25+ home runs, 80+ RBI, 35+ stolen bases, a .300+ batting average, and likely 110+ runs. Trea's an elite talent fully worth taking early in the first round, but shortstop is deep enough that maybe drafting another position will give you a better chance for success. However, one can't go wrong selecting Turner as he will be a top-five fantasy player in points leagues.
2. Bo Bichette, Toronto Blue Jays
Bo Bichette was Dr. Jekyll and Mr. Hyde last year. In the first half of the season, he was struggling big time with barely over .700 OPS and a .257 batting average. He only had 14 home runs and was looking like a mega bust until the trade deadline. After the deadline, BIchette became a different player, the player that everyone was expecting him to be all season. Following the great finish, Bichette should be ready to have a season with over 25 home runs, 20 stolen bases, and nearly a .300 batting average. His power/speed combination is lethal and he'll score a ton of runs hitting atop the powerful Blue Jays lineup. Plus, thanks to that lineup, Bichette will get plenty of chances to drive in runs. He's going to contribute loads of points without striking out much. He's worth the high price.
3. Francisco Lindor Jr., New York Mets
It's surprising that there isn't more hype for Lindor this year. It seems that people have gotten used to Lindor being an excellent shortstop. Yes, he isn't the guy he was with the then-Indians where he was a routine MVP candidate. Yet, he's still an elite five-category point scorer in fantasy baseball. He racks up the RBI and runs thanks to playing in the middle of an extremely strong Mets lineup. Lindor will get you 15+ stolen bases as a bonus with probably close to 25 home runs. He's a super-safe player to have in fantasy with a rock-solid floor and a pretty good ceiling. At shortstop, getting a top-five shortstop helps way more than taking a risk outside of the top 10.
4. Bobby Witt Jr., SS/3B, Kansas City Royals
Bobby is here because he's young and not sure that he'll reach his true potential this year with a limited Kansas City Royals roster/lineup. However, Witt will still be a star shortstop or third baseman in the fantasy world, even if he plays shortstop regularly. Witt somehow scored 82 runs and drove in 80 runs on this awful Royals team last year. I expect him to improve those numbers this next year with an increase in home runs, potentially closer to thirty. There are some downsides to Witt. He doesn't make enough strong contact which causes him to hit weak grounders or pop-flys. Plus, he doesn't walk much. If he can improve that, Witt will potentially be a top-five fantasy third-baseman or shortstop. He's got plus power, and his speed is amazing. He's a safe bet to reach 35 steals with the new rules and is a premium fantasy option thanks to the elite upside and excellent versatility.
5. Corey Seager, Texas Rangers
Seager is set for a huge year thanks to the new shift rules in the MLB. After seeing his potential hits be murdered every time thanks to a shift, Corey should get far closer to hitting .300 than he has in years. He's not going to steal you any bases, but seeing his batting average rise way up will contribute a ton of fantasy points thanks to the new hits, RBI, and runs that he is getting. Combine that with the potential for 30 home runs and it's easy to see why Seager is a top-five shortstop. The only worry is whether he stays healthy the whole season and if the Rangers can consistently drive him home. Thanks to upgrades with the Rangers lineup though, Corey should be well set up for a big season, proving why he is deserving of a high fantasy pick and that monster contract.
6. Xander Bogaerts, San Diego Padres
There's many reasons why you should be excited to draft Xander this year. He's set to hit fourth in an All-Star caliber lineup that the Padres have. That is going to lead a ton of RBI opportunities which means a lot more points for your fantasy team. Combine that with the fact that he will hit over .290 with around 20 home runs and 100+ runs, and you have a star shortstop in fantasy baseball. Xander is durable, having played over 136 games in every full season since 2014. Plus, he's got more lineup protection which means that pitchers will have to throw to him more often. Xander's upside is capped because he doesn't have the potential stat numbers as the five guys above him. Yet, his floor is perhaps the highest outside of the top-two guys. Xander will be a routine RBI/hits machine for your fantasy team and any stolen bases you get only add to the value of having him.
7. Marcus Semien, 2B/SS, Texas Rangers
Semien gives you the advantage of versatility as you can play him at SS in cases of injury or performance. He's a strong player to have at second base or shortstop for your fantasy squad due to the upside of his power and speed. He was the third-best second baseman in fantasy last year after 26 home runs, 25 stolen bases, and over 180 runs/RBI combined. I wouldn't be shocked to see him replicate those numbers once again. In fact, he had a slump at the start of last year, and if that is avoided this year, he could hit 30 in both of those categories with over 200 runs/RBI. He was top-ten at shortstop in fantasy last year. Semien brings a great floor and ceiling to your shortstop position with excellent stability, health, and versatility.
8. Tim Anderson, Chicago White Sox
Tim Anderson is a risky pick at shortstop, but he's so elite that it's worth it. Anderson hasn't appeared in over 125 games since 2018, but the man flat-out rakes. With the new rules in place, Anderson could easily hit .315 or better with 20 home runs and maybe 25 stolen bases. If he can get to over 130 games, those numbers could skyrocket. That's a big IF, but it's worth the risk for a fantasy points-producing talent like Anderson. He can carry your fantasy team for weeks when he gets hot. However, do draft adequate backup shortstops for when Anderson eventually misses time. He's worth the risk for the ceiling, but his floor is scarily low.
9. Fernando Tatis Jr., San Diego Padres
Tatis is a mystery bag this year. That drops him in these rankings after missing a whole season and providing drama and anger to his team nonstop. He's an extreme injury risk and time will tell whether he can stay healthy for the whole season. However, he will be an elite offensive contributor with 30+ home runs, 100+ RBI, and a lot of stolen bases with the new rules and hitting in a vaunted Padres lineup. Fernando does still have to serve the rest of his steroid suspension but will be an elite fantasy asset. If you're comfortable with knowing he will miss time to start the year and has a lot of injury risk, then take him early as his ceiling is the highest among all shortstops.
10. Wander Franco, Tampa Bay Rays
While Franco has dealt with numerous injuries the last two years, he's healthy and set up for an exciting season in his some-how age-21 season. He is going to score a ton of fantasy points via the hits, walks, and steals. He'll be lucky to reach 20 home runs, but Franco should hit close to .300 while driving in plenty of runs thanks to an on-base machine that the Rays lineup is. Don't be shocked if he scores over 100 runs and gets 90+ RBI with potentially 200 hits. Add in the potential for 20 steals and you have a top-10 shortstop in fantasy baseball. He's a favorite pick in the middle rounds to spend big on thanks to his upside if he can tap into some power.
11. Carlos Correa, Minnesota Twins
12. Jeremy Pena, Houston Astros
13. Dansby Swanson, Chicago Cubs
14. Willy Adames, Milwaukee Brewers
15. Tommy Edman, 2B/SS, St. Louis Cardinals
16. Amed Rosario, SS/OF, Cleveland Guardians

17. Andres Gimenez, 2B/SS, Cleveland Guardians
18. Gunnar Henderson, 3B/SS, Baltimore Orioles
19. Vaughn Grissom, 2B/SS, Atlanta Braves
20. Oneil Cruz, Pittsburgh Pirates

21. Nico Hoerner, Chicago Cubs
22. Javier Baez, Detroit Tigers
23. Jake Croenworth, 1B/SS/2B, San Diego Padres
24. Thairo Estrada, 2B/SS/OF, San Francisco Giants
25. C.J. Abrams, 2B/SS, Washington Nationals
26. Ha-Seong Kim, 3B/SS, San Diego Padres
27. Ezequiel Tovar, Colorado Rockies
28. Bryson Stott, 2B/SS, Philadelphia Phillies
29. Adalberto Mondesi, Boston Red Sox
30. Jorge Mateo, Baltimore Orioles
30. Oswald Peraza, New York Yankees
Keep watch for my next fantasy baseball rankings which will be covering an expanded edition of the outfield! Be sure to go read the many other editions that cover all the positions as well! Until then, May the Force be with You this fantasy baseball season!
STAY IN TOUCH
Sign up for FantasyData's newsletter and get awesome content sent to your inbox.
We'll never share your email address and you can opt out at any time, we promise.
---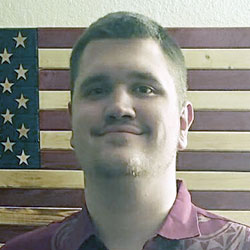 Jake is a native Phoenician and die hard fan of all the Arizona sports teams as well as the NFL and MLB. He is a Christian and a college student pursuing a dual degree in Sports Management and Sports Journalism. He is currently writing for DynastyNerds as well as a site expert at Fansided. He is obsessive about sports and stats. Jake's other hobbies include music, movies/TV, traveling and studying history. He is an avid Star Wars, Marvel, and DC fan (nerd). He wants you to know that the Jedi were the reason the Republic fell and that Dynasty>redraft. You can follow him on twitter @Darthdbacks or Discord @DarthDbacks. He is Open to doing any AMA's or podcast guest spots.