Fantasy Baseball Third Basemen Rankings
---
Fantasy Baseball Third Basemen Rankings
This list is all about the third basemen. They are essential when it comes to hits, home runs, RBI, and runs. Typical third basemen drive in many runs and smash a lot of balls out of the park. That's instant big-time points for your team. Another good factor is to get one with multiple-position versatility meaning they can play other spots. This allows you coverage for days when there aren't any games for a team or someone gets hurt. For third basemen, you have to get one of the top 10 to 15 to ensure you have enough depth and reliability coming from that spot. Also, a cheat code with third basemen is to see if any are good at stealing bases as that's just extra bonus points. Another factor for third basemen is to see if they are reliable guys in terms of health and hitting spot. That helps you avoid those traps that can tank your season if you whiff on a third baseman too early. These rankings are based on traditional points scoring where you get a point per hit, walk, RBI, run, or total bases. Same for stolen bases or hit-by-pitches, or many other settings. However, if they strike out, ground into a double play, or commit an error, they lose a point. They are the default setting for many fantasy baseball leagues and are most similar to fantasy football.
Quick Links
Top 30 Fantasy Third Basemen
1. Jose Ramirez, Cleveland Guardians
There's only one guy that sits alone in the top tier of third basemen in fantasy baseball. JRAM is the king of all five contributors including the chance to steal 10 bases this year with the bigger bases. He's a legit power-hitter with 100+ RBI potential in an improved Guardians' lineup. Ramirez hits for average as well, finishing as a top-five hitter in the last four seasons. He's a legit stud that you build your fantasy lineup around. Jose scores more and is a better value than any of these other third basemen. Jose will finish the fantasy season as a top-five position player points-getter and a top-five overall points player in fantasy baseball.
2. Manny Machado, San Diego Padres
Machado is a durable and consistent machine that will not miss much time. He's going to hit over 30 home runs, as he's done in seven of the last eight seasons, with an above-average batting average and many RBI. In that All-Star Padres lineup, Machado is going to score a ton and drive in even more runs. He will contend for the league lead in RBI and home runs. Plus, with the new rule changes, don't be shocked if he gets over ten stolen bases. Manny's a guy that will just score a ton and help your fantasy team win nonstop. He's an All-Star in real life and in fantasy baseball.
3. Austin Riley, Atlanta Braves
Riley was red hot last year, and that should only continue this year. He subtracted a .300 average for more power and that should continue this year. That's fine though when he's crushing over 35 home runs a season. Riley's only issue is that he strikeouts a quarter of the time and doesn't have much speed. Riley had two steals last year and he'll be lucky to get that this year. Luckily, those strikeouts are made up for by his power and immense RBI potential. In a stacked Braves lineup, Riley will consistently be up to hit with guys on base which leads to far more fantasy points. That and the fact he will score a lot thanks to the guys after him make him a very solid pick for your third base spot in the fantasy draft.
4. Rafael Devers, Boston Red Sox
The Red Sox made their fans happy by extending Devers and now you will get to enjoy the solid production he does against the AL East teams for years to come on your fantasy team. Devers has the ability to hit much more than the 27 home runs he had last year. However, his RBI will be limited due to the Red Sox not having the same lineup without Trevor Story or Xander Bogaerts. He will get you plenty of hits and doubles with the ability to hit near .300. Devers is an elite fantasy third baseman with a good floor and strong ceiling. Draft him and watch him score in bunches.
5. Nolan Arenado, St.Louis Cardinals
Well, what can one say about Nolan Arenado? All he's done is lead the entire MLB in home runs and RBI over the last decade. Hitting third or fourth in that terrific Cardinals lineup will allow him plenty of opportunities to add to that lead. He's a lock for 30+ and 100+ home runs and RBI respectively. Arenado will strike out, especially because he's such an aggressive hitter. However, Arenado will take his walks and score a lot of runs. Nolan's got the best floor among these top-five players. However, the lack of an unlimited ceiling that the guys above him have is what puts him here. There is a tier drop here, but if you want one of the best players for your fantasy team at third base, then be sure to draft one of these five.
6. Bobby Witt Jr., 3B/SS, Kansas City Royals
Bobby is here because he's young and not sure that he'll reach his true potential this year with a limited Kansas City Royals roster/lineup. However, Witt will still be a star third baseman in the fantasy world, even if he plays shortstop regularly. Witt somehow scored 82 runs and drove in 80 runs on this awful Royals team last year. I expect him to improve those numbers this next year with an increase in home runs, potentially closer to thirty. There are some downsides to Witt. He doesn't make enough strong contact which causes him to hit weak grounders or pop-flys. Plus, he doesn't walk much. If he can improve that, Witt will potentially be a top-five fantasy third-baseman. One significant advantage Witt has over the rest of the top five though is his steals. It wouldn't be shocking to see him get to 35 steals with the new rules. Witt's a premium fantasy option because of his elite versatility and strong upside.
7. Alex Bregman, Houston Astros
Alex Bregman is a star third baseman whether you like it or not. However, he's not the traditional power-hitting star third baseman. He'll average 25 home runs and won't steal many bases. Yet, he'll walk a ton, more than he strikeouts potentially. Doing that in front of the vaunted Astros lineup will lead to a ton of runs and bases. Plus, he'll come up to bat with plenty of guys on base which leads to an increased RBI total. Overall, he's going to be another terrific fantasy option with the potential to be a top-five option at third base. He's a super-safe target with the highest floor after the top five and a good ceiling. Bregman stays healthy and will bring a consistent point-scoring player to your fantasy team.
8. Ty France, 1B/3B, Seattle Mariners
France is an elite contact hitter who will get a ton of hits. His power is limited to probably 20 home runs, but he'll be among the league leaders in hits and doubles. He doesn't strike out much either which leads to a very nice outcome for fantasy baseball. He's a solid all-around player that will reliably give you points every night whether by a hit, walk or RBI. France's upside depends on the Mariners' overall success. If their bats can get going and regularly drive France home, then France's fantasy projections raise a lot. However, there are far worse guys you can draft than France. He represents a strong floor with versatility.
9. Matt Chapman, Toronto Blue Jays
Chpamlan did well with the Blue Jays in his first year there, but it's time to accept that he isn't the 2019 player that people keep hoping for. He's going to hit a max of 28 home runs most likely with some crazy hot/cold streaks. On those hot streaks, he can carry your fantasy team. On those cold ones, well he's bench worthy. Chapman will get to around 80+ RBI thanks to the excellent Blue Jays lineup, but any more depends on his strikeout rate and fly-out rate. If those can continue to come down from the sky-highs in 2021, then he has a good shot at being a top-7 third baseman in fantasy. Regardless, he presents a great floor that will not lose you the season and could win you a championship if he gets hot at the right time.
10. Gunnar Henderson, 3B/SS, Baltimore Orioles
Despite just playing 34 games in the big leagues so far, you should be all-in on Gunnar this year. He's got big-time potential with the likelihood of hitting over 20 home runs, 80 RBI, and potentially 20+ steals. That sounds terrific, especially at a third base position that's not as deep as other positions in fantasy baseball. Yet, there is one big reason to worry about Gunnar this year. It's the strikeouts. He's got some holes in his swing and hasn't developed the patience to lay off pitchers' pitches. In fantasy baseball, strikeouts can limit a player's points potential. He's a risk, but worth it if you can get him late enough. He'll have strikeouts, but that should improve throughout the season. Plus, as the Orioles' lineup improves, Gunnar will get more pitches in the zone to hit. Henderson is worth the bet to be a top-10 third-baseman in fantasy baseball.
11. Max Muncy, 1B/2B/3B, Los Angeles Dodgers
12. Eugenio Suarez, Seattle Mariners
13. Jose Miranda, Minnesota Twins
14. Ke'Bryan Hayes, Pittsburgh Pirates
15. Alec Bohm, 3B/1B, Philadelphia Phillies
16. Jordan Walker, 3B, St. Louis Cardinals
17. Luis Arraez, 1B/2B/3B, Miami Marlins
18. Anthony Rendon, Los Angeles Angels
19. Ryan McMahon, Colorado Rockies
20. Josh Rojas, 2B/3B, Arizona Diamondbacks
21, Josh Jung, Texas Rangers
22. Yoan Moncada, Chicago White Sox
23. Yandy Diaz, 1B/3B, Tampa Bay Rays
24. Brett Baty, New York Mets
25. Eduardo Escobar, New York Mets
26. Justin Turner, 3B/DH, Boston Red Sox
27. Ha-Seong Kim, INF, San Diego Padres
28. Isaac Paredes, INF, Tampa Bay Rays
29. Christopher Morel, Chicago Cubs
30. Jon Berti, INF/OF, Miami Marlins
Keep watch for my next fantasy baseball rankings which will be covering the shortstops! Be sure to go read the many other editions that cover all the positions as well! Until then, May the Force be with You this fantasy baseball season!
STAY IN TOUCH
Sign up for FantasyData's newsletter and get awesome content sent to your inbox.
We'll never share your email address and you can opt out at any time, we promise.
---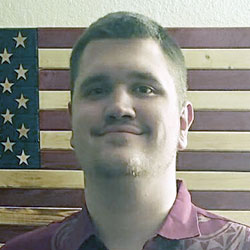 Jake is a native Phoenician and die hard fan of all the Arizona sports teams as well as the NFL and MLB. He is a Christian and a college student pursuing a dual degree in Sports Management and Sports Journalism. He is currently writing for DynastyNerds as well as a site expert at Fansided. He is obsessive about sports and stats. Jake's other hobbies include music, movies/TV, traveling and studying history. He is an avid Star Wars, Marvel, and DC fan (nerd). He wants you to know that the Jedi were the reason the Republic fell and that Dynasty>redraft. You can follow him on twitter @Darthdbacks or Discord @DarthDbacks. He is Open to doing any AMA's or podcast guest spots.