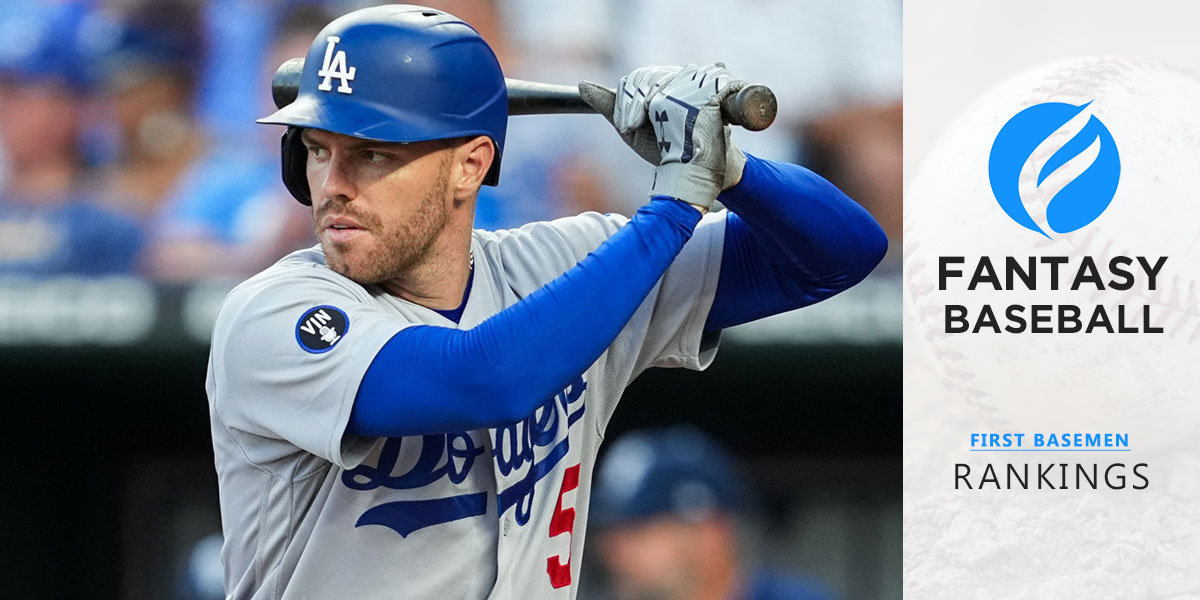 Fantasy Baseball First Basemen Rankings
---
Fantasy Baseball First Basemen Rankings
It's fantasy baseball season! This is prime drafting time for redraft, dynasty, and best ball leagues. Here at Fantasy Data, it's time we showed as much love toward America's pastime as we do for the NFL and football. That's why I'll be putting together a list of the top thirty players at every position in fantasy baseball. If you need help with your drafting or rankings, this is your best resource. That and all the data we have on this website are convenient for you. Fantasy baseball is a long affair that requires a lot of work, but it is a ton of fun. It brings your league together and makes your enjoyment of baseball even more. You discover new players and develop new fandoms of teams, players, and positions. Plus, it helps you learn more about the game and the league.
This list is all about the first basemen. They are essential when it comes to home runs and RBI. First basemen can drive in a ton of runs or smash a lot of balls out of the park. That's instant big-time points for your team. However, there are not a ton of elite or powerful first basemen as there used to be. This means that you better get one with multiple-position versatility meaning they can play other spots, or get one of the top 10 to 15 to ensure you have enough depth and reliability coming from that spot. Also, a cheat code with first basemen is to see if any are good at stealing bases as that's just extra bonus points. These rankings are based on traditional points scoring where you get a point per hit, walk, RBI, run, or total bases. Same for stolen bases or hit-by-pitches, or many other settings. However, they lose a point if they strike out, ground into a double play, or commit an error.
Quick Links
Top 30 First Basemen Fantasy Baseball Rankings

1. Paul Goldschmidt, St. Louis Cardinals
Ignore the fact that he's 34 years old. Goldy just won the NL MVP after one of the best seasons of his career and shows no sign of slowing down. He was beyond dominant last year with a .317/.404/.578 batting line, 35 home runs, 106 runs, and 115 RBI. He even threw in seven stolen bases to pump up your fantasy points. Goldy is a stud that will consistently put up one of the best seasons in fantasy every year. He has hit 30 home runs or more in every full season dating back to 2017. For the past decade, Goldy has batted .290 or better each season. Already, this spring, Goldy has five hits in 12 at-bats and now playing on Team USA. He's one of the safest bets for 30+ home runs, 95+ RBI, 32+ doubles, and at least 70 walks this year. Goldy doesn't strike out a ton either and will continue to put up MVP-like numbers in 2023.
2. Freddie Freeman, Los Angeles Dodgers
Yes, Freddie Freeman is just as deserving to be number one, but he didn't win the MVP or have quite the season as Goldschmidt. His 21 home runs were concerning as that's the fewest in a full season for him since 2015. However, to give him the benefit of the doubt due to playing in a new stadium and on a new team for the first time in his career, Freeman still had other elite numbers. He was second in fantasy last year because of league-leading totals in hits (199), runs (117), OBP (.407), and doubles (47), plus he hit .325. Freeman is still playing with a great team around him, allowing him to score plenty of runs and see plenty of pitches to hit. He's going to be an excellent fantasy first baseman with over 40 doubles, 25 home runs, and 80 RBI in his age-33 year.
3. Vladimir Guerrero Jr., Toronto Blue Jays
Vlad failed to replicate his amazing 2021 season but still had a strong 2022 season. He isn't a fast guy but somehow stole eight bases which were encouraging to see. Vlad started to hit the ball on the ground a lot more which capped his overall upside causing him to "only" hit 35 doubles, 32 home runs, and drive in 97 runs. However, the last time this happened, Vladdy promptly fixed his approach and smacked 48 home runs. Thus, there's no reason to worry about him just yet. Guerrero should be a safe bet to be a top-four fantasy first baseman with his ceiling being a top-five fantasy player.
4. Pete Alonso, New York Mets
The Polar Bear had a massive year last year as he helped lead the New York Mets back to the playoffs. He led the NL with 131 RBI and is a safe bet to repeat this year. Plus, he crushed 40 more long balls to now has the chance to get to 200 career home runs in only five years. Alonso does have some warts. He won't get as many doubles or singles as the other guys. He's going to strike out usually twice as much as he walks. Plus, Alonso can have trouble making great contact as evidenced by his .261 career batting average. However, Alonson will continue to be a monster masher with plenty of runs and RBI to be a top-five option at first once again. He's a safe floor and ceiling type of player.
5. Nathaniel Lowe, Texas Rangers
Lowe had a tremendous breakout year that culminated with a Silver Slugger award. He's a high-contact and high-average first baseman which is rare in today's age. He had a great season hitting .302 with 27 home runs and 26 doubles. I expect him to continue that this year by hitting over .300 with the potential to reach 30 in both home runs and doubles. His RBI will be limited and he doesn't walk much. However, his ceiling is higher than Olson who's right below him. That's why I lean toward Lowe, but you can't go wrong either way. Expect an even bigger year from Lowe this year with the Rangers.
6. Matt Olson, Atlanta Braves
Olson had a ton of pressure last year when he was acquired from the Athletics to replace Freddie Freeman in Atlanta. He certainly lived up to those expectations in nearly every way. Olson played in every game and had 44 doubles, 34 home runs, and 103 RBI. Plus, he had 75 walks which gives him a strong floor in regards to points. The downside is Olson only scored 86 runs, struck out 170 times, and batted only .240. The batting average is worrisome and why he's below Lowe. However, I think he can return to his All-Star days in 2021 and bat over .260 with the potential for 35+ home runs and doubles. Olson's a super safe floor for fantasy points with a high ceiling if he can get back to making more contact and striking out less.
7. Jose Abreu, Houston Astros
This is going to take some getting used to. For the first time in Abreu's nine-year career, he's in another uniform than the White Sox. Playing with the Astros might just bring back his MVP playing days. Not that he struggled last year with a .304 average, 133 OPS+, 40 doubles, and a 62/110 walk/strikeout ratio. His power should rebound nicely in Houston after a career-low 15 last year. Plus, with the vaunted Astros' lineup around him, he should improve upon his career-low 75 RBI in a full season that happened last year. He's definitely a risk because there's no guarantee that he'll rebound in the power department. However, a super safe floor gives him the spot here, but if you want a higher ceiling, look elsewhere.
8. Rhys Hoskins, Philadelphia Phillies
Hoskins is a reliable first baseman in the fantasy baseball world. He isn't going to light up the point totals or win you the league. However, he's going to get you regular points and keep your match-ups close enough to win. Hoskins had 30 home runs last year with 79 RBI and 72 walks. That's about average for him every year. Hoskins should drive in a few more runs this year and hit a tiny bit better thanks to Trea Turner joining the team. However, Rhys should hit around .246 with 30+ home runs, 80+ RBI, and around 30 doubles this year. That's plenty enough for the 1B8 in the draft. Fun fact, for four of Hoskins' last five years, he's hit .246,.245, .247, and .246. Pretty consistent numbers.
9. Christian Walker, Arizona Diamondbacks
Walker's one of my favorite sleepers this year to break out even more than he has in the past thanks to a variety of changes in the MLB. He was one of the most often shifted against right-handed batters in the MLB. With that eliminated, Walker should see a noticeable increase in hits and batting average. Plus, despite being one of the highest-rated guys in hard contact, he continually kept hitting the ball right where a defender was standing. It was horrific luck. That should be at least somewhat better this year. Considering those circumstances and playing most of the season with a dead Diamondbacks lineup, CWalk still had 36 home runs, 25 doubles, 94 RBI, and walked 69 times to only 131 strikeouts. He was able to hit .242 as well. All these numbers are likely to increase this year with a healthy year at the plate and a far-better lineup around him. That means more pitches to do damage with and more guys on base to drive in runs. CWalk is set up for a career year.
10. Vinnie Pasquantino, Kansas City Royals
It's hard to put a guy that has played 72 games higher than 10th in the fantasy baseball standings. However, it wouldn't be surprising to see him finish top-seven this year. Vinnie had a terrific rookie year that included 35 walks to only 34 strikeouts in over 290 plate appearances. He had 10 doubles and home runs each with 26 RBI and a 2.95 batting average with a strong 135 OPS+. He makes excellent contact and has a great eye for the plate. These skills will allow him to consistently be a top-10 first baseman in the MLB and fantasy baseball. However, he's more contact over power which means more doubles and fewer home runs. That drops him in points because they aren't worth as much. Another factor is he plays for the Royals. They don't hit a ton which means Vinnie won't see a lot of pitches to hit or be in a position to drive guys in often. He's got a ton of potential, but just limit your expectations if you decide to go for the ceiling and draft him.
11. Andrew Vaughn (1B, OF), Chicago White Sox
12. C.J. Cron, Colorado Rockies
13. Ty France, Seattle Mariners
14. Ryan Mountcastle, Baltimore Orioles
15. Anthony Rizzo, Chicago Cubs
16. Alec Bohm (1B/3B), Philadelphia Phillies
17. Brandon Drury (1B/2B/3B), Los Angeles Angels
18. Jake Croenworth (INF), San Diego Padres
19. Rowdy Tellez, Milwaukee Brewers
20. Josh Bell, Cleveland Guardians
21. Jose Miranda, Minnesota Twins
22. Joey Meneses (1B/OF), Washington Nationals
23. Luis Arraez (1B/2B), Miami Marlins
24. Jared Walsh, Los Angeles Angels
25. Triston Casas, Boston Red Sox
26. Trey Mancini, Chicago Cubs
27. Yandy Diaz (1B/3B), Tampa Bay Rays
28. Josh Naylor, Cleveland Guardians
29. Spencer Torkelson, Detroit Tigers
30. Seth Brown (1B/OF), Oakland Athletics
Keep watch for my next fantasy baseball rankings which will be covering the second basemen! Be sure to go read the prior editions like the pitchers as well! Until then, May the Force be with You this fantasy baseball season!
STAY IN TOUCH
Sign up for FantasyData's newsletter and get awesome content sent to your inbox.
We'll never share your email address and you can opt out at any time, we promise.
---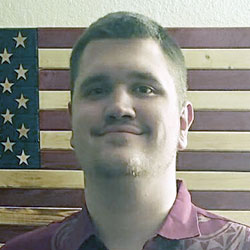 Jake is a native Phoenician and die hard fan of all the Arizona sports teams as well as the NFL and MLB. He is a Christian and a college student pursuing a dual degree in Sports Management and Sports Journalism. He is currently writing for DynastyNerds as well as a site expert at Fansided. He is obsessive about sports and stats. Jake's other hobbies include music, movies/TV, traveling and studying history. He is an avid Star Wars, Marvel, and DC fan (nerd). He wants you to know that the Jedi were the reason the Republic fell and that Dynasty>redraft. You can follow him on twitter @Darthdbacks or Discord @DarthDbacks. He is Open to doing any AMA's or podcast guest spots.