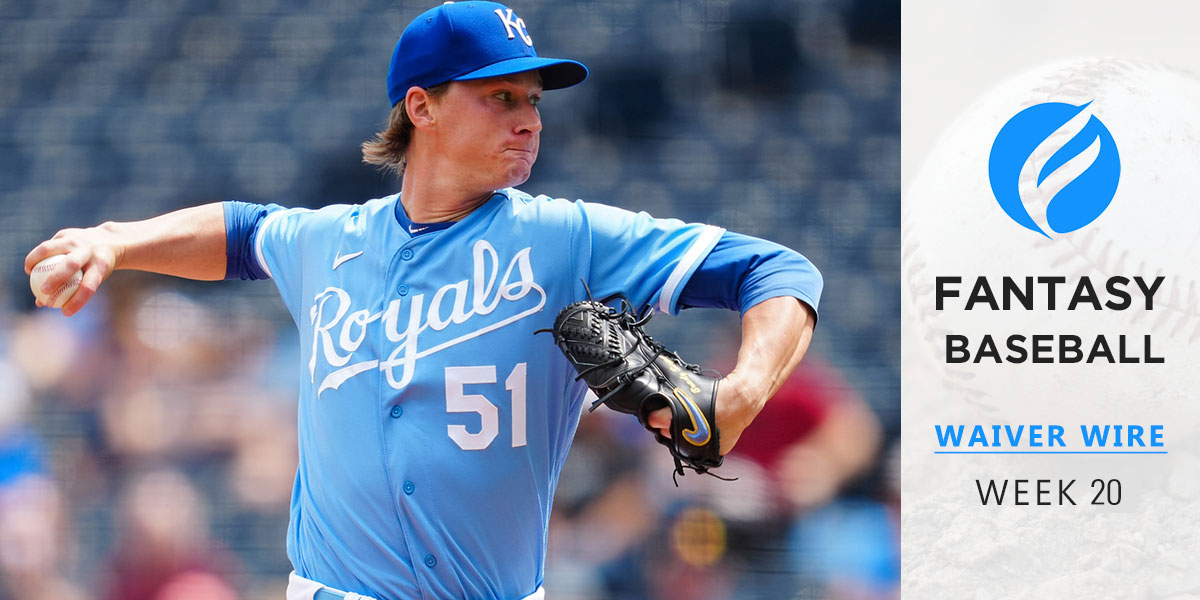 Fantasy Baseball Waiver Wire Week 20
---
Fantasy Baseball Waiver Wire Week 20
This weekly piece will look at five fantasy baseball waiver wire options under 50% rostered in Yahoo Fantasy for rotisserie 12- and 15-team leagues that are worthy of waiver bids or claims. As the 20th week of the season gets underway, the trade deadline is behind us and the fantasy playoffs are in front of us. This has opened up a whole new opportunity for playing time or innings for various players. With just about two months left in the fantasy season, it gives us a good opportunity to level-set where we are.
You know we are getting late into the season when we are recommending three Kansas City Royals on waivers this week. Let's dig into the numbers and figure out who to target at various positions to help our fantasy rosters.
MLB Fantasy
Waiver Wire Week 20 Waiver Options For 12-Team Leagues
Mike Tauchman, OF, Chicago Cubs (42% rostered) - Mike Tauchman has a pretty significant disadvantage when you roster him on your fantasy team. He is not going to play much at all left-handers. In fact, his last start against one was on June 21st. Fortunately, the Cubs have faced four righties in their last five games, so Tauchman has been in the lineup more often than not. In the games he starts, he bats leadoff and is actually one of the very top fantasy producers in the last 14 days. In the Yahoo game, he is the 10th-best bat over the last two weeks with a .429 average, three home runs, two steals, 11 runs, and 10 RBI. His exit velocity, barrel rate, and hard hit rate are all up over last season, and that should grant him the strong side of the leadoff platoon for at least the rest of the season. The Cubs' hot streak coincides with Tauchman getting hot, so he is finding ways to contribute every day he is in the lineup.
TJ Friedl, OF, Cincinnati Reds (56% rostered) - Just about all of his rookie teammates (Elly De La Cruz, Will Benson, Spencer Steer, Christian Encarnacion-Strand) are getting more fanfare than third-year man TJ Friedl but the 27-year-old outfielder is raking just as much as any of those guys lately and needs to be on may more than just 56% of fantasy rosters considering his home park and his enticing power and electric speed. Friedl has played 94 games this season and is now up to 10 bombs and 21 steals to go along with a .281/.347/.449 slash line. That .347 on-base percentage might be the most impressive as his very low strikeout rate from the minor leagues has had no problem translating to the big leagues. He is at a 17.6% strikeout rate this season which is consistent with his elite rate at every level of the minor leagues. The Reds made a few upgrades at the trade deadline, so they are going for it this year. Friedl always finds his name at the number two spot in the order against right-handers and is starting to play slightly more against lefties. His .305 batting average against Southpaws this season is forcing the Reds' to get him in the lineup every day.
Marcell Ozuna, OF, Atlanta Braves (52% rostered) - Many people refuse to roster Marcell Ozuna out of principle because he has proved he is a despicable human being, but if you're looking for power numbers to boost your fantasy stats, Ozuna just might be able to provide them. After a pretty abysmal 2022 when he hit 23 home runs but slashed .226/.274/.413, Ozuna has turned it around with another 23 home runs (in 30 fewer games), plus a .235/.309/.464 line. That may not look attractive to your fantasy squad, but it's been much better over the last two weeks. He is hitting .302 with five homers in that timeframe and is benefiting greatly from being part of the Braves' powerful offensive tide that is lifting all boats. Hitting right behind Matt Olson and Sean Murphy on most nights, Ozuna is going to have elite RBI opportunities for the rest of the season. But his valuable asset this season may be durability. He has not missed a game since June 14th.
Brady Singer, SP, Kansas City Royals (49% rostered) - It has absolutely been a tale of two halves for Brady Singer in 2023. His first half of the season was frightening with a 5.80 ERA and a .294/.355/.483 slash line allowed. In the second half, however, it's been a different story with a 2.94 ERA and just .198/.246/.314 allowed. What changed? Primarily, he finally got his groundball groove back. In the first half, Singer was inducing a good-not-great 46% grounders. Since the break, that number is now a full 58%. The strikeouts are up only slightly in that time, but when you can get that many batters chopping grounders into the grass, you're going to be much more successful. His flyballs are now under 30% for the second half, so that's limiting the damage opposing hitters can do.
Brooks Raley, RP, New York Mets (25% rostered) - We know certainly have a definitive answer for who will be the ninth-inning man for the New York Mets with David Robertson out of town. Brooks Raley now has three total saves and was in the game in the 10th inning to secure another but was unable to hold the lead in a game against the Royals this week. Raley has the strikeout stuff to make it as a closer (45 strikeouts in 40 innings), but there are clear concerns about his command this year. His walk rate has jumped from 2.52 per nine innings last year to 4.05 this season primarily because he is relying exclusively on sinkers, change-ups, and sliders. The Mets look to be mediocre for their record the rest of the season, but for teams needing every save they can get, there doesn't appear to be much competition here. The team clearly wants Adam Ottovino available in the seventh and eighth innings and that has been his role since the trade.
Waiver Wire Week 20 Waiver Options for 15-Team Leagues
Brice Turang, 2B/SS, Milwaukee Brewers (11% rostered) - Super prospect Brice Turang has had some bumpy spots in his first Major League Season, but most of it can just be chalked up to making the adjustment to the big league level. He may have turned a corner around the time of the All-Star break because his first half .207/.265/.315 line now looks like .282/.388/.423 since that early July break. In fact, Turang is a top-50 hitter in the Yahoo fantasy game over the last two weeks with a .359 average, two home runs, and three steals. What's interesting is his hard-hit rate is identical between the two time periods (27.7%), but he started lofting the ball more this second half, so his groundballs have gone way down and his flyballs have gone way up, just like his fantasy stock right now. .
Ryan Jeffers, C, Minnesota Twins (10% rostered) - Catcher is a tough position to fill this late in the season if you need one because most of the backstops with any offensive ability have long since been plucked off the waiver wire. Enter Ryan Jeffers, who was the primary backup catcher but is now splitting duties between catcher and DH with Byron Buxton on the IL once again. Alex Kiriloff is also injured so there really is no other offensive option for the Twins who are desperately trying to remain in the playoffs. Jeffers has started in five of the last six games and is the 10th-best hitter in the Yahoo game over the last week after hitting .368 and blasting four home runs. Alternate catcher Christian Vazquez is hitting .219/.284/.298 this year so expect to see a lot more Jeffers in the lineup as the year winds down.
Drew Waters, OF, Kansas City Royals (2% rostered) - One of the Royals' best prospects, Drew Waters has played professional baseball for six seasons but is still just 24.5 years old. After an up-and-down debut in 2022, he has found a place to stick with the rebuilding Royals' squad and is starting to show the elite plate discipline and power he displayed in the minor leagues. Waters can give you a little bit of everything in five category leagues, and the past two weeks are proof of that. He is hitting .257 with three bombs, two steals, eight runs, and eight RBI in that span after playing in six of the last seven games. The biggest thing Waters has done between last year and 2023 is to be more aggressive with pitches in the zone. His swing rate and contact rate on pitches in the strike zone area are both up significantly over last year and he is in the midst of a month with his highest slugging percentage ever (.640 so far in August). Waters was just placed on the bereavement list, so this is a pickup to make in anticipation of Waters being back in the lineup on Monday.
Chase Silseth, SP, Los Angeles Angels (27% rostered) - I won't blame you if you blocked Chase Silseth's debut 28 innings from your brain after the 2022 season. It was a pretty bad start to a Major League career with a 6.59 ERA and just seven strikeouts per nine innings. But now inserted as a starter into the Angels' rotation after some injuries to their staff, Silseth is turning his sophomore campaign into a fantastic one. As a starter, Silseth has now pitched 21 innings and a has a 3.43 ERA and 31 strikeouts in that span. He is only allowing a .250 on-base percentage and finished off a red-hot Mariners' squad with 12 punch-outs and two runs allowed in seven innings on Monday. Now firmly a part of the Angels' six-man rotation, Silseth should line up for six or seven more starts the rest of the season.
Carlos Hernandez, RP, Kansas City Royals (1% rostered) - Carlos Hernandez is a land mine for sure if you are hunting for saves over the last six weeks of the season. After Aroldis Chapman and Scott Barlow left town, he is basically the last man standing since reliever Austin Cox has now made three appearances as an opener in Royals games. Hernandez has one save and one blown save since the trade deadline, and the terrible Royals aren't going to win a lot of games from here on out. But he is at least striking out 10.7 guys per nine innings and has decreased his walk rate from 4.98/9 last year to 3.07 this season. The 4.20 ERA is nothing to write home about, but he has the job and the xERA (3.76) shows there may be some room for improvement.
---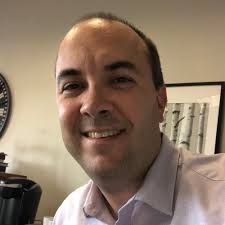 Ryan is a 20-year veteran of fantasy baseball, football, and basketball leagues. He has been writing about fantasy sports, sports betting, and DFS since 2018 and is a member of the FSWA and IBWAA. A native of Houston, he is a die-hard fan of the Astros, Rockets, and - reluctantly - the Texans. When he is not buried under sports analysis and TV show recaps, he works full-time in higher education and can be found pursuing his other passions: drinking coffee and writing about comic book investment and speculation.