Fantasy Baseball Waiver Wire Week 22
---
Fantasy Baseball Waiver Wire Week 22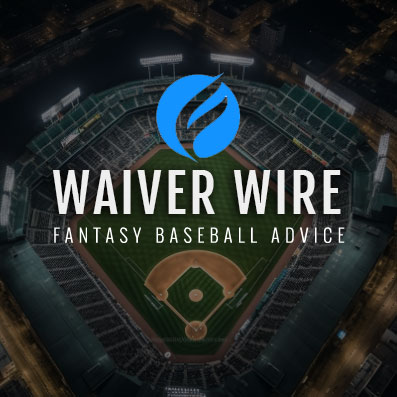 This weekly piece will look at five fantasy baseball waiver wire options under 50% rostered in Yahoo Fantasy for rotisserie 12- and 15-team leagues that are worthy of waiver bids or claims. As the 22nd week of the season gets underway, the trade deadline is behind us and the fantasy playoffs are in front of us. This has opened up a whole new opportunity for playing time or innings for various players. With just about two months left in the fantasy season, it gives us a good opportunity to level-set where we are.
Let's dig into the numbers and figure out who to target at various positions to help our fantasy rosters.
MLB Fantasy
Waiver Wire Week 22 Waiver Options For 12-Team Leagues
Masyn Winn, OF, St. Louis Cardinals (17% rostered) - Masyn Winn is the number one prospect for the St. Louis Cardinals, and since it is a lost season for the Redbirds, they are going to give the 21-year-old a shot with the big club the rest of the way. Winn is a versatile middle-infielder who was slashing .288/.359/.474 with Memphis including 18 home runs and 17 stolen bases. He profiles as their future leadoff man, although he is batting in the low-pressure ninth spot right now. Winn has been a low-strikeout, high-contact hitter in the minors and he will get consistent playing time the next five weeks. He is freely available in most shallow leagues right now.
Yainer Diaz, C, Houston Astros (53% rostered) - I know that Yainer Diaz doesn't play everyday for the Houston Astros just yet. Manager Dusty Baker even apologized to Houston fans for that for some reason and is holding onto the dusty idea that Martin Maldonado should still catch three out of every five days even as Maldonado has fallen off a cliff defensively. But Diaz is also getting a lot of opportunity at DH and first base this season, and as the Astros need their best bats in the lineup to lock in a playoff spot down the stretch, I suspect Diaz's playing to time to push 80% the rest of the way. Over the last month, Diaz has been the second-best catcher in Yahoo rotisserie games, batting .338 with seven homers and 20 RBI. Only Cal Raleigh has been more valuable at the position over that time. If Diaz had enough plate appearances to qualify, his slugging percentage is almost 80 points than the leader in that category (Diaz: .541, Will Smith: .464).
Tommy Pham, OF, Arizona Diamondbacks (33% rostered) - Tommy Pham just wasn't getting consistent playing time with the New York Mets, but the trade to Arizona and the demotion of Jake McCarthy has changed that now. Pham has always been an across-the-board fantasy contributor, which has held true this month. The last two weeks, he is hitting .298 with three home run, two steals, 10 runs, and 12 RBI. But more importantly, he is hitting third in this lineup and is playing just about everyday. Since he was traded on August 1, he has not been in the starting lineup just one time. More playing time plus a great lineup spot for a team fighting for the playoffs should equal plenty of fantasy production for Pham the rest of the way.
Dean Kremer, SP, Baltimore Orioles (46% rostered) - The Baltimore Orioles keep uncovering hidden gems and strong prospect play this season, and Dean Kremer is the next to fall in line. Technically in his fourth Major League season, Kremer is about pass 150 innings for the first time in his career, and has ramped up his strikeout rate, which has led to some real success lately. In his last two MLB seasons, Kremer averaged 7.88 and 6.25 strikeouts per nine innings, but it's up to 8.06 this year. That;s helped him register a 2.37 ERA and 1.05 WHIP in the last two weeks, going at least six innings against powerhouse lineups in Houston, Toronto, and San Diego. Since allowing seven runs in a game in late June, Kremer has a 3.06 ERA and 1.08 WHIP.
Jason Foley, RP, Detroit Tigers (18% rostered) - Jason Foley has officially taken over the closer role from Alex Lange in Detroit, and it happened at the right time for his fantasy value. Foley has converted three saves over the last two weeks, and while the ratios have been shaky during that time, Foley does have 49 strikeouts in 55 innings this season. Lange couldn't get his walks under control (7.1 per nine innings), and Foley has proved to be much better in that department. He only allows 2.11 free passes per nine innings this season.
Waiver Wire Week 22 Waiver Options for 15-Team Leagues
Nolan Schanuel, 1B, Los Angeles Angels (7% rostered) - The Los Angeles Angels' season (and their future) may have officially gone in the toilet the last few days, but no one told Nolan Schanuel. The 21-year-old is absolutely raking in his first six games since his call-up. He is hitting .368/.538/.368 with an astounding 27% walk rate. This is a player who was drafted this year, but the Angels think he is special enough to get him some time with the Major League team, and so far they have been impressed. The Angels are playing him at first base and he has hit leadoff in every game he started so far this season. With Mike Trout and now Shohei Ohtani now injured again, Schanuel is going to get all the playing time he can handle in an extended audition for a potential role in 2024.
Osleivis Basabe, 3B/SS, Tampa Bay Rays (13% rostered) - The Wander Franco situation is just horrific all the way around, and it likely means he is out of a Rays uniform for at least the rest of this season. That means Osleivis Basabe is the big beneficiary here, as he got the call to help cover the shortstop position for the balance of 2023. Basabe has always been a high-OBP minor-leaguer with a lot of speed (double-digit steals in four minor-league seasons). Ironically, he has already popped one homer (he had four all season in AAA) but has not yet stolen a base. His audition through his first 36 plate appearances could not have gone better as he is hitting .303/.361/.485. This hot start has likely earned him a starting spot in almost every game for the rest of the regular season.
Tyrone Taylor, OF, Milwaukee Brewers (1% rostered) - In their season-long search for a third outfielder to play alongside Christian Yelich and Sal Frelick, the Brewers may have finally found their man in Tyrone Taylor. He has clearly jumped Mark Canha and Joey Wiemer on the depth chart and has started in 10 of the last 11 Milwaukee contests. What has Taylor done with this new job? You know, nothing much, just hit .367 with seven runs and six RBI out of the ninth spot in the lineup. Taylor would have been an integral part of this lineup from the beginning of the season, but a trip to the injured list delayed that and guys like Wiemer got off to hot starts. Those days are all long gone, and Taylor is swinging a hot bat thanks to decreasing his strikeout rate by five percentage points from 2022.
Seth Lugo, SP, San Diego Padres (41% rostered) - The last two starts for Seth Lugo have been absolutely phenomenal and have helped turn a mediocre season around. In his last two games against the Marlins and Diamondbacks, Lugo has 12 innings pitched, a 0.00 ERA, 13 strikeouts, and a WHIP of 1.00. With an injury to Joe Musgrove clearing the path for plenty of more starts, Lugo is nominally the number two starter for the Padres now as they desperately try to push for an NL Wild Card slot. Overall, the changes for Lugo this season have been striking. His walks are down (2.49 to 2.06), his groundballs are up (now 46.5%), and he is at only 1.15 home runs per nine innings. He is a top 40 pitcher over the last few weeks and looks to have some easy matchups ahead in the coming days.
Carlos Hernandez, RP, Kansas City Royals (7% rostered) - Carlos Hernandez is a land mine for sure if you are hunting for saves over the last five weeks of the season. After Aroldis Chapman and Scott Barlow left town, he is basically the last man standing since reliever Austin Cox has now made three appearances as an opener in Royals games. Hernandez has two saves over the last week and three strikeouts in his last three innings pitched. The terrible Royals aren't going to win a lot of games from here on out. But he is at least striking out 10.8 guys per nine innings and has decreased his walk rate from 4.98/9 last year to 3.10 this season. The 4.28 ERA is nothing to write home about, but he has the job and the FIP (3.45) shows there may be some room for improvement.
---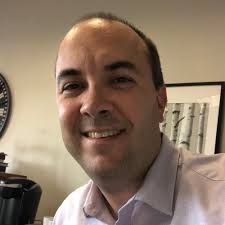 Ryan is a 20-year veteran of fantasy baseball, football, and basketball leagues. He has been writing about fantasy sports, sports betting, and DFS since 2018 and is a member of the FSWA and IBWAA. A native of Houston, he is a die-hard fan of the Astros, Rockets, and - reluctantly - the Texans. When he is not buried under sports analysis and TV show recaps, he works full-time in higher education and can be found pursuing his other passions: drinking coffee and writing about comic book investment and speculation.