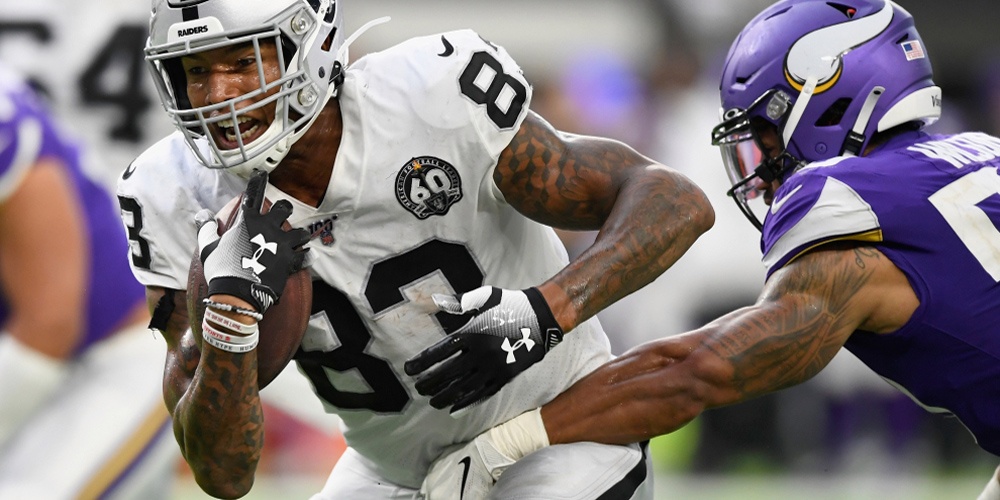 Buy Low Sell High Week 6
---
Fantasy Football Buy Low/Sell High: Week 6
Well, folks, we made it to Week 6 of the 2021 NFL Season. Weeks 1-5 showcased a lot of important factors to consider for your fantasy team. It's been a dreadful and confusing past couple of weeks for a ton of players. On the other hand, some players rode the first four weeks to perhaps the peak of their fantasy point season. SO MANY INJURIES. A lot of teams are barely holding on after injuries to Kittle, Saquon, Golladay, CEH, Juju, and Russell Wilson. Now, be sure to exercise caution. Don't make knee-jerk reactions. After all, it has only been 5 weeks. Although your team might have started not great, your players might be primed for bounce-back weeks. The last thing you would want is to sell players who score a ton after you trade them. Additionally, you might have guys who scored a ton so far but don't have the circumstances week-in and week-out to continue that high scoring. (Cordarrelle). Whether your team has been beset by injuries or is the picture of health, you should be always trying to improve your team. It's time to make the beginning push towards your championship.
Now, it's always helpful to have people give you some advice on players that should only rise in value or have hit their peak. As such, that's why I'm here. I'm here to help guide you through the fantasy football season and decide who you should go try to trade for or trade away. So that way you can keep on winning and hopefully win a championship. Right now, you're still assessing your team. Thus, you don't want to react too quickly to veteran players who have had a rough start to the season. If they keep struggling past this week, it might be time to make some team-changing moves. That doesn't mean you can't take advantage of other people who want to get rid of them. Just FYI, the scoring is for PPR unless otherwise noted. FYI, all the stats come from our very own Fantasy Data. Here's my opinion on who you should Buy Low/Sell High:
Quick Links
Buy Low
Stefon Diggs, Buffalo Bills, Wide Receiver
If someone is selling low on Diggs after only 5 games, do yourself a favor and go get him. He didn't have a tough matchup last week against the Chiefs. However, did you not see the downpour and absolute mess of weather conditions they were playing in? Diggs still averaged a healthy 34.5 yards per reception. He's had over 12 points per game every week but last week. He's been fine. Has he been the world-burner that you thought you were getting? No. However, don't stop and think that he won't reach that tier. He's learning how to adjust to defenses now covering him even tighter, sometimes double, triple coverage. Despite that, he's still on pace for 95 receptions, 163 targets, 1271 yards, and 3+ touchdowns. Those would be really good numbers. Additionally, he's averaging more yards per reception than last year too. If you still need to be convinced to get your team some Diggs, just look at his schedule. After their Week 7 bye, they face the Dolphins, Jags, and Jets. Talk about a great three-game matchup! His price is about to peak, buy him now so you don't have to pay even more in a few weeks. Try to sell high on some guys like Cordarrele and Lockett.
Joe Mixon, Cincinnati Bengals, Running Back
So, Joe was injured, still made it back in time for Week 5, and scored a touchdown. He didn't do much with his opportunities, but that can be contributed to his ankle injury, a tough defense, and the malaise that fell over that Packers/Bengals game in which no one wanted to win the game. Now, Mixon has another week to get healthier, and prepare for a cake-walk matchup with the Lions. Talk about a get-right game. Also, even with his limited presence in both Week 4 and 5, he's still 5th in rushing yards for running backs. That's pretty elite. He's averaging over 20 touches a game. As you are probably aware, you want players on your team that touch the ball A LOT. With Mixon getting that many touches, he's due to be fantasy gold. If you see some owners trying to sell him for a package of lower-tier RBs, Cordarrele, or really anyone else outside of the top-12-16 RBs, go get Mixon. If he stays healthy, and again you can't predict injuries so don't try, he's on pace for 1312 yards rushing, 316 rushes, 10 rushing touchdowns, 34 targets, 27 receptions, 1 touchdown, and 105 receiving yards. All told, that would be an RB1-tier running back at the end of the season. Go do your best to get him on your team. He can win you weeks on his own.
Michael Thomas, New Orleans Saints, Wide Receiver
Admittedly, if an owner drafted MT, he's most likely holding onto him after holding him for so long already. Michael Thomas is due back sometime after Week 7. Yet, with the multitude of injuries that teams have suffered so far, it's quite possible the team that has MT might be needing anyone that's healthy. If that's the case, go get MT. Thomas is set to be a league-winner after he returns. He's an elite wide receiver coming back to a team that desperately needs a consistent presence at WR. Sorry Marquez and Deonte, but you two are not the best top-two in the league. Also, having a yeet-ball specialist with a power arm at quarterback in Jameis will only help propel Thomas' numbers to high scores. Plus, it's not like the Saints have a tough schedule for their defense following their week 6 bye. They face the Seahawks, Falcons, Bucs, Titans, Eagles, Jets, and Cowboys. Those are cake matchups for an elite wide receiver. I have a feeling that Michael's going to be on a revenge tour after the off-season soap opera that followed him. If a team is in desperate need of a WR, try offering Allen Robinson, Kadarius Toney, Brandin Cooks, or Courtland Sutton. You just might be able to get a deal done, and you're going to be happy afterward. It's going to be a special 2nd-half for the Saints, and Michael Thomas will be the engine that propels them and Alvin Kamera to great heights. He just might win you a league championship too. Go get some MT, just saying.
Darren Waller, Las Vegas Raiders, Tight End
I know, you're probably saying to yourself, "really? Does this guy know what he's talking about?" While I may or may not know what I'm talking about, just hear me out. After seeing on Twitter, trade tools, and Discord that a lot of people are willing to sell Darren Waller, I had to research why. It feels obvious to me at least that tight end is a complete wasteland. Also, that Darren Waller is the TE2 in nearly any rankings. So, why would people sell him? Well besides them being dingos, they are falling into recency bias. In three of his first five games of the year, he's gotten less than 15 points in PPR. He's not met expectations. That's fair to say. Sure. Despite him not "meeting expectations," he's still the TE5 overall on the year in PPR points. Yes, the tight end realm is that bad. He's still averaging 14.38 points per game. He's not had fewer than 7 targets or 45 yards receiving on the year. Darren's yards per reception is a healthy 11.4. He's the engine of the Raiders offense, that should look different following the recent news. Despite that, Waller is too good to have them actually not give him the ball. The offense isn't going to change. If someone in your league is scared of the changes going on with the Raiders or that he's not meeting their expectations, be a good samaritan and help them out. Take Waller off their hands for Dawson Knox, Schultz, Pitts, or nearly anyone. Waller will finish the year as a top-5 TE, minus injury. He's Derek Carr's favorite target, they will be behind in games and will have to throw to catch up, and you want the best players to have the ball. That's Waller. Go get some Waller the Baller and thank me when you make the playoffs. That's how high I believe in him.
A.J. Brown, Tennessee Titans, Wide Receiver
I get it, he came back to a hyped-up matchup against the Jaguars where he should've just dominated. The Jaguars are no match for him, there was no Julio Jones, and it should've been a get-right game. Yet, it wasn't. He had a stat-line of 3 receptions, 6 targets, and 38 yards. That's not ideal for what you were wanting. However, the best news is that he finished the game healthy. He's healthy. Also, folks, you should've known that it would be a Derrick Henry game against the Jaguars. They are his play-toy that he abuses and throws around for fun. Why would the Titans throw the ball when Henry can run it for ten yards at a time. A.J. Brown has two years of providing excellent wide receiver play. Plus, the offense is experiencing a semi-new system after the old O.C. left for Atlanta. It's only been three games that AJB has played in. Please give it some time. If you have an owner in your league experiencing nerves with AJB. Go do the right thing and tell them that you'll take those nerves off their hands. You'll even give them multiple wide receivers. Remember folks, trust the talent over the situation. He's had over 1,000 yards receiving and 8 touchdowns in the last two years. I have complete faith that AJ is about to explode. Plus, when Julio does come back, teams can't devote so much attention to Brown. That only helps Brown by increasing his quality target looks. It won't hurt him. Let's get some AJB!
Other Buy-Low Targets: Javonte Williams (Soon-to-be RB1 in Denver), DeAndre Hopkins (WR1 history), Tee Higgins (Stud and great Offense)
Sell High
Myles Gaskin, Miami Dolphins, Running Back
Whenever a player that's been struggling has a massive week, it's a good indication of two things, 1 that he is about to get back to normal, 2 that it was a random blow-up game and you should sell him asap. To be honest, when it comes to Gaskin and his 10 catches for 74 yards and 2 touchdowns Week 5 game, I don't know which indication that this is. I do know one thing, that it never hurts to sell your players when their value is sky-high. That's especially true when it comes to players who aren't studs. Myles has been dreadful rushing the ball, but you can't put the blame solely on him. That Dolphins offensive line has been atrocious. Plus, with the lack of a solid passing game, teams can focus their attention on stopping the run. Tua's finally getting healthy and close to returning to starting. That will help not just Myles, but the entire offense. Sorry Jacoby, but defenses weren't worried. It shouldn't be a surprise that prior to last week's game, Myles' best game was with Tua healthy. He also has two cake matchups with the Falcons and Jaguars over the next two weeks. Despite that, this is still the time to sell high. I totally understand wanting to hold onto him, but if you can get a legitimate running back like Chase Edmonds or Leonard Fournette, do it. Those guys will help you more long-term than Myles. Just float Myles around, find out what people are willing to pay. It never hurts to find out the price. Myles' averaging just over 12 PPR points per game. That should be right around where he finishes the year at. However, do you want the wild roller coaster ride or the stable ride? The choice is yours.
Marquez Callaway, New Orleans Saints, Wide Receiver
The most-hyped player of the preseason has struggled so far. However, he's turning it on of late. That's why it's time to sell high! He's had three games in a row of more than 10 points and just had a massive Week 5 game. He had 4 catches for 85 yards and 2 touchdowns. People are getting hyped about him. They see him blowing up with Jameis at quarterback. Also, they might be forgetting that Michael Thomas is about to come back. Marquez is a boom/bust guy. You don't know what you're going to get when you start him. It could be 2 points like in Weeks 1 & 2 or 10+ like last week. Don't expect Marquez to become a steady player all of a sudden. Go ahead and sell high on him. If you can get a Sterling Shephard or Henry Ruggs for him, do it. Those two have displayed a lot more consistency and have steady roles in their offenses. Finally, do you want to ride the hand of Jameis Winston? Marquez isn't Michael Thomas who catches everything in sight. No, no no, he's a good player, but he's way more volatile. You don't want volatile players. You want 1-2 that has a floor. Marquez doesn't have a floor.
Dawson Knox, Buffalo Bills, Tight End
I love this show that Fort Knox is putting on. If you have him, start him. However, I don't know if I trust him. He feels an awful lot like 2020 Robert Tonyan. He's getting small amounts of passes, lots of touchdowns, and just a general weirdness to his blow-ups. He's the TE2 overall in PPR. Yet, he was most likely claimed off waivers after week 1. If you have another steady and proven TE, go ahead and sell Knox. Dawson's Creek is a great show, but I don't know if I want to deal with the drama on my roster on when the other shoe is going to drop. If Knox was getting on average 7+ targets a game, this is a different player I'm discussing here. Instead, he's averaging 4.8 targets. While they may be coming from Josh Allen, I don't want that risk. If we take away Dawon's touchdowns, he would have only 1 week of more than 10 points in PPR. That's only because he had a massive 53-yard touchdown catch against the Chiefs last week. I just have this feeling that he could easily become Robert Tonyan. Ya'know the same guy averaging one catch a week with Aaron Rodgers as his QB. Dawson's definitely having a career year, but why not be safe and sell high on him. If you can get Kittle, Schultz, or any variety of more consistent players then you should. Don't get caught holding Fort Knox when his gold (touchdowns) drop and he no longer averages one a game. Better to be safe than sorry.
Damien Williams, Chicago Bears, Running Back
Damien had a great game last week. He reversed the clock back a few years to where he did these types of games with regularity. Unfortunately, these aren't those days anymore, plus he has a competition with Kahil Herbert and David Montgomery is due back in a few weeks. In case you didn't notice, Herbert actually out-snapped Williams 34-31 last week. Now, we don't know why. Williams is limited in practice so perhaps it was due to injury? Maybe, it's due to Herbert playing better? Either way, you don't need Williams. Go see if you can sell him for another RB. Maybe include him in a package or offer him to the Dmont owner. You got him for free off waivers, now sell high on him. Three more starting RBs went down this past week. Someone in your league got to be hurting at running back. Go help them out, for a price. You have to learn to take advantage of the market. The market is in short supply of startable running backs. You have the supply, demand is high, set your price, and enjoy your earnings. That's just good business. Help everyone out and go take stock of other teams and see if you can get someone that has a long-term job for Williams.
Other Sell-High Targets: Tyler Lockett (Geno Smith @QB, Nuff said), Kadarius Toney (WRs coming back), James Conner (Unsustainable production/TDs), Cordarrele Patterson (Ditto)
As always, I'm more than happy to talk on Twitter and Discord. Let me know your thoughts on these players if you managed to trade for/away from them. If you need thoughts on any trade, my DMs are open 18/7. I respond to everyone. Hope you win your week this week. Let's have a successful fantasy football season this year. We are about to be two weeks into our Championship winning season! Let's go win Week 5!
Of course,
May the Force be with You...
STAY IN TOUCH
Sign up for FantasyData's newsletter and get awesome content sent to your inbox.
We'll never share your email address and you can opt out at any time, we promise.
---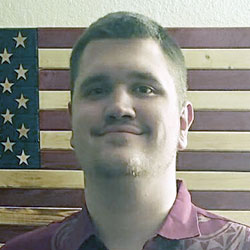 Jake is a native Phoenician and die hard fan of all the Arizona sports teams as well as the NFL and MLB. He is a Christian and a college student pursuing a dual degree in Sports Management and Sports Journalism. He is currently writing for DynastyNerds as well as a site expert at Fansided. He is obsessive about sports and stats. Jake's other hobbies include music, movies/TV, traveling and studying history. He is an avid Star Wars, Marvel, and DC fan (nerd). He wants you to know that the Jedi were the reason the Republic fell and that Dynasty>redraft. You can follow him on twitter @Darthdbacks or Discord @DarthDbacks. He is Open to doing any AMA's or podcast guest spots.