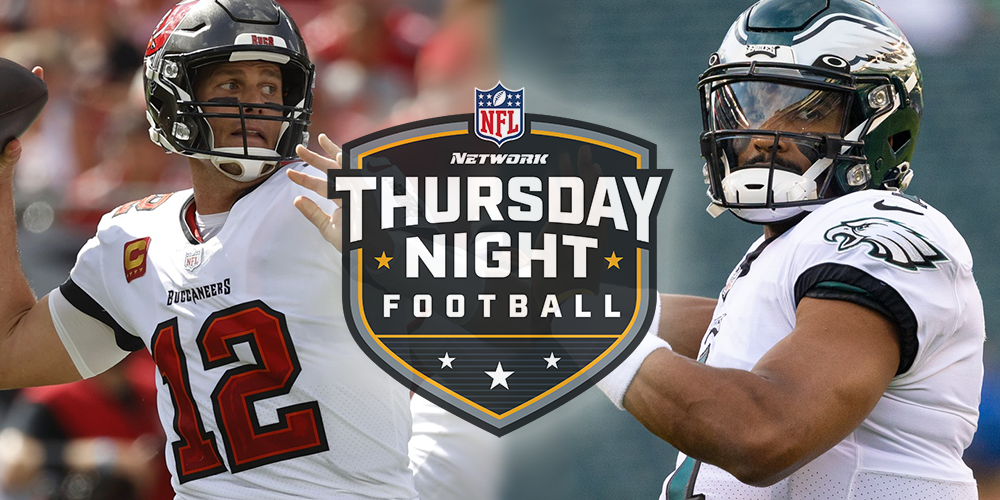 DFS Thursday Night Football Preview: Buccaneers vs Eagles
---
Tampa Bay Buccaneers vs. Philadelphia Eagles
Spread: Buc -7 OU 52.5
Week 6 of the NFL season starts with the defending champion Tampa Bay Buccaneers visiting the Philadelphia Eagles for Thursday Night Football. Tampa Bay enters this week coming off a victory, beating the Miami Dolphins 45-17. The Eagles also enter this week on a last-second win against the Carolina Panthers 21-18. Both teams will look to continue their winning ways and leave Thursday night with a victory. Let's break down how each team should approach their game plan for success.
How Do The Tampa Bay Buccaneers Win This Game?
Tampa Bay has a straightforward approach to its game plan each week. The answer is to trust Tom Brady and their strong receiving core. Even with Rob Gronkowski out due to injury, Tom Brady still has Mike Evans, Chris Godwin, and Antonio Brown to help lead them to victory. The Buccaneers can also use Leonard Fournette to his full potential as the Eagles defense has allowed 612 yards on the ground this year, the fourth-worst in the NFL.
How Do The Philadelphia Eagles Win This Game?
The Philadelphia Eagles will need to play a near-perfect game on defense to compete in this game. On offense, the Eagles should build a game plan around the passing game as Tampa Bay's weakness is in their secondary. The Buccaneers also struggle with running backs in the passing game, which means the Eagles should lean on Miles Sanders and Kenneth Gainwell for production.
Now that we have broken down how each team should approach the game, let's break down each DFS option for your Showdown slate and see who you should add to your lineup.
Quarterbacks
Tom Brady ($12,400)
Yes, Tom Brady has a thumb injury coming into this game. However, the injury shouldn't concern you as a DFS player. Brady has played with his thumb ripped apart and needing stitches. He should be just fine this game. Minus the week in New England, Brady has yet to score less than 30 points in fantasy. He needs to be in your lineup.
Jalen Hurts ($11,800)
Even in a game where Jalen Hurts had a poor NFL performance, Hurts provided 23.9 fantasy points. With his rushing upside, Hurts should be in your lineup. This year Hurts fantasy point totals each week are:
Week 1: 28.8
Week 2: 21.8
Week 3: 25.5
Week 4: 31.2
Week 5: 23.9
Jalen Hurts provides a safe floor for your DFS Showdown lineup.
Running Backs
Leonard Fournette ($7,800)
This entire offseason, plenty of analysts (myself included) debated who would lead this backfield. The answer, at least for the moment, is Leonard Fournette. The Eagles have struggled against the run this year, giving up the fourth-most yards in the NFL. Teams have also attempted the fifth most rushes against the Eagles. So I expect Leonard Fournette to take advantage of a positive game script and carry the ball at least 15+ times.
Miles Sanders ($6,600)
This player is my expensive fade of the week. I love pass-catching backs against the Tampa Bay defense that has allowed the most receptions in the league to that position. However, Mile Sanders has not been used by his team in the capacity that we have expected. In the last three weeks, Sanders only has a total of 20 carries and 12 targets.
Giovani Bernard ($5,200)
Giovani Bernard is the next most expensive running back in this showdown slate. The Philadelphia Eagles have allowed 30 receptions this season, which places them ninth-worst against running backs receptions. I don't expect Bernard to produce to a high level in this game due to the positive game script. With all the options coming from the running backs in Tampa, lean Leonard Fournette.
Kenneth Gainwell ($2,400)
I explained in the Miles Sanders section how Tampa Bay struggles against a pass-catching running back. Kenneth Gainwell should take advantage of this weakness in the defense. His price point allows for more flexibility in your lineup, and with a negative game script, the Eagles will have to throw the ball more.
Ronald Jones ($1,800)
Ronald Jones should not be in your lineup, Bruce Arians doesn't use him this year, and neither should you until we are proven otherwise.
Wide Receivers
Mike Evans ($10,200)
Mike Evans is coming off six receptions for 113 yards and two touchdowns in week five. Minus week one, where he only score 5.4 fantasy points, Evans has had 14 fantasy points or more each week. With three of those four weeks resulting in 20 or more fantasy points. His connection with Brady seems to be strong at the moment, and you can ride the wave of Brady to Evans if you can fit his salary in your lineup.
Chris Godwin ($9,400)
Chris Godwin had a modestly productive game last week where he hauled in seven receptions for 70 yards. However, he was limited in Tuesday practice with a knee/ankle issue. His price point, combined with the multitude of options you can use in your lineup, has me looking elsewhere to complete my roster.
DeVonta Smith ($8,800)
DeVonta Smith has had seven reception in each of his last two games. The issue with Smith being in your lineup, he hasn't seen the endzone since week one. However, Smith has a safe target floor, as he has yet to see less than six targets in a game. If you can fit his salary in your showdown lineup, you can stack him with Jalen Hurts for a high potential combo in your lineup.
Antonio Brown ($8,200)
In the last two weeks, Antonio Brown has seen a total of 19 targets. Without Gronkowski in the lineup, Brown has stepped up his production. With Darius Slay most likely covering Mike Evans, Antonio Brown has an opportunity to exploit the middle of the field against the Eagles defense.
Jalen Reagor ($5,000)
Jalen Reagor has one game where he produced more than 50 receiving yards. He is also being out-snapped by Quez Watkins. Fade Reagor this week.
Quez Watkins ($4,600)
Quez Watkins continues to outproduce Reagor and even out-snapped him last week(52-43). Watkins has also seen a red-zone target in each of the past two weeks.
Higher production + a cheaper salary= A roster spot in your showdown lineup.
Tight Ends
Cameron Brate ($4,800)
With Rob Gronkowski out due to injuries, plenty of fantasy managers went to the waiver wire to pick up Cameron Brate. Unfortunately, Brate disappointed them with only one target last week. Brate also logged 16 fewer snaps than his counterpart O.J. Howard. If I am taking a dart throw on a tight end, give me the cheaper option.
Zach Ertz ($3,200)
Dallas Goedert, at the time of this article, is in Covid-19 protocols. Due to this short week, Goedert will most likely miss this game. He is leaving Ertz as the only option at the Eagles' disposal. The Buccaneers have allowed three touchdowns to the tight end position this year and the ninth most yards. With his cheaper salary and his potential for a higher snap count this week, Ertz should find a way into your lineup.
O.J. Howard ($1,200)
O.J. Howard out-snapped Cameron Brate last week. The Eagles are also tied for most touchdown relinquished to tight ends this season. If you are taking a dart throw to a tight end this week, give me Howard.
Kickers and Defense
Jake Elliot ($4,400)/ Ryan Succop ($4,200)/ Buccaneers D ($3,800)/ Eagles D($2,800)
None of these options excite me for my showdown lineup. With a high over/under, try to lean your lineups towards the touchdowns more than field goals.
If I am taking a dart throw of this group, go with the Buccaneers' defense. With the Eagles offensive line in shambles, you may get a higher sack total.
Prediction and Free Head to Head Cash DFS Lineup
Tampa Bay defeats the Philadelphia Eagles 38-21
Would you like to use our DFS Lineup Optimizer? Click Here
Free DFS Lineup
Jalen Hurts ($17,700) *Captain*
Tom Brady ($12,400)
Antonio Brown ($8,200)
Leonard Fournette ($7,800)
Kenneth Gainwell ($2,400)
O.J. Howard ($1,400)
Are you looking for DFS projections for the entire slate of games this weekend? Then, check out our NFL DFS projections!
STAY IN TOUCH
Sign up for FantasyData's newsletter and get awesome content sent to your inbox.
We'll never share your email address and you can opt out at any time, we promise.
---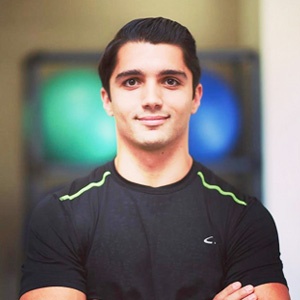 Former minor league soccer player/winner of TKO. Avid Philadelphia Eagles fan, Philadelphia born and raised, who also named their mascot (Swoop) for the team. Huge fantasy football fanatic who is all about the stats and ready to debate any topic. I have written for major publications within the sports and fitness world. Things I will debate until my last breath: Superman is the best superhero, Tim Tebow would have been a sustainable QB if he went to the Jacksonville Jaguars, and pineapples dont belong on pizza.