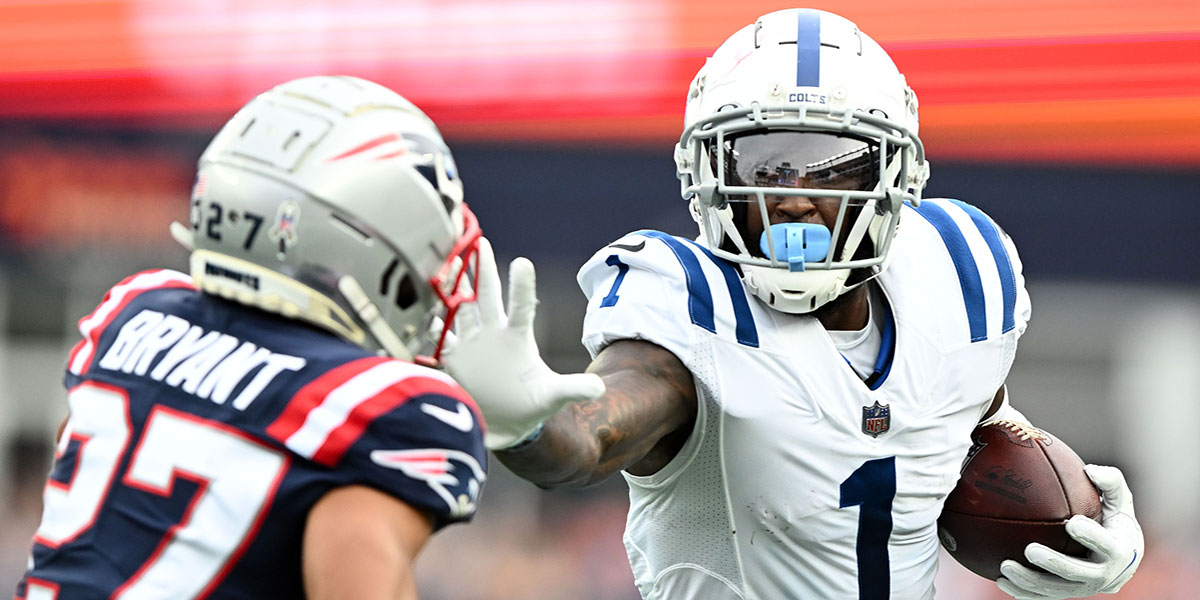 Fantasy Football Rankings vs. ECR: Week 11
---
Bradley Stalder's Fantasy Rankings vs. Expert Consensus Rankings
Every year FantasyPros hosts a Fantasy Football Rankings Accuracy contest with over 200 of the industry's top writers and experts. The scoring is fierce and requires experts to perfectly predict the order in which Quarterbacks, Running Backs, Wide Receivers, and Tight Ends will rank at the end of every NFL Week. Week 10's Rankings Contest may prove the hardest yet because Week 11 contains bye Weeks, a snowstorm forcing a re-located Bills-Browns game, and an international game played in Mexico City. Navigating the ripples is no easy task. Even the Thursday Night Football game between the Green Bay Packers and Tennessee Titans was impacted by cold and snow up at Lambeau Field.
Last week, I finished 111th overall in the contest. Entering Week 10, I'm 46th overall in accuracy out of 211 fantasy rankers year-to-date, including the 14th most accurate ranker for wide receivers and the 5th highest in IDP accuracy. I'm looking to make a late-season run in this contest to get back into contention for a top-10 overall bid.
Just a reminder that I also advise FantasyData's weekly Rankings. They're an excellent resource for anyone looking to win their league along with their player projections and advanced metrics.
Follow me on this journey as I highlight a few players I want to be higher or lower than the consensus for Week 11.
Higher Ranked QB
Marcus Mariota - On the season, Mariota has finished as a top-10 QB four different times, three of which happened at home. The Falcons play at home against the Bears in Week 11, which is poised for an underrated shootout. And this shouldn't be a surprise. With Pro Bowl linebacker Roquan Smith now gone, the Bears have given up 38 points to opposing teams over the last 3 weeks. Mariota has finished with 40+ rushing yards in half of his games and the Bears are a plus matchup for rushing players. Although there are other more appealing streaming options this week, Mariota is a top-10 QB for me this week.
Mariota is the consensus QB14.
Lower-Ranked QB
Lamar Jackson - It remains to be seen whether the bye week will fix what was wrong with Lamar Jackson-- though it probably won't as Rashod Bateman is still out for the season. Jackson has not finished better than QB9 in a week since Week 3 against New England. And while Carolina may be a tempting ceiling play, I'm leaning the other way based on the game script. The implied points totals give the Ravens a 13-point projected advantage at home, which may mean that Gus Edwards and Kenyan Drake salt the game away. The Panthers' 13 to 14 implied point totals are not a reason to think the Ravens will be pushed offensively. Baltimore is the 4th slowest team in terms of the pace of place during the 2nd half of games. Fewer plays, lower competition, and a lack of proven receivers give me pause to be bullish on Lamar Jackson this week. He's no higher than QB8 for me this week.
Jackson is the consensus QB5.
Higher Ranked RB
Cordarrelle Patterson - I'm back to the well with Patterson. Fantasy managers may feel jilted after Patterson finished as the RB48 last week against the Carolina Panthers, but it makes sense that the Falcons were trying to manage reps for Patterson on a short week in the rain, where one slip could prove season-ending for the 30-year-old veteran speed back. The formula works this week for Patterson as the Falcons take on the Chicago Bears at Atlanta's home dome. The over/under is one of the highest on the week, with the Falcons favored. The Bears have been a positive matchup for opposing running backs as Chicago gives up the 4th most fantasy points to running backs this season. Patterson will be more involved and be in line for a spike week. Patterson is a top-12 RB for me.
Patterson is the consensus RB21.
Lower-Ranked RB
Alvin Kamara - It hasn't been pretty over the last few weeks for Kamara. He's combined for 17 carries, 56 rushing yards, and 6 receptions on 8 targets for only 51 total yards. He's on average finished as the RB29 the last two weeks against a rejuvenated Baltimore defense and a stingy Pittsburgh run defense. The Saints have struggled to manufacture points over the last few weeks and there's been chatter that Jameis Winston will be considered moving forward. The matchup doesn't help as the Rams' Defensive line holds a PFF-graded 77% advantage over New Orleans' offensive line. Finally, we anticipate a bad game script for Kamara as this is the 2nd lowest game total of the weekend. Kamara will fall outside the top 12 of RB for me this week.
Kamara is the consensus RB10.
Higher Ranked WR
Parris Campbell - Once Frank Reich was fired, Matt Ryan's starting status was put back on the table. And that's exactly what interim coach Jeff Saturday did in a surprising move Sunday. Saturday wants the Colts to win. And he turned to the trusted ProBowl QB to make a push. Matt Ryan starting is good news for Parris Campbell. Campbell, a former 2nd-round pick out of Ohio State, has battled injuries his whole career. Now healthy, he's seeing a hefty volume of targets. In fact, over the last 3 starts for Matt Ryan, Parris Campbell has 24 receptions (8/game) on 32 targets (~11/game) and has finished no worse than the WR11 during that span-- having scored a TD in all three games. Volume and TD variance falling the right way is good for Campbell. In a game where Indianapolis is a 7-point dog at home, the Colts will have to manufacture touches for the speedy Campbell to keep up with an Eagles team coming off their first loss of the season to the Commanders. Campbell Will be a top-28 WR for me this week even in a tough matchup lining up against Josiah Scott.
Campbell is the consensus WR37.
Lower-Ranked WR
Diontae Johnson - It's time the truth is told about Diontae Johnson. He's not been good. Johnson is WR39 in fantasy points and WR41 in fantasy points per game. He may be 9th in targets and 16th in target share amongst WRs, but it doesn't matter when your QB throws for fewer than 200 passing yards in four of his six games and throws only 2 pass TDs this season. It's been an ugly season for the Pittsburgh offense. The Steelers are 4-point dogs at home against the Cincinnati Bengals, but Johnson has not yet finished as a top-28 WR any week this season despite his current ECR. He falls outside of my top-30 of WRs this week.
Johnson is the consensus WR25.
Higher Ranked TE
Gerald Everett - Everett has been one of my TE hits this year and he seems to be regularly underrated by the consensus. There have been multiple weeks where I have wanted to put him in this article, but for the sake of diversity have chosen other similar TEs. He's 6th among TEs in targets, 7th in air yards, 8th in air yards share, 5th in Red Zone targets, but is 5th in drops. However, there aren't any real threats to Everett's role as the primary TE, and he will continue to be targeted. Mike Williams and Keenan Allen were also limited in practice on Thursday. Everett will still be a sneaky option upon both Williams' and Allen's inevitable return to the Chargers' WR corps. This is also a game I am targeting, as the Chargers are homefield dogs with one of the highest game-implied point totals this weekend. If he's healthy and active, Gerald Everett is a top-12 TE for me this week.
Everett is the consensus TE23.
Lower-Ranked TE
Foster Moreau - Look, I like Foster Moreau the player. With great measurables the former 4th round pick out of LSU has stepped up admirably in Darren Waller's absence. He finally finished as a top-10 TE last week after falling in the End Zone against the Colts. But now he plays the Broncos in Denver. Prior to Week 10, Moreau hadn't finished better than TE18 despite earning 4+ targets in every start in Waller's absence. Moreau ranks 31st ain fantasy points per route, 30th in fantasy points per target, and 30th in total fantasy points at the TE position. There are no efficiency metrics nor any opportunity metrics that give me pause to be immediately optimistic for Moreau. Without a TD, Moreau won't pay off his ECR and that's why Moreau falls outside a top-15 TE this week for me.
Moreau is the consensus TE12.
STAY IN TOUCH
Sign up for FantasyData's newsletter and get awesome content sent to your inbox.
We'll never share your email address and you can opt out at any time, we promise.
---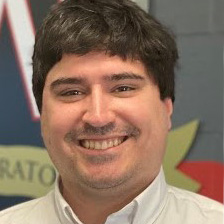 Bradley Stalder has over twelve years of fantasy football experience in auction, dynasty, redraft, and bestball formats. Before developing the Fantasy Football Fanalysts Podcast (@FFFanalysts) with Billy Muzio (@FFMuzio), he also wrote fantasy football articles and created comprehensive player and team projections for 3CoSports.com. He earned his BS in Mathematical Science from Franciscan University and MEd with focus in Mathematics Education from the University of Notre Dame. He lives near Detroit, Michigan with his wife and three daughters. He teaches Math by day to 7th and 8th graders. You can follow him on Twitter at @FFStalder.