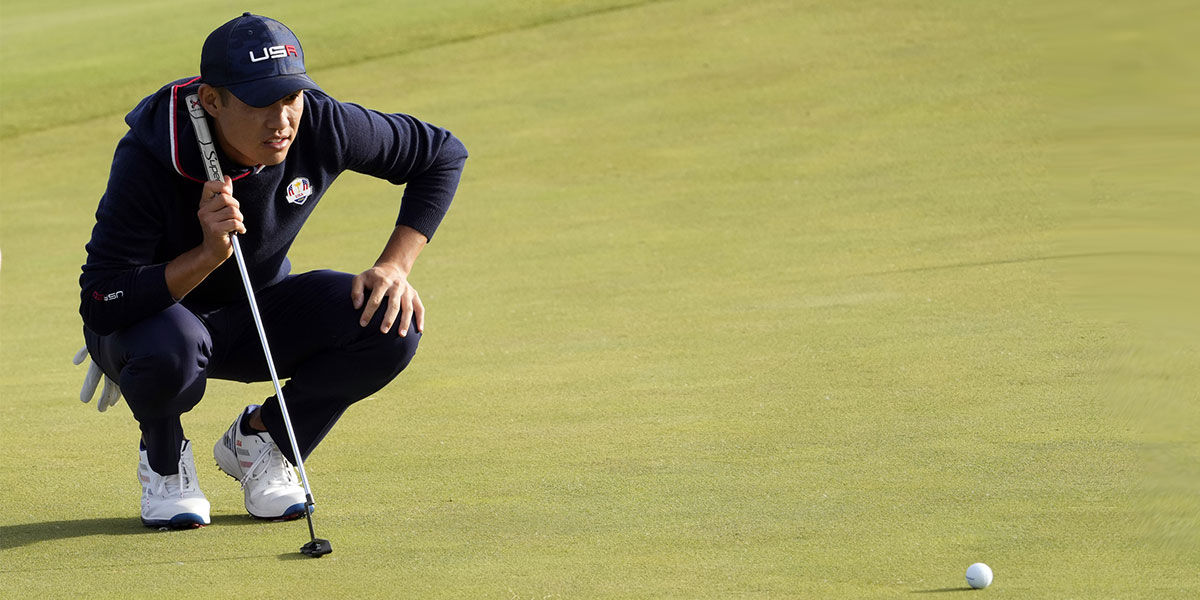 Golf Betting Tips for the Sentry Tournament of Champions
---
Golf Betting Tips
The PGA Tour is back for the first tournament in 2022 after more than a month-long break - the Sentry Tournament of Champions has been played on the PGA Tour since 1953, so it has a very rich history over the decades. We have a very small but very elite field on tap this week with just 40 players in Hawaii, and there is of course no cut line to speak of come Friday.
There's $8.0M available to be won this week, the winner will take home $1.44M and also earn 500 FedEx Cup points. The Plantation Course at Kapalua Resort is fairly long at 7,596 yards in length, it's a rare par 73, and the greens are Bermudagrass and average an insane 8,722 square feet. The average winning score at this tournament over the past ten years is -21.7, and I think we can expect the winning score to be in the low to mid -20's this year. The tournament record on this course came in 2003 when Ernie Els went off for a -31 and took the win by 8 strokes - don't expect to see that topped this week.
Increase your odds for winning each one of your golf bets by using projected PGA Tour player stats and finishes.
Three questions I have regarding the Sentry Tournament of Champions this week:

1. Can Thomas win again? JT has won here twice over the last five years and his most recent win came two years ago in 2020 when he won in a playoff against Patrick Reed and Xander Schauffele. He has been playing very well with four top 5's in his last six starts, so don't be surprised if he wins here this week to lock up his third title in six years.
2. Will we see a first-time winner? There are so many young studs on the PGA Tour now, and one of them could absolutely win this week. Hovland, Morikawa, and Burns come to mind, and world number 1, Jon Rahm, finished runner-up to Dustin Johnson in 2018 and should be in the mix come Sunday.
3. Is Hovland ready to take the next step? Hovland has won his last two starts in Mexico and in the Bahamas and looks to be poised to become a superstar on the PGA Tour if he isn't already. He could win a major this year and as long as his supreme ball-striking remains intact, will be a threat to win several times each season going forward.
Below you will find two players from each of four different betting tiers (from DraftKings Sportsbook) to win outright, these are the golfers that I like the most for this week as fantasy golf bets, plus a golfer in each tier that I would stay clear from. You can mostly only bet players to win outright this week on most sportsbooks since it's such a small field, so you can't really go with a safer approach betting top 5's and top 10's - it's all or nothing this week.
Quick Links:
+1500 and lower
Justin Thomas (+1100) - It was challenging to pick two golfers out of the elite tier as I could have easily gone with Rahm, Cantlay, Hovland, and others but decided to start with Thomas since he's a two-time winner here in the last five years and is playing very solid now. JT has four top 5's in his last six starts as I mentioned above, his approach game is spot on almost every week, and his short game has been decent lately too which is a positive sign for the traditionally inferior putter. He hasn't won since March, and I get the feeling that is bothering him and he wants to start 2022 off right with a win or at least be in contention. He has finished no worse than T3 here over the last three years, and I think that trend continues this week. I would feel very comfortable plopping down some coin on JT this week to win it all.
Collin Morikawa (+1200) - The world's 2nd-ranked golfer is poised to overtake Rahm this year as he just knows how to win and has arguably the best approach game in the world. He won two starts ago on the European Tour at the DP World Tour Championship in Dubai, won The Open Championship last July, a WGC last February, and has finished inside the top 7 in his last four outings. Speaking of top 7's, he has two T7's here over the last two years, and his game is at a whole new level now, so I expect him to be right in the hunt to win this week.
Avoid: Daniel Berger (+1400) - To find a fade in this range was difficult, to say the least, but I went with Berger here since his putter has been cold since early August, and he has finished in the range of 10th to 14th here since 2017 which is good, but I need to see more from a player with such short odds in a micro-sized field.
+1600 to +2500
Sungjae Im (+2200) - Im won three starts ago at the Shriners Children's Open thanks to gaining 8.0 strokes ball-striking and 8.01 strokes with his short game, and he gained strokes across the board. He has finished no worse than T31 in eight straight tournaments and has two top 9's in his last three starts. He made his debut here a year ago and finished T5 on the back of solid approach play where he gained 5.13 strokes. He's worth a look to bet to win this week, but only bet a few bucks to hedge against your bet or bets at the top of the board.
Abraham Ancer (+2200) - We were waiting for Ancer to breakthrough with a PGA Tour win, and he finally got it last August at the WGC - FedEx St.June Invitational thanks to balanced play throughout his bag, and that's Abraham's bread and butter from week-to-week. He has five top 9's in his last twelve starts and another three more top 14's during that span. He likely won't win this week, so you may not want to touch him in a bet, but he's worth a look if you want decent odds value outside the elite few players at the top.
Avoid: Brooks Koepka (+2500) - He has a few more months to prepare for the major tournaments with the Masters Tournament next on tap in April, and he just might need every day he can get since he hasn't been very good since earlier in the Summer. Over his last eight starts, he has two missed cuts, finished in the T22 to T67 range, and while he did have a T9 at the Hero World Challenge last month, that field only featured 20 golfers and he only gained 0.90 strokes total. I'll be ready to start recommending him down the road I'm sure, but for now, keep your money off of Brooks and on other more deserving players.
+2600 to +7000
Seamus Power (+5000) - He broke through at the Barbasol Championship in July with his first PGA Tour win, and had been quite good before that too with four top 9's in seven starts leading up to that victory. Power is coming off a T4 at The RSM Classic in his most recent start back in November and has four top 21's in his last five starts. He gets by with a strong approach game and a solid short game - two key ingredients for finding success on the PGA Tour. Most of these players from here on out likely won't win this week, but Power might be worth putting down a couple of dollars on at his odds.
Patrick Reed (+3000) - Reed was on quite the cold streak by his standards since late June, but he had a T2 at the Bermuda Championship in the Fall and is coming off a T3 at the Hero World Challenge where he gained 4.90 strokes total. He won this tournament back in 2015 in a playoff over Jimmy Walker, and he certainly has the upside to win again. Patrick likely won't hoist the trophy on Sunday evening, but his win equity is higher than all other players in his range at least, so he's potentially worth a bet, but don't wager too many bucks if you pull the trigger on the Texan.
Avoid: Cameron Champ (+7000) - He had been having an atrocious season in 20-21 with a ton of missed cuts until he managed to win the 3M Open in July, but I consider than an outlier performance since he hasn't been too good in four starts since, outside of his T27 at THE NORTHERN TRUST where he gained 6.15 in approach. He has played this tournament three times in the last three years, and his finishes keep getting worse starting at T11 in 2019, then he was T14 in 2020, and had a T31 last year - I can see a 30-something finish coming again this year for Champ.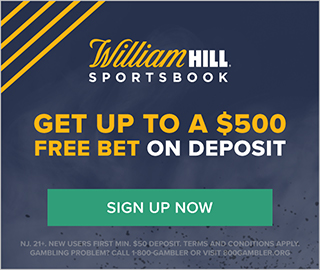 +7100 and higher
Lucas Herbert (+8000) - I wouldn't advise betting on any player in this range since I'm 99.9% sure none of them will win or even come close, but Herbert won three starts ago at the Bermuda Championship and is coming off a T21 at the DP World Tour Championship in Dubai, so he has been good lately. He also won last July on the European Tour in Ireland, so he has some promise for the future, just not this week.
K.H. Lee (+8000) - Lee won the Byron Nelson last May thanks to gaining 8.27 strokes with his approach game and he also gained 4.51 strokes putting which propelled him to the win. He only has one top 10 since then but has four top 25's in his last five starts including a T12 at the BMW Championship, so he has been good lately, as well. He's not really worth betting this week since he won't win, but he's arguably the top player in this range.
Avoid: Kevin Kisner (+13000) - He tends to play his best on shorter courses where distance off the tee doesn't matter since he isn't very long from the blocks, so the course this week isn't a very good fit for Kisner. Case in point, he has three starts here since 2018 and has finished anywhere from T14 to T24, so he's essentially only an average player at this event. He won at the Wyndham Championship last August, but that short course is perfect for him - since then, he has three missed cuts in five starts and has finished no better than T54.
Be sure to do lots of research and due diligence on each player before parting with your hard-earned money, and all the best in having a profitable week!
Sportsbook Reviews
STAY IN TOUCH
Sign up for FantasyData's newsletter and get awesome content sent to your inbox.
We'll never share your email address and you can opt out at any time, we promise.
---

Jeremy has been playing fantasy sports for over 20 successful years, and actively plays golf, hockey, baseball, and table tennis. He has over three years of fantasy sports writing experience - including writing a daily fantasy sports strategies and tools eBook in 2016. He is an active member of DraftKings - specializing in NHL and PGA contests over the past 5 years. He enjoys spending time with his family, traveling to hot places in the frigid Canadian Winters, binge-watching on Netflix, and starting and managing digital businesses.