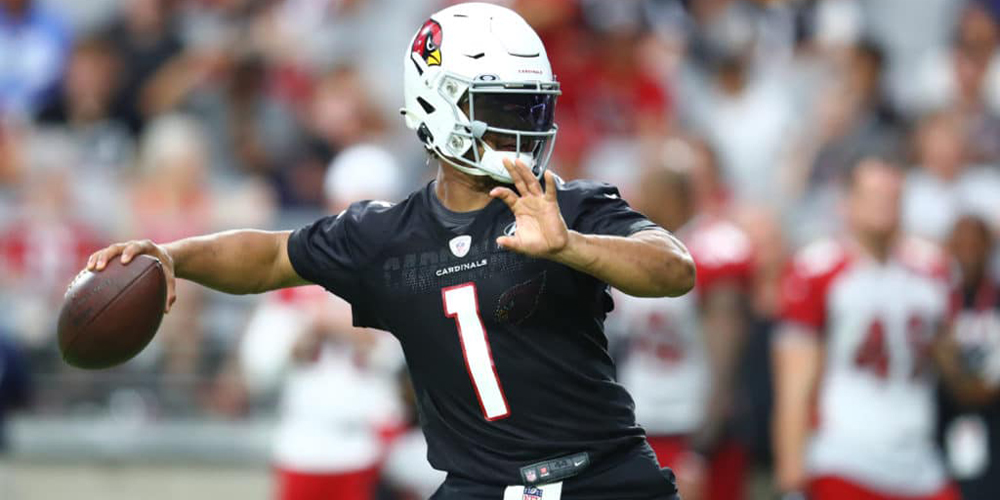 How Kyler Murray Can Avoid Becoming This Year's Version Of Baker Mayfield
---
Kyler Murray Fantasy 2020
Cardinals quarterback Kyler Murray has been one of the hottest commodities in the fantasy football marketplace. He has been locked in as a 5th round QB in Best Ball drafts, flying off the shelves with an ADP of 2.05 in two-QB leagues, and going as high as the top-five QB in some dynasty startups of this nature. With the addition of All-Pro wideout DeAndre Hopkins, Murray's fantasy outlook appears quite promising in 2020 and beyond, especially as he gets another offseason to work with his coaches in Arizona. Murray, who was head coach Kliff Kingsbury's hand-picked choice to be the team's signal-caller upon his hiring, impressed immediately in his first year with Arizona, finishing as the QB8 in fantasy. Murray wasted little time getting acquainted with the NFL, completing 64% of his passes for 3,722 yards and 20 TDs. Kingsbury's Air Raid-inspired scheme was tailored perfectly to Murray's strengths as a passer, allowing the rookie to find his rhythm as a passer, while also opening lanes for him to run when necessary. Like Murray, his former college teammate Baker Mayfield saw his own fantasy stock inflated prior to last season due to eerily similar circumstances. This is not the only time that Mayfield and Murray's paths have overlapped either.
Similarities Between Murray and Mayfield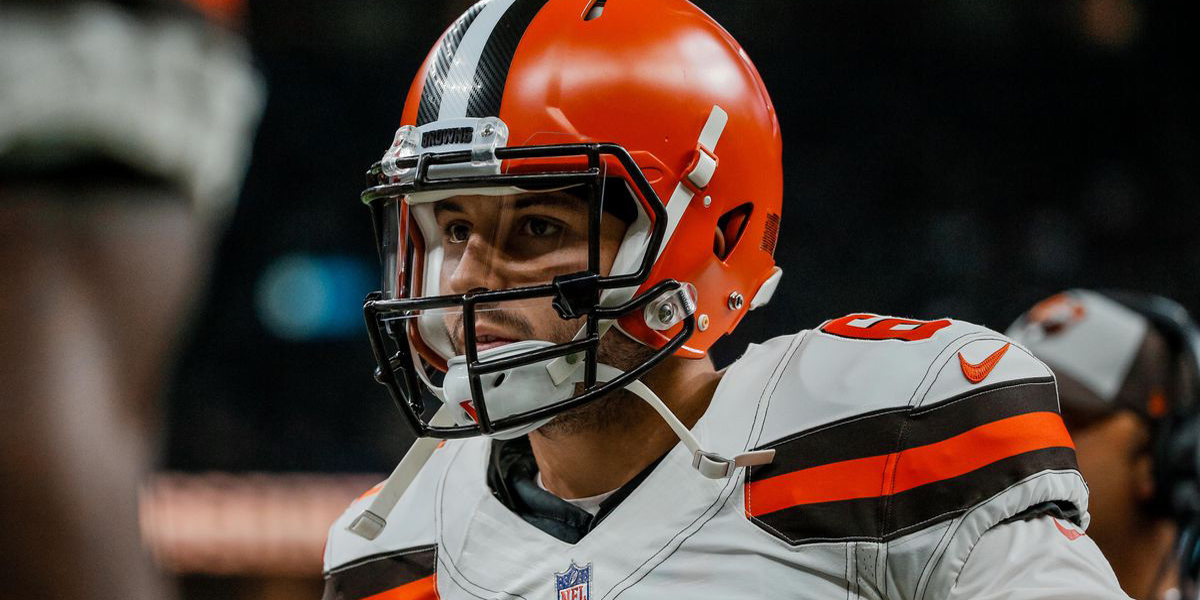 The commonalities between Murray and Mayfield are uncanny at this point in their careers. Both players transferred from pass-happy programs (Mayfield from Texas Tech -- where he was coached by Kingsbury -- and Murray from Texas A&M) to play under "QB Whisperer" Lincoln Riley at Oklahoma, where both ended up winning the Heisman Trophy on the strength of record-setting passing performances. Both passers have been considered undersized (Mayfield at 6'0 and Murray at 5'10) overcoming these limitations to be taken with the No. 1 overall pick in the 2018 and 2019 NFL Draft respectively. Mayfield's impact upon the Browns in his first season rewrote the narrative surrounding football in Cleveland, as he led the team to a 7-7 record in 14 games following a winless 2017 campaign. Under the guide of first-year offensive coordinator Freddie Kitchens, Mayfield set an NFL record for touchdown passes by a rookie passer despite sitting out the first two games of the 2018 season. In the offseason that followed, the team swung a blockbuster deal with the New York Giants to acquire maligned superstar WR Odell Beckham Jr., pairing him with his college teammate, fellow Pro Bowler Jarvis Landry. The team's acquisition of Beckham pushed Mayfield's ADP to 3.05 in SuperFlex redraft leagues, as Cleveland's star-studded offense appeared poised to dominate statistically.
What followed instead was a torturous campaign for any fantasy managers who had bought into the Mayfield hype. The once universally adored Mayfield struggled immensely, finishing as the QB19 with just 10 more total fantasy points than he scored in 2018, despite playing in two extra games. The blame for Mayfield's regression has been placed mostly on the shoulders of his former play-caller Kitchens, who looked overwhelmed running an entire NFL team following his promotion to head coach. With the seemingly endless layers of overlap between Mayfield and Murray, it begs the question: Is Kyler Murray destined to regress in the same way that Baker did last season?
How Murray Can Avoid Mayfield's Fate
While Mayfield has shown some pretty impressive mobility at times during his professional career, Murray is clearly the superior athlete, having rushed for 544 yards and four touchdowns as a rookie. By comparison, Mayfield has only accumulated 272 rushing yards through his first two seasons in the league. Rushing upside buoyed numerous top-10 fantasy QBs last season, particularly in the case of guys like Lamar Jackson (QB1 in fantasy last season), Russell Wilson (QB3), Deshaun Watson (QB4), and Josh Allen (QB6), all of whom rushed for 300+ yards while also throwing for over 3,000 yards. Murray's upside as a runner should allow him to avoid the fantasy cratering that Mayfield experienced in his second season.
Murray's connection with his play-caller (Kingsbury) appears to be much stronger and healthier than Mayfield's relationship with Kitchens ever was, as Kingsbury had reportedly sought after Murray since the QB was in high school. Given his track record of producing prolific college passers, many of whom were significantly less talented than Murray (save for Patrick Mahomes), it's easier to trust Kingsbury's offense for fantasy purposes compared to Kitchens'. During his six-year tenure with the Red Raiders, Kingsbury engineered a top-10 passing offense each season, averaging a minimum of 470 YPG and at least 30 PPG. In his first season with the Cardinals, Kingsbury's scheme supplied an additional 100 YPG to the team's averages from 2018, reinvigorating an offense that was nonexistent at times under his predecessor Steve Wilks. Say what you will about Kingsbury, but he clearly understands how to put numbers on the board, especially in the passing game.
One major factor worth mentioning in regards to Mayfield's regression last year was his inclination to make poor decisions with the football, an element of Murray's game that shouldn't be as concerning. While Murray did throw 12 interceptions last season, many of them were a result of his below-average offensive line (ranked 22nd in the league per PFF) and mistakes by his youthful young receivers (the majority of whom were first or second-year players). Even as a rookie, Mayfield was fairly turnover prone, averaging an interception per game. Mayfield took that flaw in his game to another level in 2019, as he was responsible for the second-most turnover worthy plays among AFC quarterbacks.
Most turnover worthy plays by AFC QBs in 2019:

1. Philip Rivers - 30
2. Baker Mayfield - 23
3. Sam Darnold - 22
4. Josh Allen/Andy Dalton - 21 pic.twitter.com/01t2xS7PY3

— PFF (@PFF) June 20, 2020
While there are some similarities between the trajectory of the Browns offense heading into last season and the Cardinals this season, it's important to account for the context of each player's coaching and their means of fantasy production. It's worth reiterating that Murray will be adding DeAndre Hopkins (arguably the best receiver in the NFL) to a receiving core that already featured some extraordinarily diverse pass-catchers like Christian Kirk, Larry Fitzgerald, Andy Isabella, and Hakeem Butler. It's also worth noting that Hopkins, unlike Odell Beckham, has been known as a model teammate and more importantly, a model of consistency throughout his career. Considering the Cardinals passing offense was technically below average in 2019, finishing 24th as a unit in net passing YPG and 26th in passing touchdowns while managing to support a top-10 fantasy campaign from Murray, there's good reason to be optimistic about his chances of avoiding regression. Murray ranked fifth in the league in deep passing completion rate (44.3%) last season, despite working with a relatively inexperienced receiving core. Taking into consideration his accuracy when targeting this part of the field, it's hard to imagine Murray performing worse with the addition of Hopkins. Due to Murray's upside as a runner and the inferred stability between him and the Cardinals staff, it's hard to imagine him falling into the same pattern of regression we saw from Mayfield in 2019.
---
Dominate Your Fantasy League in 2020!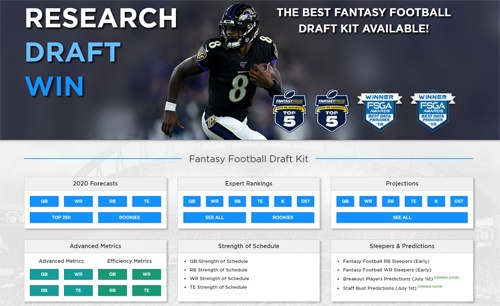 FantasyData has just launched it's exclusive 2020 Fantasy Football Draft Kit to help you prepare and destroy the upcoming NFL Fantasy season. Get expert projections, rankings, cheat sheets, and over 250 player forecasts for the season. FantasyData also is the home to some of the most advanced metrics in the industry.
Fantasy Football Rankings
Fantasy Player Projections
Strength of Schedule
Advanced Metrics
Cheat Sheets
250 Player Forecasts
STAY IN TOUCH
Sign up for FantasyData's newsletter and get awesome content sent to your inbox.
We'll never share your email address and you can opt out at any time, we promise.
---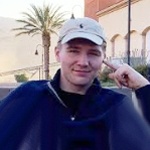 Alex is an avid fantasy football fan who spends most of his free time typing away in his writer's nook. He loves cats, funny socks, and Austin Ekeler. He has previously created fantasy content for his own brand (3CoSports), while also working for Pro Football Focus in the data department. You can follow him on Twitter @3COAK for any fantasy advice or discussions.