MLB DraftKings Picks for Today
---
MLB DraftKings Picks for Today (May 18th, 2022)
Wednesday, May 18th provides us with a six-game main slate of baseball with the first pitch coming at 7:05 p.m. ET. We have a smaller-than-usual slate tonight, leaving us with just 12 pitchers to choose from. Watch the weather in Baltimore. As of now, it looks like maybe just some rain late but it is something we must always factor in, especially when considering our starting pitchers. There are a few stud pitchers to choose from but also a potential free square at the starting pitcher spot. This will allow you to build your roster in a variety of different ways, letting you be a bit contrarian in larger field tournaments.
The MLB DraftKings picks for today will highlight some red hot hitters in great spots along with some pitchers that have beatable matchups or low totals. The fantasy data favorite bats and arms values will be in the $4k and $6k range respectively. At the end of the article, we will provide our lineup for the night at the time of writing the dose. Let's get started. The daily dose will highlight some red hot hitters in great spots along with some pitchers that have beatable matchups or low totals. The fantasy data favorite bats and arms values will be in the $4k and $6k range respectively. At the end of the article, we will provide our lineup for the night at the time of writing the dose. Let's get started.
---
Win Your Fantasy League!
Become a member at FantasyData and get access to the industry's best fantasy baseball subscription available!
---
Fantasy Data Favorite Bats
Giancarlo Stanton NYY@ BAL ($5,700) — Last night at Camden Yards it was the Aaron Judge show. Giancarlo Stanton put up a modest five points but his bat has been relatively quiet of late. On tap for tonight is Jordan Lyles and his 4.38 ERA. Stanton has a career .457 batting average against the right-hander across 15 at-bats.
The slugger is due for a homer and we think he gets it tonight. So far this season, the former Marlin is batting .303 against righties and has eight home runs in 89 at-bats. The Yankees have the highest total on the board at 4.70 runs. Lyles struggles giving up the long ball as well, allowing 38 homers across 180 innings pitched in 2021, including 24 to batters from the right side.
The other advantage we get here by rostering Stanton tonight is that the masses will be on Aaron Judge after his 38-point performance on Monday night. There is a solid shot that Judge does produce again but he is 0 for 5 against Lyles in his career and costs $400 more than Stanton. A Yankees stack is in the cards tonight for certain.
Anthony Rizzo NYY @ BAL ($5,300) — Another Yankee with good numbers against Lyles is Anthony Rizzo. Over the 22 times they have faced each other, the former Cubs 1st baseman has a .273 average with two home runs and 11 RBIs. Rizzo is also performing well versus right-handers this season, hitting seven of his ten long balls against them.
After going through a bit of a slump early on in May, Rizzo has a hit in six of his last seven starts and is starting to heat back up. Lyles primarily features his fastball against lefties. The average velocity of his fastball is 92.75 MPH. The veteran excels against that pitch, making contact 88.51% of the time and only whiffing 11.49% on the said pitch.
The other two pitches the right-hander throws against lefties are the changeup (17.25%) and the knuckle-curve (21.32%). Rizzo makes contact with both of those pitches at least 73.40% of the time, meaning he should be putting the ball in play on the regular tonight, giving him ample opportunities to rack up DK points for us.
Value Bat
Santiago Espinal SEA @ TOR ($3,600) — The second-highest total on this slate belongs to the Toronto Blue Jays at 4.63 runs. Santiago Espinal has taken over the everyday job at second base right from the first pitch of the season and is absolutely dominating left-handed pitching.
The 27-year-old is hitting .407 against lefties across 27 at-bats on the season. The second baseman is also riding an 11-game hitting streak. We will not get much power from him as he has just two home runs on the year, but we can expect solid production and plenty of run and RBI opportunities. Espinal is projected to bat fifth tonight, which is up from his normal seventh or eighth position in the order. This places him right in between Bo Bichette and Matt Chapman, meaning the opposing pitchers are going to have to pitch to him.
At just $3,600 we do not need a huge night from the new Blue Jays second baseman. We just need the 6.3 DK points per game he has been averaging. A Blue Jays stack is also in the cards for tonight.
Fantasy Data Favorite Arms
Kevin Gausman SEA @ TOR ($10,100)— Kevin Gausman has given the Blue Jays everything they had hoped for and more to start the 2022 season. The worst performance of the season came in the opener when the former San Francisco Giants starter put up "only" 10.5 DK points. Since then, the right-hander has scored 22.2 points or more across the ensuing six contests.
Up next is the Seattle Mariners at the Rodgers Center. While they do not strike out at a high rate, that should not be an issue for Gausman as he has fanned 54 batters in 45 innings pitched, including 10 against a solid Houston Astros offense. Despite a middle-of-the-road average strikeout rate, Seattle still lacks run production, averaging just 3.92 runs per contest, putting them in the bottom third of the league.
You are getting a bit of value here as well. Gausman averages the most DK points per contest (24.4) but is the second most expensive pitcher on the slate and only $200 more than Gerrit Cole despite averaging 4.8 points per game more. A lot of ownership will likely swing towards Max Scherzer and Cole (more on him next) making the journeyman an even better play.
Gerrit Cole NYY @ BAL ($9,9000) — Gerrit Cole will be the chalk tonight, no doubt about it. The Baltimore Orioles are fourth-worst in the league in whiff percentage (27.6%) and strike out the second most amount of times per game at 9.17 per contest. The O's are not able to score runs either, ranking second to last in that category as well with just 3.22 trips across home plater per nine innings played.
Since struggling against the Detroit Tigers on April 19th, the Yankees right-hander has been dominant, scoring 25.3 or more DK points in the following four starts. The former Pittsburgh Pirates starter has stuck out six or more across that span including nine or more in three of four.
Cole owns a K-rate of 31.8% against the current roster and they only have a .200 batting average against the. This is spanning 85 plate appearances so it is no small sample size. Look for the Yankees and Cole to continue their winning ways, but be warned, the rostership percentage will be quite high. Consider pivoting to Gausman and the value arm discussed below and leaving yourself some cash to spend on big bats.
Value Arm
Roansy Contreras PIT @ CHC ($4,000) — The cupboard is almost empty in terms of value (there are only four pitchers in the $6k range) but there could be a hidden gem taking the mound at Wrigley tonight. The Cubs had been struggling heading into this series versus the Pittsburgh Pirates and are striking out at a 28.2% rate in May.
Roansy Contreras pitched just three innings in each of his past two MLB appearances in April before being optioned back down to AAA Indianapolis. However, in those games, the youngster posted 14.2 and 19.6 DK points respectively. Across 7.2 innings, the 22-year-old has 10 strikeouts and a 3.52 ERA to go with a pretty 0.91 WHIP.
At just $4,000 we would be ecstatic to reach double-digits yet again here and with the Cubs striking out at the seventh-highest clip in the league (8.91 per game), it is certainly within the realm of possibilities that we get there. If you do not want to pay up at both SP spots tonight and jump on some of the high-priced Yankees bats, then Contreras is your guy.
Wrapping it Up
With the small weather concerns in Baltimore tonight and the masses likely flocking to Cole, we are going with Gausman and Contreras to differentiate from the field and pay up for our bats a bit for this slate. The Yanks and Jays are good offenses to attack and we are sprinkling in a small White Sox stack to finish it all off for the evening. Good luck out there tonight fellow DFSers.
---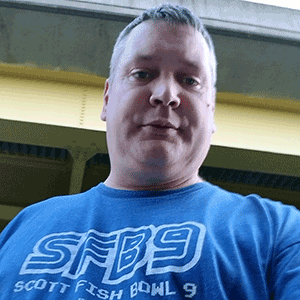 Jeff Smith has been playing fantasy sports (football and baseball) for nearly 20 years. Jeff is a member of the FSWA and a Senior Writer at DLF. Despite growing up in Buffalo Bills country, he is an avid Chicago Bears fan. It was Walter Payton that did it. When not writing or researching fantasy sports or playing DFS, Jeff enjoys spending time with his wife and their Bichon Poo, Daisy. He also likes video games, craft beer, and recently became the owner of his own business.