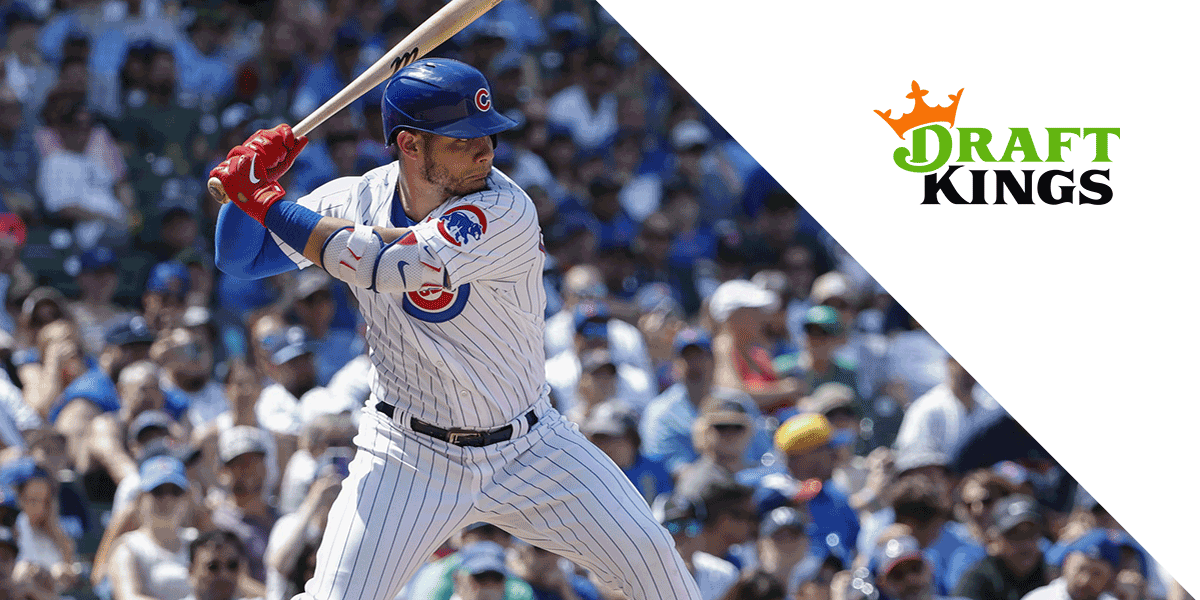 MLB DraftKings Picks Today: Wednesday the 22nd
---
---
Build Winning Lineups Today!
Become a member at FantasyData and get access to the industry's best fantasy baseball subscription available!
---
MLB DraftKings Picks Today (6/22/22)
Wednesday, June 22nd provides us with a solid nine-game main slate of baseball with the first pitch coming at 7:05 p.m. ET. We've got 99 pitchers (well 18) but a starter ain't one. There are some tough decisions to make when it comes to rostering starters tonight. Only four pitchers are over $9k and each one of them faces a top-tier offense.
There are some mid-range pitchers in terms of talent and price that we will be rostering tonight. This should leave us plenty of salary to work with and attack some bottom-feeding pitching and bullpens. Shohei Ohtani is an option tonight but we feel will be very highly owned against an underwhelming Royals team. We will want to make sure our pitchers have the upside to set us apart from others and perhaps be a bit contrarian.
We have one game to watch closely weather-wise and that is in Baltimore. The early forecast doesn't look good here so we will likely be avoiding the Nationals and Orioles hitters and aren't even thinking about a starting pitcher from this one. Mild concerns do exist in Pittsburgh but we should be clear by the first pitch and can attack some bats in that one.
The MLB DraftKings picks today will highlight some hitters in great spots along with some pitchers that have beatable matchups or low totals. Our favorite bats and arms values will be in the $4k and $6k range respectively. At the end of the article, we will provide our lineup for the night at the time of writing the dose. Let's get started.
Fantasy Data Favorite Bats
Willson Contreras CHC @ PIT ($4,800) — Willson Contreras was a bit of a disappointment for us last week when we suggested him against the Padres with the wind blowing out at Wrigley. The stud catcher did provide us with one double but overall was a letdown. We are going back to the well this week in a matchup that Conteras has owned. For his career, the veteran is slugging 1.333 (four for six) against Zach Thompson, including a home run and a double.
Thompson has been generous to right-handed hitters in 2022, allowing a batting average of .278 and serving up seven dingers in just 27.1 innings pitched. The Pirates starter also sports an ERA of 4.47 to go with a sub-par WHIP of 1.42. The anemic Cubs offense is projected to score 4.5 runs this evening. That tells you what Vegas thinks of Thompson's chances tonight. The Pirates bullpen is middle of the road and has a 4.08 ERA so there will be some opportunities even once the starter is gone tonight.
Joc Pederson SF @ ATL ($4,400) — Pederson sat out the first game of the series against his former team due to left-handed Max Fried being on the mound. Joc got the start last night and did not disappoint, going one for four with a walk and a solo home run (16 DK points).
Starting tonight for the Braves is Charlie Morton and his 5.08 ERA and 1.37 WHIP. Morton is extra friendly to left-handed batters such as Pederson, allowing a batting average of .270 and six homers in just 30 innings pitched. The temp is supposed to be in the 90s and the wind is blowing out a bit. Pederson is batting .280 with 13 home runs against righties and we like him to homer in back-to-back games.
Value Bat
Oneil Cruz CHC @ PIT ($2,700) — In case you haven't heard, Oneil Cruz made his debut Monday night. All the rookie has done is average 15.0 DK points in his first two games, going three for nine with five RBI and a stolen base. DraftKings has "raised" the salary from $2,000 to $2,700 but this is still a free square for tonight. We realize Cruz will likely be the highest-owned player on the slate but as we mentioned in the open we are going to differentiate our lineups with pitching.
Toeing the rubber for the Cubs is Keegan Thompson and his solid 3.27 ERA and 1.18 WHIP. The right-hander has been solid against lefties but did allow six home runs across 25 innings to southpaws last year. Cruz brings us the power-speed combo we look for in our fantasy players and should continue his torrid start tonight against a poor Cubs team.
Fantasy Data Favorite Arms
Sonny Gray CLE @ MIN ($8,900)— We are counting on Sonny Gray being low-owned tonight. For one, he is making just his second start since coming back from a pec injury and only threw 65 pitches last time out. For two, the Cleveland Indians are a solid offense, scoring 4.59 runs per game (11th in the majors). The Guardians are projected to score 3.87 runs tonight, the fifth-lowest on the slate.
What gravitated us towards Gray is the fact that he owns a 29.0% K rate against this current roster and is allowing a meager .234 batting average to them. A nice, low exit velocity is there as well as it sits at just 88.6 MPH. Even if Gray only extends himself to 80 or 85 pitches tonight, he has shown he can get it done with a low pitch count. This is evidenced by his 22.3 DK points versus the Royals on 5/29 when he threw only 80 pitches and 20.6 DK points versus Oakland on 5/7 with just 66 pitches. This is the upside we are looking for tonight with low ownership. It takes a bit of gumption to roster him over Ohtani but this is the type of decision that helps take down tournaments.
Jordan Montgomery NYY @ TB ($7,400)— We like the price and the matchup for Jordan Montgomery tonight. The consistency that the left-hander has displayed is icing on the cake. Monty owns a 22.0% K rate against the current Rays roster which is good, not great. Tampa is projected to score just 3.44 runs tonight, giving us a good shot at the added four points for a win. The Yankees starter has had 20.5 DK points in three of four and has walked just three batters over the past 26.1 innings pitched.
Brandon Lowe, Mike Zunino, and Manuel Margot all have solid numbers against the lefty but none of them will be in the lineup tonight. The projected lineup doesn't have any power threats versus lefties either, setting the veteran up for a solid start. Montgomery has also gone six or more innings in his past five starts, giving us the length we need to rack up points.
Value Arm
George Kirby SEA @ OAK ($6,600) — This play is not just about the matchup tonight. George Kirby is priced relatively cheap for the production provided over the past several outings. Outside of a 9.1 DK performance against Boston on 6/11, Kirby has posted 12.5 or more points over his last five, including 29.9 versus Baltimore in late May.
Kirby also scored 16.5 DK points against this very Oakland team earlier this season. At just $6,600 we will gladly take a repeat of that performance. The kicker is, that there is an upside to getting much more than that tonight. The A's are near the bottom of the league in nearly every statistical offensive category and quite frankly, their team is downright offensive. The right-hander gives us some nice strikeout upside, whiffing 41 batters across 43 innings. We've also got the ballpark factor working in our favor tonight. Roster Kirby with confidence this evening.
Wrapping it Up
There is not a lot to love as far as pitching goes. Carlos Rodon has been red hot but faces an even hotter Atlanta team. Tarik Skubal has struggled against good teams this year and faces the Red Sox and Shohei Ohtani will be ridiculously highly owned. We hope we have given you some solid plays to differentiate yourselves tonight. Good luck tonight fellow DFSers.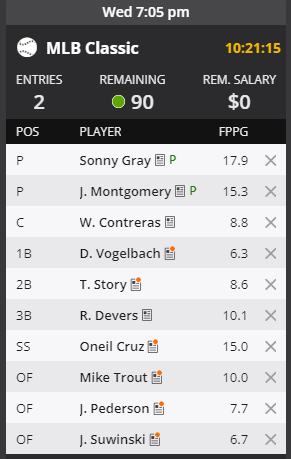 STAY IN TOUCH
Sign up for FantasyData's newsletter and get awesome content sent to your inbox.
We'll never share your email address and you can opt out at any time, we promise.
---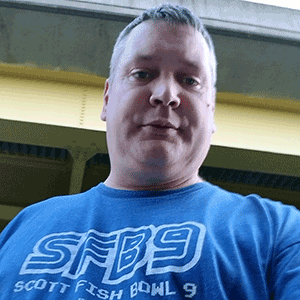 Jeff Smith has been playing fantasy sports (football and baseball) for nearly 20 years. Jeff is a member of the FSWA and a Senior Writer at DLF. Despite growing up in Buffalo Bills country, he is an avid Chicago Bears fan. It was Walter Payton that did it. When not writing or researching fantasy sports or playing DFS, Jeff enjoys spending time with his wife and their Bichon Poo, Daisy. He also likes video games, craft beer, and recently became the owner of his own business.