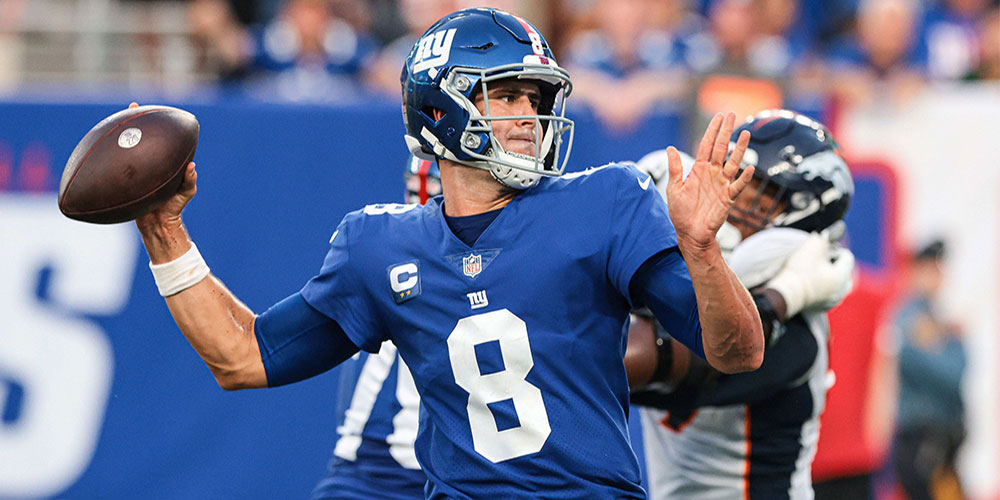 5 Bold NFL Predictions for Week 2
---
Welcome to another exciting week of the boldest predictions this side of the Mississippi! Last week, we hit the mark with two out of five predictions. Aaron Jones took the crown as the overall #1 RB for the week, while Saquon Barkley surprisingly landed as just an RB3 against the Cowboys. A 40% success rate for predictions this bold is, to put it mildly, impressive.
This week, we're back with five more predictions that are sure to leave you scratching your head in amazement, wondering how in the world they could come true. Rest assured, even though these predictions might seem like longshots, they are well within the realm of possibilities.
Daniel Jones Soars to New Heights
Daniel Jones had a rough outing last week, managing only 104 passing yards while tossing two interceptions in a disappointing 40-0 loss to the Cowboys. To make matters worse, he was sacked seven times. However, this week, he embarks on a journey to Arizona, a team that surrendered the most passing yards at home last season, averaging 280.1 yards per game. (Interestingly, the Cardinals gave up the third-fewest passing yards on the road.)
There's no doubt that Giants Head Coach Brian Daboll will have his team fired up after such an embarrassing prime-time loss. Expect an angry New York team to vent their frustrations on Arizona's defense, propelling Daniel Jones to a top-five QB performance for the week.
Tua Faces a Reality Check
Tua Tagovailoa led the league last week with 466 passing yards. He also threw three touchdowns in a dramatic win against the Chargers. His 10.4 yards per attempt were a full 1.2 yards more than the next-highest QB, Derek Carr. Tua was on fire! And so was Tyreek Hill, with 215 receiving yards and two touchdowns. This QB/WR combo has turned into one of the most fearsome duos in the league.
Enter Bill Belichick. No one can put a damper on a good time like he can. For 20 years, we never saw Tom Brady smile. That's because of Belichick. I think the Patriots will have an answer for the Dolphins offense this week. Even though they lost to Philadelphia in Week 1, they only gave up 250 total yards to the third-best offense in the league last year. New England ran 78 offensive plays last week, most in the league, but that's because they got down early. They averaged 59 plays a last season, as did Miami. I think this game will be much slower-paced paced and both teams will have a difficult time racking up yards, leading me to predict that Tua will be held to 200 or fewer passing yards in Week 2.
DAK + Zack = 6
What happens when you combine two of the NFL's best defenses with two quarterbacks who rank among the worst in interception percentage? You get interceptions—a lot of them! Dak Prescott had the highest interception rate in the league last year, and Zach Wilson wasn't far behind. The only scenario where this game doesn't feature six combined interceptions is if both teams opt to run the ball 60% of the time. By the way, for those who like to bet, taking the under in this game might be a wise choice.
Jamaal Williams: The Sequel
In 2022, Jamaal Williams led the league with a remarkable 17 rushing touchdowns. It seems the sequel is on the horizon. Against Tennessee, he received nearly 70% of the rushing attempts for the Saints, making it clear that he's the lead back while Alvin Kamara serves his suspension. Williams accounted for 100% of the short-yardage rush attempts last week. Against the Panthers, who possess a weaker defense than the Titans, he should see ample red-zone opportunities. I'm slotting Williams into my starting lineups this week and expecting him to score two touchdowns.
Sam LaPorta Shines
Sam LaPorta made quite an impression in his debut NFL game, catching all five of his targets in a primetime clash against the Chiefs. This week, Detroit faces Seattle at home in a game with the second-highest total of the week. The Seahawks struggled against tight ends last season, allowing the fourth-most fantasy points. This sets the stage for another favorable matchup for the rookie.
Considering that Seattle excels at containing wide receivers, it's likely that LaPorta will see an increase in targets this week and maybe even score his first touchdown. While LaPorta is currently ranked #12 in consensus rankings this week, I believe he will finish as a top-three tight end.
---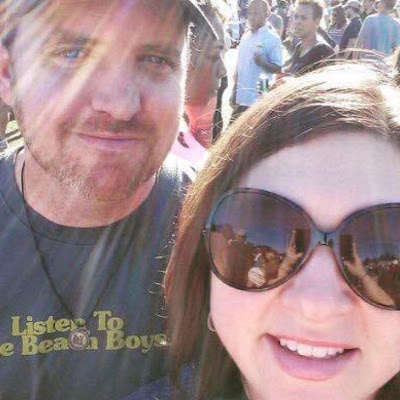 Doug Burrell finished 2022 as Fantasy Nerd's Most Accurate Expert in NFL Picks and Tallysight's #1 ranked expert Against the Spread Expert out of 200+ experts. He is a veteran, a runner and an avid fantasy sports enthusiast since 1999. You can reach him on Twitter @dougwburrell. Doug is a veteran, an avid runner, and works as a copywriter. He lives in North Carolina with his wife and three dogs.