NFL DFS Picks: Week 10
---
NFL DFS Picks: Week 10
Week 10 feels a lot more significant than Week 9, doesn't it? I mean, it's only one week later, but our base-10 system mandates that we add an extra digit to convey such information, making the number read twice as long. Tack on the fact that it ends in a smooth zero (the only week of its kind in the NFL regular season), and there's something that truly stands out about Week 10. But that's no more than a curious piece of information, and has nothing to do with football… right?
Well, not exactly. Let's take a look at the pricing of the top players across the key positions on DraftKings for the upcoming main slate:
QB: Kyler Murray -

$8000

RB: Christian McCaffrey -

$9000

WR: Davante Adams -

$9000
Interesting, isn't it? It's a trio of nice, round numbers. We attach arbitrary significance to 0's—while they do make for convenient thresholds, there's not anything actually different about jumping from 990 to 1000 followers vs. 1257 to 1267—though the former does feel much more satisfying. Humans also exhibit a leading number (also referred to as left side) bias when evaluating numbers, which is why pricing often ends in .99—to make a product appear cheaper—and, I'm told, men are so adamant about rounding their heights up to 6'0" on dating apps. (My nonexistent profile would struggle to discern between 6'3" and 6'4"; the weather is nice up here, I'll have you know.)
I say all of this not to tell you playing Aaron Rodgers at $7900 or Cooper Kupp at $6900 (I guess that number gets its own special association) is a must, but rather to suggest that you think about the way numeric biases influence the way you interpret player statistics, salaries, and the like. Each decision might not make a monumental difference, sure—however, if we perceive 10 targets to be much better than 9 and the jumps around thousands in player salary to matter more than they do, though, mistakes will add up over time. Accumulating edges in fantasy football is the name of the game—that's why you're reading my Week 10 NFL DFS Picks, obviously—so perhaps being just a bit more tuned in to the psychological angle is one that'll strengthen your game.
Fellow FantasyData expert Chris Mitchell and I co-host a podcast, Slate Breakers, going into further detail on each DFS main slate. Episodes will be embedded in these preview articles once live later in the week, and for even more content, make sure to follow me on Twitter.
Quarterback
I've already referenced the top QBs in Kyler Murray ($8000 on DraftKings) and Aaron Rodgers ($7900), who are both in great spots with clear alpha pairings (the two highest-priced WRs, in fact) if you want to build expensive stacks. The matchup isn't great for Russell Wilson ($7700) yet he's still in an appealing game environment, with an over/under of 55.5 being second on the slate by just half a point behind Bills-Cardinals; that makes Josh Allen ($7500) a strong option as well. Keep an eye on Deshaun Watson ($6900), too, but you know who winds up being significantly cheaper than the other guys in the key games? It's Jared Goff ($6500), who I stashed in season-long leagues knowing this game was coming after the bye. In other words, I'm going to lead the Goff train—he's viable for both cash and tournaments.
I'm interested in Baker Mayfield ($6000), though the Browns may have success running the ball in a way that limits their passing volume; Carson Wentz ($5900) isn't too hard to pair up with other Eagles; Tua Tagovailola ($5600) added some rushing production during his second start. There might be some upside with Derek Carr ($5400) or Jake Luton ($5400) again—stacking from the underdog side of Packers-Jaguars saves a ridiculous amount of salary while still allowing for Green Bay exposure through a bring back.
Favorite Plays: Josh Allen ($7500), Jared Goff ($6500), Tua Tagovailoa ($5600)
Running Back
If Christian McCaffrey ($9000) isn't able to play, you play Mike Davis ($4000) in cash and work him in as a free square for some tournament builds—that situation could go a long way in opening up this slate. Next up is Alvin Kamara ($8200), whose role takes a slight hit with Michael Thomas back in the fold. My thinking is that Aaron Jones ($7100) smashes if he gets a full workload, though since that isn't guaranteed to be the case, Jamaal Williams ($4000) functions as another punt RB. James Robinson ($6600) gets great usage on the other side of the contest and can be included in stacks, while stuck between those opponents, I'd love to bet on James Conner ($6900) after he flopped—time will tell if I can find a way to get there.
I'll never say no to Miles Sanders ($6400), and Chase Edmonds ($6300) getting 28 touches should keep you interested, even if his efficiency was lacking. Antonio Gibson ($5600) shouldn't be dropping in price up against a weak Lions run defense, while Leonard Fournette ($5500) is my preferred play out of the Bucs backfield in another friendly matchup. One of the backs in Seahawks-Rams, with the most likely options being Chris Carson ($6200) and Darrell Henderson ($5900), would make for a pivot off their passing games.
You'll have to monitor the statuses of their teammates before making any decisions on Duke Johnson ($5000) and Joshua Kelley ($4400), and part of me suspects we see a decent role for DeAndre Washington ($4100) in his debut with the Dolphins, though that's merely a hunch. Ultimately, if we can get Mike Davis for the stone minimum, playing anyone else down low is throwing darts for an off chance at leverage—though you could also do one of these guys in addition to Davis.
Favorite Plays: Alvin Kamara ($8200), Aaron Jones ($7100), Chase Edmonds ($6300), Antonio Gibson ($5600), Mike Davis ($4000)
Wide Receiver
We have a new season high in price for Davante Adams ($9000), the most any WR has cost since all the way back in Week 1—and, honestly, it's hard to argue with. It's worth keeping in mind that there are plenty of other players on this slate that can hit a ceiling game, so it's not as if you have to go to Adams, but it's a similar situation to Dalvin Cook last week in that you shouldn't be fading chalk just because. I'm ready to say that D.K. Metcalf ($7700) is a) matchup-proof and b) in a tier above Tyler Lockett ($6500), but keep following the ownership for where you can best distribute exposure. Stefon Diggs ($7500) is a great play, as is Keenan Allen ($7100), and Michael Thomas ($7400) could be sneaky here.
There really are a slew of viable ways to go even further down, with Cooper Kupp ($6900) better than Robert Woods ($6600) to me, while Terry McLaurin ($6800) is a target hound and D.J. Chark ($6200) still offers upside with a meaningful boost if Jaire Alexander sits out. Brandon Aiyuk ($5700) is my top pick from the 49ers, while the savings relative to their teammates create value in Christian Kirk ($5700), Brandin Cooks ($5600), Tee Higgins ($5500), John Brown ($5300), and D.J. Moore ($5100). Two other names to consider would be Jerry Jeudy ($5600) and Diontae Johnson ($5200)—you can see with Jeudy why I'm always trying to be ahead of breakouts, since this price is a bit more prohibitive (and ownership will also be on the way up).
Jalen Reagor ($4200) is too cheap given his potential, and if Allen Lazard ($4000) comes off IR, he's a good way to work off Adams and Aaron Jones. Any of the other Jags WRs could also be a punt to get there on volume, while elsewhere on the cheap, you might try Danny Amendola ($3900), David Moore ($3400), or Gabriel Davis ($3400). Perhaps even more interesting than that grouping is Josh Reynolds ($3500), and he'd be a way to differentiate your Rams stacks.
Favorite Plays: Davante Adams ($9000), Stefon Diggs ($7500), Christian Kirk ($5700), Brandin Cooks ($5600), Josh Reynolds ($3500)
Tight End
Another satisfying number phenomenon is repeated digits, which we see heading the salaries at TE (George Kittle, while out, is listed at $6600) and defense (Steelers; $4400). Darren Waller ($5900) becomes the clear #1 sans Kittle and Kelce, so after that, it's basically a slew of middling options that mostly blend together. I love that Evan Engram ($4500) has seen 29 targets over his past three games, and my gut says that Dallas Goedert ($4200) should be in consideration on the flipside of that matchup, too.
Hunter Henry ($4100) saw multiple end zone targets in Week 9, even if they weren't converted, and Austin Hooper's ($3900) role without Odell Beckham Jr. on the field hasn't been seen yet. The cheaper guys I'd throw in the player pool would be Logan Thomas ($3300), Gerald Everett ($3100), and Jordan Akins ($2900).
Favorite Plays: Darren Waller ($5900), Evan Engram ($4500), Austin Hooper ($3900)
Quick Links
STAY IN TOUCH
Sign up for FantasyData's newsletter and get awesome content sent to your inbox.
We'll never share your email address and you can opt out at any time, we promise.
---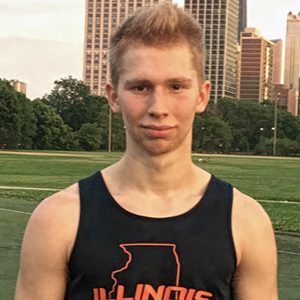 Peter Gofen started playing fantasy football at the age of seven and has amassed numerous meaningful and even more meaningful championships in the years since. His YouTube channel, PeterJaguars, has over 2.5 million total views, in the heyday of which he correctly predicted the entire 2017 NFL playoff bracket. Peter currently resides in California as a student at Stanford University, where he commentates Cardinal Sports for Stanford's campus radio station, KZSU 90.1 FM.