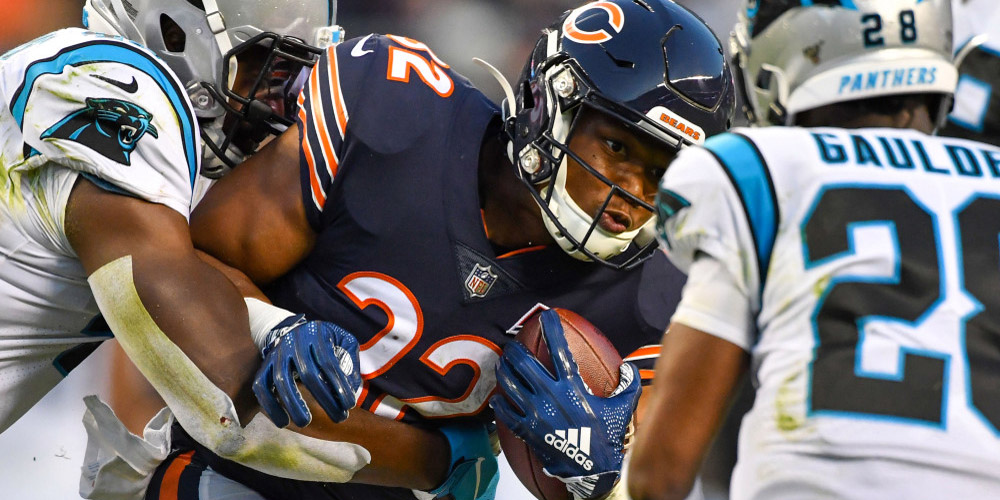 NFL DFS Picks: Week 6
---
NFL DFS Picks: Week 6
It's human nature to try to find positives out of even the worst circumstances, to find light in the dark, to say that each curse is a "blessing in disguise." And oftentimes that's a healthy approach. But before we make that search, or consider the peripheral ramifications of an event, I prefer to draw out the true aftermath of the event itself. Because, at the end of the day, some things just suck. Players, coaches, staff, stadium workers, commentators, production crew, fans—they're all people. Football, and the NFL, are what they are on account of the people involved. That's why, days later, I'm still heartbroken for Dak Prescott.
World Mental Health Day landed in between last week's article and this one; Dak opened up about his challenges experiencing anxiety and depression during the offseason in an interview back in September, and he arrived at the stadium for Sunday's game wearing a mask reading "Break the Stigma"—a call to speak more openly about mental health. Hours later, he wound up in the hospital undergoing surgery on his ankle, out for the season and still lacking the lucrative long-term contract he's earned on the field. To see that happen to such a great professional, and to consider everything he'll have to go through on the road ahead—months of intense rehab, the pain of having to watch rather than play, a hit to his longevity in a brutal sport—it's tough.
For as well as Prescott is equipped to make a return (2021 Comeback Player of the Year, anyone?), the injury will provide a new trial for him mentally and physically. So let's keep supporting the superstar QB, and remembering the message he wanted to send prior to competition—to be more open about mental health. I'm running out of space here, but if anyone ever needs someone to listen, a helping hand, whatever it may be—reach out, to me or anyone else. You're worth it; I've been there.
We'll cover the football-specific peripherals around the Cowboys offense sans Dak next week since it doesn't feel right just yet and Dallas plays on Monday night. For now, it's time for a dive into my Week 6 NFL DFS Picks on the main slate—there are 11 games scheduled as of now, and I'll be sure to update this article if the schedule evolves in the coming days.
As a reminder, I've created and will be hosting a new DFS podcast, Slate Breakers, with fellow FantasyData expert Chris Mitchell throughout the season. Episodes will be embedded in these preview articles upon release later in the week, but you can also follow me on Twitter for immediate notification when a show drops.
Quarterback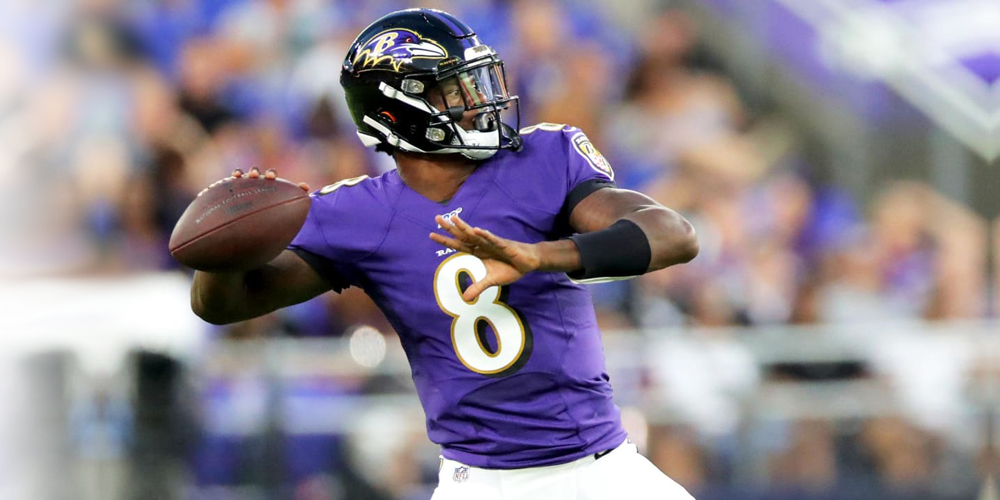 The Bills-Chiefs game was moved from Thursday to Monday, so we still lose those two top quarterbacks from the player pool. That makes Lamar Jackson ($7700 on DraftKings) stand out, albeit in a mediocre matchup with Philadelphia; I wound up off him by the end of last week due to the Ravens' team total dropping along with concerns about his knee, but when you have a guy who's averaging 9.2 fewer DraftKings pts/game than last season, it's time to explore the positive regression.
Three of the eleven matchups have over/unders at 54.0 or above, whereas the rest (excluding Texans-Titans) are all at 51.0 or below; the high-totaled games are Falcons-Vikings, Lions-Jaguars, and Packers-Buccaneers. I agree with Vegas about these spots being among the best of the week, and thus, many of the QBs have appeal. Matt Ryan ($6600) is somewhat reliant on the status of Julio Jones; Tom Brady ($6500) feels too cheap relative to Aaron Rodgers ($7500), and packed together sit Gardner Minshew ($6400) and Matthew Stafford ($6300). Lastly, there's Kirk Cousins ($6100), though he needs to throw 3-4 TDs to pay off—which might be ambitious, even against the Falcons. Of the options in the 6K range, I'm most excited about Stafford, but Deshaun Watson ($7000) also nests himself at a comfortable price.
Ryan Fitzpatrick ($5900) has been balling and gets a flustered Jets team, Ryan Tannehill ($5900) can still hit an efficiency day at times, and Joe Burrow ($5400) is as cheap as he's been all season. The previous paragraph is a lot more likely to offer a safe cash game QB as well as the best tournament upside, though.
Favorite Plays: Lamar Jackson ($7700), Deshaun Watson ($7000), Matthew Stafford ($6300)
Running Back
Assuming Dalvin Cook misses this game, the Packers have the 2nd-priced QB, the highest-priced RB in Aaron Jones ($7600), and the highest-priced WR. Is it just me, or does that feel a bit excessive? The other thing about Cook sitting is the presence of Alexander Mattison ($7200), who to me might have an even higher probability than Jones of being in the winning tournament lineup. It's not only Minnesota's opponent (Atlanta), that has been hemorrhaging points to opposing RBs in 2020, though—Derrick Henry ($7300) has to be salivating at the stiff arms he can throw at Houston. When a player's salary jumps from 5100 to 5700 to 6400 to 7K, as we have with Mike Davis ($7000), it's tempting to fade him. And, while it's much easier to do so now than the past few weeks, the target floor continues to make him a solid cash play.
If pressed, I'd take James Robinson ($6800) from the next tier of backs, but I'd rather take a jump further down; David Montgomery ($5800) has seen 14 targets since Tarik Cohen was placed on IR and should finally see a better ground day against the Panthers. The price spike makes me hesitate a moment on yet not ready to shy away from Antonio Gibson ($5500), and now—for my ultimate I never-expected-this-team-to-be-heavy-favorites RB—there's Myles Gaskin ($5400). Gaskin got red zone carries with Jordan Howard inactive last week, and when you add that to his consistent usage (double-digit carries each of the past three weeks, 4+ targets every game this season), he's actually far too cheap here.
One of the Bucs RBs could splash; good luck deciding between Ronald Jones ($6000) and Leonard Fournette ($5000). Same deal with Adrian Peterson ($4700) vs. D'Andre Swift ($4500). If you can stomach it, Frank Gore ($4000) is a starter again, but I'd rather punt with a higher-upside option like Jamaal Williams ($4000) or Duke Johnson ($4000) or really just not at all. Yeah, not at all sounds better.
Favorite Plays: Derrick Henry ($7300), Alexander Mattison ($7200), David Montgomery ($5800), Myles Gaskin ($5400), D'Andre Swift ($4500)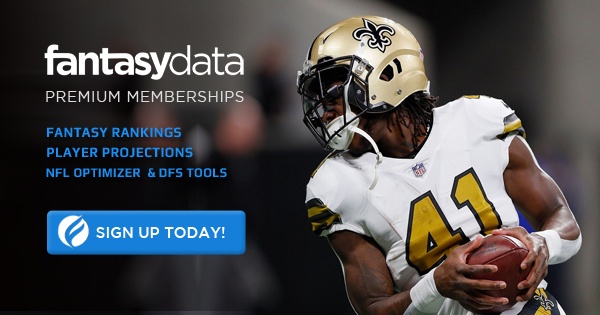 Wide Receiver
I'm thinking Davante Adams ($8000) is healthy coming out of a bye, but Carlton Davis is quietly one of the best corners in the league, and his presence should factor into your expectations for Adams. That makes Calvin Ridley ($7800) an obvious pivot; you can go to the flipside of that contest for Adam Thielen ($7300), too. The 13 targets/game that Allen Robinson ($7000) has seen with Nick Foles at the helm is a munchy metric, and I'd follow practice reports to decide between Chris Godwin ($6400) and Mike Evans ($6900). Note the bring back potential with so many of the top WRs in high-scoring games.
Kenny Golladay ($6200) had a salary ranging from 6600 to 7900 last season, with an average of $7250. The Lions have the second-highest implied team total on the slate. Don't overthink this one. I'm viewing a Week 5 dud as more a bad spot than something substantial for Terry McLaurin ($5700), and the days of seeing A.J. Brown ($5600) down here shouldn't last very long. I don't advise overly chasing past production, so don't go wild with these guys, but there's little reason not to get exposure to the upside of Darius Slayton ($5400), Laviska Shenault Jr. ($5200) and Chase Claypool ($5200), and Brandin Cooks ($5000). More interesting names, because I anticipate my builds to require cycling through lots of WRs in Week 6; Marvin Jones Jr. ($5100), Diontae Johnson ($4900), and Tee Higgins ($4700).
Your flier leverage play this week (speaking of leverage, how about Josh Jacobs putting up twice as many points as CEH in Week 5?) is Marquez Valdes-Scantling ($4600). Another player of that nature might be Chris Conley ($3600), who—in the same mold—only needs one play to pay off. It's too bad he isn't at minimum anymore, but Damiere Byrd ($3500) still frees up space; Olamide Zaccheaus ($3200) did run a route on 100% of Falcons dropbacks, providing elite value in points-per-untargeted-route leagues; Jeff Smith ($3000) did get targets (11 of them, in fact) and just didn't do anything. Tack on John Hightower's ($3000) 210 air yards and you can pick your favorite signal stat that may or may not lead to fantasy production.
Favorite Plays: Calvin Ridley ($7800), Kenny Golladay ($6200), A.J. Brown ($5600), Marquez Valdes-Scantling ($4600), Jeff Smith ($3000)
Tight End
Okay, I love Mike Gesicki ($5500), and he's basically just a glorified slot WR for the Dolphins—but are we really on a slate where there's only one TE priced above him? That happens to be Mark Andrews ($6500), who should see relatively high ownership given he's the only option to pay up for. Better days are ahead for Zach Ertz ($5000) whenever the Eagles have other downfield threats to take more attention, though that might not be the case yet, so T.J. Hockenson ($5300) is my preferred play up (nothing wrong with Jonnu or Tonyan, either), and down below, Eric Ebron ($4100). Ebron is cash viable.
Obligatory mention of Logan Thomas ($3300). I think Jordan Akins ($3300) offers some potential if he ever sees more time. Trey Burton ($3100) could get a handful of looks. And the floor is literally nothing, but Irv Smith Jr. ($2500) offers a glimpse of hope for those interested in working from the bottom.
Favorite Plays: Mark Andrews ($6500), T.J. Hockenson ($5300), Eric Ebron ($4100)
STAY IN TOUCH
Sign up for FantasyData's newsletter and get awesome content sent to your inbox.
We'll never share your email address and you can opt out at any time, we promise.
---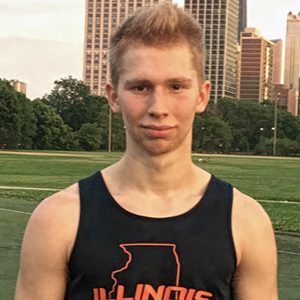 Peter Gofen started playing fantasy football at the age of seven and has amassed numerous meaningful and even more meaningful championships in the years since. His YouTube channel, PeterJaguars, has over 2.5 million total views, in the heyday of which he correctly predicted the entire 2017 NFL playoff bracket. Peter currently resides in California as a student at Stanford University, where he commentates Cardinal Sports for Stanford's campus radio station, KZSU 90.1 FM.