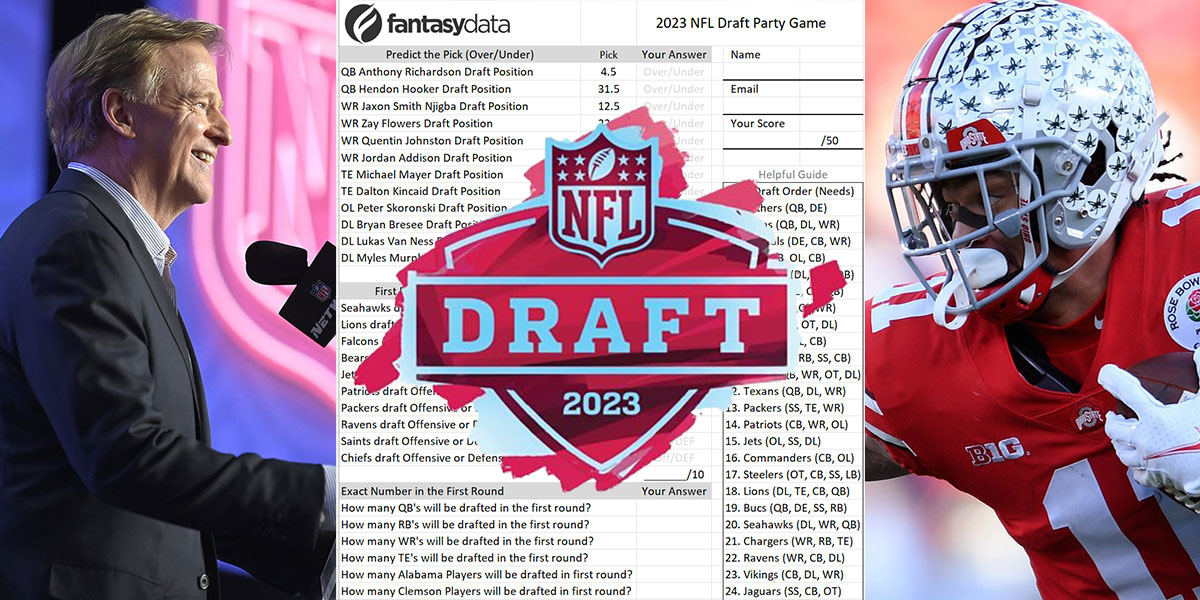 NFL Draft Party Game (PDF)
---
2023 NFL Draft Party Game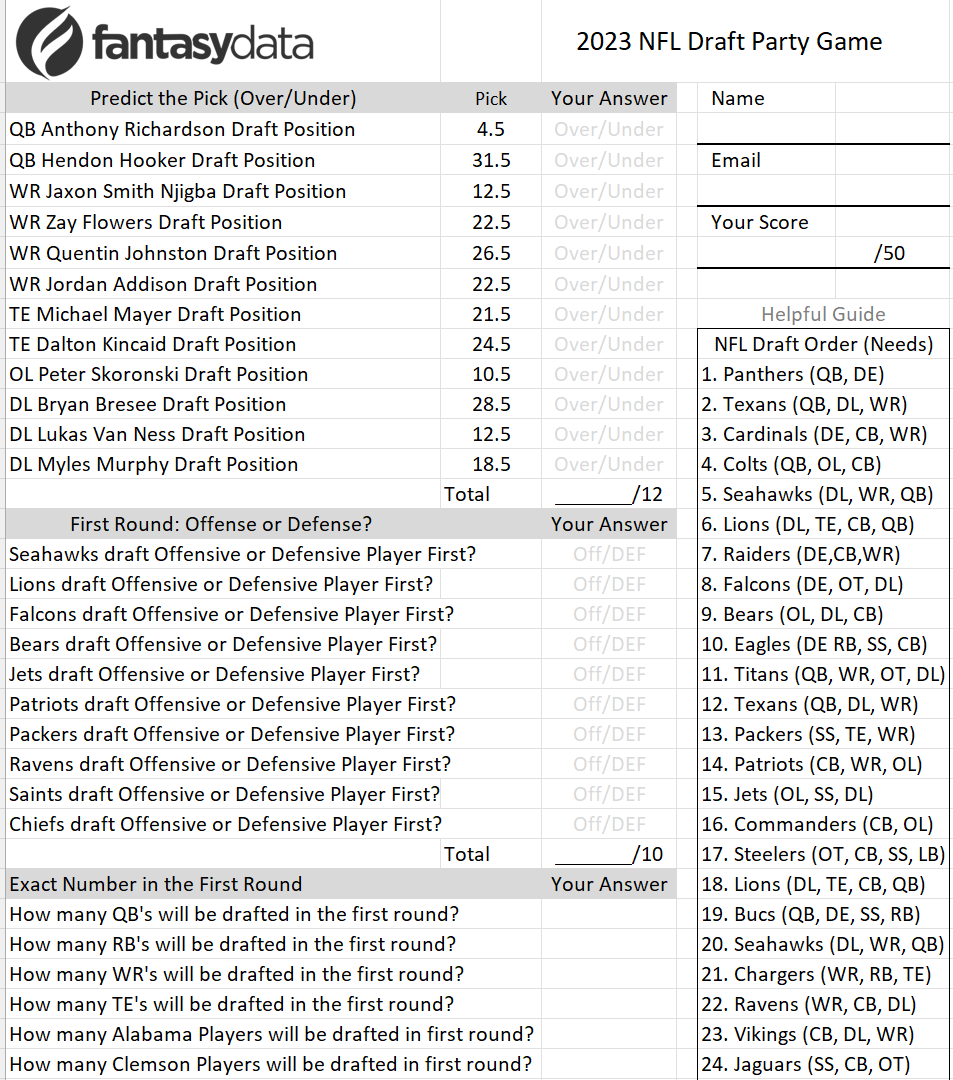 Unlike years past, there is a real mystery at the top of the draft board. We all know the Carolina Panthers have traded up for QB Bryce Young, leaving many to speculate the Houston Texans will draft C.J. Stroud. But rumors are Stroud has been falling down NFL team draft boards, and the Texans aren't in love with him. The uncertainty of what the Texans are going to do is causing a ripple effect generating many unique Mock Drafts.
FREE PDF NFL Draft Game
FantasyData has created a fun NFL Draft Party Game for the first round of the three-day event. The game is very straightforward, and even fans who aren't entirely up to date on this year's crop of rookies can play easily and have a good chance at winning. This game is to be played with Friends or Family as you watch the first round of the NFL Draft.
CLICK HERE: FREE PDF Draft Game
Other NFL Draft Articles You May Like
---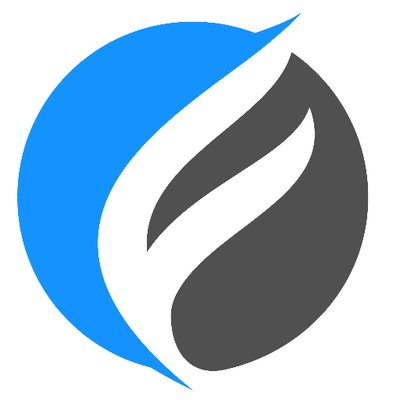 FantasyData was created by CEO Scott Gimpel out of necessity when a need for sports data feeds on a different project was met with a lack of market options and steep pricing for start-ups from incumbent competitors. Our first few years in operation were marked with slow organic growth by providing NFL feeds to various fantasy companies. Starting in 2013, FantasyData made a push into the global sports data market by launching new sports and more comprehensive coverage. Today, we provide general and fantasy-specific feeds for all major professional and college sports, golf, NASCAR and top domestic & international soccer leagues. Headquartered in Philadelphia PA, FantasyData is privately held and debt-free, servicing more than 150 clients globally from fantasy & gaming to mobile, web and broadcasting industries.