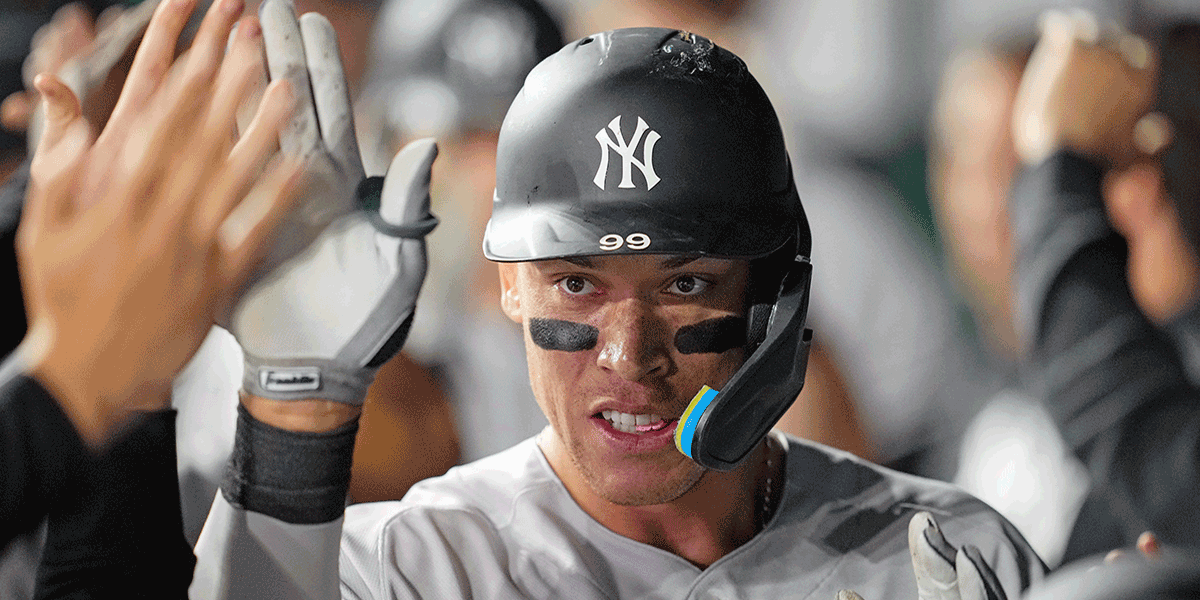 MLB Power Rankings For Week 11
---
MLB Power Rankings
Welcome to my Week 11 power rankings for the MLB. I'm looking at the rosters and injuries as they are right now. Therefore, let's get started since I know you just want to see where I slot in your favorite team! I know this is going to be another great season in the MLB. I will not be overly correcting what the expectations entering the season were unless the team has far surpassed or underwhelmed those expectations.
#30 (-1) Chicago Cubs: The Cubs are already looking towards the trade deadline after another abysmal past week+ games. David Ross' days are numbered and that bullpen has to be the worst in the MLB. Meanwhile, the Cubs have multiple key guys on the IL. Over their last 10 games, which involved a 9-game losing streak, they went 2-8. Ouch.
#29 (+1) Oakland Athletics: The Athletics started the year exciting and performing above expectations. Now? They are just counting the days until they can continue to piss off other owners in the MLB by selling anyone they can on their roster at the trade deadline. There's no clear plan for this club that has gone 3-7 in their last 10 games.
#28 (=) Cincinnati Reds: As with the two teams below them, the Reds are purely playing to raise their player's trade values in a couple of weeks. Drury is an All-Star player this year while Tyler Mahle has settled down nicely and just threw 9 innings, though didn't get the win or shutout. The Reds have gone 3-7 in their last 10 and you have to wonder if it's still just injuries affecting this woeful team.
#27 (-1) Washington Nationals: At least Captain Zimmerman got his number retired. The rest of this season can just go quickly for the Nationals and their fans, especially come trade deadline time when the likes of Josh Bell and Nelson Cruz are likely to be dealt. The Nats are only 2-8 in their last ten and will surely be in the bottom 5 of the standings for the rest of the season.
#26 (-1) Detroit Tigers: The Tigers just can't stay healthy or hit. The fact that Riley Greene, who has only played for a few games, has the 2nd-most WAR on this team is literally both laughable and depressing. Spencer Torkelson's bat isn't ready, nor were any arms but Skubal's. The TIgers are 3-7 in their last 10 and I don't see that improving anytime soon.
#25 (-2) Pittsburgh Pirates: The Pirates are still playing extremely hard for their manager and what fans they have. That's awesome to see, especially as more young guys get called up. Despite that, this team is still struggling and has only gone 2-8 in their last 10 games relying on Suwinski to hit 3 HRs in one game just to win a single game. That is not enough in the MLB.
#24 (+4) Kansas City Royals: The Royals will get a boost soon from Greinke returning, but that isn't enough to change their fortunes. The injuries and underperformance continue to plague this team. They are 5-5 in their last 10 which is surprising until you realize they played the A's. The Royals are on the right path, but this was a year too soon to push to compete.
#23 (-2) Seattle Mariners: Sign a potential ace in Robbie Ray, acquire some good hitters that have power, combine that with your talented young players and you have a playoff team most likely unless you're the Mariners. The Mariners continue to struggle having lost a 5-game series to the Angels in which Mike Trout punished them non-stop. They're 3-7 in their last 10 and are performing the complete opposite of what anyone expected. So much for breaking that playoff curse.
#22 (+2) Baltimore Orioles: The Orioles are actually playing competitive baseball for once. Adley is up and doing well while the pitching staff continues to impress. If this team wasn't in the AL East, I'd say they would be over .500 right now. Manager Hyde is building a solid team. Unfortunately, they are in the AL East and have gone an impressive 6-4 in their last 10 games only to end up falling deeper behind the leaders of the American League. Ouch.
#21 (-2) Texas Rangers: The Rangers are weird. They pitch great some nights but get little offense. They pitch horribly other nights but get loads of offense. Then, they can't string performances together as good teams can. It's clear that the Rangers will be selling come to the deadline unless they start to really improve. Going 5-5 in their last 10 games will only continue their mediocrity.
#20 (-2) Miami Marlins: The Marlins are similar to the Rangers in that they will get great offense one day, then go quiet for a week. Make no mistake though that if the team had some consistent offense, they would have one of the best teams thanks to their pitching. Sandy Alcantara is a CY Young candidate. The Marlins have gone 5-5 in their last 10 and will continue to flirt with playoff contention going strong for a week only to immensely the next week unless they add some bats next to star Jazz Chisholm.
#19 (+1) Colorado Rockies: Fresh off sweeping the Padres at home, the Rockies are living high. That ended a 10-game losing streak at home and has awakened the bats. Prior to that 3-game sweep, the team had gone just 2-7, ouch!. CJ Cron is a likely All-Star while Charlie Blackmon continues to rack up the hits. The Rockies are good, but they're nowhere near playoff-contention good.
#18 (+1) Chicago White Sox: Just when you think the White Sox are getting healthy, they lose third baseman Yoan Moncada and ace Closer Liam Hendricks to injuries. This team might actually be cursed. The White Sox beat up on Justin Verlander the other day to prove they can still hit well, but yet have only gone 5-5 in their last 10 games. An underperforming, injured team with old man Tony LaRussa at the helm might not be the best combination.
#17 (-1) Arizona Diamondbacks: The Diamondbacks took 2 of 3 from the 1st place Minnesota Twins proving they have what it takes to be playoff contenders. That is if they can be consistent. The hitting is improving but will need Ketel Marte and Daulton Varsho to return fast from their injuries while their pitching must continue to be performing far better than anyone expected. They went 5-5 these past 10 games and should be right near the Wild Card cut-off point throughout the season. This is a super young team, but you have to feel encouraged by the early returns from Alek Thomas, Varsho, Buddy Kennedy, Geraldo Perdomo, and plenty more to come soon.
#16 (-1) Philadelphia Phillies: The Phillies are 7-3 and continue to play great baseball since firing veteran manager Joe Girardi. The bullpen is still an issue but their starters are performing well. Bryce Harper is still unable to play in the outfield which is a huge issue, but at least he can provide constant offense. Although he has missed a few games due to injury issues lately. Regardless, this team is now competing for the playoffs and is a contender as they should've been all-season.
#15 (+2) Los Angeles Angels: Another team that fired their manager is performing well, how weird. The Angels just beat up the Mariners this past weekend while rising to 2nd place in the AL West. They've gone 5-5 in their last 10, but they're getting healthy despite losing Anthony Rendon for the year. Mike Trout is performing excellent, Taylor Ward is back, and Walsh is hitting as is Ohtani. If they can get another pitcher and another hitter in the coming weeks, watch out American League for this team!
#14 (-2) Boston Red Sox: The Red Sox took 2 of 3 from the Cardinals this past weekend yet they lost ground in the standings. Thus is the way right now chasing the Yankees in the standings. The Red Sox went 6-4 yet are 4th in their division and have featured a few big bullpen issues that give me a reason to be suspicious of this team. It's a good team, but the pitching must get situated if they hope to make the playoffs.
#13 (-4) Tampa Bay Rays: The Rays are barely ahead of the Red Sox in the AL East, but are still performing pretty well. They just got ace Shane Baz back while Wander Franco is back soon. They did go 3-7 over their last 10 games, but that involved some heartbreaking losses to the destroyers, I mean the Yankees. I am willing to forego that enough because they are winning games and performing well. They do need a catcher and late-inning reliever though.
#12 (+2) Cleveland Guardians: The Guardians are on all cylinders right now as they are hitting, pitching, and playing great defense. They have gone 8-2 in their last 10 games to push within a game of 1st place behind the Twins. They just took a series from the Dodgers and are proving you don't need a ton of nice things to play great baseball. This is a fun team to watch and root for.
#11 (+2) Milwaukee Brewers: The Brewers are tied for 1st place in the NL Central while waiting for their talented starting pitchers to come back from the IL. Yelich needs to get hot if this team has a chance to do anything in the playoffs. I know that sounds like I'm a broken record but it's true. They went 5-5 in their past 10 games and have to do well against the Cardinals this week to set the tone between these two playoff-hungry teams.
#10 (+1) Minnesota Twins: The Twins just lost 2 of 3 games against the Dbacks while struggling once more with their pitching and bullpen. Sure, Joe Ryan is a great starter. Sonny Gray will be too when they get back, but they need more pitching badly if they are to hold onto their 1st place lead in the AL Central. The Guardians are right behind them and the White Sox are too good to keep struggling. Going only 5-5 in their last 10 games will not be enough moving forward.
#9 (+1) San Francisco Giants: The Giants have gone an impressive 7-3 in their last 10 games while watching the Dodgers and Padres struggle and get injured. This is the Giants shot to now leapfrog both teams and set up a 3-way dog fight for 1st place. The Giants are starting to hit, thanks to rookie Luis Gonzalez, while Carlos Rodon and Logan Webb continue to be co-aces. This is a veteran team playing with nothing to lose.
#8 St. Louis Cardinals: Paul Goldschmidt is just destroying every pitcher that dares to throw a pitch in the strike zone. He's hopefully on his way to his first MVP award, one that's overdue. Arendao and rookie Brendan Donovan are helping prop up this offense that continues to impress while missing key contributors like Tyler O'Neil and Paul DeJong. Jack Flaherty is now back the rotation is near complete. This is a team getting healthy and performing at the right time and should improve on their last 10-game record of 6-4.
#7 (-2) San Diego Padres: The Padres just lost Manny Machado for what could be a considerable time after hurting his ankle Sunday. Combine that with the ongoing health issues from Manager Bob Melvin, Joe Musgrove on the Covid-IL, and Fernando Tatis' lingering delay and concern over his wrist have cost the Padres 1st place in the NL West. They are still a good team, but will badly need their star hitters to come back if they hope to stay in the playoff race. Going 5-5 and getting swept by the Rockies has to sting.
#6 (-2) Los Angeles Dodgers: The Dodgers have lost Buehler and now Mookie Betts to injuries that could be long-lasting. This is not good as the team surely wants to avoid the wild card round if they can. They are still stuck in a rut going 5-5 and losing their series against the Guardians recently. They'll have to rely on Cody Bellinger playing better and Clayton Kershaw continuing to be healthy and pitching well in order to keep pace in the NL West.
#5 (+2) Toronto Blue Jays: The Jays played great Sunday to snag a game over the powerhouse Yankees and prove they do have what it takes to compete with them. Gausman and Manoah continue to be a terrific duo, but they'll need more pitching if they want to recover from losing Ryu to elbow surgery. They went 5-5 these past 10 games and will have to do better in order to continue to push for the playoffs and 1st place.
#4 (+2) Atlanta Braves: The Braves won 14 in a row at one point proving to the MLB world that the Champs are back and ready to play. They have gone 8-2 in their last 10 games while getting amazing performances out of everyone on their team. Losing star 2nd baseman Ozzie Albies for the season sucks, but they have made up for injuries before like when they lost star Acuna last season.
#3 (=) Houston Astros: The Astros went 5-5 over their last 10 games to maintain their stronghold on the AL West and the 3rd best record in the MLB. They are getting hot as a team hitting, except for Alex Bregman. Bregman needs to get hot as the Astros will rely on him come September/October. At least the Astros aren't facing stiff competition in their division right now, but they have 9 games coming up soon against the Yankees and Mets. This will tell how good the team is really.
#2 (=) New York Yankees: The Yankees are just on fire having just lost their 9-game winning streak on Sunday. They are playing impressive baseball and even Joey Gallo is contributing. I know, how wild. Cole and Nestor are pitching like co-aces while Jameson Taillon is performing well. The team has little weakness right behind Aaron Judge's MVP-caliber year. Hopefully, they stay healthy and Manager Boone doesn't start messing with a good thing.

#1 (=) New York Mets: The Mets are still #1 in my opinion as they are playing amazing baseball despite losing so many injuries. Pete Alonso is the king of HRs in the NL. Starling Marte and Mark Canha are playing amazingly. The pitching is holding up well and there are rumors that Max Scherzer could be back in a week! If they get him back that soon, that's just not fair to the rest of the league. Just wait until they get deGrom back too!
---
Create Winning DFS Lineups!
Become a member at FantasyData and get access to the industry's best fantasy baseball subscription available!
---
STAY IN TOUCH
Sign up for FantasyData's newsletter and get awesome content sent to your inbox.
We'll never share your email address and you can opt out at any time, we promise.
---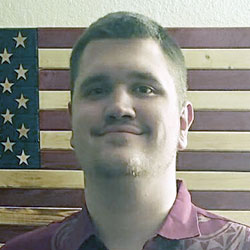 Jake is a native Phoenician and die hard fan of all the Arizona sports teams as well as the NFL and MLB. He is a Christian and a college student pursuing a dual degree in Sports Management and Sports Journalism. He is currently writing for DynastyNerds as well as a site expert at Fansided. He is obsessive about sports and stats. Jake's other hobbies include music, movies/TV, traveling and studying history. He is an avid Star Wars, Marvel, and DC fan (nerd). He wants you to know that the Jedi were the reason the Republic fell and that Dynasty>redraft. You can follow him on twitter @Darthdbacks or Discord @DarthDbacks. He is Open to doing any AMA's or podcast guest spots.