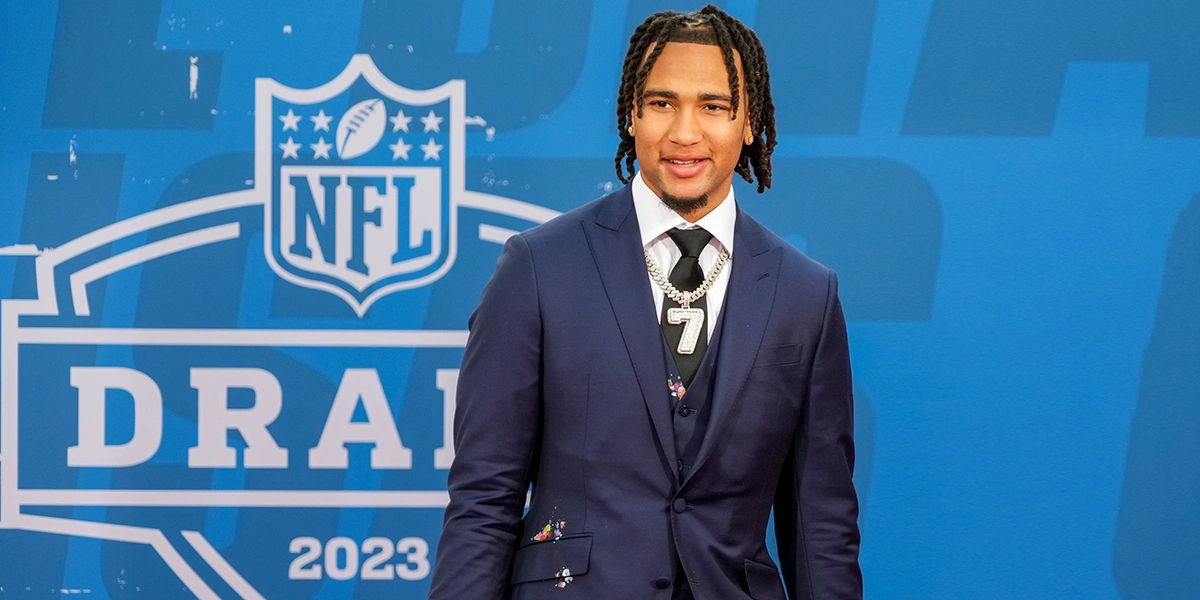 NFL Draft Round One Winners/Losers
---
Who Won or Lost the First Round of the 2023 NFL Draft?
Winner: Arizona Cardinals
The Cardinals and their new GM Monti Ossenfort worked the phones during the draft and made some true "Draft Day" movie-inspired trades. After the Texans took Stroud at number two, the Cardinals managed to coax Houston into moving up from 12 to three and give the price Arizona wanted. Arizona traded the number three overall pick and the pick 105 to the Texans for a coup of picks. Houston gave up the 12th and 33rd picks of this draft plus their own 2024 first-round and third-round picks. Even after this draft, Houston isn't about to be some big team. They are still quite likely to be a bottom-ten if not bottom-five team. The Cardinals swindled them. Yet, Arizona wasn't done. They traded up from 12 to 6 with the Lions moving back. In order to do so, they gave up the 12th, 34th, and 168th picks for the 6th and pick number 81. With that selection, the team nabbed star offensive tackle Parris Johnson Jr. That was an amazing snag as the Cardinals are finally investing in the trenches and protecting Kyler Murray. Way to go Arizona. Plus, they still have the 33rd overall, second selection in the Second Round, and three picks in the Third Round.
Loser: Will Levis
Will Levis was hyped up to be the third or fourth quarterback selected in the draft and easily go by pick ten, or at worst, the twentieth pick. He was at the draft in full suit and all with his family and girlfriend. Instead, he sat on the couch and looked at his phone waiting for it to ring all night, only for it not to ever ring. He fell completely out of the First Round. It's always a tough sight to see when that happens but Levis seems to have a high mental ability and a good head on him. Hopefully, this just motivates him and he goes off the board early on Day Two.
According to ESPN Analytics, there was a 92% chance that Will Levis was going to be picked in the top 10. pic.twitter.com/DGUE6xG6EG

— SportsCenter (@SportsCenter) April 28, 2023
Winner: Philadelphia Eagles
Howie Roseman continues to pull off miracles. It's unfair how he does it. How does the NFL continue to let the Eagles pull off highway robbery on them? Not only they did get the consensus number one talent in the draft in Jalen Carter, but they got him at 9th overall! They moved up from tenth and all it cost them was a 2024 fourth-round pick. That's just unfair as Carter, despite his off-field issues, enters the perfect clubhouse that will get him to work hard and be the best player he can be. They weren't done as they still had the 30th overall pick. There, they snagged another elite Georgia defender in Nolan Smith. Smith is a carbon copy of Haason Reddick. Now, the Eagles' defensive line is just absurd. It has Fletcher Cox, Jordan Davis, Brandon Graham, Reddick, Smith, Carter, and Josh Sweat. I feel bad for any offensive line that has to block those beasts.
Loser: Christian Gonzalez
Gonzalez was seen as the CB1 or 2 entering the draft and was widely believed to be a lock for a top-ten pick. Yet, he had to wait until two cornerbacks were drafted and the 17th overall pick. The Patriots ended his wait and certainly got a draft steal. New England has to be ecstatic but Gonzo is certainly upset over losing millions of dollars by falling down the draft board. Regardless, he's still a First-Round pick and is set up for a great career.
Winner: Houston Texans
The Texans and GM Nick Caserio must've watched the movie "Draft Day" with Monti and the Cardinals because they pulled off history. Not since 2000 has any team had back-to-back number two and three picks. Yet, the Texans managed to pull it off. They traded at a high price, but they got the consensus best edge rusher in the draft, Will Anderson Jr., and the second-best quarterback, CJ Stroud, to give the team two franchise cornerstones. Houston pulled off a miracle that only happens in Madden. Coach Demeco Ryans got his Nick Bosa pass-rusher and Brock Purdy quarterback. The Texans are set up well for their future.
Loser: Jaxson Smith-Njigba
I'm not sure that Jaxson lost because of his going to the Seahawks, but it's certainly not the impact spot everyone expected him to go to or had hoped he'd end up at for fantasy reasons. He's entering his career as the clear WR3 in a low-passing NFL offense. JSN's fantasy stock is far down from where it could've been had he gone in the early 10s like the industry believed he would. Still, he's a great talent and will perform well no matter where he plays. The lost money and lack of ideal playing time or future touches have to sting. It certainly stings dynasty and redraft fantasy players who had hoped he'd go to a team and become the next Garrett Wilson or Chris Olave.
Winner: Jahmyr Gibbs
Gibbs went exceedingly higher than anyone in the NFL Draft industry expected. Widely regarded as the RB2 and a late-First-Round pick at best, Gibbs went 12th overall to the Lions. That's a massive sticking point as the Lions declared him to be the 12th best player on the board and gave him the right to a rush-heavy offense and be their focal point. He's going to a perfect offensive scheme for him where he's going to be used a ton and not be forced into three-down work with David Montgomery there. Detroit might've reached, but Gibbs just wound up in an ideal situation, garnered a ton of money more than expected, and reminded the NFL that running backs DO matter.
Loser: New York Jets
The Jets are gonna Jets. After acquiring Aaron Rodgers and moving back from the 13th pick to the 15th pick, it was shaping to be a great move as the Jets were still going to get their offensive tackle. All they had to do was see the Patriots not take Broderick Jones. Instead, they traded that pick to the Steelers who promptly sniped the Jets and took the tackle. Now, that left the Jets scrambling as their pick was just taken and there are no other offensive tackles worth the 15th overall pick. They wound up taking Will McDonald IV. He's a fine player, but it was a clear reach at the edge rush position. They could've gotten McDonald much later. Like always, the Jets are gonna Jets.
Round One is complete! We're onto Rounds Two and Three Friday evening. Hopefully, your favorite team makes some impact moves! May the Force be with You this draft season...
---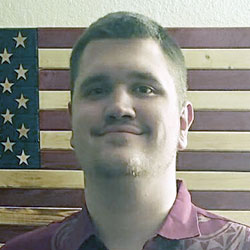 Jake is a native Phoenician and die hard fan of all the Arizona sports teams as well as the NFL and MLB. He is a Christian and a college student pursuing a dual degree in Sports Management and Sports Journalism. He is currently writing for DynastyNerds as well as a site expert at Fansided. He is obsessive about sports and stats. Jake's other hobbies include music, movies/TV, traveling and studying history. He is an avid Star Wars, Marvel, and DC fan (nerd). He wants you to know that the Jedi were the reason the Republic fell and that Dynasty>redraft. You can follow him on twitter @Darthdbacks or Discord @DarthDbacks. He is Open to doing any AMA's or podcast guest spots.