NFL First Round Trade Grades
---
2023 NFL First-Round Trade Grades
Some NFL General Managers were agressive, moving up the draft board to get playes they wanted, others traded back to stock up on picks or stayed calm and cool and had players fall to them. Lets look at some of the best and worst trades made in the first round of the 2023 NFL Draft.
Cardinals and Texans pull off Stunner
Cardinals acquire Round 1, No.12, Round 2, No. 33, Texans' Round 1 and 3 picks of the 2024 Draft
Texans acquire Round 1, No. 3, Round 4, No. 105
The Cardinals got a coup of picks from Houston which allows them to not only continue to build this year but gets them a lottery ticket for a blue-chip prospect in the loaded 2024 draft. Arizona knows Houston won't be a much-improved team this year and gets a likely top-five or at least top-ten pick for the trouble of moving down nine spots, but really only three spots after their trade below. Cardinals Grade: A+
Houston got the privilege of being able to select Will Anderson Jr. who is an elite pass-rushing prospect. He can serve the Nick Bosa role in Head Coach Demeco Ryans' system and become an All-Pro player eventually. The Texans got their defensive cornerstone player to build around who is also the best defender they've had since the prime days of JJ Watt. It was a costly price to pay but Houston wanted him bad. That's the price you pay for the ability to make two top-three draft picks back to back. Texans Grade: A-
Detroit trades back six spots for the Cardinals to move up
Lions acquire Round 1, No.12, Round 2, No.34, Round 5, No.168
Cardinals acquire Round 1, No. 6, Round 3, No.81
The Lions felt comfortable moving back six spots for Jahmyr Gibbs and acquired the 34th overall pick and a depth pick in Round Five. That's a good trade, but it felt a tad light because they still had to give up a Third-Round draft pick. Plus, Jalen Carter and other elite cornerbacks were still on the board which would've made way more sense for Detroit than a running back. Alas, at least Gibbs has elite potential, but it still felt a tad bit like a reach, and was shocking to see Detroit move down to 12. Lions Grade: B
Arizona got the best offensive tackle in the draft as they finally committed to building up their offensive line and protecting Kyler Murray. This was a spectacular pick as the Cardinals established a new identity and culture with a hard-working and extremely intelligent young man who couldn't wait to be drafted by the Cardinals. Plus, they still have the 33rd overall pick and acquired another Third-Round pick for their trouble of moving up six spots. It was a masterclass of trade negotiating by GM Monti Ossenfort. Cardinals Grade: A+
The Eagles steal another draft as the Bears graciously move back one spot for free
Eagles acquire Round 1, No. 9
Bears acquire Round 1, No. 10, 2024 Round 4 pick
I'm not sure what the Eagles said or did to get the Bears to casually move back one spot for a depth pick in the 2024 draft. Like, Jalen Carter is still the number one overall talent and the Bears could've asked for more. I suppose Chicago wanted a pick more than just sticking to their guns and selecting a guy they knew the Eagles didn't want. It was an odd move by the Bears, but the Eagles certainly won't complain. The Bears still got their right tackle in Darnell Wright and nabbed a late-round four pick in 2024. Eagles Grade: A+, Bears Grade: C
The Steelers swing up and snipe the Jets in a stone-cold stunner that was helped out by the Patriots
Steelers acquire Round 1, No. 14
Patriots acquire Round 1, No. 17, Round 4, No. 120
The Steelers knew the Jets were taking the last top tackle in the draft in Broderick Jones. Pittsburgh also knew they desperately needed a tackle and must protect Kenny Pickett in order to help him develop as a quarterback. They managed to convince the Patriots to move down three spots and gain a fourth-round pick for their trouble. That was a very cheap cost considering last year, that three-spot gap cost the multiple teams a first-round pick. Regardless, the Steelers stole Jones away from the Jets and got a new franchise left tackle. The Patriots got a terrific cornerback in Christian Gonzalez who shouldn't have been available still and a decent Round Four pick. It was a great deal for both sides, but especially for the Steelers who weakened an opponent and got immensely stronger in a crucial position of need. Steelers Grade: A, Patriots Grade: B
The Giants snag the cornerback they want while the Jaguars get more depth
Giants acquire Round 1, No. 24
Jaguars acquire Round 1, No. 25, Round 5, No. 160, Round 7, No. 240
The Giants saw the run on wide receivers and knew they weren't getting the wideout they badly needed and wanted, at least not in the first round. So, they do the smart thing and trade up one spot to ensure they can take the cornerback of their choice and prevent any other teams from moving up. The Giants got a talented cornerback in Deonte Banks who certainly has the chops to be the tough, strong, fast, and physical pass-coverage cornerback they sorely needed last year. It cost them fifth and seventh-round picks, but those picks aren't nearly as important as a first-round pick. Still, this pick cost more than the Steelers had to pay to move up from 17 to 14. That was surprising and the Jaguars get more cheap depth to fill out their contending roster and keep them under the salary cap. Giants Grade: B+, Jaguars Grade: A-
The Bills stun the Cowboys by jumping ahead of them as the Jaguars continue their march down the draft board
Bills acquire Round 1, No. 25
Jaguars acquire Round 1, No. 27, Round 4, 130
The Bills knew they badly needed another talented playmaker on offense to take some of the workload off of Stefon Diggs and help out Josh Allen with another elite target. After all the wide receivers went off the board in four straight picks, the Bills knew they had to jump ahead of the Cowboys who really wanted Dalton Kincaid. They accomplished that and snagged the best tight end of the draft in Dalton Kincaid. He has Travis Kelce-upside and will immediately be a valuable and versatile weapon for Josh Allen. The Jaguars continued to acquire more depth and move back only two spots. They still got their right tackle of the future in Anton Harrison and got even more draft picks to further build out their roster. This was a great trade for both sides that saw great value for both teams. Bills Grade: A, Jaguars Grade: A+
Round One is complete! We're onto Rounds Two and Three Friday evening. Hopefully, your favorite team makes some impact moves! May the Force be with You this draft season...
---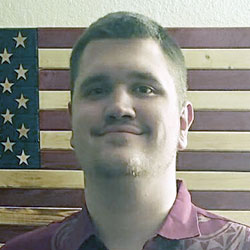 Jake is a native Phoenician and die hard fan of all the Arizona sports teams as well as the NFL and MLB. He is a Christian and a college student pursuing a dual degree in Sports Management and Sports Journalism. He is currently writing for DynastyNerds as well as a site expert at Fansided. He is obsessive about sports and stats. Jake's other hobbies include music, movies/TV, traveling and studying history. He is an avid Star Wars, Marvel, and DC fan (nerd). He wants you to know that the Jedi were the reason the Republic fell and that Dynasty>redraft. You can follow him on twitter @Darthdbacks or Discord @DarthDbacks. He is Open to doing any AMA's or podcast guest spots.