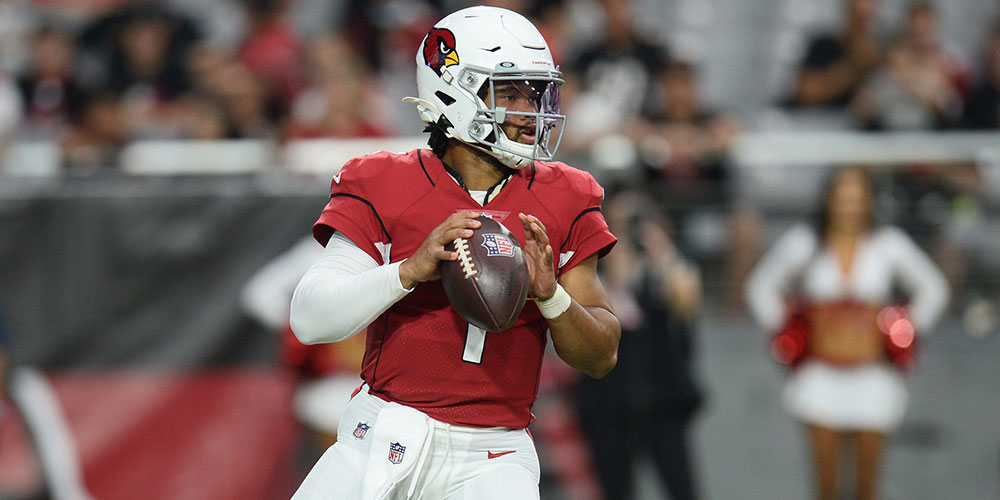 NFL Pick 'Em Week 3
---
NFL Pick 'Em Week 3
What goes up must come down. After a fantastic Week 1 that resulted in an 11-4-1 ATS record, things came crashing to a halt last week. Things were ok through the first wave of games by I collapsed in the afternoon games to the tune of a 5-10 week. It was so bad I even forgot to cap a game.
The lesson here is don't bet to bet, and never try to play catch up. The best strategy is to pick just a few games you feel strongest about. And that's what we'll try in Week 3.
2021 ATS record: 16-14-1
Washington at Buffalo (-7)
This game opened with the Bulls favored by eight and has dropped a point as a lot of sharp action has jumped on Washington. Combined, these teams are 1-3 against the spread so far and the under has hit in three of four combined games. QB Josh Allen has been slightly underwhelming so far and the Football Team is down to their second quarterback. These teams have solid defenses, yet the over/under is still hovering at 45.5.
My Prediction: Buffalo 24 Washington 20
My Pick: Football Team +7
Chicago at Cleveland (-6.5)
The biggest enticement of this game is the first career start for Justin Fields. As exciting as that is going to be for fantasy football and Chicago Bears fans, it's not a good thing from a betting perspective. Rookie quarterbacks making their first career start typically struggle to cover the number and are 0-4 so far in 2021. Fields has already gotten playing time of course, but with mixed results. However, the Browns are also pretty beat up and don't have the kind of offense that leads to a lot of blowout wins. I'd stay away from this game but for our purposes, I'm going with the Bears hoping to see Fields have a huge performance.
My Prediction: Cleveland 23 Chicago 20
My Pick: Bears +6.5
Baltimore at Detroit (+8)
According to ESPN, Baltimore has a nifty 21-9-3 ATS record in road games since 2017, which is easily the best mark in the league. Conversely, the Lions have exceeded expectations so far, hanging around in both of their losses where they were big underdogs. QB Jared Goff has looked quite credible under center so far, while Baltimore's Lamar Jackson sat out Thursday's practice with an illness. Perhaps that setting things up for another back door cover for the Lions, but betting on bad teams isn't a strategy that I would recommend too much.
My Prediction: Baltimore 30 Detroit 24
My Pick: Lions +8
Arizona at Jacksonville (+7.5)
I generally like taking home dogs but I'm having a hard time finding a reason to justify taking Jacksonville. The Jaguars are 0-2 straight up and ATS and just don't have the personnel to hang with a team that is playing as well as the Cardinals. Further, Jacksonville historically is terrible against the spread versus NFC opponents. That half-point could come into play here, but I have a slight lean on taking the favorites.
My Prediction: Arizona 28 Jacksonville 17
My Pick: Cardinals -7.5
Los Angeles Chargers at Kansas City (-6.5)
Kansas City has had a difficult time covering numbers since last season, which included a 38-21 loss to the Chargers in the 2020 regular-season finale. Granted, the Cheifs had nothing to play for in that contest, but LA has outright won in two of their last three trips to Arrowhead.
My Prediction: Kansas City 34 Los Angeles 28
My Pick: Chargers +6.5
New Orleans at New England (-2.5)
New England's offense has been very toned down so far, which isn't unexpected. Meanwhile, the Saints followed up on an easy home win with an awful performance last week. Sean Payton has a solid history of rebounding off of losses, so I don't have a strong inclination to make a big play on this one. Still, Belichick will have his defense ready to force turnovers and shut down the Saints' passing game, so my lean is on the home team and under.
My Prediction: New England 20 New Orleans 16
My Pick: Patriots -2.5, UNDER 43
Atlanta at New York Giants (-2.5)
I can certainly understand not wanting to bet on Daniel Jones, but this line doesn't make a lot s sense to me. By being favored by fewer than 3 points at home, Vegas is essentially telling us that the 0-2 Falcons are the better team. I think New York's pass rush is going to be problematic for New York's offensive line, while Atlanta's offense has been inconsistent so far. Plus New York is the healthier team playing at home with an extra two days to prepare.
My Prediction: New York 24 Atlanta 20
My Pick: Giants -2.5
Cincinnati at Pittsburgh (-3)
Ben Roethlisberger has been a big disappointment and is currently ailing from a chest injury. The Steelers also could be without No. 1 wideout Diontate Johnson, who was hurt on the final meaningless play of last week's home loss. These two AFC North rivals have alternated spread wins in each of the past six matchups, with the Steelers being due if you follow that pattern. I think that Pittsburgh is the better team and Vegas is implying that Cincinnati is comparable. I would hold off making a play on this one until I saw the status of Big Ben and Diontae Johnson, but my early lean is on the home favorites.
My Prediction: Pittsburgh 24 Cincinnati 23
My Pick: Steelers -3
Indianapolis at Tennessee (-4.5)
Carson Wentz is questionable with ankle injuries, and that's making mean lean on the Titans. If Indianapolis trots out Jacob Eason and/or Brett Hundley, I might even throw a couple of units on the home team. I would definitely look at the under if Wentz is ruled out.
My Prediction: Tennessee 27 Indianapolis 17
My Pick: Titans -4.5, UNDER 43.5
New York Jets at Denver (-10)
After two games, nobody in their right mind would want to place any money on the Jets. QB Zach Wilson has looked out of his elements and traveling to altitude in Denver to face a formidable Broncos' defense is about as bad as spot as you can get. Plus, Denver the undefeated Broncos are also 2-0 ATS, while New York is winless. Wilson did bring his squad back in the second half of Week 1 but that's about the best expectation Jets' backers can have here- hoping for a back door cover.
My Prediction: Denver 27 New York 13
My Pick: Broncos -10
Miami at Las Vegas (-4)
A lot of sharp money seems to be on the Dolphins. Even after it was announced that QB Tua Tagovailoa would miss this game, the line never dipped like you would normally expect when a starting quarterback is ruled out. Jacoby Brisset is a credible signal-caller in his own right and I think the Dolphins have a solid chance of cooling off a red-hot Las Vegas team and winning their second straight game in Allegiant Stadium.
My Prediction: Las Vegas 26 Miami 24
My Pick: Dolphins +4
Tampa Bay at Los Angeles Rams (+1.5)
The showcase game of Week 3, the defending Super Bowl champs walk into SoFi Stadium as publically-backed favorites. While Tampa certainly has the firepower to win this game, Tampa's secondary has not played well and is ripe to be exploited. The Bucs also have trouble running the ball, and Sean McVay not only can scheme well but boasts a 10-5-1 ATS record in September games.
My Prediction: Los Angeles 27 Tampa Bay 24
My Pick: Rams +1.5, UNDER 55.5
Seattle at Minnesota (+2.5)
Football fans who love offense should enjoy this game, which is tied with the Bucs/Rams tilt for the highest total on the Week 3 slate. Seattle typically fares well in these close contests, but the Seahawks are 1-6 against the spread in their last seven road games. With both of these teams having strong offenses and stop units that tend to give up chunks of yards, it's easy to see why people are eyeing that OVER 55.5, but I'm leaning the other way here.
My Prediction: Seattle 31 Minnesota 29
My Pick: Vikings +2.5, UNDER 55.5
Green Bay at San Francisco (-3.5)
The 49ers and Panthers were the only teams in the NFL to fail to cover as home favorites in 2020. The 2021 49ers have looked quite strong so far but Aaron Rodgers and the Packers typically are tough outs in September. Last year, the Packers ended a three-game ATS losing streak to San Francisco and this is the third consecutive time that these two NFC rivals will square off at Levi's Stadium. I don't have a great feeling either way in this one, but will lean with the better quarterback.
My Prediction: San Francisco 28 Green Bay 27
My Pick: Packers +3.5
Philadelphia at Dallas (-3.5)
A great primetime matchup with one of the highest totals of the week. I think the Eagles will show up and make this a back and forth game, but I have to give the edge to the Cowboys at home.
My Prediction: Dallas 24 Philadelphia 23
My Pick: Eagles +3.5
Thursday Pick: Carolina -8, UNDER 43 ✅✅
STAY IN TOUCH
Sign up for FantasyData's newsletter and get awesome content sent to your inbox.
We'll never share your email address and you can opt out at any time, we promise.
---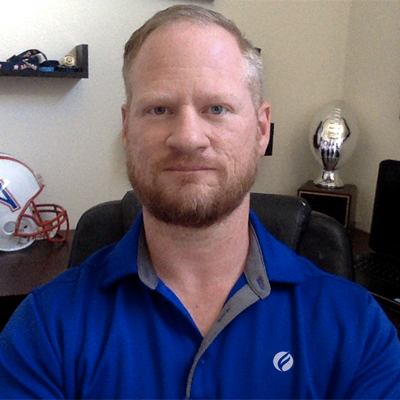 Jody is a member of both the Pro Football Writer's of America (PFWA) and Fantasy Sports Writer's Association (FSWA) and has been covering the NFL and fantasy football for over a decade. Jody won FantasyPro's Most Accurate Expert contest and also garnered the FSTA's accuracy award in 2012. A Houston native, Jody has covered the Texans locally since 2016 for both digital and radio audiences. Past writing stops include CBS Sportsline, Gridiron Experts, Pro Football Focus, Fanball, FantasyPro's. Jody is also a frequent guest on SiriusXM and Houston radio and his work regularly appears in print on newsstands each summer.