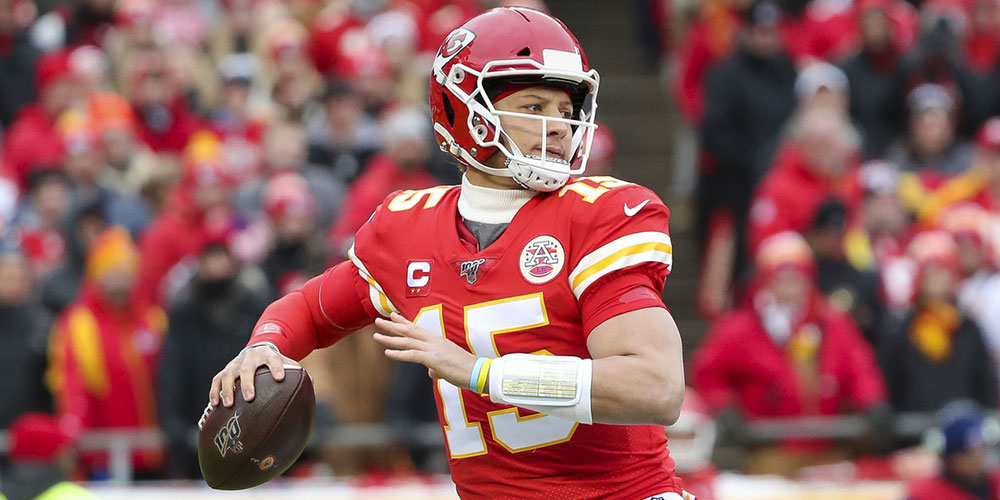 NFL Pick 'Em Week 2
---
NFL Pick 'Em Week 2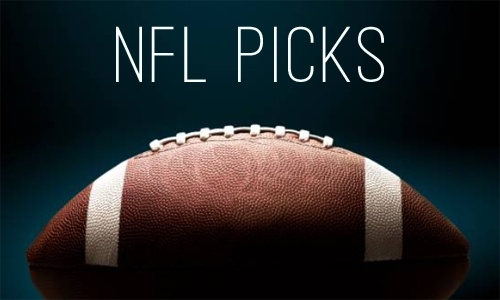 The opening week of the NFL season was profitable. My picks went 11-4-1 against the spread last week. I made a couple of key late-week changes in my initial analysis, thanks in large parts to access to FantasyData's Advanced Metrics, which I use throughout my week in writing and analysis.
Week 2's schedule looks a little tougher, but I'm hoping to come away with another winning week.
2021 ATS Record: 11-4-1
New Orleans Saints at Carolina Panthers (+3.5)
New Orleans getting points at home was one of my favorite plays last week and the Saints put that game away early. Overall, underdogs covered 12-of-16 games in Week 1. New Orleans has a dubious history of getting out of the gate slow, at least against the spread. Carolina had Week 1 locked away before taking it easy in the second half. I generally like when I got get points for the home team, especially when it's a decent roster and division rivalry.
My Prediction: Carolina 23 New Orleans 20
My Pick: Panthers +3.5
Cincinnati Bengals at Chicago Bears (-2.5)
The Andy Dalton revenge game nobody wants to watch. The Bengals looked pretty good last week, beating a solid Minnesota squad in overtime. Meanwhile, Dalton and the Bears got worked by the Rams. It seems like only a matter of time before Dalton is benched and Justin Fields takes over under center but I'm betting that permanent switch won't happen this week. Although there is a lot of sharp money on Cincinnati, the Bears were a playoff squad a year ago and it feels like a better team than the Bengals. The suspicious line is saying that Vegas thinks the Bengals are better. I'm not so sure.
My Prediction: Chicago 24 Cincinnati 20
My Pick: Bears -2.5
Houston Texans at Cleveland Brown (-12.5)
Cleveland comes off of an emotional road loss against the two-time AFC champions, while the Texans got an easy victory in a game where they were inexplicably home dogs to a 1-15 team. I don't think Houston's defense will be able to force so many turnovers against the Browns, nor will they be able to stop Cleveland's ground game. At nearly 13 points, this number seems high enough to warrant some consideration on the underdogs but feels like a potential trap. Not a game I would want to bet but will lean with the favorites here.
My Prediction: Cleveland 27 Houston 14
My Pick: Browns -12.5
Los Angeles Rams at Indianapolis Colts (+3.5)
Everyone saw the Rams decimate the Bears last week so this seems like a classic letdown situation. However, the Colts dropped their home opener and are in danger of starting the Carson Wentz Era 0-2 at home. While we're talking about Lucas Oil Stadium, Frank Reich is 0-4 as a home favorite there, while Sean McVay boasts a nifty 10-4-1 record versus the number in September games.
My Prediction: Los Angeles 27 Indianapolis 21
My Pick: Rams -3.5
Denver Broncos at Jacksonville Jaguars (+6)
Somehow the Jaguars, a 1-15 team with a rookie quarterback, were road favorites in Week 1. That went about as well as I thought it would go. Now Lawrence gets his first home start against a feisty Broncos squad that won straight up and covered on the road in Week 1. Back-to-back road games in the eastern time zone isn't a great spot to bet, even though QB Teddy Bridgewater is 22-3 ATS on the road as a starter. Jacksonville's offensive line is going to have problems in this one but this game feels ripe for a backdoor cover.
My Prediction: Denver 24 Jacksonville 20
My Pick: Jaguars +6
Buffalo Bills at Miami Dolphins (+3.5)
Buffalo QB Josh Allen struggled against Pittsburgh's relentless pass rush. Miami doesn't create anywhere near that kind of pressure but instead boasts one of the top secondaries in the league. Buffalo swept Miami last season and have actually won 12 of the last 16 games in this AFC East rivalry. In those two matchups from 2020, Allen averaged 319 passing yards and tossed seven touchdowns against one interception. I think the Bills rebound here and continue their winning ways against the Dolphins.
My Prediction: Buffalo 28 Miami 24
My Pick: Bills -3.5
New England Patriots at New York Jets (+5.5)
This AFC East rivalry has been one-sided for many years and now Bill Belichick gets a full week to prepare for a rookie quarterback making only his second pro start.
My Prediction: New England 20 New York Jets 10
My Pick: Patriots -5.5
San Francisco 49ers at Philadelphia Eagles (+3)
Another situation with a home dog that I like. Jalen Hurts looked outstanding in Atlanta, while the 49ers nearly blew a huge second-half lead. This is also the second straight early kick-off in the eastern time zone for San Francisco, which is never a good spot for a Pacific team. Feels like we're getting some good value here with Philadelphia.
My Prediction: Philadelphia 29 San Francisco 27
My Pick: Eagles +3
Las Vegas Raiders at Pittsburgh Steelers (-5.5)
The Raiders pulled out an emotional overtime win on Monday Night Football and now travel east to face a Steelers' squad that won straight up on the road in Buffalo. Pittsburgh's pass rush is going to be a major problem for Las Vegas's rebuilt offensive line, which could be further decimated without Richie Incognito. In 1 PM east coast starts, Jon Gruden has only won three of 11 games. Feels like the Steelers win this one handily.
My Prediction: Pittsburgh 30 Las Vegas 17
My Pick: Steelers -5.5
Atlanta Falcons at Tampa Bay Buccaneers (-12.5)
These teams looked dramatically different last week, hence the huge line. The Buccaneers have one of the top offensive lines in football and the Falcons just can't generate a pass rush. This afford Tom Brady plenty of time to pick apart a secondary that had no luck converting an inferior Philadelphia receiving corps. Most of the public money is coming in with the big favorites, which makes me a bit cautious, but I just couldn't bet on the Falcons after what we saw last week.
My Prediction: Buccaneers 34 Falcons 17
My Pick: Bucs -12.5
Minnesota Vikings at Arizona Cardinals (-3.5)
The OVER should be in play here in what should be a fun game to watch. Both of these squads can move the ball up and down the field and have defensive issues. This line seems awfully suspicious, though. Minnesota lost an overtime game on the road and now travels west for another away game against an opponent that easily dispatched the Titans on the road. It feels like the Cardinals should be favored by 6-7 points. I like Arizona, so we're getting big value, but I'm a bit hesitant because of the low number. Still worth putting a minimal one-unit bet on the home squad.
My Prediction: Arizona 31 Minnesota 27
My Pick: Cardinals -3.5
Dallas Cowboys at Los Angeles Chargers (-3)
Another game that has the potential to turn into a shootout. Dallas has offensive line issues and now will be without their top pass rusher, DeMarcus Lawrence. The Chargers haven't been a very good home team at covering the number (4-4 in 2020) but it feels like they're the better team here, while Vegas suggests the teams are even. Lean is on the healthier team, which just happens to be at home.
My Prediction: Los Angeles 30 Dallas 24
My Pick: Chargers -3
Tennessee Titans at Seattle Seahawks (-6)
Russell Wilson boasts a 55-17 record as the starter at Lumen Field and has covered the number in 58% of his starts. Meanwhile, the Titans were absolutely destroyed by Arizona, who had no problems moving the ball at will against this secondary. Seattle's offense isn't quite as potent, but the Seahawks can put plenty of points on the scoreboard and Tennessee's secondary just looked abysmal last week. I think the Seahawks win this one by 7-10 points.
My Prediction: Seattle 33 Tennessee 24
My Pick: Seahawks -6
Kansas City Chiefs at Baltimore Ravens (+3.5)
Baltimore got me last week. I fully expected the Ravens to win in Las Vegas but the defense struggled and Lamar Jackson couldn't get it done. Speaking of Jackson, he's 0-3 so far in his career against the Chiefs and Kansas City's offense looked excellent against a formidable Browns D. The half-point could come into play here, which means this isn't a real strong bet for me. I would recommend sitting this one out, but forced to pick for transparency, I'm going with KC, even though the Chiefs are 1-8 ATS in their last nine regular-season games.
My Prediction: Kansas City 31 Baltimore 24
My Pick: Chiefs +3.5
New York Giants at Washington Football Team (-3.5)
The Fitzmagic Era in Washington was painfully brief, but it probably won't make a lot of difference for Washington's offense. Taylor Heinicke looked solid, completing 11-of-15 passes and tossing a TD in the Football Team's loss. Defensively, Chase Young and Washington's pass rush is going to be a real problem for New York's haggard offensive line and I see QB Daniel Jones being harrassed into turnover situations. Traveling on a short week is never a great spot anyway, particularly to face a division rival. I'll take Washington and the points in what projects to be our first Thursday night dud game.
My Prediction: Washington 20 New York 16 ✅
My Pick: Football Team -3.5

X
STAY IN TOUCH
Sign up for FantasyData's newsletter and get awesome content sent to your inbox.
We'll never share your email address and you can opt out at any time, we promise.
---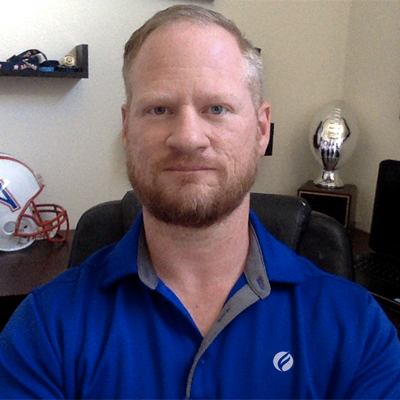 Jody is a member of both the Pro Football Writer's of America (PFWA) and Fantasy Sports Writer's Association (FSWA) and has been covering the NFL and fantasy football for over a decade. Jody won FantasyPro's Most Accurate Expert contest and also garnered the FSTA's accuracy award in 2012. A Houston native, Jody has covered the Texans locally since 2016 for both digital and radio audiences. Past writing stops include CBS Sportsline, Gridiron Experts, Pro Football Focus, Fanball, FantasyPro's. Jody is also a frequent guest on SiriusXM and Houston radio and his work regularly appears in print on newsstands each summer.