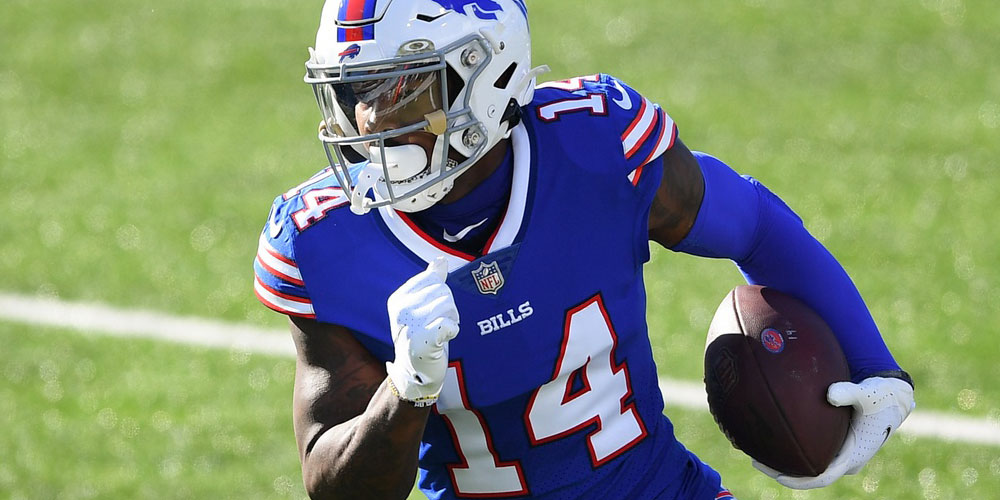 NFL Pick 'Em Week 1
---
NFL Picks Week 1
The long wait is finally over. Football is back and along with the action on the gridiron, there is also opportunity off the field. Betting on NFL games is becoming more and more acceptable and fans willing to put in the work have the opportunity to cash in some fairly significant winnings.
This season, I'm delighted to make my weekly picks here at FantasyData. I hope to continue the winning ways and help you with your weekly NFL Pick'em. Although I would never recommend picking every game or total, for the sake of transparency, I will pick all the games here and a few of the totals I like. Only play the games you have the best feeling about.
Also, I have to admit, I am making my picks with a little help this year. Of course, I have access to all of FantasyData's awesome stats and advanced metrics, but I'm also getting a sneak peek at Picks Calculator, a new site from the creator of Fantasy Football Calculator. This site hasn't officially launched just yet, but what makes them unique is their machine learning tool called BAKER. BAKER is a proprietary sports modeling engine. It uses a combination of advanced machine learning techniques and game simulations to determine the most likely outcomes of sporting events. I should have more picks from Picks Calculator as the season progresses. I'm excited to test try their site.
Quick Links for NFL Week 1
Philadelphia Eagles at Atlanta Falcons (-3.5)
This should be a fun one. We get to see QB Jalen Hurts make his first Week 1 start and the new-look Falcons will not have WR Julio Jones for the first time in a decade. No. 4 overall pick Kyle Pitts should see plenty of action against an Eagles secondary that played poorly for most of 2020. Atlanta was 3-5 ATS at home a year ago, while Philadelphia was an NFL-worst 1-7 ATS on the road. Somebody has got to win this one but I don't have a strong feeling either way, so my recommendation would be to pass.
My Prediction: Falcons 27 Eagles 24
My Pick: Philadelphia +3.5
Pittsburgh Steelers at Buffalo Bills (-6.5)
The Steelers were 5-3 ATS on the road last season, which included 3-1 as a road underdog. In fact, Pittsburgh is a nifty 40-21-3 against the number as road dogs with Mike Tomlin as their head coach. While Buffalo was a solid 5-2 ATS as home favorites a year ago, I think Tomlin will have the Steelers ready to play in what could be a potential playoff preview. I like the Steelers to cover the number.
My Prediction: Bills 24, Steelers 21
My Pick: Pittsburgh +6.5
New York Jets at Carolina Panthers (-4.5)
If you like the revenge game narrative, this is the matchup for you. Sam Darnold opens up his Panthers career facing a rookie signal-caller making his NFL debut and a kid that just happened to make Darnold expendable. The Panthers have some nice weapons around Darnold, who looked good this preseason completing over 74% of his throws and compiling a 117 QB Rating. Only the Eagles (1-7) were worse than the Jets (2-6) ATS on the road in 2020. While Carolina was 0-3 versus the number as home favorites a year ago, if feels like they should be able to dispatch the rebuilding Jets.
My Predictions: Panthers 26, Jets 20
My Pick: Carolina -4.5
Minnesota Vikings at Cincinnati Bengals (+3)
Home dogs are always an appealing prospect and in the case of Week 1, this intraconference matchup is the first of four straight games featuring a home dog. It will be good to see Cincinnati QB Joe Burrow back under center after his promising rookie campaign was cut short due to a torn ACL. Cincinnati was 5-3 ATS at home last year, while Minnesota was 4-4 ATS on the road. I don't really see a trend that sticks out in this game, so this is another one I would fade. A push seems like a real possibility.
My Prediction: Vikings 24 Bengals 20
My Pick: Minnesota -3
San Francisco 49ers at Detroit Lions (+8)
It doesn't really matter who is quarterbacking the 49ers in this matchup. The rebuilding Lions look like they're outclassed in all areas by Kyle Shanahan's squad, who gets the added bonus of knowing how to defend new Lions' signal-caller Jared Goff. Even in a lousy 2020 season, Shanahan coached his squad to a 5-3 record versus the number on the road, including 2-1 as road favorites. Meanwhile, the hapless Lions were 2-4 as home dogs. I think the Niners cruise out to a big lead here and probably spend a big chunk of the second half just trying to grind out a win. That could lead to a backdoor cover if Goff can connect with TE T.J. Hockenson down the stretch.
My Prediction: 49ers 31 Lions 17
My Pick: San Francisco -8
Jacksonville Jaguars at Houston Texans (+3.5)
While this AFC South showdown would certainly not lead the Must-See TV schedule, many eyes will be on QB Trevor Lawrence making his NFL debut. Lawrence is considered by many analysts as the best quarterback prospect we've seen since Andrew Luck, which is extremely high praise. But rookie QBs drafted No. 1 overall are 0-13 straight up since 2002. Nobody really wants to bet on the train wreck that is the dysfunctional Houston Texans but the Texans have won six consecutive games against the Jaguars and 12 out of the last 14 matchups.
My Prediction: Texans 22 Jaguars 19
My Pick: Houston +3.5
Seattle Seahawks at Indianapolis Colts (+3)
I'm surprised to see the Seahawks as road favorite here. The Colts are a legitimate contender and should be better with Frank Reich mentoring his old pupil, Carson Wentz. Of course, there is uncertainty on Wentz's health, which is the leading catalyst for the Colts opening up the 2021 slate as home dogs. Overall, I like both of these squads and think they'll both be in the postseason. Generally, if I can get points from a contending team at home, I'll take that action, which is how I'm leaning here. Seattle was also 1-5 as road favorites a year ago.
My Prediction: Colts 27 Seahawks 24
My Pick: Indianapolis +3
Arizona Cardinals at Tennessee Titans (-3)
If you like offensive fireworks, this should be a fun game. This contest opened up with the second-highest over/under on the slate and has continued to rise. I jumped on the 51.5 while the getting was good. The Cardinals have an inexperienced piecemeal secondary and the Titans allowed the fourth-most fantasy points to opposing passers last season, including the second-most touchdown passes. Both of these teams were fairly mediocre against the spread last season, so my main play here would be that OVER. Vegas thinks these two teams are essentially even, which sounds about right.
My Prediction: Cardinals 33 Titans 31
My Pick: Arizona +3, OVER 51.5
Los Angeles Chargers at Washington Football Team (-1)
The Football Team was a playoff squad a year ago. Granted, that was due to playing in the horrid NFC East, but Ron Rivera did a nice job with Washington, who should be better with QB Ryan Fitzpatrick under center. By only being favored by a single point at home, Vegas is implying that the Chargers would be favored over Washington on a neutral field. I'm not so sure about that, plus LA is traveling all the way across the country for a 1:00 PM kickoff.
This is one game BAKER (see details in the intro) and I didn't agree on. Picks Calculator likes the Chargers in this one, I like the Football Team. So this should be interesting to see who wins.
My Prediction: Football Team 23 Chargers 21
My Pick: Washington -1
Cleveland Browns at Kansas City Chiefs (-5.5)
This should be another fun one, with the potential for another high-scoring affair. As solid as Cleveland's defense looks, they're going to have trouble slowing down QB Patrick Mahomes and a KC offense that should be even more potent with a rebuilt offensive line. Under Mahomes, the Chiefs come out of the gate fast and furious and head coach Andy Reid has won 6-of-9 Week 1 games ATS since joining the Chiefs. The Browns were, however, 4-2 as road dogs a year ago and have enough of a ground game to feel like they could hang here and perhaps get away with a backdoor cover.
My Prediction: Chiefs 34 Browns 30
My Pick: Cleveland +5.5
Miami Dolphins at New England Patriots (-3.5)
This is one of the harder games to handicap, so it would be a fade for me overall. The Dolphins were 7-1 ATS at home last year but also a solid 4-4 on the road. New England covered the number at home five out of eight times, but this will be an entirely new offense with first-round signal-caller Mac Jones usurping Cam Newton. First-year quarterbacks making their first start haven't fared well overall, so this feels like it should be a hard-fought, close game that will come down to whoever has the ball last kicking a field goal.
My Prediction: Patriots 23 Dolphins 20
My Pick: Miami +3.5, UNDER 43.5
Green Bay Packers at New Orleans Saints (+3.5)
This game opened with the Saints favored buy has completely flipped, with the Packers now favored by more than a field goal. I know Drew Brees is gone but the Saints have generally been a very good home team under Sean Payton and this is technically a home game in Jacksonville. At least for QB Jameis Winston, it is close to one. New Orleans is 9-2-1 ATS as home underdogs under Payton, including a blistering 6-0-1 as home dogs of six or fewer points.
My Prediction: Saints 28 Packers 27
My Pick: New Orleans +3.5
Denver Broncos at New York Giants (+3)
One of the overlooked Week 1 matchups, the Giants and Broncos are both hard teams to project coming off of disappointing results in 2020. New York was 3-5 ATS at home last year, while Denver went 5-3 on the road. With Teddy Bridgewater under center, Denver will turn the ball over fewer times and rely on a defense that should be vastly improved and healthy. This shapes up to be a lower-scoring affair that Denver should be able to win.
My Prediction: Broncos 23 Giants 17
My Pick: Denver -3
Chicago Bears at Los Angeles Rams (-7.5)
If you want to see Justin Fields under center, you should be rooting for a blowout here. If Andy Dalton plays fairly well, Fields will only play sparingly. I'm very intrigued to see how good Matthew Stafford will look in a credible offense. The half-point could be a real factor here, but I have a hard time thinking Dalton will be able to keep up with Stafford, and the Rams' defense should have success turning the ball over.
My Prediction: Rams 28 Bears 20
My Pick: Los Angeles -7.5
Baltimore Ravens at Las Vegas Raiders (+4)
Baltimore's backfield has been decimated, which is particularly concerning to an offense that has led the NFL in rushing in each of the past two seasons. Of course, QB Lamar Jackson is a big part of that rushing output and should have no issues carving up a Las Vegas defense that allowed the 9th-most fantasy points to opposing quarterbacks last season, including 215 rushing yards and 5 scores on the ground to the position. The Ravens are also 10-3 against the spread in Week 1 under John Harbaugh and should be able to overcome a cross-country trip in a brand new hostile environment.
My Prediction: Ravens 26, Raiders 21
My Pick: Baltimore -4
- - - -
Dallas Cowboys at Tampa Bay Buccaneers (-8.5)
There are some concerns here about QB Dak Prescott, who missed most of last season and has had little practice time. I think Prescott will be fine and have high expectations overall in the Dallas offense this season. This game looks like it should be a shootout, so I'm more interested in the OVER 51.5 here. Seems like the Cowboys have the offensive personnel to keep it close and if some of the club's young defenders can blossom, the Cowboys could pull off a shocker.
My prediction: Bucs 34 Cowboys 28
My Pick: Dallas +8.5, OVER 51.5 ✅ ✅
STAY IN TOUCH
Sign up for FantasyData's newsletter and get awesome content sent to your inbox.
We'll never share your email address and you can opt out at any time, we promise.
---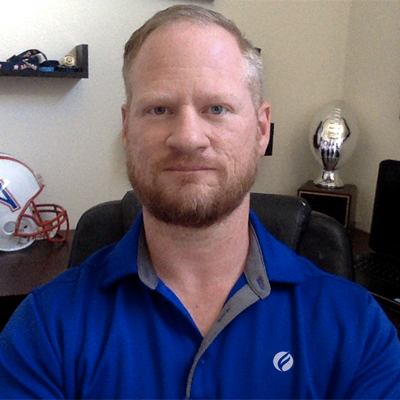 Jody is a member of both the Pro Football Writer's of America (PFWA) and Fantasy Sports Writer's Association (FSWA) and has been covering the NFL and fantasy football for over a decade. Jody won FantasyPro's Most Accurate Expert contest and also garnered the FSTA's accuracy award in 2012. A Houston native, Jody has covered the Texans locally since 2016 for both digital and radio audiences. Past writing stops include CBS Sportsline, Gridiron Experts, Pro Football Focus, Fanball, FantasyPro's. Jody is also a frequent guest on SiriusXM and Houston radio and his work regularly appears in print on newsstands each summer.