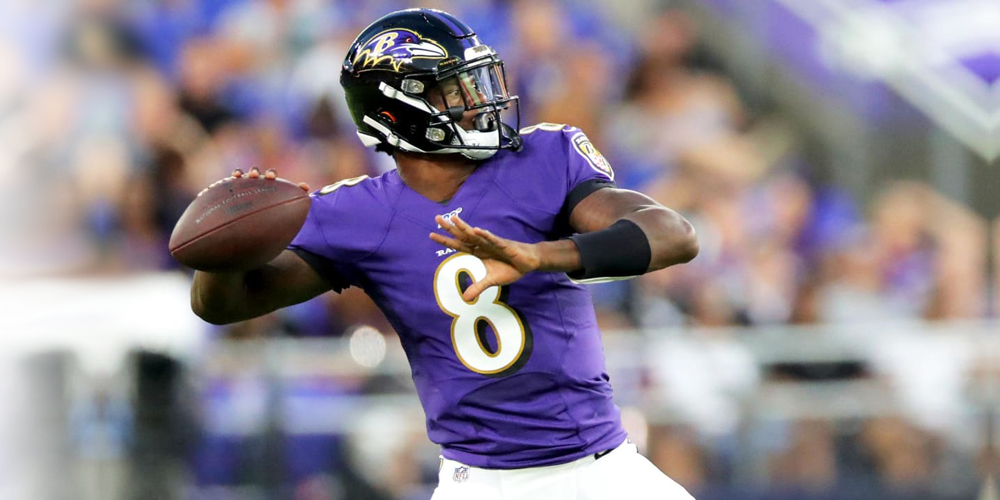 NFL Playoff Challenge Picks & Strategy (Wildcard Round)
---
NFL.com Playoff Challenge Picks
January is a good time to be an NFL football fan but for fantasy football enthusiasts, the new year can be depressing. Taking down the previous year's calendar just emphasizes the fact that another fantasy season is over and the long, eight-month wait until the 2020 draft season has now arrived.
Fortunately, there are new and exciting ways to squeeze in a few more weekends of fantasy action. The NFL Playoff Challenge is relatively new but offers the chance to assemble a full lineup of eight players but has added elements of bonuses and multipliers that add a unique strategy. It also lets you create and join private groups for bragging rights, which opens the door for many different approaches and possibilities.
Whether you're just looking to pass the time or trying to squeeze every last drop of pigskin that you can possibly absorb, the NFL Playoff Challenge is a good way to add some extra fun to the NFL postseason. Let's take a look at how the game works and some players that make intriguing picks in the format.
How NFL Playoff Challenge Works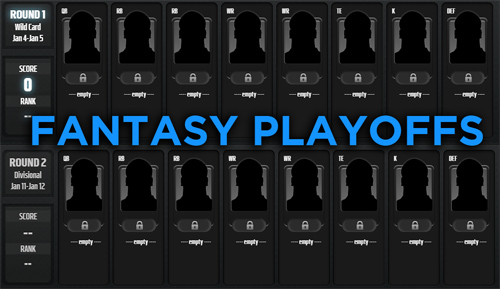 Playoff Challenge is a bit like season-long fantasy, with a dash of daily and the added element of bonuses. To play, you choose a lineup (QB, 2 RB, 2 WR, TE, DST, PK) each round of the NFL Playoffs, beginning with Wildcard weekend. You can change your lineup each week as players are eliminated from the NFL playoffs but to really maximize the scoring potential, a bonus structure is in place.
By leaving a player in for a second week, his points are doubled in the Divisional round and so on. Successfully starting a player through all four rounds would result in quadruple scoring during the Superbowl. This brings an added emphasis on predicting which NFL teams will make the Superbowl and for risk/reward fantasy players to take a zero by intentionally starting players who are on bye in the Wildcard round in order to maximize those bonuses in the upcoming three weeks.
A private league of 12 teams could see 12 wildly different strategies and approaches, which adds to the fun.
Maximizing the Bonus Structure
In order to capitalize on those 2X,3X, and even 4X bonuses, Playoff entries need to pay attention to the current Superbowl favorites via the current Las Vegas lines. Courtesy of DKNation, here are the current favorites.
Baltimore Ravens +220
San Francisco 49ers +400
Kansas City Chiefs +450
New Orleans Saints +600
Green Bay Packers +1000
New England Patriots +1200
Seattle Seahawks +2500
Philadelphia Eagles +3000
Houston Texans +3300
Minnesota Vikings +3300
Buffalo Bills +4500
Tennessee Titans +5000
No surprise to see the best regular-season squads garnering the most respect from Vegas insiders. In particular, the teams playing on Wildcard weekend aren't getting much respect, even though four teams will play at least two games.
The clear favorites are the two No. 1 seeds, Baltimore and San Francisco, who are no strangers to long playoff runs. Speaking of that, the Patriots aren't expected to seriously contend for their usual spot in the February game if we're to believe these odds.
Conservative Playoff Challenge players could choose to load up on Texans, Titans, and Vikings to get off to an early lead, but choosing Ravens, 49ers and Saints seems to be the best way to take full advantage of those bonuses.
Players to Target
Quarterbacks
Lamar Jackson (Baltimore Ravens) - As if we needed another reason to target the Fantasy and probable NFL MVP. Sure, you'd take the mulligan in Round One since the Ravens are resting comfortably after compiling the league's best record but imagine Jackson at double or even triple points. Hard to pass up that kind of unreal upside.
Drew Brees (New Orleans Saints) - The Saints got bumped to the opening weekend due to tiebreakers but could very well be considered to represent the NFC in the Superbowl. If any team suiting up this weekend is going to make a run at that 4X bonus, it will be the Saints, making Drew Brees a great option, not only for an intriguing matchup with the Vikings on Sunday but for an extended run.
Running Backs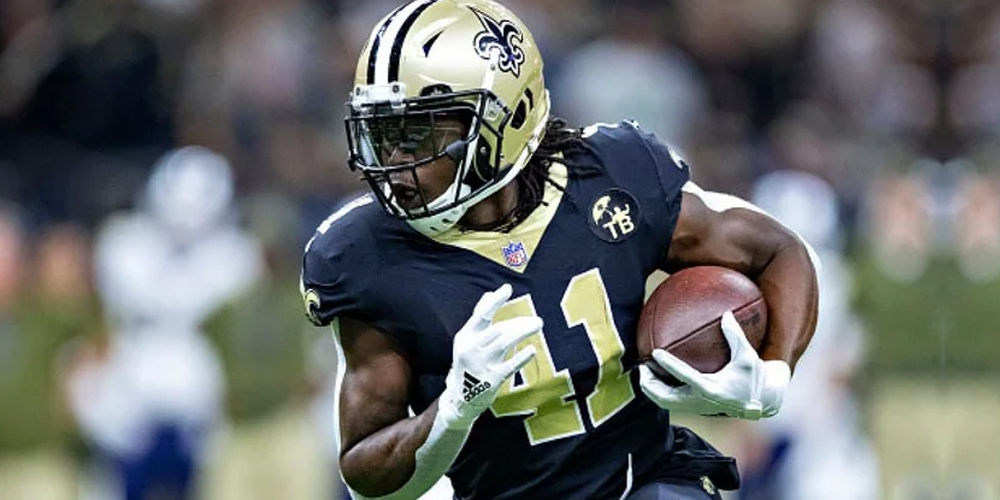 Alvin Kamara (New Orleans Saints) - Kamara had a disappointing season overall but scored two touchdowns in each of the Saints' final two regular-season contests and should be a good bet for 15-plus touches in each game New Orleans plays. This week, Kamara gets a matchup versus a Vikings run defense that started to falter down the stretch, allowing the fifth-most fantasy points to running backs from Weeks 15-17.
Mark Ingram (Baltimore Ravens) - Ingram tallied a career-high 15 touchdowns during the regular season, including five through the air. If the Ravens coast through the AFC playoffs as expected, Ingram will get plenty of opportunities to ice games away. He just seems like the kind of player who could punch in a couple of short-yardage touchdowns each week, including the Superbowl.
Derrick Henry (Tennessee Titans) - Henry led the NFL in rushing and is the kind of power back that can have success against a stout New England defense. Many experts are picking the Titans to actually upset the Patriots. If that happens, it will likely come via a huge game from Henry and would position the bruising running back to rack up double points next week.
Wide Receivers
Michael Thomas (New Orleans Saints) - Thomas just set the NFL record for targets (186) and receptions (149). Needless to say, he'll be heavily involved in the Saints' weekly gameplan and gets an excellent opening-round matchup against a Vikings' secondary that allowed the seventh-most fantasy points to opposing wide receivers in 2019.
Tyreek Hill (Kansas City Chiefs) - Perhaps no NFL skill-position player has more weekly upside than Tyreek Hill, who is a threat to break off a huge gainer every time he touches the ball. Again, you're not going to garner a single point this weekend should you choose to start Hill, but double points next week in a potential home matchup with the Titans or Texans could pay off in a huge way.
Julain Edelman (New England Patriots) - Doesn't it seem like an annual tradition to predict the end of the New England dynasty only to see the Patriots go on another extended run all the way to hoisting yet another Lombardi Trophy? Not much as been working for the Patriots' offense lately, but if Bill Belichick is able to work his magic once again, Edelman will probably have to command at least a dozen weekly targets, making him an excellent choice in fantasy lineups.
Davante Adams (Green Bay Packers) - After returning from a month-long absence, Adams looked like the certified stud wideout he's been throughout his NFL tenure. In Green Bay's final five games, Adams posted a 37/417/4 line. If the Packers are able to advance to the NFC Championship or beyond, Adams is likely to be the biggest factor in that success.
Tight Ends
George Kittle (San Francisco 49ers) - Kittle is the best bet to lead San Francisco in all receiving categories during the playoffs. With the 49ers currently considered the favorites to represent the NFC, multiple games of 8-plus targets is a realistic expectation for one of the game's best tight ends.
Travis Kelce (Kansas City Chiefs) - Baltimore's Mark Andrews is also a solid choice but Kelce is far more likely to accumulate a heavy target load each and every week. Kelce once again led all NFL tight ends in targets (136), grabs (97), and yards (1,229). With the third-best odds to win the Superbowl, the Chiefs are expected to make a deep playoff fun, making Kelce at double or triple points an intriguing fantasy option in this format.
Kickers
Justin Tucker (Baltimore Ravens)
Will Lutz (New Orleans Saints)
DST
Baltimore Ravens
San Francisco 49ers
STAY IN TOUCH
Sign up for FantasyData's newsletter and get awesome content sent to your inbox.
We'll never share your email address and you can opt out at any time, we promise.
---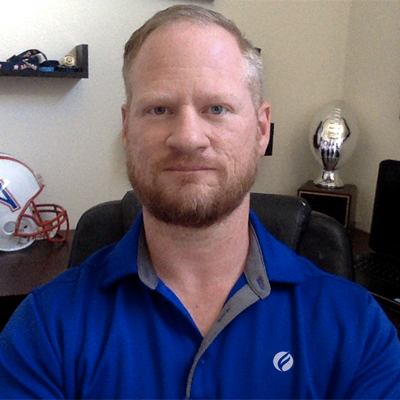 Jody is a member of both the Pro Football Writer's of America (PFWA) and Fantasy Sports Writer's Association (FSWA) and has been covering the NFL and fantasy football for over a decade. Jody won FantasyPro's Most Accurate Expert contest and also garnered the FSTA's accuracy award in 2012. A Houston native, Jody has covered the Texans locally since 2016 for both digital and radio audiences. Past writing stops include CBS Sportsline, Gridiron Experts, Pro Football Focus, Fanball, FantasyPro's. Jody is also a frequent guest on SiriusXM and Houston radio and his work regularly appears in print on newsstands each summer.