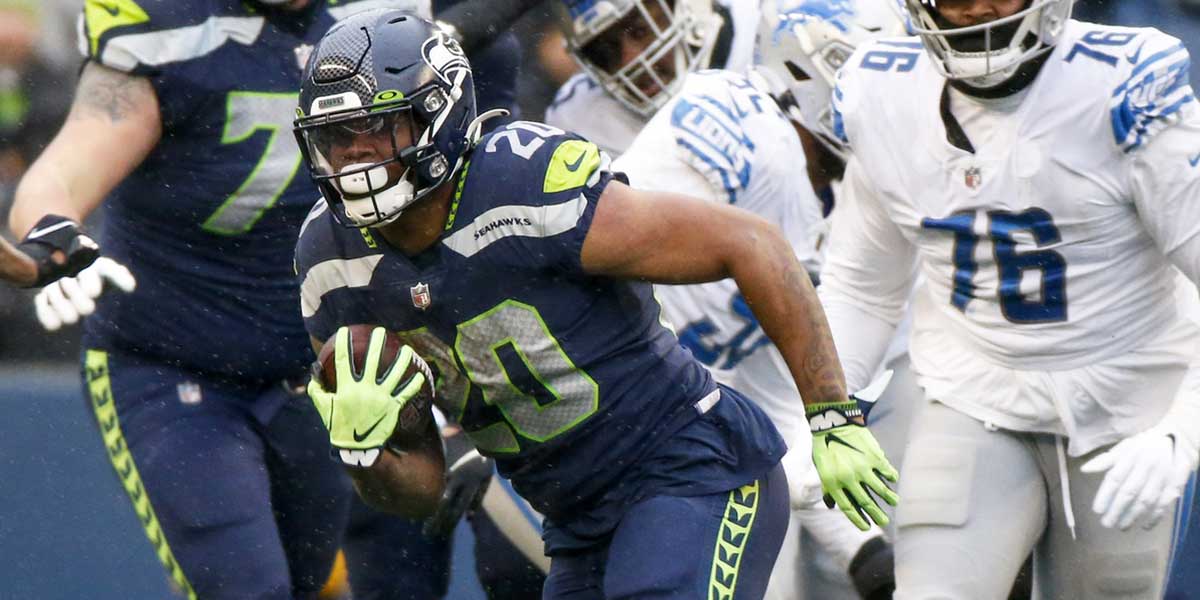 Rashaad Penny Fantasy Forecast 2022 (Chris Carson Retires)
---
Chris Carson Retires: Enter Rashaad Penny
After many months of speculation and vague updates from the Seattle Seahawks, Chris Carson officially announced his retirement from the NFL. Carson sustained a neck injury in Week 4 of the 2021 season that ended up requiring surgery and never played another snap. As a Seahawks fan, the injury and the vagueness of the updates as the 2021 season wore on sadly reminded me of the similar situation (and end result) with former Seahawks strong safety Kam Chancellor. Chancellor also suffered a neck injury that ultimately led to his premature retirement from the NFL as well.
It is an unfortunate way for an NFL career to end, especially one that showed the promise Carson showed from an unlikely NFL origin as a 7th-round draft pick by the Seahawks in the 2017 NFL Draft. From the context of being only four picks ahead of acquiring the "Mr. Irrelevant" status bestowed upon the very last pick of each draft, Carson's short NFL career was very impressive. Carson ran with a physicality that was fun to watch, never shying away from contact, in fact, inviting the contact on seemingly every carry. A running style that can and did, unfortunately, lead to a serious injury. In 2018 and 2019, Carson accumulated 1,300+ scrimmage yards and nine TDs each season, finishing as the RB15 and RB11, respectively, according to FantasyData.com (half-PPR). Again, this is from pick number 31 of the 7thround in the 2017 NFL draft.
I recently wrote an article for FantasyData discussing late-round and undrafted free agent (UDFA) hit rates in becoming fantasy relevant:
In that research, I looked at 5th, 6th, and 7th round RBs dating back to 2002, and how often RBs drafted in those rounds produced an RB1, RB2 or RB3 (12-team league size) season at any point in their career. Of all the RBs drafted in the 7th round since 2002, only 5.1% of them finished as an RB2 (top 24, like Carson, did in 2018) at some point in their career. As for RB1 finishes (like Carson in 2019), only 3.8% of RBs drafted in the 7th round since 2002 have had an RB1 season (top 12, like Carson in 2019). And zero 7th round RBs since 2002 have finished with more than one top 24 season in their career, let alone in consecutive seasons.

Carson defied almost insurmountable odds to attain the career he did, I cannot emphasize that enough. I also give a lot of credit to the Seahawks organization, who chose to release Carson under the designation of a "failed physical", which includes injury protection benefits, allowing Carson to walk away with several million dollars.
#Seahawks star RB Chris Carson is retiring from the NFL due to a neck injury, sources say.

SEA will officially release him with a failed physical designation. Under the CBA, that allows Carson to receive several million in injury protection benefits. Seattle does right by him.

— Ian Rapoport (@RapSheet) July 26, 2022
Fantasy Football Impact
I applaud Chris Carson for making what I assume was a tough decision, putting his health first, and as a Seahawks fan, I will always be grateful for his time with the team. While not nearly as important as player health, Carson's retirement does have fantasy football implications, as we now know that the two primary RBs for the Seahawks are Rashaad Penny and Kenneth Walker. While the Seahawks' decisions to re-sign Penny to a 1-year deal ($5.75 million) and spend second-round draft capital on an RB certainly pointed to their expectation to be without Carson, it is now official. It seems in the world of fantasy football, no matter how much something seems to be already known, there is a noticeable impact once confirmation is in place. Penny and Walker's draft stock will likely tick up following this news, even if not significantly. So where do I stand, specifically with Penny when forecasting the 2022 fantasy football season?
Rashaad Penny's 2022 Fantasy Forecast
A few things are well known about Rashaad Penny, especially to those of us residing in the Pacific Northwest.
He was drafted 27th overall in the first round of the 2018 NFL Draft, eight spots ahead of Nick Chubb.
He has battled injuries ever since.
And he absolutely (and finally) smashed in the latter portion of the 2021 season.
Watching Nick Chubb be Nick Chubb the last four seasons with Penny spending the majority of his time injured has been tough to watch as a Seahawks homer. Which made Penny's performance over the course of the last six games (Weeks 13-18) of 2021 that much sweeter. Albeit against below-average defenses, Penny finished as a top 10 RB (half-PPR) in four of those six weeks and was the overall RB1 in that stretch. It was exciting to watch for the fantasy community but also triggered those inevitable "what could have been" thoughts. Was this a fluke, a product of bad run defenses? Based on Penny's injury history, will he inevitably get injured again in 2022? My answer to both of these questions is a resounding "NO."
Starting with the "easy matchups" argument, which is used often in fantasy football, my response is this: What would you have Penny do differently? What is an RB supposed to do versus good matchups? We in the fantasy community are constantly looking ahead at schedules and matchups looking to maximize our exposure to positive matchups. I never understand why, when it actually plays out, and a player dominates those matchups (just like we were hoping), some turn around and use it as a negative. The term "hater" gets thrown around a lot (too much), and it is not surprising when someone who has been consistently down on a player seeks out an explanation for that player succeeding, seemingly exhausting all angles other than "I was wrong, he's actually good." But this more general notion of a player smashing against cake matchups somehow being used as a knock will always baffle me.
Penny has first-round draft capital. Honestly, if you look at it objectively by removing the hindsight, and think back to draft night in 2018, Chubb was coming off of an ACL tear, and Penny had a dominant college prospect profile. Even through that lens I still think the Seahawks should have taken Chubb, but it is not the running joke it has become with all of the hindsight and terrible injury luck Penny has had, something you cannot objectively have expected the Seahawks to consider when they made the pick.
This will rehash what I am sure was discussed heavily during the 2018 off-season, but maybe people need to see it again. Here is where Penny ranked among the 2018 RB rookie class in a variety of metrics:
Best season RB rush share: 50.8% (2nd only to Saquon Barkley)
Best season RB rush yard share: 68.4% (1st)
Career yards per carry: 7.5 (1st)
Best season yards per team rush attempt: 3.92 (1st)
TD%: 7.79% (1st)
Best season Team TD share: 50.1% (1st)
Best season yards per route run: 3.75 (1st)
Best season receiving yards per team pass attempt: 2.88 (1st)
Best season total yards per team play: 2.88 (1st)
Career break-away runs (15+ yards) (BAR) per game: 1.47 (3rd)
Best season BAR per game: 2.70 (1st)
Career BAR rate: 50.8% (3rd)
Best season BAR rate: 62.6% (2nd)
Career yards created per touch: 3.94 (1st)
Best season yards created per game: 99.8 (1st)
Best season share of total team touches: 42.5% (1st)
Penny absolutely earned first-round draft capital with that profile. He was seen as a reach by many because he played college football at San Diego State, which is part of the Mountain West Conference, not known for elite competition. So here we are again. Yes, he was an elite producer, but look at the competition he faced. The same "knock" as four of the last six weeks in 2021 where he finished as the RB3 (Week 14), RB10 (Week 16), RB1 (Week 17) and RB2 (Week 18; 190 rushing yards) in half-PPR. Penny averaged 158 rushing yards per game during those four games and led the league last season with a 6.3 yards per carry average. This shouldn't be a surprise, as Penny has a career 5.6 yards per carry average in the NFL, continues right along from his class-best 7.5 ypc in college.
So back to my response to the "yeah but look who he faced" deflection. What would you have Penny do? By this logic, it does not seem like there are any outcomes that would dissuade that excuse. I am always being careful of cherry-picking stats to fit a narrative. But looking back at Penny's college profile it wasn't even possible to cherry-pick. To rank that high amongst his 2018 peers in that many categories, many of which are consistently used as predictive statistics in rookie models, makes the competition explanation irrelevant in my eyes. For many of the college stats, how could he have finished better than 1st? Over the last six games of the 2021 season, Penny was the RB1 in points per game (half-ppr) at 19.1 ppg, almost four points ahead of second place (Devin Singletary, 15.9 ppg). Same question. Other than Penny's rookie season, this was the first healthy 6-game stretch of Penny's career. How could he have done better than RB1 (by almost four ppg)? Would it take 250 rushing yards per game for the naysayers to accept that Penny is a very good RB who is doing what very good RBs should do to the mediocre competition? What we have is a 26-year-old RB with first-round draft capital, a stellar college production profile, who was the overall RB1 in his first healthy 6-game stretch outside of his rookie year, behind an offensive line ranked 25th by PFF. I don't really care about the small sample size with the other context added. Sometimes all we have for actual NFL results are small sample sizes and you have to take some risks based on the bigger picture of the player. So, what about the injuries?
Yes, Penny has experienced a very well-known battle with injuries for most of his career. Does this mean he will definitely succumb to injury in 2022? Absolutely not. I am not an injury expert by any means, so I cannot speak to the odds he gets injured again as a result of previous injuries. But simply assuming he will get injured because he has gotten injured and therefore ignoring him as a potential value on your fantasy team is a form of "take lock." Especially considering that injury risk looks to be baked into his current Average Draft Position (ADP) in redraft formats. Penny currently sits at RB33 (PPR, 12-team leagues) according to MyFantasyLeague.com, which is a high risk/reward value considering he has shown he has Top 12 RB in his range of outcomes when healthy.
To be fair, I have yet to mention a crucial piece of this Seattle backfield puzzle, newly drafted rookie Kenneth Walker. Second-round, second RB off the board in the 2022 NFL Draft Kenneth Walker, whose future in Seattle I am very excited for. Walker will get work this year. He will cut into Penny's workload enough to likely take the Top 12 out of Penny's range of outcomes. But I still think Penny will be the "starter" receiving the majority of the work, and a solid RB2 option. Walker's ADP is currently higher than Penny which, in redraft, is classic rookie fever, "shiny new toy" syndrome. The Seahawks just paid Penny almost $6 million for what I think is his last year with the Seahawks, for a season in which, whether the organization is willing to admit it or not (they never would), they will not be competitive. Walker is an excellent back and the future of this backfield. I'm excited to see which QB he will line up behind starting in 2023. But he is a rookie on a team with its first new QB in 10 seasons and it would not be smart for the Seahawks to rush him (pun intended) in any way. I predict somewhere around a 65-35 or 60-40 split in Penny's favor and a Top 24 finish amongst RBs in half-PPR, making Penny's current RB33 ADP a steal.
---
Win Your Fantasy League!
Become a member at FantasyData and get access to the industry's best fantasy football subscription available!
---
STAY IN TOUCH
Sign up for FantasyData's newsletter and get awesome content sent to your inbox.
We'll never share your email address and you can opt out at any time, we promise.
---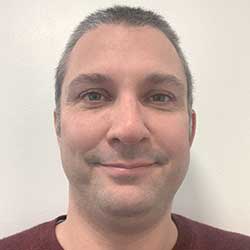 My name is Scott Rinear and I live in Seattle, Washington with my wife, two daughters and golden retriever (Jasper). Our biggest passion as a family is camping. We camp at least 10 times a year. My biggest passion personally is fantasy football. I have been playing fantasy football since 2006 and started producing content in 2020. I am a lifelong Seahawks and Mariners fan and will continue my fandom for the SuperSonics once they return to Seattle. I love everything about football, especially analytics and data analysis, and I'm a sucker for a good spreadsheet. I am a proud member of the Fantasy Sports Writers Association (FSWA).