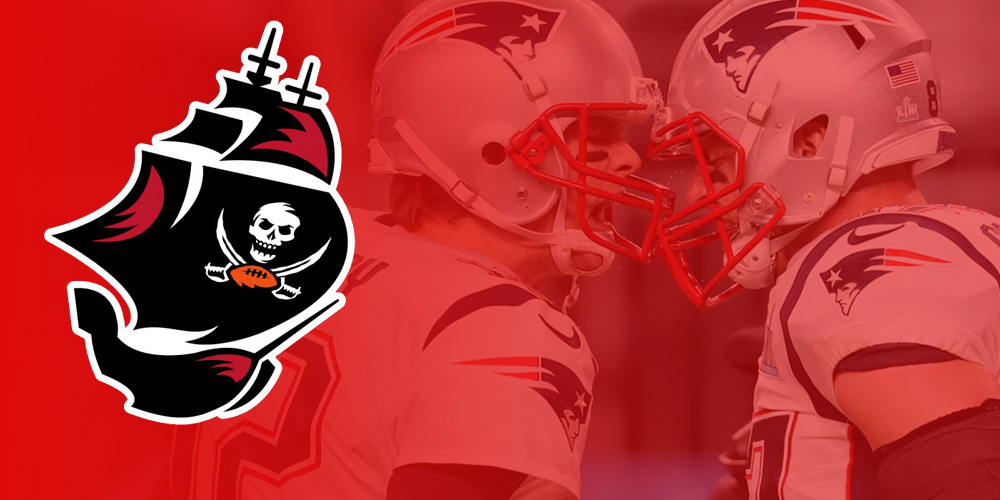 Rob Gronkowski is joining Tom Brady on the Buccaneers
---
Rob Gronkowski Traded to the Buccaneers
On April 12, 2020, former Patriots tight end Rob Gronkowski was traded to the Tampa Bay Buccaneers for a 2020 fourth-round pick. The Patriots also sent a seventh-round pick to Tampa Bay in the trade. This transaction benefits both sides. New England gets solid draft compensation back for a player that was not going to be playing them for in 2020. He was due $10 million on the cap this year on his current contract which would have been a massive problem for the Patriots, who currently have just $1 million in cap space available. With the Buccaneers, Brady gets one of his best offensive weapons back in the fold and it makes the Tampa Bay offense look even scarier. But how does this addition affect Chris Godwin, Mike Evans, and what is Gronkowski's fantasy value now that he is back in the NFL?
The Fantasy Impact
Quarterback Tom Brady
I cannot see a compelling argument to be made that can say adding Gronkowski does not help Tom Brady from a fantasy standpoint. He has been one of Brady's best targets and his fantasy splits with Gronk on versus off the field are shocking. Per PFF, since 2006, no quarterback-receiver combination has seen the success that Tom Brady to Gronk has had (129.6 passer rating). The image from Reddit sums up the impact of having Gronkowski on the field not only to Brady but to the entire offense.
When it comes to drafting Brady, I think this solidifies him as one of the top pocket-passers for fantasy, but you need to keep in mind that he does not have that rushing upside that elite fantasy quarterbacks possess. Each top five quarterbacks last year had at least 250 rushing yards. Brady remains in my top-12 as QB11.

Rob Gronkowski
The tight end position is always a mess in fantasy, so adding Gronkowski to the mix makes everything more interesting. The writing is on the wall here that O.J. Howard's days in Tampa Bay could be limited; he could easily be traded either pre-draft or during the NFL Draft. When it comes to Gronk in this offense, at best he would finish as the third target behind Evans and Godwin, but his impact would be felt most when it comes to touchdowns in the red zone. Every season that Gronkowski has played more than eight games he has scored at least eight receiving touchdowns except for 2018 where he only scored three in an injury-plagued season. On a final note, Gronkowski could be a bigger factor early on because he already has chemistry with Brady and that he will be presumably healthy at the start of the 2020 NFL season.
Mike Evans and Chris Godwin
We may not like to admit it, but adding Gronkowski does take away fantasy points from both Evans and Godwin especially when it comes to red-zone production. His big-bodied presence will make him an attractive target for Brady when the Buccaneers are threatening to score. In 2018, he was tied for the lead in end zone targets for the Patriots. For that reason, I am not sure we see either Evans or Godwin hit double-digit touchdowns. Especially with Evans who was second in the NFL in end zone targets in 2019. Gronk's overall presence could hurt both of their respective draft stocks but that could actually make those players better values when it is time to draft; values that you should look to buy in your fantasy drafts.
That is because Gronkowski has a very long list of injuries and all these projections about the Tampa Bay offense are made with the idea that he will be healthy in 2020. With the style of play that Gronkowski plays with it is more probable than not he will not play all 16 games next season. For that reason, in dynasty leagues, I would recommend sending offers out for both Evans and Godwin to a panicky owner who may not be thinking long-term.
O.J. Howard and Cameron Brate
The initial reaction to Gronkowski going to Tampa Bay meant Howard was on his way out, but reports by Rick Stroud, are that unless Tampa is blown away by a proposed trade they will be happy to keep Howard on the roster alongside Gronkowski and Brate.
Unless someone blows them away on a deal for OJ Howard in these next two days, the Bucs are happy to have him line up with Gronk two TE formations. https://t.co/0PFBt7zgKQ

— Rick Stroud (@NFLSTROUD) April 22, 2020
Stroud also followed up on the Twitter thread saying that the circumstance is fluid and nothing is set in stone with Brate or Howard. Brate's contract runs through 2023 and his $4 million is already on the books for Tampa. The Buccaneers also have tight end Tanner Hudson on the roster who they signed to a one-year deal earlier in March. If someone goes, I still think it is going to be Howard. With all the tight ends in the mix, it is also possible the Tampa offense is a rotation at the position, or Gronkowski could be strictly used near the end zone.
Per Michael Fabiano of NFL.com in 2019, the Buccaneers had 25% of their plays included multiple tight end sets. Additionally, according to Sports Info Solutions, no team ran more than 02 personnel (zero running backs, two tight ends) last season and they ranked 11th in the NFL in 12 personnel. And though the narrative that coach Bruce Arians does not feature his tight ends; this is a fallacy. In Weeks 1-16 in 2018, Tampa Bay's total tight targets equaled 105 (tenth most). In 2019, Tampa Bay's total tight end targets equaled 113 (tenth most).

The Verdict
If Gronkowski is healthy he should finish as a top-12 tight end in fantasy on a per-game basis when it's all said and done, because he should have some boom weeks supplemented by touchdowns. I would not hope for consistency with him because he is likely to not dominate target share in this offense with elite talent around him. However, what he loses with targets he should gain when it comes to efficiency because he will not see nearly the double-teams he saw in 2018 when he was with the Patriots' lackluster receiving options. I also think drafting him makes a lot of sense early on in the season and then pairing him with a younger tight end with upside on your roster that has the potential to break out as the season starts to come to a conclusion.
Godwin is still an elite receiver option, with Evans more of a high-end WR2 that could be attractive just do to the draft-day price. As it stands right now, Howard looks like the odd-man-out and we will have to wait and see if he gets moved by Tampa Bay in the upcoming weeks. Howard still has a great tight end profile and at just age 25, he could be a nice buy-low candidate in dynasty. And who knows, maybe they just want Gronk to block leaving those seam routes open for Howard!
STAY IN TOUCH
Sign up for FantasyData's newsletter and get awesome content sent to your inbox.
We'll never share your email address and you can opt out at any time, we promise.
---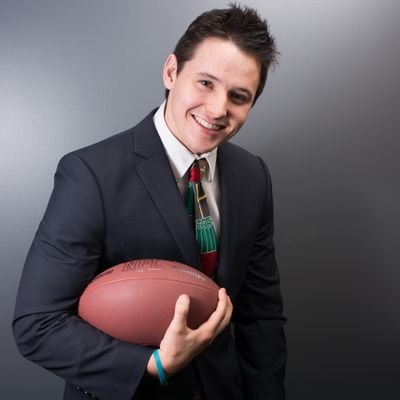 Andrew has come a long way as a fantasy football writer. After graduating from Roger Williams University where he received a degree in marketing he began to write his own fantasy blogs via WordPress.com. He used to call himself the Fantasy Football Master. Nowadays, he is slightly more humble. He has worked with Pro Football Focus as an base data analyst along with bringing head writing experience from Gridiron Experts. He is an absolute die hard Patriots fan (humble brag) and will never forget his first fantasy football team. In his first ever fantasy football league he drafted the Bears defense in the 1st round. He then proceeded to win the entire league. #DefenseWinsChampionships