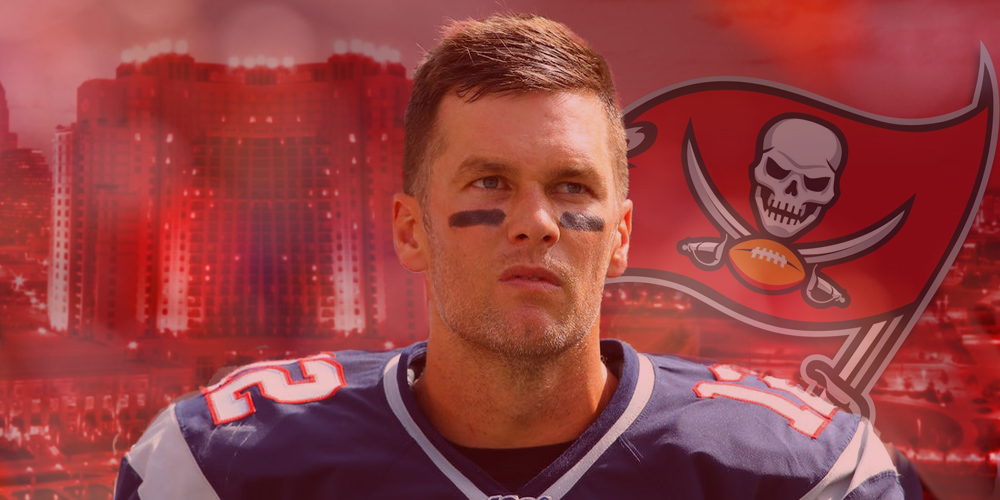 Tom Brady Fantasy Impact 2020
---
Tom Brady Fantasy 2020
20 Season. Six Super Bowl Rings. Countless records, broken. The fearless leader of an unstoppable dynasty.
Tom Brady's legacy in New England is best characterized as being one of the most impressive accomplished athletes in professional sports history. Partnered with Bill Belichick, one of the greatest coaching minds sports has ever seen, Brady reached peaks unlike any other quarterback before him, and most likely, after him. Year after year, as the league changed, Brady adapted and redefined himself, further cementing the quarterback position as the most critical component to a successful football team. Despite the consistent success in New England, the uncertainty of Brady's return to the Patriots became a real possibility once he hit free agency for the first time in his career. Once again, Tom Brady changed the landscape of the league by bidding farewell to the Patriots and finding a new, warmer home in Tampa Bay.
TB in TB
The language of Tom Brady's deal with the Buccaneers is interesting. As ESPN's Adam Schefter reported, Brady signed a two-year, $50 million, fully-guaranteed contract, with another $9 million in total incentives over the two years. The most fascinating part of the deal is the no-trade and no-tag clause in the contract, which gives Tom Brady the leverage to dictate his NFL future once his contract expires in Tampa Bay.
A no-trade clause...
A no tag clause...
Brady is planning to play two years in Tampa and leave open the option of continuing his NFL career.... pic.twitter.com/XFX9l5Ozgt

— Adam Schefter (@AdamSchefter) March 20, 2020
Fantasy Significance
There were obvious signals of frustration coming from Brady during the 2019 season, due in part to the lack of offensive weapons in New England. The drama of Antonio Brown's one-game stint as a Patriot and the release of Josh Gordon also factored into the bizarre season in New England. Brady's numbers also took a bit of a dip compared to recent years. Although he finished seventh in the league in passing yards with 4,057 yards, his numbers are down compared to 4,577 yards in 2017 and 4,355 yards in 2018. Brady had a 60.8% completion percentage, which ranked 27th in the NFL. His QB rating also dropped to 87.98 in 2019, compared to 102.75 in 2017 and 97.66 in 2018. The lack of weapons could very well be the catalyst of Brady's departure following a disappointing statistical and fantasy season, finishing as QB12 and falling outside the top-10. His 263.68 fantasy points were his lowest total since he posted 258.56 points in 2016, in which he only played 12 games. The lack of talent on offense was perhaps the biggest driving factor for Brady to join the Tampa Bay Buccaneers. The steady drop in various statistical categories has led to the narrative that Brady's best days are behind him. Although this fact may hold some truths, Brady has a chance to re-establish himself as one of the league's premier fantasy quarterbacks.
Tom Brady will be paired up with Mike Evans and Chris Godwin, both of whom are coming off monster years. Godwin finished as WR2, hauling in 86 receptions off of 120 targets, posting 1,333 yards and nine touchdowns in 14 games, for a total of 276.1 fantasy points. Godwin's True Catch Rate of 91.5% ranked third among wide receivers. Evans' numbers dropped off a bit due to injury but he still performed at a high level and finished as WR15. He was targeted 118 times, catching 67 passes for 1,157 yards and eight touchdowns in 13 games, bringing his fantasy points to 232.7. Evans' 918 total Air Yards was fifth best, for an average of 70.6 Air Yards per game, which ranked second. Brady will relish the opportunity to have two dynamic weapons at his disposal, something the Patriots struggled to fill since Rob Gronkowski's 2018 retirement.
Opinion
Tom Brady will be a drastic improvement for the Buccaneers on all levels compared to Jameis Winston. Despite Winston finishing the 2019 fantasy season as QB5, with a league-leading 5,109 passing yards, 33 touchdowns, and 305.36 fantasy points, his 30 interceptions were most in the league, his 47 sacks were fourth-highest in the NFL, and his leadership qualities and capabilities were constantly in question. Brady is more mature and polished than Winston and will not be as careless with the football as Jameis was in 2019. Brady understands his football career is fleeting, and I am confident he will take full advantage of his situation.
Brady is bestowed with two outstanding weapons on offense that will certainly help improve his stats and overall fantasy performance in 2020. The Bucs will continue to rake in top free-agent talent to surround their new franchise quarterback now that Brady has finalized his deal in Tampa Bay. I believe a fresh-start, mixed with the fantasy rock star couple of Godwin and Evans, will ignite a new fire under Brady's feet. Brady will bounce-back inside the top-10 fantasy quarterbacks in 2020, with a chance to slide as high as the six-eight spot.
STAY IN TOUCH
Sign up for FantasyData's newsletter and get awesome content sent to your inbox.
We'll never share your email address and you can opt out at any time, we promise.
---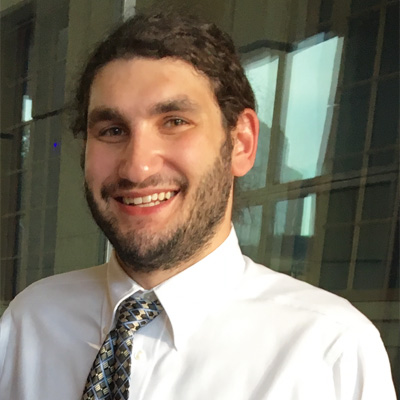 Josh is a Fantasy Football writer with 10 years of experience in competitive leagues. His professional background stems from the fast-paced world of sports media, with experience working for NFL Films and Thursday Night Football. His first-hand familiarity with the NFL gives him an interesting perspective in the world of fantasy football. Concurrent with his fantasy football analysis, Josh is a published sport and fiction writer. Josh resides in the Fishtown neighborhood of Philadelphia, Pennsylvania.