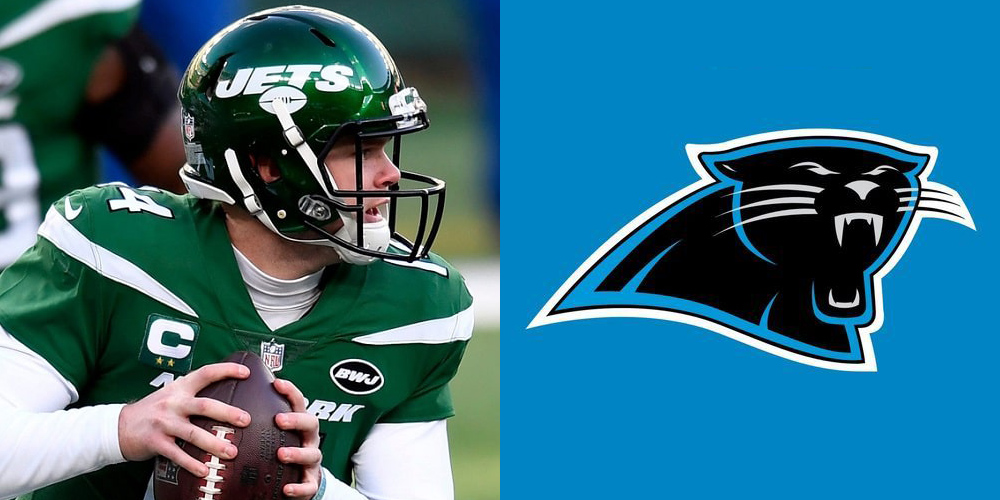 Fantasy Impact: Sam Darnold Traded To The Panthers
---
Sam Darnold Traded
With the NFL draft around the corner at the end of April, most teams are gearing up for their time in the war room. However, some deals are still being created by NFL GMs trying to bolster their roster this offseason. The most recent trade, confirmed by Adam Schefter, is the New York Jets trading QB Sam Darnold to the Carolina Panthers for a 2021 sixth-round pick and second and fourth-round picks in 2022.
Filed to ESPN: Jets trading QB Sam Darnold to the Carolina Panthers for a 2021 sixth-round pick and second- and fourth-round picks in 2022, per sources.

— Adam Schefter (@AdamSchefter) April 5, 2021
The reaction around the league seems to be positive when it comes to both teams. Although Jets fans have a rocky past with Darnold, for the most part, they are wishing him the best and saying he never had a chance to succeed with their organization.
Panthers fans seem to be finished with the Teddy Bridgewater experiment and ready to try another quarterback in 2021. Most fans are more excited to extrapolate trade offers involving Bridgewater to places such as the Chicago Bears, Denver Broncos, and a few random Washington Football Team thrown into the mix.
Here is a live poll I recently posted on Twitter asking the world who will be the starter for the Carolina Panthers in Week 1:
Who starts Week 1 for the @Panthers @MyFantasyLeague @FantasyDataNFL #NFLTwitter

— joe pepe (@jpep20) April 5, 2021
This trade changed the landscape of two of the top 10 teams in this year's NFL draft. The Jets are now practically solidified in the role of drafting a quarterback, which most analysts are saying will be Zach Wilson. The Panthers are now looking at their quarterback room, having a former top-three pick in Sam Darnold and their last season acquisition of Teddy Bridgewater.
The big question for the Panthers revolves around who will be under center in Week 1. Their offense undoubtedly has an abundance of talent with players such as DJ Moore, Robby Anderson, and Christian McCaffrey. Can Sam Darnold elevate the play under center, or will Teddy Bridgewater win the starter's role again this year?
Since the Panthers have exercises Sam Darnold's fifth-year options, I believe that the team is now Sam Darnold's for at least this season. Bridgewater could be leaving the Panthers in the way of trade to recoup some of the pieces they just traded away in the draft, or he will accept the backup role and help mentor Darnold, who is still just 23 years old.
Something Darnold can look forward to is the protection rate that Teddy Bridgewater received last season. At a rate of 89.6%, the Panthers 2020 quarterback was ranked fifth in the NFL's protection rate leaderboards. Darnold, with the Jets, was 35th in the league with a rate of just 74.1%.
Bridgewater does have the edge when it comes to completion percentage with a 69%(fifth in the NFL) rating compared to Darnold's rating of 59.6 (33rd in the NFL). Bridgewater also leads the way when it comes to deep ball completion percentage. Bridgewater ranks 12th (43.6%) compared to Darnold's 31st ranking with just a 27% rate.
Let's break down a few more efficiency statistics to see which quarterback comes out ahead with their play. Remember, statistics don't solidify an answer alone; however, they will help us paint a better quarterback picture between these two Panther quarterbacks.
*All statistics are from the 2020 season*
Play Action Completion %
Bridgewater: 65%
Darnold: 50.6%
True Passer Rating
Bridgewater: 91.4
Darnold: 58.3
Accuracy Rating
Bridgewater: 7.9 (tied with Aaron Rodgers for best in the NFL)
Darnold: 7 (29th in the NFL)
Red Zone Completion %
Bridgewater: 56.4%
Darnold: 37.8%
Trades are exciting for any NFL fan, but when you take a deeper dive into the stats, you see, the move could be a lateral shift (if not an advantage to Teddy Bridgewater) in the role of starting quarterback. The key to this whole trade is that the Panthers have already exercised Darnold's fifth-year option. Sam Darnold has a lot of potential. With only being 23 years old, Matt Rhule and offensive coordinator Joe Brady are hoping to unlock his potential in the NFL and unlock the potential of their talent offense.
Whoever is the starting quarterback for the Carolina Panthers will have a plethora of talent, and great offensive minds on the coaching staff, to help them succeed. You should keep an eye on how this battle plays out through training camp if both players remain on the roster for fantasy purposes. At most, either quarterback should be viewed as a QB2/ QB 3 (in SuperFlex) option in your leagues.
How do you feel about this Jets/Panthers trade? Let us know at @FantasyDataNFL, and you can reach out personally at @jpep20
STAY IN TOUCH
Sign up for FantasyData's newsletter and get awesome content sent to your inbox.
We'll never share your email address and you can opt out at any time, we promise.
---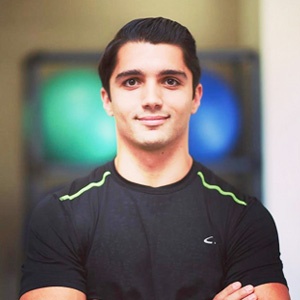 Former minor league soccer player/winner of TKO. Avid Philadelphia Eagles fan, Philadelphia born and raised, who also named their mascot (Swoop) for the team. Huge fantasy football fanatic who is all about the stats and ready to debate any topic. I have written for major publications within the sports and fitness world. Things I will debate until my last breath: Superman is the best superhero, Tim Tebow would have been a sustainable QB if he went to the Jacksonville Jaguars, and pineapples dont belong on pizza.