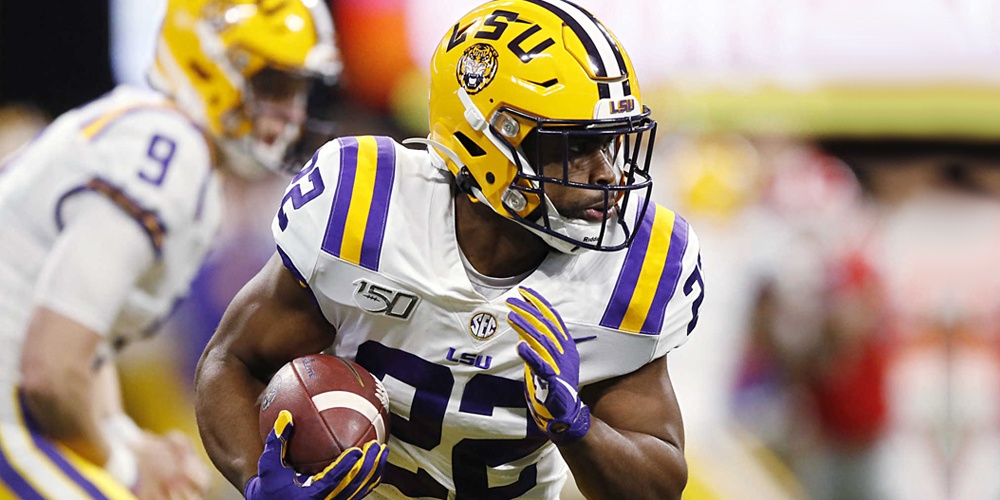 The Fantasy Rookie Impact for 2020
---
There is always a lot of excitement and hype for the incoming rookie class. This year, though, the hype for this coveted 2020 rookie class is higher than ever. It can be hard to decipher the difference between fantasy football impact players and landmines that could sink your fantasy football rosters if you select them too early.
There are plenty of impact players in this class. The running backs, especially, have the potential to shape the 2020 fantasy football season. Wide receivers, although they tend to make an impact at a slower rate, also have a lot of dynamic 2020 impact players too. Below are the players I believe are the top contenders to help you win a fantasy football championship this season.
Quarterbacks
Joe Burrow, Cincinnati Bengals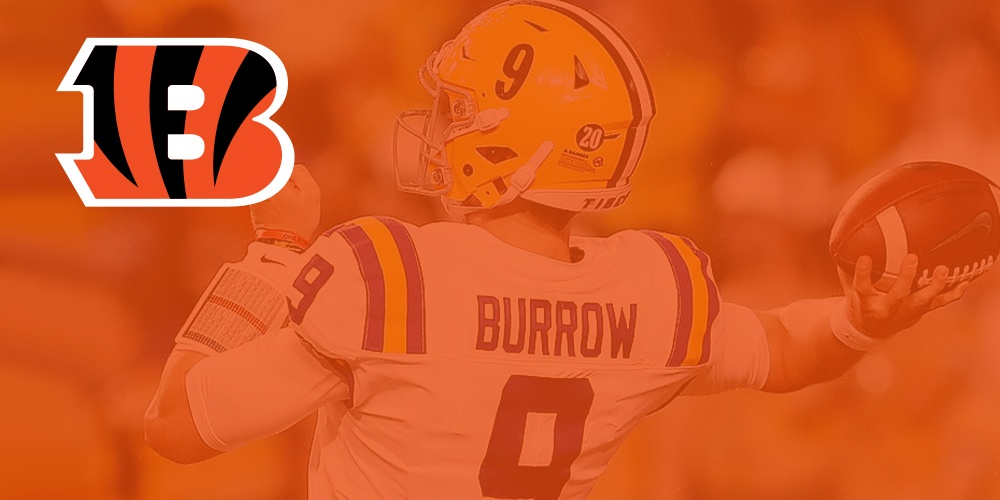 Burrow took the college football world by storm in 2019, rising from a near unknown to a cigar-smoking national champion in less than a year. His accuracy in the short and midfield, elite mental processing, tight mechanics, and subtle mobility led to him being selected first overall in the 2020 NFL Draft.
With the release of Andy Dalton, the Bengals have indicated that the newly energized offense will be Burrow's from day 1. He will have plenty of options to throw tight spirals to, including a healthy A.J. Green, the reliable Tyler Boyd, an equally exciting rookie in Tee Higgins, and the wild card that is John Ross. Burrow should throw the ball at least 500 times in 2020 and is likely to find the endzone with both his arm and legs.
Burrow is the top rookie quarterback for fantasy football purposes in 2020. He has the ability to finish as a top-12 QB, and his upside makes him a worthwhile pick.
Continue Reading...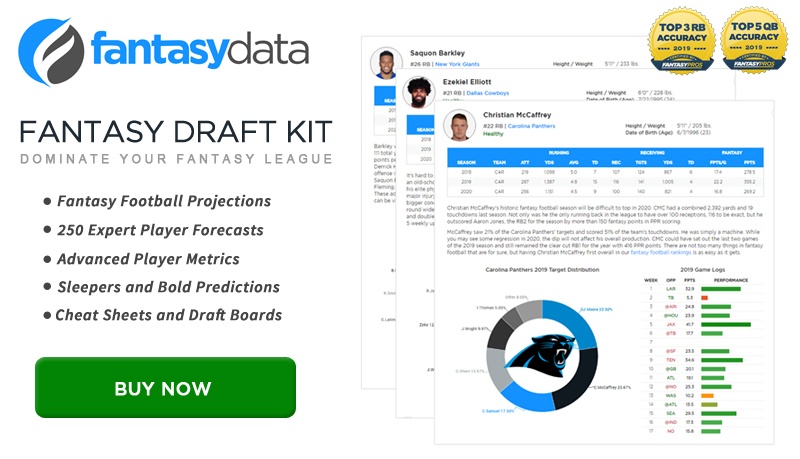 STAY IN TOUCH
Sign up for FantasyData's newsletter and get awesome content sent to your inbox.
We'll never share your email address and you can opt out at any time, we promise.
---
Matt is a fantasy football writer and podcaster whose work focuses on dynasty fantasy football, devy fantasy football and, in particular, how college prospects will translate into fantasy football value. You can always ask him questions on Twitter