Trey Lance Fantasy Forecast 2021
---
Trey Lance Fantasy 2021
Trey Lance was born with the pedigree to become a football player. He is the son of a former college, CFL, and WLAF cornerback. He grew up in the small college town where his dad played football, and where football (or hockey) was about all there was to do as a kid. While his spotlight as a player may be short to the rest of the nation, he has been playing RB and QB his whole life and chose to stick to his desire to play QB collegiately by turning down the opportunity to play at a Power 5 school to ensure he'd get that opportunity. In the course of his 17 starts (and 19 games played) at North Dakota State, he showed enough talent and ability to get drafted by the San Francisco 49ers at pick number 3 overall. The 49ers made a trade up to get the 3rd pick with around a month between the trade and the draft, trading away 3 first-round picks (and 1 third-rounder) with Lance as their target - according to Shanahan and Lynch. What did they see in Lance's brief stint as a starting QB at the FCS level that made them give up so much draft equity to make sure they got him in this draft? Let's have a look...
Quick Links
SKILL SET
Being the son of a football player, Lance learned the nuances of the game at an early age and developed those into a command of his offense at NDSU that had him calling his own protections and reading the whole field to find the open man. Lance played in a pro-style offense and ran a lot of play-action (a Kyle Shanahan staple). Lance's mental processing skills and ability to read defenses so well likely comes from his dad's defensive-back knowledge being passed onto him. However, his physical gifts are all his. Lance has a powerful arm and plenty of speed with enough wiggle to rack up yards on the ground. Lance completed just under 67% of his passes in 2019 and didn't throw an INT until his final game in college, his only game played in 2020. A look at any highlight reel or scouting report out there reveals this guy can make any throw with the right amount of touch and accuracy to get it where it needs to be. Any concerns about his professional success emanate from his abbreviated college experience and for playing an FCS schedule. These are valid concerns. Working in Lance's favor are his work habits, his being a film junkie, and he could be coming into the league with a chip on his shoulder for not getting that Power 5 opportunity to play QB. Comparisons of Trey Lance to Buffalo Bills quarterback Josh Allen make some sense when you consider Allen's raw abilities coming out of a small school that played a Mountain West schedule. Allen took some time to develop and has become one of the league's top dual-threat quarterbacks.
#49ers QB Trey Lance worked out in the offseason with 2nd round WR Tutu Atwell, now with the #Rams 👀

I can't wait for this season's division rivalries in the NFC West 👊 pic.twitter.com/sj8V7iIk6F

— 𝙏𝙝𝙚𝙎𝙁𝙉𝙞𝙣𝙚𝙧𝙨 (@Thesfniners_) May 7, 2021
LANDING SPOT
It could have been Josh Allen that sparked Shanahan's desire to get a big-armed QB with mobility to take over his offense from the oft-injured Jimmy Garoppolo. Shanahan watched Josh Allen shred his 49ers' defense throwing for 375 yards a 4 TDs without having to use his legs. Just the threat of what Allen can do on the ground was enough to keep the 49ers defense aware of his location at all times, allowing his receivers' room to work. There is also this presser clip and ensuing thread that breaks down Shanahan's thoughts about what a zone-read QB can do for an offense. He is talking about his stint with the Redskins in it, but it applies to why the 49ers felt they needed to trade up and get that same type of guy in this draft. Shanahan and Lynch have already made it to a Super Bowl. They have already had 4 draft classes and free agencies to fill out the core of the roster. They have already tried the "cheap" route of obtaining a QB by trading for Jimmy G. This year, with the amount of talent they have on both sides of the ball, it was time to go all out and get the guy Shanahan describes in that clip, his next RG3...or his first Josh Allen.
Trey Lance was 19 during this play.
Today is his 21st birthday! #TreyLance #49ers pic.twitter.com/UMDSbrANyk

— John Chapman (@JL_Chapman) May 9, 2021
FANTASY IMPACT
Lance played in an offense that meshes very well with what Kyle Shanahan wants his offense to be and he brings the dynamic of mobility to add the extra wrinkle Shanahan has lacked since Robert Griffin. Griffin started as a rookie under Shanahan's tutelage and was a sensation early on in his career, setting a precedent for what Shanahan might be able to do with a young Trey Lance. Lance has experience under center and turning his back to a defense to execute play-action fakes. He has the mobility to escape when he turns his eyes upfield and sees Aaron Donald or Chandler Jones closing in on him. Those are sacks with Jimmy G, but perhaps those plays have a chance with Lance. Shanahan's offense is going to be a circus of players that can all take a short pass the distance. Only now, Shanny has a QB that can hit the deep parts of the field, all the while forcing defenses to defend him as a potential runner. With guys like Kittle, Deebo, and Aiyuk catching and running, Lance's job is simply to be himself, don't make mistakes, and keep plays alive. All the things he did at NDSU. While it is unknown for how long we must wait for Lance to take the field, we do know it will be in 2022 at the latest. If Jimmy G continues to get hurt, or Shanny feels he's not the best QB for the job anymore, Lance will step in and we might be able to expect some RG3-like rookie magic.
DYNASTY VALUE
If the opportunity to start right away presents itself, then Trey Lance's fantasy value should be similar to where you would draft a Joe Burrow (or somewhere in the top 75-90 picks), and ahead of his fellow classmates due to landing spot. The QBs taken ahead of him have better resumes but they do not have Kyle Shanahan calling plays that get guys wide open. We're also going to get more out of Lance's ground game than the other two, which is an important factor in most scoring formats. If it looks like we're going to have to wait until 2022, then I'd wait another 2-3 rounds before pulling the trigger. RG3 started out hot for Shanny but we cannot guarantee a player with a shorter resume will do the same. 49er QBs were not major assets in 2020, with the three of them combining to barely edge out Philip Rivers as a combined QB20. Through 16 games in 2019, Jimmy G managed to reach QB14. We have to keep in mind the immobility of those 49er QBs and adjust our expectation a bit higher for Lance as a starter, whenever that comes around. 3 years down the road, we could be looking at him in the same draft area as we're taking Josh Allen and Kyler Murray. Knowing what Shanahan has been able to get out of his QBs over the years, and with the system he runs, I may have higher expectations than others when it comes to Trey Lance's dynasty value and would consider drafting him inside of the top 75 in this year's start-up dynasty drafts. And, for me, he's easily the top QB on the board in dynasty rookie drafts.
STAY IN TOUCH
Sign up for FantasyData's newsletter and get awesome content sent to your inbox.
We'll never share your email address and you can opt out at any time, we promise.
---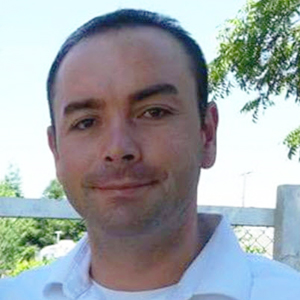 NorCal native Jesse Jones has been obsessed with fantasy football since first joining and winning a league in 1994. Always looking for an edge, Jess has been ahead of the curve mining data and building customized spreadsheet rankings and projections while others showed up to draft day asking for a pencil and a cheat sheet. Avid DFS, Best Ball and Re-Draft player that dabbles lightly in Dynasty. When not geeking out on Fantasy Football, Jess can be found hiking, kayaking, swimming, playing tabletop games, cooking, trading equities, listening to good tunes and/or enjoying a craft brew or two.