Dynasty Rookie Rankings 2022
---
Dynasty Rookie Rankings 2022
Though some of us are foolhardy enough to hold our dynasty fantasy football rookie drafts before the NFL Draft, most of us play in leagues where our drafts take place after the NFL Draft. With rookie draft season already in full swing, it's time to dig into this year's class now that they all have landing spots and draft capital attached to their profiles.
This year was heavy at the wide receiver position, with just a couple of slam dunk options at running back, though a few more running backs had higher than expected draft capital and/or excellent landing spots that could lead to immediate fantasy relevancy in 2022. Below are my top-50 dynasty rookie rankings, offense only, to help you navigate your upcoming rookie drafts. Once you complete your rookie drafts, you know your work isn't over, and here at FantasyData, we have tons of tools, rankings, and articles to help you stay ahead of your competition.
Here are the top-50 Dynasty Rookie Rankings for skill-position players for dynasty enthusiasts to consider as the 2022 NFL and fantasy season is now open for business. For comparisons to rookie output this season, check out our Fantasy Football Rankings page for 2022
Dynasty Rookie Rankings
Rank
Player
POS
Team
NFL Draft
1
Breece Hall
RB
New York Jets
2nd (36)
2
Garrett Wilson
WR
New York Jets
1st (10)
3
Drake London
WR
Atlanta Falcons
1st (8)
4
Treylon Burks
WR
Tennessee Titans
1st (18)
5
Kenneth Walker III
RB
Seattle Seahawks
2nd (41)
6
Chris Olave
WR
New Orleans Saints
1st (11)
7
Jameson Williams
WR
Detriot Lions
1st (12)
8
Skyy Moore
WR
Kansas City Chiefs
2nd (54)
9
James Cook
RB
Buffalo Bills
2nd (63)
10
Jahan Dotson
WR
Washington Commanders
1st (16)
11
Christian Watson
WR
Green Bay Packers
2nd (34)
12
George Pickens
WR
Pittsburgh Steelers
1st (52)
1. Breece Hall | RB
Breece Hall is the consensus, if not unanimous 1.01 in rookie drafts in start one quarterback leagues. Hall's college production was elite. His NFL Combine testing was elite, just look how he filled up the left side of his spider chart.
As the first running back selected in the draft, 36th overall, giving him elite draft capital. The only knock you could find against him is that he landed on a Jets offense that didn't play particularly well last season. If you want to stretch you could say that the presence of Michael Carter could limit some of Hall's target share I would refer you to Jonathan Taylor and Nyheim Hines if Carter does concern you. Hall is simply elite in all facets. His vision, patience, burst, and agility are elite, and the below play gives you a snapshot of all of those skills on display.
Breece Hall's TCU tape is insane

This might be my favorite play I've seen from him so far. Wow pic.twitter.com/KdBw1pUDES

— Michael Nania (@Michael_Nania) May 4, 2022
2. Garrett Wilson | WR
At 1.02 some dynasty fantasy managers would lean running back over everything, but I'm going with a player at another position. Garrett Wilson put up impressive college production, especially considering he shared a field with fellow 2022 NFL first-round draft picks Jameson Williams, Chris Olave, and future first-round NFL draft pick Jason Smith-Njigba. Wilson is a technician who can win on every level of the field. He's extremely athletic, a YAC monster, and the most complete wide receiver in the 2022 class. There's concern that Zach Wilson may not improve, and the ceiling could be capped with Elijah Moore on the roster, but I always bet on the talent, and Wilson is the most talented receiver this year.
3. Drake London | WR
If you prefer your wide receivers to come in XL size then Drake London is your man. The former basketball player checks in a 6'3" and tips the scales at 219 lbs. London isn't just a size freak, he also dominated in college, had an early breakout age in college, and was an early declare while hitting every other performance metric you want to see from a wide receiver prospect.
WRs since 2014 to
🔹Drafted day 1
🔹<=20.0 BOA
🔹>=30% Dominator
🔹Early Declare
🔹>=2.9 best season Y/TPA

Justin Jefferson
Ja'Marr Chase
Mike Evans
OBJ
Sammy Watkins
CD Lamb
Amari Cooper
DJ Moore
Rashod Bateman

Drake London🔥
Garrett Wilson🔥
Jameson Williams🔥

— DFF Draft Director (38-14) (@ChrisMiles1017) May 5, 2022
London lands on an Atlanta offense in severe need of a WR1, and that's what he immediately becomes, with tight end Kyle Pitts being the only pass catcher of relevance on the roster. London should be a lock for 100+ targets his rookie season, which is critical. Wide receivers that fail to hit in their rookie season rarely go on to become fantasy superstars. London should have no such issue.
4. Treylon Burks | WR
Treylon Burks's profile was picked apart leading up to the NFL Draft. Some scouts question his route running, or were underwhelmed with his 4.55 40-yard dash, which fell in the 37th percentile while ignoring the fact that at 6'2" and 224 lbs., his speed score ranked top 6 in this wide receiver class. Burks is more than fast enough and is a bully with the ball in his hands.
You all can't have nice things. Treylon Burks is top-6 in speed score.

It's George Pickens for life.

Skyy Moore is learking

David Bell beats Wan'Dale Robinson and Jahan Dotson. - It pays to be Thicccc pic.twitter.com/EOAPJNaCt4

— Bruce Matson (@MetricScout) March 4, 2022
5. Kenneth Walker III | RB
Dynasty or not, you do need to look at positional scarcity as one factor when drafting. The next few receivers on the board have enough questions that I'm comfortable ranking Kenneth Walker III, as my fifth overall rookie of the 2022 class. The biggest against Walker surrounds his lack of receiving work during his college career, but when you look at how dominant of a pure runner he was last year at Michigan State.
As concerning as the lack of receiving work Ken Walker accrued in college his rushing yards make me feel much better, especially in PPC leagues or in 0.5 PPR leagues pic.twitter.com/3QFXB8GsdR

— #TradeAlert & #Positionism (if you know you know) (@ShaneIsTheWorst) May 6, 2022
Walker wasn't just among the best running backs last season, he's also one of the highest performers that Graham Barfield has ever charted in his Yards Created metric.
Kenneth Walker is the epitome of a Yards Created standout.

Walker's YC per carry (5.86) is 91st percentile and puts him among some amazing prospects (Zeke - 94th, Fournette – 89th, Kamara - 85th).

Think he was a fluid pass catcher on limited reps, too.

He's RB1 over Hall.

— Graham Barfield (@GrahamBarfield) March 29, 2022
With Russell Wilson in Denver and Drew Lock starting in Seattle the Seahawks' best (only?) chance at winning football games next year is to lean on their running backs. Rashaad Penny was fabulous the final five weeks of the 2021 season, but there's a reason he could only garner a 1 year $5.75 million free-agent contract coming off one of the best seasons of his career. Walker is going to see a ton of volume, and don't discount the Seahawks using him in the passing attack similar to how they used Chris Carson who crested 40 targets in two of his three healthy seasons in Seattle.
6. Chris Olave | WR
Chris Olave is the next man up and what a man. Olave blazed a 4.39 at the combine this year. His breakout age (19.2) was elite, his college target share (26%) was nearly elite, and his college dominator rating in the 58th percentile is fine, especially considering his competition for targets as an undergrad (see Garrett Wilson). The Saints trade 3rd and 4th round picks to move up from 16 to 11 overall to secure Olave. Olave is the perfect complement to Michael Thomas, and he could also have found a kindred soul in quarterback Jameis Winston who was one of the best deep-ball passers in 2021.
7. Jameson Williams | WR
Though Jameson Williams only had one season of elite production but it was ELITE. After averaging 133 receiving yards a season in his first two college seasons, Williams broke out and averaged 104.8 yards PER GAME in his final college season, on his way to 1,572 yards. The fact that Wiliams had to transfer from Ohio State to Alabama to escape Olave, and Wilson. It's even more concerning that Williams was able to get on the field but was completely outplayed by his Ohio State teammates.
2020 Ohio State WRs

Garrett Wilson: 238 routes, 723 yards (3.04 YPRR)
Chris Olave: 218 routes, 727 yards (3.33 YPRR)
Jameson Williams: 178 routes, 154 yards (0.87 YPRR)

2023 Draft

Wilson: Pick 10
Olave: Pick 11
Williams: Pick 12

— Scott Barrett (@ScottBarrettDFB) April 29, 2022
Those caveats noted, if not for tearing his ACL in the College Football Championship game, Williams likely would have been the first wide receiver drafted this year. Despite that injury, Williams was still drafted as the fourth wide receiver, drafted at 12 overall. The Lions gave up their second and third-round picks along with their first-round pick to move up 20 spots to take Williams.
8. Skyy Moore | WR
From the moment that the Kansas City Chiefs traded away Tyreek Hill, Skyy Moore seemed destined to become a Chief, and the chatter was strong that was where he would land. Moore dominated during his sophomore season, compiling a 39% market share of Western Michigan's receiving yards during the 2021 season pulling in 95 passes for over 1,200 receiving yards. Moore and his 4.41 speed are a perfect compliment to the Chiefs' other main receiving options, Juju Smith-Schuster and Travis Kelce, as they can work the short and intermediate sections of the field while Moore stresses the safeties.
---
Win Your Fantasy League!
Become a member at FantasyData and get access to the industry's best fantasy football subscription available!
---
9. James Cook | RB
James Cook is better known for his receiving prowess than rushing ability during his time at Georgia. Cook ran for just 1,503 yards during his college career, though it should be noted that 728 of those yards came in his senior season and he maintained a 6.4 yards per attempt on a career-high 113 attempts last year. What sets Cook apart from the remaining running backs in this class, which is partly why the Bills drafted him in the second round of the draft, is his receiving ability. Cook averaged 10.9 yards per reception on 67 career receptions and any defense that covers him with a linebacker is asking for trouble, as you can see for yourself below (skip to 0:27 and 2:04).
Cook will likely share early-down work with Devin Singletary, but his receiving acumen almost guarantees that he'll monopolize all passing-down work in one of the most explosive offenses in the NFL. Cook has been comped to Alvin Kamara as a pass catcher and should make an instant impact in his rookie season.
10. Jahan Dotson | WR
The drumbeat for Jahan Dotson continued despite him skipping the Senior Bowl. The knocks on Dotson are his late college breakout age (20.5), minuscule yards per reception (13), not being an early declare, and his size 5'10" and 178 lbs. Though Dotson did breakout out late once he broke out he did so in a major way, hitting a 44% dominator rating during his senior season at Penn State. And what Dotson lacks in size he more than makes up for in speed, running a 4.43 40-yard yard dash. Dotson is a strong route runner, who can win on every level of the field and with his speed could develop into a YAC monster.
11. Christian Watson | WR
Christian Watson is a highly flawed, yet highly intriguing wide receiver prospect. His 40-yard-dash time of 4.34 is simply absurd, and even more so when you consider that he's 6'4" 208 lbs., giving him a 98th percentile speed score. He's explosive with a 94th percentile speed score, and with a 94th percentile catch radius, he should be able to catch anything thrown in his general vicinity.
So how could such a physical marvel fall to the Packers in the second round of the NFL Draft? There are flags. Watson will play his rookie year at the advanced age of 23, his drop rate ranked 114th in CFB last year and his level of competition at FBS North Dakota State was poor. Ranking Watson this high is projecting that he'll be able to harness his raw physical ability and refine his game enough to become a fantasy-relevant player. Packers QB Aaron Rodgers is notorious for his inability to suffer errors from his wide receivers, and Watson is especially raw and will make mistakes. But Green Bay also lost Davante Adams and Marquez Valdes-Scantling from last year's roster, who combined saw 224 targets and 46.2% of all passing targets in 2021. Watson is boom or bust, but the boom could be huge.
12. George Pickens | WR
We're solidly in the range where players with upside are dotting my rankings. George Pickens is upside incarnate. Standing 6'3" and 203 lbs, Pickens is the prototypical "X' receiver who will line up outside only, running an impressive 4.47 40-yard dash placing him in the 74th percentile for speed score at the NFL Combine. Pickens broke out as an 18-year-old freshman at Georgia with 727 receiving yards accounting for a 23.29% market share of receiving yards. But there's a reason Pickens was the tenth wide receiver selected in the draft, at 52 overall to the Pittsburgh Steelers. Pickens sophomore season saw his market share of receiving yards drop to 20.55%. Then Pickens tore his ACL prior during spring practices entering the 2021 season and played in four games accounting for just five receptions and 107 yards, though one of those catches was a pretty impressive 52-yarder in the College National Championship game.
For every positive with Pickens, like excellent contested-catch skills, there seems to be a corresponding negative on his ledger, rumors of being hard to coach. His early college breakout, size and speed, and by landing in Pittsburgh, who have a history of 2nd round wide receiver hits, making Pickens an upside play, which is the type of shot I like to take at the bottom of the first rounds of rookie drafts.
| | | | | |
| --- | --- | --- | --- | --- |
| Rank | Player | POS | Team | NFL Draft |
| 13 | David Bell | WR | Cleveland Browns | 3rd (99) |
| 14 | Rachaad White | RB | Tampa Bay Buccaneers | 3rd (91) |
| 15 | Trey McBride | TE | Arizona Cardinals | 2nd (55) |
| 16 | John Metchie | WR | Houston Texans | 2nd (44) |
| 17 | Wan'Dale Robinson | WR | New York Giants | 2nd (43) |
| 18 | Dameon Pierce | RB | Houston Texans | 4th (107) |
| 19 | Alec Pierce | WR | Indianapolis Colts | 2nd (53) |
| 20 | Brian Robinson Jr. | RB | Washington Commanders | 3rd (98) |
| 21 | Jalen Tolbert | WR | Dallas Cowboys | 3rd (88) |
| 22 | Jelani Woods | TE | Indianapolis Colts | 3rd (73) |
| 23 | Zamir White | RB | Las Vegas Raiders | 4th (122) |
| 24 | Isaiah Spiller | RB | LA Chargers | 4th (123) |
13. David Bell | WR
David Bell put up insane production in each of his three seasons at Purdue, culminating with averaging 116 yards per game as a junior in his final college season. Bell broke out as an 18.4-year-old freshman when he averaged 86 receiving yards per game. For his career, he averaged 102 receiving yards per game, in a legit conference (the Big 10). His three-year average dominator rating was 30.7%, which was better than Treylon Burks, Chris Olave, Drake London, and Garrett Wilson. He secured a 28.7% target share during his college career. Bell's physical testing was horrendous. He tested below average in the 40-yard-dash/speed score, vertical jump, and the three-cone, while slightly above average in the broad jump. As good as Bell's production was in college was how bad his physical testing was. He's slow, not bursty, not very agile, and has a small catch radius. Bell wouldn't be the first sub-par athlete to hit a wide receiver, but his deficiencies cause him to drop in my rankings.
14. Rachaad White | RB
14) Rachaad White wasn't overly impressive as a pure runner in college, but his receiving work makes him a target in PPR leagues. Though White was below the regression line for rushing yards, he was well above that line as a receiver, securing an 18.9% target share in his senior season, a mark that reaches the 98th percentile for running backs.
White has elite speed and burst, making him a threat to score anytime the ball is in his hands, as a runner, but especially as a receiver.
What are we doing with White? Impressive pass catcher, rushing not so much.... pic.twitter.com/S5nn3TJCFg

— #TradeAlert & #Positionism (if you know you know) (@ShaneIsTheWorst) May 7, 2022

Rachaad White RB, Arizona St.
23 years old / 6'0 - 210 lbs

Vision👀
Explosiveness🧨
Pass catching ability👐🏾 pic.twitter.com/OjnczHoTL7

— 𝕊𝕠𝕟𝕤 𝕠𝕗 𝔻𝕪𝕟𝕒𝕤𝕥𝕪 (@DynastySons) February 10, 2022
He's been comped to both David Johnson and Le'Veon Bell as a player, two high-end fantasy assets during their respective heydays, but he only had one year of elite college production, so there's some concern. After being lightly recruited out of high school he started his college career at Division II Nebraska-Kearney, and spent another season at Mt. San Antionio, before making his way to a big-time program, Arizona State, but they only played four games in 2020 due to the COVID pandemic. As a senior, he amassed 225 total touches, including 43 receptions, so he's able to handle a decent-sized workload and his receiving skills are top-notch. His second-day draft capital helps alleviate the concerns caused by just one season of college production and has helped push him up the rookie draft board.
15. Trey McBride | TE
This class is not especially top-heavy, or deep at tight end, but there are a couple of prospects we should be drafting. First up is Trey McBride. The selection of McBride helped earn the Cardinals an "A" from Jake Oliver's 2022 NFL Draft Team Grades. McBride's senior season saw him with over 1,100 receiving yards and a mind-boggling 36% target share of Colorado States targets. He'll be behind Zach Ertz, at least for 2022, and possibly in 2023 as well, but you don't draft tight ends for immediate production. Between his elite college production, 89th percentile 40 times, and second-round draft capital McBride is easily the TE1 of this class.
16. John Metchie | WR
John Metchie is a player that isn't elite in any specific area, but good enough in every area to carver out a role in the NFL. He's likely destined for a role in the slot, and best suited as the second or third option in an offense, as he was most of his time at Alabama, where he secured a respectable 27% target share despite playing with more heralded wide receivers. Second-round draft capital helps push him slightly up my board from a late to mid-second rounder in rookie drafts.
17. Wan'Dale Robinson | WR
My 17th-ranked player is based on draft capital and elite college production. Wan'Dale Robinson was knocked in the pre-draft process because he measured in at just 5'8" 178 lbs, but that's those measurements aren't far off from last year's draft darling Elijah Moore. And he happens to own PFF's number one receiving grade of the 2002 wide receiver class.
There is 1" of difference between Elijah Moore and Wan'Dale Robinson. Stop using hard cutoff thresholds for height/weight measurements please I beg of you pic.twitter.com/d7TbwDOYcb

— David Zäch (@DavidZach16) May 6, 2022
Elite college production and high draft capital are two of the biggest indicators of NFL success and Robinson checks both those boxes.
18. Dameon Pierce | RB

Dameon Pierce was a committee back during his four seasons at Florida, but securing 36 receptions while adding at least 100 rushing attempts in his final two seasons show that he has the coveted three-down skill we need from our running backs. Landing on the Houston Texans roster, that boasts Marlon Mack and Rex Burkhead at the top of the depth chart almost guaranteed that Pierce will have a chance to make an immediate impact in his rookie season.
19. Alec Pierce | WR
Leaning on draft capital (second round, 53rd overall), and physical ability brings us to Alec Pierce.
Notable speed scores with #NFLCombine measurements:

Alec Pierce 120.05
Christian Watson 115.12
Tyquan Thornton 107.88
Treylon Burks 104.99
Skyy Moore 103.11

Jelani Woods 112.03
Grant Calcaterra 105.80

— Justin Hulsey (@FF_Hulsey) March 4, 2022
Pierce also lands on a Colts offense in desperate need of receivers, outside of Michael Pittman there should be little competition for targets. Pierce's college production was lacking, but his upside is appealing at this range of a draft.
20. Brian Robinson Jr. | RB

Brian Robinson Jr. had to wait his turn at Alabama, but once he was up he smashed. In his fifth year, Robinson ran for 1,343 yards and added 35 receptions for 296 more yards. He's going to have to share backfield touches with Antonio Gibson to start his career, but head coach Ron Rivera has already noted that he wants to use these two backs similar to how he used D'Angelo Williams and Jonathan Stewart. Gibson also has a shown a penchant for getting banged up which could lead to additional opportunities for Robinson.
21. Jalen Tolbert | WR
A late draft riser in the prospect Jalen Tolbert brings some impressive college production to the table. Tolbert finished his college career off with consecutive 42% dominator ratings. While his landing spot, Dallas, might appear crowded at first look, Michael Gallup could miss the early part of the season as he recovers from his ACL surgery, and the Cowboys have already demonstrated in the past that they like to use at least three wide receivers in the passing attack. If not for his late college breakout age, and small school pedigree (South Alabama), Tolbert may have been a second-round pick as opposed to a third-rounder in the NFL draft.
22. Jelani Woods | TE
Jelani Woods is an absolute specimen. He's 6'7", 275 lbs. and runs a 4.61 40 (94th percentile speed score). Betting on rookie tight ends is never a slam dunk proposition, but if you have to bet on them then bet on athleticism, and NFL draft capital (third-round), of which Woods has both.
23. Zamir White | RB
Sharing a backfield with James Cook limited Zamir White's college workload, especially as a receiver, and he only totaled 17 receptions during his three seasons.
Are we SURE Zamir White is not Josh McDaniel's early down back this year and Josh Jacobs is the passing down back?

Jacobs 4th in the NFL in RB targets in 2021.

pic.twitter.com/KdkP2VtJte

— Jeff Bell (@4WhomJBellTolls) May 4, 2022
But White did produce as a runner, averaging 5.3 yards per carry in college, and tested well at the combine. The Raiders just declined the fifth-year option on Josh Jacobs which could allow White an opportunity to prove himself in 2022 as the Raiders look to 2023 and beyond without Jacobs on the roster.
24. Isaiah Spiller | RB
Isaiah Spiller was in contention for the RB1 of this class at one time, now he's largely an afterthought. His college production, especially his target share of 9.7%, was very good, but his physical testing, he's slow, not agile, and doesn't have much burst, caused his draft stock to plummet. His biggest issue as a runner is a penchant for bouncing runs to the outside, which worked in college but considering his lack of speed and burst won't work in the NFL. If Spiller can learn to become better between the tackles runner he could be a nice find at the end of the second rounds of rookie drafts. The Chargers have cycled through numerous running backs the past few years, trying to give them a role behind/to compliment Austin Ekeler, and Spiller is the next man up.
| | | | | |
| --- | --- | --- | --- | --- |
| Rank | Player | POS | Team | NFL Draft |
| 25 | Tyler Allgeier | RB | Atlanta Falcons | 5th (151) |
| 26 | Malik Willis | QB | Tennessee Titans | 3rd (86) |
| 27 | Greg Dulcich | TE | Denver Broncos | 3rd (80) |
| 28 | Pierre Strong | RB | New England Patriots | 4th (127) |
| 29 | Tyrion Davis-Price | RB | San Francisco 49ers | 3rd (93) |
| 30 | Tyquan Thornton | WR | New England Patriots | 2nd (50) |
| 31 | Keaontay Ingram | RB | Arizona Cardinals | 6th (201) |
| 32 | Hassan Haskins | RB | Tennessee Titans | 4th (131) |
| 33 | Jerome Ford | RB | Cincinnati Bengals | 5th (156) |
| 34 | Calvin Austin III | WR | Pittsburgh Steelers | 4th (138) |
| 35 | Velus Jones | WR | Chicago Bears | 3rd (71) |
| 36 | Romeo Doubs | WR | Green Bay Packers | 4th (132) |
25. Tyler Allgeier | RB
Tyler Allgeier was largely non-existent during his first two college seasons at BYU but exploded for 3,104 total yards during his final two seasons. Tape watchers will tell you that he goes down to easy on contact, especially considering his size (5'11", 221 lbs.), and he fell to the fifth round of the NFL Draft. But Atlanta just cut last year's starting running back Mike Davis, and Allgeier has a legitimate chance to be a starter in Week 1.
26. Malik Willis | QB
In Superflex drafts, Malik Willis was almost a shoo-in before the NFL Draft. The draft did not go well for Willis though as feel to the third round. The hit rate on quarterbacks drafted in the third round is frightening, but Willis's upside is still immense. His a cannon for an arm, and has been comped to both Michael Vick and Lamar Jackson. Odds are Willis will never be fantasy relevant, but in the third round of rookie drafts, his upside is worth betting on.
27) Uber productive receiving tight ends are some of my favorite bets in the second half of rookie drafts, and we find one here in Greg Dulcich.
.@Greg_Dulcich can do it all. 🙌 pic.twitter.com/ZHEXpdMhjm

— Denver Broncos (@Broncos) April 30, 2022
Dulcich will need to germinate a couple of years on the Broncos roster, sitting behind Albert O., but again most tight ends need a couple of years to develop anyway. In start two tight-end leagues Dulcich could be a great taxi squad stash.
28. Pierre Strong | RB
There could not be many worse landing spots for a running back than New England, but that's the hand that fate dealt Pierre Strong.
Pierre Strong Jr: 90.8 rushing grade in 2021. 11th highest among all RBs in College Football🔥 pic.twitter.com/P46FAqtBo6

— PFF NE Patriots (@PFF_Patriots) May 7, 2022
Though he's going to initially compete with Damien Harris, James White, Kevin Harris, and Rhamondre Stevenson, Strong is versatile, athletic, and talented enough to siphon off work as a receiver or runner and will find a role. If the Patriots move on from Harris and White after 2022, Strong could find himself in a much stronger position entering 2023.
29. Tyrion Davis-Price | RB
Sometimes you just have to look at draft capital, and landing spot and just hit the "draft player" button. Tyrion Davis-Price is that guy in this draft. Davis-Price did very little before his junior season at LSU when he ran for 1,003 yards and added 64 receiving yards on 10 receptions. But he was drafted on day two and is now in the fabled Shanahan running scheme that has turned players like Raheem Moster, and 2021 sixth-rounder Elijah Mitchell into productive fantasy players. He is a banger and could take over the Jeff Wilson Jr. role either in 2022 or 2023.
30. Tyquan Thornton
Tyquan Thornton was a surprise day two pick drafted by the Patriots in the second round. He has great speed (4.28 40-yard-dash), and burst (90th percentile), and his college production was good during his time at Baylor. And you shouldn't scout the helmet but Baylor has a history of churning out draft busts at the wide receiver position, and most draftniks feel Thornton was over-drafted by at least a round (or two). In the middle of the third round of rookie drafts, his speed is badly needed in New England and he could make some noise.
There's a lot of content dropping tomorrow over on @PatriotsCLNS about a certain new #Patriots wide receiver. Grew on me the second time through his tape. Can see why they liked him. Now, just gotta hope it translates. pic.twitter.com/uJBUwr1dXn

— Evan Lazar (@ezlazar) May 5, 2022
31. Keaontay Ingram
Being drafted as the backup to James Conner could be just the shot that Keaontay Ingram needs to realize the potential many of us saw in him after his rookie season in Texas. Ingram ran for 708 yards and flashed receiving chops with 27 receptions in his freshman season. He just didn't improve after that, eventually losing his job to Bijan Robinson, and transferring to USC for his senior season. Though he never reached the heights most of us saw him reaching, he did average over 22 receptions and 65 rushing yards per game during his four-year college career and can play on all three downs.
32. Hassan Haskins
Safely entering the "one injury away" portion of the rankings Hassan Haskins is a very large running back that was drafted in the fourth round by a team with some history with very large running backs. The Titans were the most run-heavy offense in the league last year averaging 32.1 attempts per game, despite losing Derrick Henry after Week 8 to a broken foot. Even without Henry the Titans stuck to their run-heavy scheme and fed another large running back D'Onta Foreman 20 plus carries in three of the final four weeks of the season. If Henry were to miss time again this year, as sometimes occurs with 28-year-old running backs, Haskins could slip right into a heavy workload. That's a role Haskins thrived in last year for Michigan compiling 270 rushing attempts, 1,327 rushing yards, and even added 18 catches.
33. Jerome Ford
The Cleveland Browns selected Cincinnati running back Jerome Ford in the fifth round at 156 overall. Ford was quiet as a church mouse his first three seasons at Cincinnati but exploded for 1,529 total yards and a 29% dominator rating in his junior season. Ford also has a nose for the end zone, with a 9.8% touchdown rate in 2020, and last year his touchdown "fell" to 8.5%, but his overall touchdown scoring was impressive.
#Browns rookie RB Jerome Ford from scrimmage in his 2021 season at Cincinnati:

• 236 plays
• 1,539 yards
• 20 TDs

New weapon in the arsenal. 💣 pic.twitter.com/EI1YHmtp05

— MoreForYouCleveland (@MoreForYou_CLE) May 6, 2022
The Browns backfield seems a bit crowded at the moment, but D'Ernest Johnson has yet to sign his free-agent tender and there have also been rumblings that the Browns could move on from Kareem Hunt before the 2022 season. Even if Ford ends up buried on the depth chart in 2022, he could easily step into Hunt's role in 2023 and beyond.
34. Calvin Austin III | WR
The Pittsburgh Steelers have a rich history of churning out productive wide receivers, and second-rounder George Pickens wasn't the only player they added at the position in this draft. In the fourth round, they selected late breakout Calvin Austin III out of Memphis. Austin didn't break out until he was a 21.5-year-old junior, but he put up 2,105 receiving yards in his junior and senior seasons. He's an older prospect who will play next year as a 23-year-old rookie, and behind a litany of receivers, but his last two years of college production, physical testing, and landing spot make him an interesting stash for your roster.
35. Velus Jones | WR
When the Bears selected Velus Jones in the third round of the draft the pick was largely panned. Jones is 25 years old, didn't break out in college until he was 24 years old, never dominated while in college, and had a middling target share. He is fast, and his speed score of 116.6 falls in the 97th percentile. He also has an opportunity for immediate targets on a Bears roster whose current WR2 is Byron Pringle. When you get this late in the rookie rankings you're looking for something to attach your hopes to, and Jones at least has opportunity.
36. Romeo Doubs | WR
Staying in the NFC North we find another rookie receiver who could also find immediate playing time.
Romeo Doubs: What You Need To Know

• Premier Deep Threat
• 6'2, 200+ lbs with big hands
• Can shake defenders off the LOS

Packers WR room looking better and better pic.twitter.com/nWjNWYtAyw

— IKE Packers Podcast (@IKE_Packers) April 30, 2022
Romeo Doubs is a bigger receiver checking in at 6'2" and 204 lbs, and he had a good production profile though we have to lower expectations since he produced in the weak Mountain West Conference. Despite his relative lack of speed, 4.72 40-yard dash, he averaged an impressive 15.6 yards per reception in college. As noted when discussing Christian Watson, there are a lot of vacated targets that someone has to absorb on this offense, and outside of Watson not one other receiver has any pedigree to speak of.
| | | | | |
| --- | --- | --- | --- | --- |
| Rank | Player | POS | Team | NFL Draft |
| 37 | Kyren Williams | RB | LA Rams | 5th (164) |
| 38 | Ty Chandler | RB | Minnesota Vikings | 5th (169) |
| 39 | Danny Gray | WR | San Francisco 49ers | 3rd (105) |
| 40 | Tyler Badie | RB | Baltimore Ravens | 6th (196) |
| 41 | Khalil Shakir | WR | Buffalo Bills | 5th (148) |
| 42 | Jeremy Ruckert | TE | New York Jets | 3rd (101) |
| 43 | Isaih Pacheco | RB | San Francisco 49ers | 7th (251) |
| 44 | Kevin Harris | RB | New England Patriots | 6th (183) |
| 45 | Charlie Kolar | TE | Baltimore Ravens | 4th (128) |
| 46 | Kennedy Brooks | RB | Philadelphia Eagles | UDFA |
| 47 | Snoop Conner | RB | Jacksonville Jaguars | 5th (154) |
| 48 | Cade Otton | TE | Tampa Bay Buccaneers | 4th (106) |
| 49 | Kenny Pickett | QB | Pittsburgh Steelers | 1st (20) |
| 50 | Daniel Bellinger | TE | New York Giants | 4th (112) |
37. Kyren Williams | RB
Kyren Williams was getting second-day draft buzz before bombing the NFL Combine.
Not only was Wiliams smaller than we hoped (under 200 lbs.), but he was also slow, oh and he has no burst. What Williams does have is an excellent production profile though. He had 77 receptions and averaged 8.7 yards per reception while rushing for 2,127 over the past two seasons. He's also a good blocker, which is not the norm for rookie running backs. Williams will never be a starter in the NFL, but he will have a role and likely be able to provide some spot starts.
38. Ty Chandler | RB
Looking for a potential backup running back next up is Ty Chandler. Alexander Mattison is a free agent after the 200 season, and the Vikings could move on from what will be a then 28-year-old Dalvin Cook, even though that's doubtful. Chandler has excellent size and speed and boasts an elite speed score of 110.9 and could make a little noise if given an opportunity in 2022, but more likely is a stash for the 2023 season. He ran 1,092 yards in 2021 at North Carolina and had at least 15 receptions in three of his five college seasons, so can be an outlet for dump-off passes.
39. Danny Gray | WR
Leaning a bit on draft capital again, Danny Gray out of SMU was a third-round pick by the San Francisco 49ers. Currently behind Deebo Samuel, and Brandon Aiyuk on the depth chart Gray offers a dimension to the 49ers offense that was missing in 2021, deep speed. He ran a 4.33 40-yard dash at the combine, and his 16.4 yards per reception in college was in the 74th percentile.
40. Tyler Badie | RB
Despite his extremely late draft capital (sixth round) Tyler Badie was uber-productive in college. But that production was almost exclusively limited to his senior season at Missouri when he ran for 1,604 yards and added another 330 receiving yards on 54 receptions. In his final three seasons, Badie averaged 38 receptions and was a receiving touchdown juggernaut.
The Baltimore Ravens select Missouri RB Tyler Badie at No. 196 overall.

ELEVEN receiving touchdowns since 2019 (tied for 1st among FBS RBs) 🙌 pic.twitter.com/rRQXBgukHv

— PFF College (@PFF_College) April 30, 2022
Badie could easily find himself in the Raven's running back rotation starting as soon as this year as J.K. Dobbins and Gus Edwards recover from last year's season-ending injuries.
41. Khalil Shakir | WR
Khalil Shakir was extremely productive in college garnering a 32.2% target share with a 40.8% dominator rating. He also has decent speed with a 4.43 40-yard-dash, good enough for a 71st percentile speed score. Level of competition, he played at Boise State in the MWC, and day three capital is the reason that Shakir falls as far as he does in my rankings. Stylistically he's been comped to Deebo Samuel and is one of those "mismatch" players that can be used in a variety of fashions in an offense.
42. Jeremy Ruckert | TE
Jeremy Ruckert was lightly used during his time at Ohio State, which makes sense considering the wide receivers on the roster. Physically he comps to Tyler Higbee and Pat Freiremuth, and though he wasn't targeted much at Ohio State, when he was he always produced. Being a good athlete that has shown good hands when given the targets, Ruckert's third-round draft capital makes him worth adding to your roster late in your rookie drafts.
Jeremy Ruckert to the Jets one of my favorite landing spots.

Long Island guy coming back home in an offense that has opportunity and uses a TE.

pic.twitter.com/UCX847vSSI

— Jeff Bell (@4WhomJBellTolls) April 30, 2022
43. Isiah Pacheco | RB
Isiah Pacheco does one thing well, and he does so exceptionally well. Pacheco ran a 4.37 at the NFL Combine, tied for the fastest for all running backs in the 2022 class. The Chiefs took a chance on Pacheco in the seventh round, and do have a history of rotating running backs, even less-heralded ones, as offensive weapons.
44. Kevin Harris | RB
If Kevin Harris's sophomore season, when he ran for 1,138 yards on 6.3 YPC and added another 21 receptions were his final college season there's a great chance that he would have been drafted before the sixth round in the NFL Draft. His junior season was much less impressive, running for just 660 yards with a 4.3 YPC, and just 11 receptions, and landing in the always confusing New England backfield did his fantasy stock no favors. But he is talented, and if can get any run might be able to carve out a role on an offense that has made multiple running backs relevant, if only for several weeks at a time.
45. Charlie Kolar | TE
Charlie Kolar joins a Raven offense that in the past has been known to run some two-tight end sets, even if largely to run block. Kolar is a decent athlete who put up good production in his time with Iowa State, and he ranked second in receptions (62) and receiving yards (756) during the 2021 season. Kolar out-produced Ravens All-Pro tight end, Mark Andrews, during their respective college careers, with a better breakout age, and college dominator rating.
46. Kennedy Brooks | RB
My first UDFA of this class enters my ranks at 44 overall. Kennedy Brooks has good size, and okay college production, though it was largely limited to rushing work, he did average over 1,000 rushing yards per season played at Oklahoma. He joins an Eagles team that has shown they will not trust Miles Sanders with the full workload, and an Eagles team that has shown they have no issues using running backs with low draft capital (Boston Scott, Kenneth Gainwell), or street free agents (Jordan Howard), as significant contributors in their offense.
---
Win Your Fantasy League!
Become a member at FantasyData and get access to the industry's best fantasy football subscription available!
---
47. Snoop Conner | RB
If for no other reason than he's a running back with a path to work Snoop Conner is worth a late-round dart throw. Conner was drafted by the Jaguars in the fifth round, and joins a roster whose presumptive starter Travis Etienne is returning from a Lis Franc injury, and whose presumptive backup/1B, James Robinson, tore his Achilles in late December of last year. There is a path to work, which is all we can ask for at this point.
48. Cade Otton | TE
Cade Otton is a 6'5" receiving tight end with fourth-round draft capital. The Tampa Bay Buccaneers are a little thin at the position, and Rob Gronkowski has to declare his intentions to return to the team in 2022. Stashing elite athletes, or tight ends that were productive (31.8 dominator rating) in college is never a bad idea.
49. Kenny Pickett | QB
Kenny Pickett was drafted by the Steelers in the first round, which should lead to him being a starter at some point in the NFL. I'd temper my expectations though as he's most likely a back-end QB2, but you have to start them too sometimes because of bye weeks and injuries.
50. Daniel Bellinger
The New York Giants tight ends consist of Ricky Seals-Jones (who I do love) and perennial underachiever Jordan Akins. In the fourth round of the draft, they added extremely athletic Daniel Bellinger, 4.63 40-yard dash, 123.8 burst score to their roster. His college production wasn't much to speak of but with fourth-round draft capital and athleticism, he's another tight end to stash on your taxi squad.
Dynasty Rookie Rankings Video/Podcast
---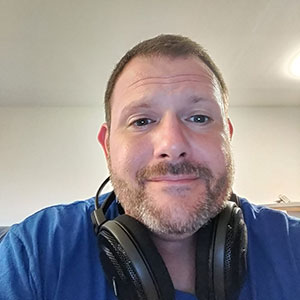 Shane Manila is currently a writer for Dynasty League Football, co-host of the Dynasty Trades HQ podcast, Manic and Chill (DLF YouTube), and Dynasty Intervention. Don't let all the dynasty talk fool you though, Shane loves redraft (almost) as much as he does dynasty football. An FSWA member, Shane formerly contributed his redraft insights via FantasyPros.com. At its core fantasy football is a weekly game, regardless of what format you are playing, and helping you make the correct decisions every week is Shane's only goal. Well, and to entertain you. No reason you can't be informed and entertained at the same time.