Dynasty Rookie Rankings 2019
---
Rookie Rankings 2019
Fantasy football seems to get bigger and better each and every season and one of the biggest indicators of that growth is the sheer number and popularity of dynasty leagues. Rather than making an annual commitment to an entirely new team, dynasty leaguers are in it to win it like the nWo. For life.
Dynasty football owners invest in rookies about as voraciously as some of us invested in Jerome Walton and Gregg Jefferies rookies cards back in the day. Just like with baseball cards, rookie fantasy drafts can often bring a disappointing return on investment.
Fantasy players may not have dreams of stashing their 2019 rookie selections away in a vault but a strong showing in the draft can turn an aging dynasty roster around in a hurry. Here are the top 50 rookies to invest your valuable dynasty draft picks on this season.
| | | | | |
| --- | --- | --- | --- | --- |
| Rank | Player | Pos. | Team | RD | Pick |
| 1 | Josh Jacobs | RB | Oakland Raiders | 1.24 |
| 2 | N'Keal Harry | WR | New England Patriots | 1.32 |
| 3 | Miles Sanders | RB | Philadelphia Eagles | 2.53 |
| 4 | A.J. Brown | WR | Tennessee Titans | 2.51 |
| 5 | D.K. Metcalf | WR | Seattle Seahawks | 2.64 |
| 6 | David Montgomery | RB | Chicago Bears | 3.73 |
| 7 | Parris Campbell | WR | Indianapolis Colts | 2.59 |
| 8 | T.J. Hockenson | TE | Detroit Lions | 1.08 |
| 9 | Marquise Brown | WR | Baltimore Ravens | 1.25 |
| 10 | Deebo Samuel | WR | San Francisco 49ers | 2.36 |
RD | Pick - The round and pick the player was drafted in the NFL Draft
Supply and demand dictate that a premium should be placed on running backs and Josh Jacobs has a clear path to a lead dog duties for the Oakland Raiders. Jacobs never had the backfield to himself at Alabama but impressed Oakland's new regime enough to warrant a first-round investment. He might not have rushed for 1,000 yards with the Crimson Tide but there's a good chance Jacobs will surpass that mark as soon as 2019. He's on the RB2 radar in redraft and a surefire top-2 rookie pick.
Many draftniks had N'Keal Harry as the top wideout in this draft class. The landing spot couldn't have been any better, as Harry winds up with a potent New England offense that is led by the top quarterback in history. The offseason departure of Chris Hogan, Cordarrelle Patterson, and Rob Gronkowski also frees up 155 targets for Harry, who should slide into the X-receiver spot vacated by Josh Gordon. Harry should be the primary end zone target and has a solid chance at recouping WR2 value as early as 2019.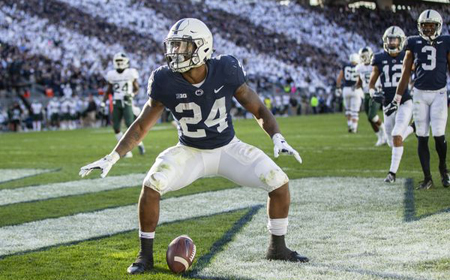 Miles Sanders is one of the fastest post-draft risers due to landing in an ideal spot with Doug Pederson's Philadelphia Eagles. Sanders was stuck behind Saquon Barkley at Penn State but flashed explosive big-play ability along with a three-down skill set. He might split time initially with Jordan Howard, but it seems like only a matter of time before Sanders emerges as a potential fantasy ace.
Teammates at Ole Miss, A.J. Brown and D.K. Metcalf will both be early picks in rookie-only drafts. While Brown was more polished and productive with the Rebels, Metcalf tested in the 99th percentile in several categories and scorched a 4.33-second 40-yard dash, which was phenomenal for a 6-foot-3, 228-pound wideout. Brown will start right away opposite of Corey Davis for the Titans, while Metcalf sill has some work to do to open in Seattle's Week 1 lineup. Metcalf offers an extremely lofty ceiling, but also brings substantial risk.
An instinctive runner with good size (5-foot-10, 222), vision, and plus pass-protection ability, David Montgomery should slide right into Jordan Howard's old spot with the Bears. Montgomery isn't a speed back, but has acted as a workhorse before and can be an excellent pairing with Tarik Cohen acting as a change-of-pace option. Montgomery is a sneaky bet to score eight-plus touchdowns right out of the gate.
Parris Campbell's stock was on the rise following the draft when he was selected with the 59th overall pick by the Indianapolis Colts. Campbell has excellent size (6-foot-0, 205), versatility, and led all wideouts at the Combine with a blazing 4.31-second 40-yard dash, the third fastest overall time. Campbell's deep speed will make him an intriguing weapon combined with T.Y. Hilton.
A massive tight end with the ability to act as an in-line blocker and a serious downfield weapon, T.J. Hockenson drew favorable comparisons to Rob Gronkowski. Hockenson put up impressive burst and agility scores when combined with a 91st percentile catch radius makes him a potential mismatch as a receiver. Questions remain about Detroit's ability to successfully employ a tight end in their offense, but Hockenson has all the tools to be the next elite fantasy option at the game's thinnest position.
The cousin of Antonio Brown, Marquise Brown was the first receiver drafted in the 2019 NFL Draft, going to Baltimore with the 25th pick. Like his cousin, Brown is an elite route runner who excels at creating space with crisp footwork and offers an elite top gear to turn short routes into long touchdowns. Landing with the league's run-heaviest offense didn't help Brown's Year One stock, and his diminutive size will always be a concern. But Hollywood is an elite prospect who should shine if Lamar Jackson continues to make strides as an NFL passer.
Deebo Samuel was a bit of a surprise as the third wide receiver drafted but landed in a good spot with a creative head coach and play caller and a San Francisco depth chart that is relatively wide open. Samuel is an excellent athlete who flashed dangerous after-the-catch ability at South Carolina. He's expected to start as early as Week 1 for a San Francisco offense that has the potential to be dangerous with a healthy Jimmy Garoppolo under center.
| | | | | |
| --- | --- | --- | --- | --- |
| Rank | Player | Pos. | Team | RD | Pick |
| 11 | Mecole Hardman | WR | Kansas City Chiefs | 2.56 |
| 12 | Andy Isabella | WR | Arizona Cardinals | 2.62 |
| 13 | J.J. Arcega-Whiteside | WR | Philadelphia Eagles | 2.57 |
| 14 | Noah Fant | TE | Denver Broncos | 1.2 |
| 15 | Hakeem Butler | WR | Arizona Cardinals | 4.103 |
| 16 | Kyler Murray | QB | Arizona Cardinals | 1.01 |
| 17 | Darrell Henderson | RB | Los Angeles Rams | 3.7 |
| 18 | Devin Singletary | RB | Buffalo Bills | 3.74 |
| 19 | Damien Harris | RB | New England Patriots | 3.87 |
| 20 | Irv Smith Jr. | TE | Minnesota Vikings | 2.5 |
With trouble looming for Tyreek Hill, the Kansas City Chiefs wisely traded up to select Georgia speedster Mecole Hardman with the 56th pick. Hardman blazed a 4.33 40 and flashed some big-play ability as both a receiver and returner in the Bulldogs' ground-based offense. Hardman isn't quite as explosive as Hill but does check some of those boxes and should be a serious contender for a sizable role right out of the gate if Hill is suspended.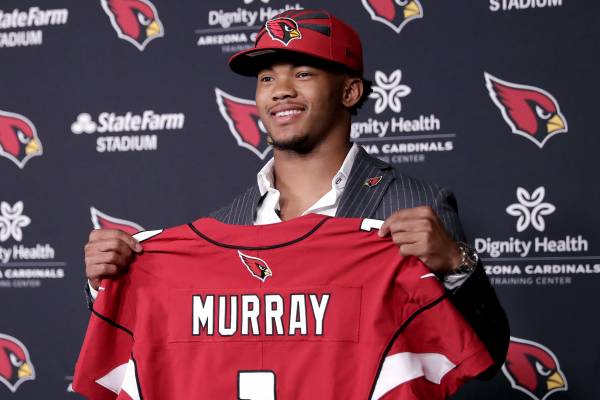 The Cardinals are completely revamping their receiving corps and Andy Isabella profiles as a solid weapon out of the slot or in space outside the hash marks. At UMASS, Isabella led the nation with 1,698 receiving yards and ran a 4.31-second 40-yard dash at the Combine. If Kliff Kingsbury is able to implement his high-octane offense with Kyler Murray, Isabella has the chance to be an instant contributor and should be Larry Fitzgerald's heir apparent. He could be a real PPR gem as early as 2020. Murray, meanwhile, has QB1 upside this season.
J.J. Arcega-Whiteside projects to be a toolsy possession type of receiver. He might not get a ton of snaps in 2019 but with Nelson Agholor seemingly on the way out, Arcega-Whiteside could become a pretty big factor in a potent Eagles' offense soon than later.
Hakeem Butler was one of the disappointments of the 2019 NFL Draft. Butler entered the Combine with top-5 wideout expectations but slid all the way down to the fourth round as concerns about agility, route-running, and hands came to fruition. Butler now joins a young but crowded Arizona receiving corps and has some work to do to become fantasy relevant.
A big-play machine in college, Darrell Henderson seems to have landed in a poor locale behind perennial superstar Todd Gurley. But anyone who remembers Gurley's usage down the stretch in 2018 knows that something could be seriously wrong with that knee. If Gurley gets hurt or is limited, Henderson could be surprisingly busy in his rookie season. And if the former Memphis Tiger flashes the same kind of explosive ability in the pros, he's got weekly RB2 potential.
| | | | | |
| --- | --- | --- | --- | --- |
| Rank | Player | Pos. | Team | RD | Pick |
| 21 | Diontae Johnson | WR | Pittsburgh Steelers | 3.66 |
| 22 | Terry McLaurin | WR | Washington Redskins | 3.76 |
| 23 | Miles Boykin | WR | Baltimore Ravens | 3.93 |
| 24 | Riley Ridley | WR | Chicago Bears | 4.126 |
| 25 | Bryce Love | RB | Washington Redskins | 4.112 |
| 26 | Justice Hill | RB | Baltimore Ravens | 4.113 |
| 27 | Jace Sternberger | TE | Green Bay Packers | 3.75 |
| 28 | Dwayne Haskins | QB | Washington Redskins | 1.15 |
| 29 | Jalen Hurd | WR | San Francisco 49ers | 3.67 |
| 30 | Kelvin Harmon | WR | Washington Redskins | 6.206 |
The Steelers used the third-round pick they acquired from Oakland in the Antonio Brown trade to draft his potential successor, Diontae Johnson. Like Brown, Johnson can play outside or from the slot and has the ability to create space and turn short passes into big gainers. The last time Pittsburgh selected an undersized receiver from the MAC turned out pretty well and Brown's old starting spot should be there for the taking if Johnson can quickly adjust to the NFL.
Washington has little quality or depth in their receiving corps, which makes Terry McLaurin and Kelvin Harmon good candidates to contribute right away as Jay Gruden tries to win now to maintain his job. McLaurin is a burner who already played with presumptive new starting quarterback Dwayne Haskins at Ohio State. Harmon was pegged by many draftniks as a top-10 option before sliding all the way down to the sixth round due to a poor showing at the Combine. If Harmon can overcome those concerns and flash some of the ability he showed on film, he can be a solid late-round sleeper.
There's little chance that Riley Ridley will have the kind of rookie season his older brother, Calvin had for the Falcons. Not only will the younger Ridley open the season buried on the depth chart, but he simply isn't considered to be nearly the athlete that Calvin was. He's worth a stab in the middle rounds of rookie drafts, but those expecting to acquire an immediate fantasy starter should look elsewhere.
While first rounder T.J. Hockenson and Noah Fant are rightfully attracting all the attention, the Packers may have found a real gem in the third round with Texas A&M tight end Jace Sternberger. While Jimmy Graham appears to be on his last legs, Sternberger projects to be a "move" tight end for a Green Bay Packers offense that is desperate to inject some playmakers to take the pressure off of Davante Adams. Look for Sternberger to contribute right away, making him a sneaky pick to finish with the top receiving numbers of this group of three rookie tight ends.
Jalen Hurd is huge (6-foot-5, 226) and profiles as an interesting chess piece type of weapon. At Baylor, Hurd predominately played in the slot, but in the NFL, he could line up outside, in the backfield, or even as an ISO tight end. Head coach Kyle Shanahan has already indicated that he expects Hurd to be used in a variety of ways, making the big rookie a solid, late-round target.
| | | | | |
| --- | --- | --- | --- | --- |
| Rank | Player | Pos. | Team | RD | Pick |
| 31 | Dexter Williams | RB | Green Bay Packers | 6.194 |
| 32 | Darwin Thompson | RB | Kansas City Chiefs | 6.214 |
| 33 | KeeSean Johnson | WR | Arizona Cardinals | 6.174 |
| 34 | Benny Snell | RB | Pittsburgh Steelers | 4.122 |
| 35 | Daniel Jones | QB | New York Giants | 1.06 |
| 36 | Ryquell Armstead | RB | Jacksonville Jaguars | 5.14 |
| 37 | Drew Lock | QB | Denver Broncos | 2.42 |
| 38 | Alexander Mattison | RB | Minnesota Vikings | 3.102 |
| 39 | Trayveon Williams | RB | Cincinnati Bengals | 6.182 |
| 40 | Josh Oliver | TE | Jacksonville Jaguars | 3.69 |
Moving into the third and fourth rounds of rookie drafts is where you target players that might not be getting hype but landed in a good situation or have other factors that may open the door for an opportunity. Dexter Williams and Darwin Thompson are a pair of running backs who appear to be buried on the depth chart but play in high-octane offenses are could be a minor injury away from making an early impact. Thompson, in particular, scored 16 times last year at Utah State and flashed the kind of three-down ability to be a good fit for Andy Reid.
Arizona Cardinals sixth-round wideout KeeSean Johnson has NFL size and was highly productive at Fresno State. But Johnson had an underwhelming Combine to go along with lackluster speed, so he'll have his work cut out to carve out a role in Kliff Kingsbury's new offense.
Daniel Jones and Drew Lock will likely both get a "redshirt" rookie season in the NFL in 2019. That puts them well off the fantasy radar in redraft formats. About the only significant dynasty value for Jones and Lock, this year is as stashes in 2QB or Superflex leagues. For start-up dynasty drafts, neither first-year signal-caller is worth targeting until the QB20 or later range.
Giovani Bernard is in a contract year and is tentatively expected to test the market. That could set sixth-round rookie Trayveon Williams up to be the change-of-pace option behind Joe Mixon as soon as the 2020 season. Williams flashed solid receiving chops at Texas A&M, catching 47 balls over the past two seasons for the Aggies. He also earned All-SEC second team accolades with 1,524 rushing yards and 15 scores on the ground as a junior.
| | | | | |
| --- | --- | --- | --- | --- |
| Rank | Player | Pos. | Team | RD | Pick |
| 41 | Tony Pollard | RB | Dallas Cowboys | 4. 128 |
| 42 | Darius Slayton | WR | New York Giants | 5.171 |
| 43 | Devine Ozigbo | RB | New Orleans Saints | UDFA |
| 44 | Gary Jennings | WR | Seattle Seahawks | 4.12 |
| 45 | Emanuel Hall | WR | Chicago Bears | UDFA |
| 46 | Will Grier | QB | Carolina Panthers | 3.1 |
| 47 | Hunter Renfrow | WR | Oakland Raiders | 5.149 |
| 48 | Drew Sample | TE | Cincinnati Bengals | 2.52 |
| 49 | Dawson Knox | TE | Buffalo Bills | 3.96 |
| 50 | Preston Williams | WR | Miami Dolphins | UDFA |
Once we get past the top 40 players, there are slim pickings in the draft but every year, at least one youngster emerges that was drafted this late or not even selected at all. These late picks are great for taking a home run swing or taking advantage of unprepared leaguemates.
Devine Ozigbo wasn't even drafted but is worth a late-round look. Ozigbo has good size and power and put up an 82nd percentile burst score at the Combine. If he makes the Saints, he projects to be a potential short-yardage back for an offense that spends a ton of time in the red zone.
There's some talk that Doug Baldwin's NFL career could be over, which would open the door for some of Seattle's young wideouts to earn a lot of playing time early. Fourth-round receiver Gary Jennings put up an impressive showing at the Senior Bowl and Combine to go along with excellent speed (4.42 40-yard dash) and NFL size (6-foot-1, 214).
Ditto for Hunter Renfrow, who had a knack for being in the right place at the right time for Clemson. Renfrow is small and isn't particularly fast, but runs tight routes and is a sure-handed option who profiles as an NFL slot receiver. With only middling Ryan Grant and J.J. Nelson in front of him, Renfrow could earn playing time as soon as 2019.
Preston Williams is a gifted athlete but comes with a ton of off-the-field concerns and displayed a questionable work ethic. This caused him to go undrafted out of Colorado State but if Williams gets his head straight, he's got the measurables to be a legitimate NFL wideout. He's worth a late-round stab in deeper dynasty formats.
STAY IN TOUCH
Sign up for FantasyData's newsletter and get awesome content sent to your inbox.
We'll never share your email address and you can opt out at any time, we promise.
---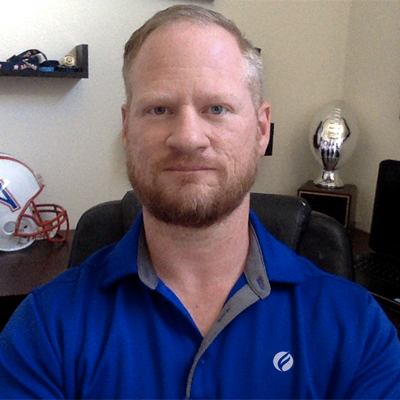 Jody is a member of both the Pro Football Writer's of America (PFWA) and Fantasy Sports Writer's Association (FSWA) and has been covering the NFL and fantasy football for over a decade. Jody won FantasyPro's Most Accurate Expert contest and also garnered the FSTA's accuracy award in 2012. A Houston native, Jody has covered the Texans locally since 2016 for both digital and radio audiences. Past writing stops include CBS Sportsline, Gridiron Experts, Pro Football Focus, Fanball, FantasyPro's. Jody is also a frequent guest on SiriusXM and Houston radio and his work regularly appears in print on newsstands each summer.