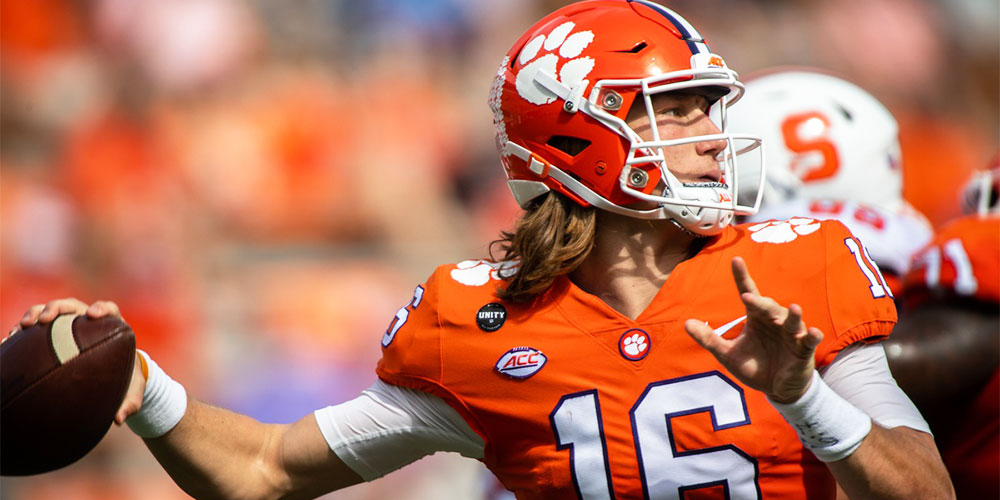 Dynasty Rookie Rankings 2021
---
Dynasty Rookie Rankings
As exciting as the NFL Draft is, the conclusion of another three-day rookie spectacular is one of the most heralded events of the fantasy football calendar. Particularly in dynasty leagues, where rookie-only drafts begin to kick off often before their NFL counterpart even concludes.
The 2021 freshman class is loaded with talented pass-catchers and also features some intriguing running backs to reinforce thinning depth. Dynasty fantasy managers and analysts have spent countless hours scouting this group and now that we know the landing spots, it's time to evaluate how rookie drafts should play out.
Here are the top-50 dynasty rookie rankings for skill-position players for dynasty enthusiasts to consider as the 2021 NFL and fantasy season is now open for business. For comparisons to rookie output this season, check out our Fantasy Football Rankings page for 2021
| | | | | | |
| --- | --- | --- | --- | --- | --- |
| RANK | RANK | PLAYER | POS | TEAM | RD(PICK) |
| 1 | 1 | Najee Harris | RB | Pittsburgh Steelers | 1(24) |
| 2 | 2 | Ja'Marr Chase | WR | Cincinnati Bengals | 1(5) |
| 3 | 3 | Travis Etienne | RB | Jacksonville Jaguars | 1(25) |
| 4 | 4 | Jaylen Waddle | WR | Miami Dolphins | 1(6) |
| 5 | 5 | DeVonta Smith | WR | Philadelphia Eagles | 1(10) |
| 6 | 6 | Kyle Pitts | TE | Atlanta Falcons | 1(4) |
| 7 | 7 | Javonte Williams | RB | Denver Broncos | 2(35) |
| 8 | 8 | Rashod Bateman | WR | Baltimore Ravens | 1(27) |
| 9 | 9 | Elijah Moore | WR | New York Jets | 2(34) |
| 10 | 10 | Trevor Lawrence | QB | Jacksonville Jaguars | 1(1) |
Najee Harris checks all the boxes to be an elite, three-down NFL back: Superb size (6-1, 230), speed (thought to be in the mid-4.4 range), and underrated hands. Harris was only credited with 3 drops and caught 43 passes as a senior. The 2020 Doak Walker winner as the nation's top back, Harris reminds many of Steven Jackson and has even been compared to...Le'Veon Bell. Harris walks right into an ideal situation in Pittsburgh and should be a locked-in three-down player in a powerful offense, making him the easy choice as the top overall rookie and worthy of RB1 considerations even in redraft leagues.
When last seen, Ja'Marr Chase looked like the best receiver in college. That year, Chase led all FBS wideouts in touchdown receptions (18) and was second with 1,559 receiving yards snagging passes from one Joe Burrow. At 6-feet and 201 pounds, Chase blazed a 4.38 40 at LSU's Pro Day but really made a name for himself as an excellent route runner and dangerous downfield weapon. In 2019, he led the FBS with 22 broken tackles and ranked third in yards after contact. Now reunited with Burrow in Cincinnati, Chase will immediately take over the starting spot vacated by A.J. Green and gives the Bengals one of the best young skill-position groups in football. Chase looks like the next great LSU wideout and is certainly worthy of top rookie billing.
Ja'Marr Chase NCAA ranks in 2019:

1st in TD grabs (18)
2nd with 1559 receiving yards
2nd w/ 14.2 yards per target
2nd w/ 20.8 yards per catch
2nd w/ 119.8 yards per game
1st with 22 broken tackles
3rd with 346 yards after contact

— Jody Smith (@JodySmithNFL) August 30, 2020
Travis Etienne's 109.7-speed score ranked second among all notable incoming rookie running backs. In addition to generating extra yards via both power and determination, Etienne has superb hands and the ability to run any routes out of the backfield or lined out wide, giving him excellent flexibility in today's wide-open NFL offensive schemes. Etienne should be the perfect fit in the scheme that Urban Meyer wants to trot out in Jacksonville, but could open his career splitting reps with sophomore James Robinson and Carlos Hyde. When you consider the overall lack of depth at running back, Etienne is certainly worthy of being looked at as high as No. 2 and is far more than a third-down back.
Jaylen Waddle is regularly compared to Tyreek Hill due to his 4.37 speed and big-play skills as both a wideout and returner. At 5-9, 180, Waddle is on the smaller side but excelled as a deep threat, averaging nearly 19 yards per grab for a stacked Alabama squad. As the draft approached, Waddle was rumored to be the No. 2 wideout in the 2021 class and that's exactly how things played out as the Dolphins nabbed the dynamic playmaker one spot after Ja'Marr Chase. With the Dolphins, Waddle should immediately be a factor opposite Will Fuller, giving former teammate Tua Tagovailoa two premier downfield weapons.
There may be a lousy track record for NFL wideouts that weigh 170 pounds, but 2020 Heisman Trophy winner DeVonta Smith is a special talent who wins in all facets of the game-- including with his "Slim Reaper" nickname. Smith led the country with 117 catches and 1,856 receiving yards for the national champs and dominated in every area. Smith is a versatile weapon who can line up in the slot or be a dangerous outside threat, with elite route-running skills and an expansive route tree. He was also great at creating separation off the line of scrimmage and has the speed to be a dangerous big-play weapon. It's too early to tell if the Eagles missed on Jalen Reagor, but Smith is an excellent, versatile fit in Philadelphia and will reunite with QB Jalen Hurts. Smith has an extremely high floor and should start from Day One. He's a solid pick in the top half of the first round of rookie drafts.
Mel Kiper called Florida's Kyle Pitts the highest-graded tight end he has ever scouted and true to form, Pitts is the highest-drafted tight end in NFL history at No. 4 overall. In this case, the hype seems legit as Pitts posted a 99th-percentile 40 time (4.49) at 6-foot-6 and 245 pounds. Along with being a physical marvel, Pitts also posted a 98th-percentile speed score and has the largest wingspan of any WR/TE over the past 20 years. In 2020, no quarterback threw more passes than Matt Ryan, so Pitts walks into an excellent spot and should face considerable mismatches as defenders account for Julio Jones and Calvin Ridley. Rookie tight ends are notoriously slow developers, so keep that in mind in redraft formats, but Pitts' upside at a position with little-to-no depth makes him a serious contender for a top-3 selection in rookie-only dynasty drafts.
Javonte Williams (5-10, 212) has prototype NFL size and is a dynamic between-the-tackles runner who also flashed excellent receiving chops in 2020 by snagging 25-of-30 targets at North Carolina. Williams was second in the nation with 19 carries inside the opponent's 5-yard line and punched in a nifty 22 scores, despite splitting carries. After posting an 11.02 agility score (89th-percentile), Williams was viewed by many in the draft community as this draft class's No. 2 back. The Broncos traded up to select Williams with the third pick on Round 2 and he should push Melvin Gordon for carries immediately. If the NFL announces that Gordon will have to serve a suspension due to an October arrest, Williams could conceivably run away with the starting job, giving him RB2 potential.
Listed at 6-2, 210, Rashod Bateman actually measured in at 6-0, 190 but may have dropped some weight due to Covid. Regardless of his measurements, Bateman led the nation in yards per route run and was consistently able to create separation due to elite route-running skills. Bateman's landing spot in WR-needy Baltimore gives him the opportunity to start from Day One and his flexibility to play inside or outside makes the 21-year-old rookie a good bet to make an immediate fantasy impact.
A lot of draftniks thought Mississippi WR Elijah Moore would be selected in the first round, but he managed to make it to the second pick of Round 2. Moore flashed elite athleticism at Mississippi's pro day, posting a 98th-percentile, 10.67 agility score and running a 4.35 40. Over 90 percent of Moore's snaps last season came from the slot, which is currently manned in New York by Jamison Crowder. However, Crowder, who missed four games last season and half of the 2018 campaign, could be a salary-cap casualty, which would open the door for Moore to start inside and build excellent chemistry with No. 2 overall pick Zach Wilson.
Trevor Lawrence checks all the boxes to be one of the top franchise signal-callers in the NFL and could be a QB1 as early as this season. Incredibly, Lawrence has never lost a regular-season game, which is a testament not only to his abilities but his leadership and drive. Jacksonville has some interesting pieces in place and should have an aggressive, quarterback-friendly offense with Urban Meyer at the helm. In superflex dynasty leagues, Lawrence is every bit worthy of top billing, but in standard 1QB formats, view Lawrence as a high-upside target to consider in the bottom half of Round 1.
| | | | | | |
| --- | --- | --- | --- | --- | --- |
| RANK | | PLAYER | POS | TEAM | RD(PICK) |
| 11 | 11 | Terrace Marshall | WR | Carolina Panthers | 2(59) |
| 12 | 12 | Kadarius Toney | WR | New York Giants | 1(20) |
| 13 | 13 | Rondale Moore | WR | Arizona Cardinals | 2(49) |
| 14 | 14 | Trey Lance | QB | San Francisco 49ers | 1(3) |
| 15 | 15 | Justin Fields | QB | Chicago Bears | 1(11) |
| 16 | 16 | Michael Carter | RB | New York Jets | 4(107) |
| 17 | 17 | Trey Sermon | RB | San Francisco 49ers | 3(88) |
| 18 | 18 | Chuba Hubbard | RB | Carolina Panthers | 4(126) |
| 19 | 19 | Dyami Brown | WR | Washington Football Team | 3(82) |
| 20 | 20 | Zach Wilson | QB | New York Jets | 1(2) |
Terrace Marshall Jr. has ideal NFL size (6-2, 205) and speed (4.40) and was highly productive at LSU, where he caught 23 touchdowns in the past two seasons. By landing in Carolina, Marshall will be reunited with offensive coordinator Joe Brady, who engineered LSU's potent offense in 2019. Marshall has the ability to play inside or on the perimeter and should immediately start in three-wide sets, replacing Curtis Samuel. With RB Christian McCaffrey, WR D.J. Moore, and WR Robbie Anderson to account for, Marshall could see plenty of mismatches opportunities as a rookie and be quite fantasy-relevant right away.
Due to his size (5-7, 181), Rondale Moore will be typecast as an NFL slot receiver, but his ability to consistently get open with elite footwork and a solid feel for exploiting zone coverage makes him an intriguing fit as a potential QB-friendly safety valve who could consistently absorb targets. Moore's pro day at Purdue really helped his cause, as the 20-year-old speedster ran a 96th-percentile 40 (4.37) and also boasted a 135.3 speed score (96th-percentile), and 10.78 agility score (94th). With longtime veteran WR Larry Fitzgerald still a free agent, Moore now has a clear path to starting inside for a potent Cardinals' attack and is a sneaky pick to lead all rookie wideouts in targets in 2021.
Kadarius Toney was a surprise to some as the fourth wideout off the board, but he showed good versatility and athleticism at Florida. Toney has the ability to be a factor on jet sweeps due to his superb tackle-breaking ability, which is evidenced by his 96th-percentile burst score. At 5-11, 193, Toney can play on the perimeter or inside, where over 80% of his snaps occurred for the Gators. Therein lies the problem, as the Giants already have a locked-in slot receiver in Sterling Shepard and signed Kenny Golladay to start opposite Darius Slayton. Toney may have problems cracking New York's lineup early despite the first-round draft billing. His 2021 prognosis isn't great, but Toney is a decent dynasty hold in the top of Round 2.
A pair of superb collegiate quarterbacks each have a shot at posting top-15 fantasy statistics as rookies. Trey Lance is a darkhorse to post QB1 numbers right away. Robert Griffin III made an immediate impact as a rookie in Kyle Shanahan's offense, and Lance might be a better runner and rarely turned the ball over at North Dakota State. It's laughable how the Chicago Bears have never been able to land a long-term franchise signal-caller, but by trading up for Ohio State superstar Justin Fields, those days may finally be over. Fields could open the season behind Andy Dalton, but the rookie's accuracy and elite running ability make it only a matter of time before he sees action. Both of these young signal-callers have extremely high ceilings and warrant second-round attention in rookie-only drafts and top-5 value in Superflex formats.
Mike Davis saved countless fantasy rosters last season when he performed admirably as Carolina's three-down back after Christian McCaffrey was injured. With Davis no plying his trade in Atlanta, Chuba Hubbard should be the new RB2 target. Hubbard rushed for 2,084 yards and 21 scores as a redshirt sophomore and routinely broke off big gainers at Oklahoma State. At 6-feet and 210 pounds, Hubbard can be a factor in short-yardage but still needs to develop as a receiver. He won't get many touches behind CMC, but is an ideal stash who offers RB2 upside in the event that McCaffrey was to miss time again.
| | | | | | |
| --- | --- | --- | --- | --- | --- |
| RANK | | PLAYER | POS | TEAM | RD(PICK) |
| 21 | 21 | Amon-Ra St. Brown | WR | Detroit Lions | 4(112) |
| 22 | 22 | Amari Rodgers | WR | Green Bay Packers | 3(85) |
| 23 | 23 | Kenneth Gainwell | RB | Philadelphia Eagles | 5(150) |
| 24 | 24 | Pat Freiermuth | TE | Jacksonville Jaguars | 2(55) |
| 25 | 25 | Mac Jones | QB | New England Patriots | 1(15) |
| 26 | 26 | Nico Collins | WR | Houston Texans | 3(89) |
| 27 | 27 | D'Wayne Eskridge | WR | Seattle Seahawks | 2(56) |
| 28 | 28 | Josh Palmer | WR | Los Angeles Chargers | 3(77) |
| 29 | 29 | Tutu Atwell | WR | Los Angeles Rams | 2(57) |
| 30 | 30 | Jaelon Darden | WR | Tampa Bay Buccaneers | 4(129) |
Highly productive at USC, Amon-Ra St. Brown is smaller (5-11, 197) than older brother Equanimeous but in a better spot to produce in Detroit's thin receiving corps. Amon-Ra ran a subpar 4.65 40, which will likely force him inside as a potential slot receiver where he can use his above-average burst and agility to create space underneath. With just Breshad Perriman, Tyrell Williams, and Quintez Cephus ahead of him on the depth chart, St. Brown could see significant snaps right away.
The Green Bay Packers finally decide to get Aaron Rodgers some help just in time for Rodgers to say he wants out. Perfect. If the two sides can mend fences, third-round rookie Amari Rodgers could play his way into snaps as an inside option. Rodgers caught 77-of-102 targets for 1,020 yards and seven scores for Clemson in 2020 but posted disappointing measurables at his pro day. Still, Green Bay has little depth at wideout, so Rodgers should be on dynasty radars in the second or third round.
Mac Jones was the favorite to go third overall but may have landed in a better spot in New England with Bill Belichick, who has an affinity for former Nick Saban pupils. While Cam Newton currently sits atop New England's depth chart, Newton was awful as a passer last season and could find himself usurped quickly. Jones has good size (6-3, 214) and lit up scoreboards last season with superb accuracy and touch. With Newton expected to open the season as the starter, Jones may not play right away but should become a factor if Newton continues to struggle. When Jones takes over, the Patriots will have to adjust their playbook quite a bit, but the rookie thrower could become a solid starter if his accuracy and anticipation carries over into the NFL.
D'Wayne Eskridge averaged over 20 yards per catch in his final three seasons at Western Michigan and also contributed as a plus returner. At his pro day, Eskridge turned heads with a 4.38 40-yard dash and was far stronger than his 5-9, 190-pound frame would indicate. For the Seahawks to use their first pick on Eskridge indicates that Pete Carrol envisions an immediate role for the rookie on special teams and he could also open the season as the club's new No. 3 wideout after David Moore signed with Carolina.
At 6-2, 210 and with 4.51 speed, Josh Palmer looks the part but put up innocuous numbers at Tennessee but was hurt by subpar quarterback play. Palmer used his size well to fend off smaller defensive backs and looks like he could be a plus option in the red-zone as a contested-catch weapon. The Chargers don't have a lot of depth outside of Keenan Allen and Mike Williams, so Palmer could play his way into an immediate role with a strong showing this summer.
| | | | | | |
| --- | --- | --- | --- | --- | --- |
| RANK | | PLAYER | POS | TEAM | RD(PICK) |
| 31 | 31 | Kene Nwangwu | RB | Minnesota Vikings | 4(119) |
| 32 | 32 | Tylan Wallace | WR | Baltimore Ravens | 4(131) |
| 33 | 33 | Tommy Tremble | TE | Carolina Panthers | 3(83) |
| 34 | 34 | Davis Mills | QB | Houston Texans | 3(67) |
| 35 | 35 | Seth Williams | WR | Denver Broncos | 6(219) |
| 36 | 36 | Ihmir Smith-Marsette | WR | Minnesota Vikings | 5(157) |
| 37 | 37 | Cornell Powell | WR | Kansas City Chiefs | 5(181) |
| 38 | 38 | Rhamondre Stevenson | RB | New England Patriots | 4(120) |
| 39 | 39 | Elijah Mitchell | RB | San Francisco 49ers | 6(194) |
| 40 | 40 | Tre McKitty | TE | Los Angeles Chargers | 3(97) |
Tylan Wallace is a tough and rugged competitor who played bigger than his 5-11, 194-pound frame. As a sophomore at Oklahoma State, Wallace reeled in 86-of-144 targets for 1,491 yards and a dozen scores en route to being named a Biletnikoff Award finalist. Wallace tore his ACL in 2019 but came back more determined in 2020. Wallace has solid hands, good footwork, and solid ball-tracking skills and adds much-needed depth to a Raven wideout group that has been underwhelming.
A superb in-line blocker, Tommy Tremble ran a solid 4.65 40 and posted an above-average speed score. Tremble's 124.9 burst score was in the top 15th-percentile and showed tons of utnapped potential in his 6-3, 240-pound frame. As with all rookie tight ends, Tremble will probably take some time to develop into a consistent pass-catching weapon, but the lack of depth at the position makes him worth a look in Round 3 or 4.
Cornell Powell finally earned playing time with Clemson in 2020 and put up a 53/882/7 line on a 16% target share. Powell (6-0, 204) has solid size but posted a below-average speed score. The good news is Powell showed some burst and was a polished hands catcher. Although he is already 23, Powell landed in a potent offense and should be able to compete with underwhelming Demarcus Robinson and Byron Pringle.
Rhamondre Stevenson is also 23 and comes with a checkered past but could become an interesting short-yardage weapon if he embraces 'The Patriot Way'. Agile for a 230-pound back, Stevenson runs with power and determination and knows how to step in and pass protect. He also flashed decent hands by snagging 18-of-25 targets last season at Oklahoma. While Cam Newton will punch in most of New England's goal-line carries, Stevenson could shore up that area and be an option when the club turns to Mac Jones under center.
San Francisco's backfield is crowded, but sixth-rounder Elijah Mitchell posted some impressive statistics and metrics at Louisiana-Lafayette. Mitchell blazed a 4.35-second 40-yard dash, which likely would have led the entire running back class if an organized Combine had taken place. Additionally, Mitchell's speed, burst, and agility scores all ranked in the top 20th percentile. Mitchell may have a tough time moving up San Francisco's depth chart, but he's a name to monitor this summer.
| | | | | | |
| --- | --- | --- | --- | --- | --- |
| RANK | | PLAYER | POS | TEAM | RD(PICK) |
| 41 | 41 | Kylin Hill | RB | Green Bay Packers | 7(256) |
| 42 | 42 | Jacob Harris | TE | Los Angeles Rams | 4(141) |
| 43 | 43 | Anthony Schwartz | TE | Cleveland Browns | 3(91) |
| 44 | 44 | Khalil Herbert | RB | Chicago Bears | 6(217) |
| 45 | 45 | Kyle Trask | QB | Tampa Bay Buccanneers | 2(64) |
| 46 | 46 | Brevin Jordan | TE | Houston Texans | 5(147) |
| 47 | 47 | Simi Fehoko | WR | Dallas Cowboys | 5(179) |
| 48 | 48 | Kellen Mond | QB | Minnesota Vikings | 3(66) |
| 49 | 49 | Jarett Patterson | RB | Washington Football Team | UDFA |
| 50 | 50 | Shi Smith | WR | Carolina Panthers | 6(204) |
There's no indication that Tom Brady plans to retire any time soon, former Florida QB Kyle Trask is in a great spot to learn behind the greatest quarterback in NFL history. Trask has outstanding size (6-5, 236) and threw for 4,283 yards and produced 46 total scores for the Gators against 8 interceptions. Trask flashed excellent downfield strength as a passer to go along with good touch and timing. While Brady has been very durable, Trask could be one play away from being handed the keys to one of the league's most potent offenses.
With Jamaal Williams now in Detroit, seventh-round rookie Kylin Hill will compete for RB3 duties behind Aaron Jones and AJ Dillon. The Packers are known to give plenty of snaps to their secondary backs, and Hill fared well as both a runner and receiver at Mississippi State. If he can surpass an underwhelming depth chart that currently consists of Mike Weber and Dexter Williams, Hill could earn some touches as a rookie.
Simi Fehoko is 6-foot-4, weighs 222 pounds, and ran a 4.44 at Stanford's pro day. That gave Fehoko an outstanding 113.7 speed score to go along with solid agility and a massive catch radius. He'lll be buried on deep and talented Dallas wide receiver depth chart, but Fehoko checks a lot of boxes that dynasty football managers with deep rosters will be interested in stashing.
Jaret Patterson is short(5-6, 195) but was highly productive at Buffalo, where he posted three consecutive 1000-yard seasons as a rusher. It's not unheard of for short but compact running backs to make an impact in the league as change-of-pace options and that's the type of career trajectory that Patterson will be on. Thought by many draft analysts to be a potential fifth-rounder, Patterson went undrafted before joining Washington, where he'll compete with plodding veterans Peyton Barber and Lamar Miller for a roster spot.
Another favorite of the draftnik community, Shi Smith played both inside and outside at South Carolina but projects to be strictly a slot option in the NFL. Smith makes a ton of sense in Carolina, where he could factor in as a ball-carrier, kick returner, and safety valve in an offense now devoid of Curtis Samuel.
STAY IN TOUCH
Sign up for FantasyData's newsletter and get awesome content sent to your inbox.
We'll never share your email address and you can opt out at any time, we promise.
---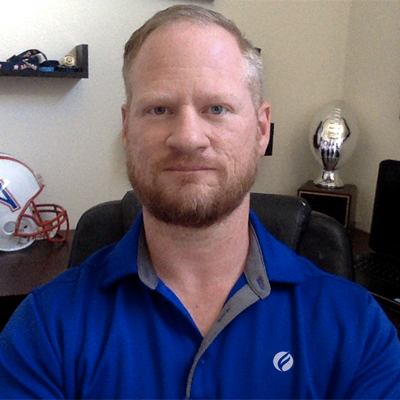 Jody is a member of both the Pro Football Writer's of America (PFWA) and Fantasy Sports Writer's Association (FSWA) and has been covering the NFL and fantasy football for over a decade. Jody won FantasyPro's Most Accurate Expert contest and also garnered the FSTA's accuracy award in 2012. A Houston native, Jody has covered the Texans locally since 2016 for both digital and radio audiences. Past writing stops include CBS Sportsline, Gridiron Experts, Pro Football Focus, Fanball, FantasyPro's. Jody is also a frequent guest on SiriusXM and Houston radio and his work regularly appears in print on newsstands each summer.