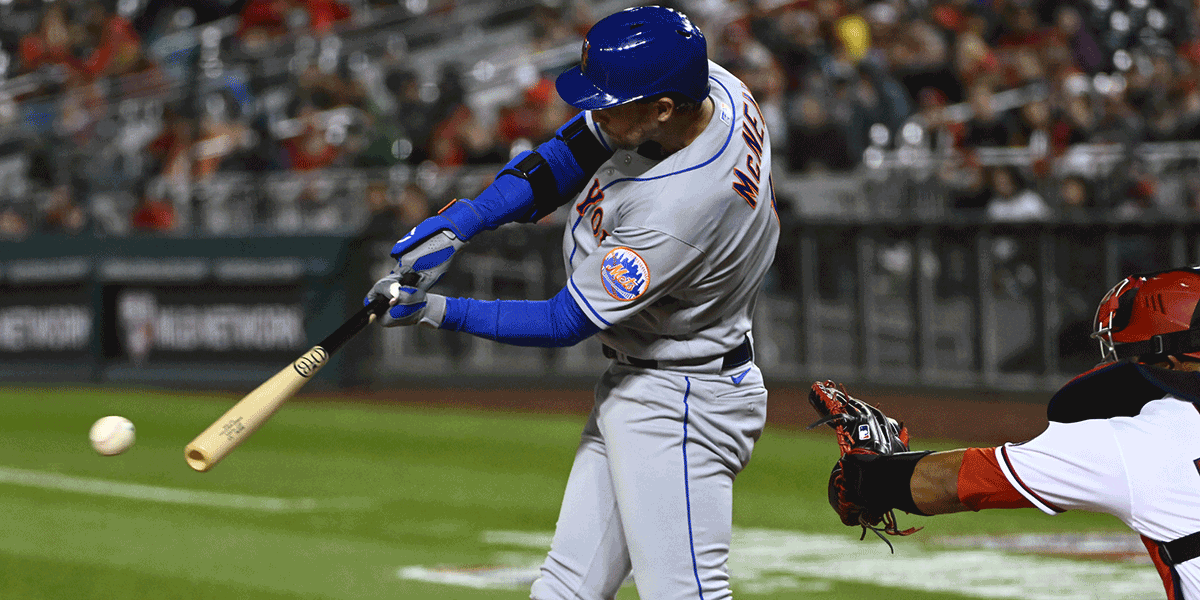 MLB DraftKings Picks Today
---
MLB DraftKings Daily Dose (5/11/22)
Wednesday, Mary 11th provides us with a seven-game main slate of baseball with the first pitch coming at 7:05 p.m. ET. You will want to watch the weather in Minnesota. Potential storms are starting as early as the second inning. Bats are safe and pitchers probably should be avoided. There are only three teams on the slate with a run projection over four and one of them has weather concerns. Pitching continues to prevail early in the season so we need to pick our spots carefully with our bats.
The daily dose will highlight some red hot hitters in great spots along with some pitchers that have beatable matchups or low totals. The fantasy data favorite bats and arms values will be in the $4k and $6k range respectively. At the end of the article, we will provide our lineup for the night at the time of writing the dose. Let's get started. The daily dose will highlight some red hot hitters in great spots along with some pitchers that have beatable matchups or low totals. The fantasy data favorite bats and arms values will be in the $4k and $6k range respectively. At the end of the article, we will provide our lineup for the night at the time of writing the dose. Let's get started.
---
Improve Your DFS Game!
Become a member at FantasyData and get access to the industry's best fantasy baseball subscription available!
---
Fantasy Data Favorite Bats
Jeff McNeil NYM @ WAS ($4,300) — The New York Mets have the highest implied total on the slate so it is a good spot to pick your bats. Jeff McNeil matches up well against the Washington Nationals starter Aaron Sanchez and is also hitting .347 on the young season.
Sanchez features four pitches against left-handed batters. Those pitches are a 90.15 MPH average fastball, a changeup, a sinker, and a knuckle-curve. The Mets second baseman/outfielder has a contact percentage of over 91.18% against the fastball and sinker and makes contact with the changeup 85.37% of the time with a hard-hit rate of 45.59%.
The only pitch Sanchez throws that McNeil "struggles" with is the knuckle curve and even then the veteran is making contact 72.84% of the time. Look for him to put the ball in play multiple times tonight giving him the chance to improve on that solid .347 batting average.
Tommy Edman BAL @ STL ($5,100) — Sitting at the second-highest run total on the board is the St. Louis Cardinals. The red birds are expected to score 4.52 runs tonight against the Baltimore Orioles starter Spenser Watkins. Tommy Edman is set to lead off and much like McNeil for the Mets matches up well against Watkins.
The second baseman (you'll have to play McNeil in the OF slot if you roster both players) excels against the two primary pitches that Watkins throws. Those pitches are a fastball that averages 90.71 MPH and a cutter. Even better, Edman does not strike out much against either of these pitches.
The young right-hander for the Orioles has been solid to start the season but owns a career 2-7 record with a 6.66 ERA paired with a 1.61 WHIP and gave up 14 home runs in 54.1 innings pitched in 2021. Look for the Cardinals to feast tonight and a stack here is advised.
Value Bat
Juan Yepez BAL @ STL ($3,000) — DraftKings has been slow to adjust the price on Juan Yepez. The prospect has a hit in all seven games he has played this season and is batting .455 and averaging 10.2 DK points per game.
The 24-year-old is projected to bat cleanup tonight and is 8 for 16 with one home run against right-handed pitchers. At just $3,000 all we need is a hit tonight. The worst performance the Venezualan star posted was a five-point performance last evening. Look for the hitting streak to move to eight tonight in a plus matchup and save big by rostering Yepez.
Fantasy Data Favorite Arms
Miles Mikolas BAL @ STL ($9,1000)— We mentioned above that the Cardinals have the second-highest implied run total on the board. On the other side of the matchup, we have the Baltimore Orioles with the lowest total at just 2.98 runs. Enter Miles Mikolas and his 1.53 ERA and .99 WHIP. While he is not exactly a strikeout machine, the veteran does have 28 whiffs in 35.1 innings and the Orioles are one of the worst teams in the league in strikeouts per game with 9.17.
They also are not very good at scoring runs, averaging just 3.57 per. This is sixth-worst in the majors. As a final boon to the matchup tonight, Baltimore batters are hitting just .236 on the season. Mikolas has 14.8 or more DK points in each of his last five starts and outside of a poor opening day performance against the Milwaukee Brewers, he has been downright solid.
The Orioles did put up five runs last night against Packy Naughton, but Mikolas is a much more experienced pitcher and should be able to keep the bats at bay tonight on the way to a quality start and a win.
Shohei Ohtani TB @ LAA ($8,8000) — We wrote up Shohei Ohtani last week versus the Boston Red Sox and he did not disappoint. The early leader for MVP put up 38.2 DK points, striking out 11 across seven innings and not allowing a run. On deck are the Tampa Bay Rays who were just no-hit last evening by a rookie.
Unlike our first selection Mikolas, Ohtani is a K/9 machine, striking out 41 in 26.1 innings. The Rays are also near the top of the league in strikeouts per game with 8.77. They do average 4.29 runs per contest but are projected to score just 3.37 by Vegas tonight and the Angels star pitcher owns a 3.08 ERA to go with a 1.03 WHIP.
Look for another commanding performance tonight at a price that seems way too low for a pitcher that just put up almost 40 points just a week ago and has that potential again tonight.
Value Arm
Joey Wentz OAK @ DET ($5,300) — Rostering someone making their first career MLB start can be risky business. It can also pay off big dividends. If you want to pay up for bats and try to sneak in some upside with a low-priced pitcher then Wentz is your guy.
The Oakland A's are abysmal on offense. They strike out at the second-highest rate in the league (9.48 per) and average the third few runs scored per game at just 3.29. Wentz has had a solid minor league career, compiling a 3.46 ERA, 1.21 WHIP, and a solid 503 strikeouts across 463 innings pitched (9.2 K/9).
Vegas isn't believing in Oakland tonight either, projecting them to score just 3.64 runs and are an underdog versus the Tigers. At just $5,300 we need very little from the 24-year-old starter. Lock him in and load up on bats if that is the approach you want to take tonight.
Wrapping it Up
There are just a couple of spots to attack on the offensive side of things tonight and we will be stacking the Cardinals and Mets unless we receive word that the weather is improving in Minnesota. If that is the case we will sprinkle (no pun intended) Astros or Twins bats. There are some options on how to build a team tonight but we are sticking with the age-old adage of paying up for pitching.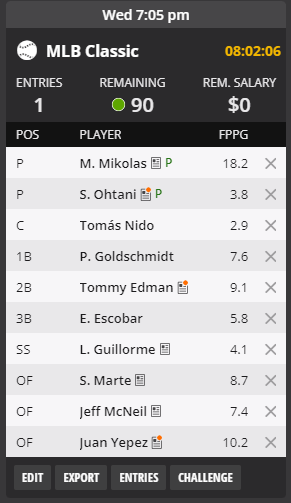 ---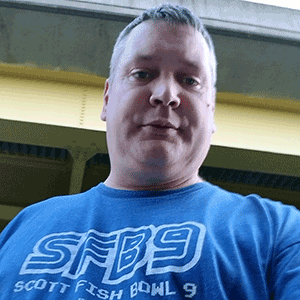 Jeff Smith has been playing fantasy sports (football and baseball) for nearly 20 years. Jeff is a member of the FSWA and a Senior Writer at DLF. Despite growing up in Buffalo Bills country, he is an avid Chicago Bears fan. It was Walter Payton that did it. When not writing or researching fantasy sports or playing DFS, Jeff enjoys spending time with his wife and their Bichon Poo, Daisy. He also likes video games, craft beer, and recently became the owner of his own business.