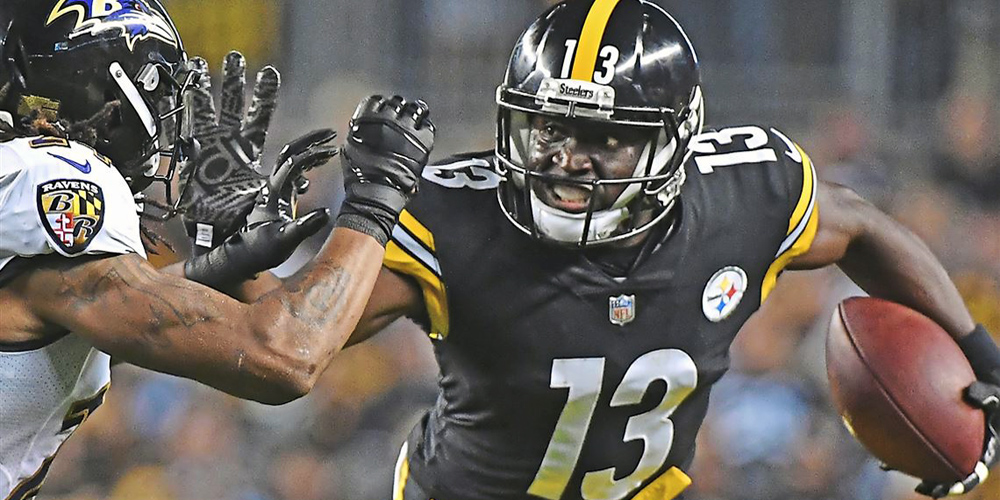 Waiver Wire Week 14 Pickups
---
Waiver Wire Week 14
The fantasy football playoffs are here! Time to build on your success through the waiver wire. This will not only be useful to those who are looking for options in Week 14 but for those looking ahead with playoff bye weeks locked in! This list compiles players available in most leagues on Yahoo.com! Remember dominating the waiver wire is crucial to your fantasy football league. So get that FAAB budget (or what's left) ready to spend on some waiver wire pickups for Week 14! It's PLAYOFF TIME.
QUARTERBACK
You need to be smart when it comes to the quarterback position. Outside Lamar Jackson, no quarterback has been a consistent must-start player week in and week out. So if you feel that a streamer gives your team a better chance to win than it is time to make the pivot.
Sam Darnold
Less Than 57% Owned in Yahoo Leagues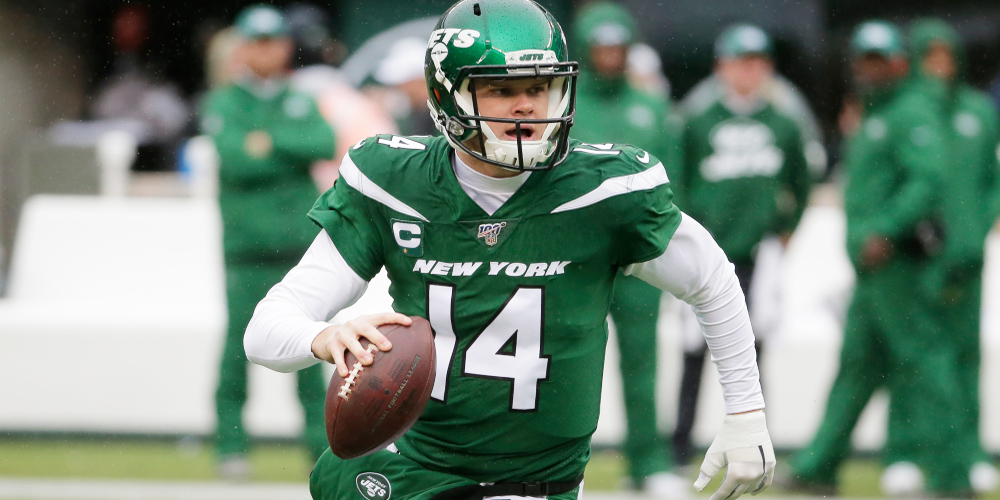 Darnold put up a stinker last week, with just 8.46 points versus the Bengals. However, keep in mind that the game was on the road where Darnold has only played one good game this season (vs.Washington).
In his last two home games, he has scored over 22 fantasy points. Darnold gets Miami in Week 14 so he is a streaming quarterback you can use. Miami has allowed the fourth-most fantasy points to the quarterback position over the past four weeks.
Kyle Allen
Less Than 19% Owned in Yahoo Leagues
After his clunker versus the Atlanta Falcons, Allen has bounced back in a big way scoring 23 fantasy points in his last two starts. The Falcons' defense has allowed the most fantasy points to the quarterback position over the past two weeks.
RUNNING BACKS
Always be aggressive from the waiver wire with running backs. With injuries so common at the position you never know when a back-up running back will find himself very quickly into a bell-cow workload. In this case, it is also worth it to be proactive with speculative adds to backups with injuries to starting running backs. Especially as we are now concluded with the bye-weeks. This week's backup running back to target includes Alexander Mattison!
Alexander Mattison
Less Than 31% Owned in Yahoo Leagues
He rushed four times for 22 yards and caught four of five targets for 51 yards in the Vikings' 37-30 loss to the Seahawks. Dalvin Cook left the game with an injury in the 3rd quarter and though it seemed like just a precaution you never know with injuries. Should Cook not be able to go that would make Mattison a league-winner. Especially with Detroit the teams' next opponent who have allowed the third-most fantasy points to running backs this season.
Raheem Mostert
Less Than 14% Owned in Yahoo Leagues
He rushed 19 times for 146 yards and a touchdown in Week 13 completing dominating the carries in the 49ers' backfield. Tevin Coleman had just five carries for six yards. Mostert is averaging 5.85 yards per carry and even with the probable return of Matt Breida, we know that Breida continues to deal with injuries and that could create massive upside for a guy like Mostert rest of season. He gets the Saints next week who have actually been more vulnerable during the past four weeks, where New Orleans has allowed the tenth-most fantasy points to the running back position.
WIDE RECEIVERS
Receivers are much more volatile by nature, so consider asking yourself how often you will start this receiver you bid aggressively on the waiver wire? Understand how you will use this player when they are added to your roster. Are you adding them to start them in Week 14 or are you looking ahead? This can help determine priorities when addressing the waiver wire.
James Washington
Less Than 23% Owned in Yahoo Leagues
Washington finally looks to have reached his potential with no JuJu in the lineup and Devlin Hodges under center. He now has back to back weeks with 98 receiving yards and a touchdown, be that on seven receptions with 11 targets. Obviously the big play upside is here with Washington and versus the Cardinals that should continue in Week 14. Arizona has allowed the second-most fantasy points to the wide receiver position over the past four weeks.
Anthony Miller
Less Than 14% Owned in Yahoo Leagues
Miller had a breakout game versus the Cowboys on Thanksgiving with no Taylor Gabriel going for 140 yards on nine of thirteen targets. Dallas got ripped up last week by Bills' slot receiver Cole Beasley so I like Miller for Week 14.
Zach Pascal
Less Than 17% Owned in Yahoo Leagues
Pascal went for over 100 yards for the second time this season, leading the team with a season-high ten targets. With the lack of weapons on the offense, Brissett obviously leaned on Pascal and that should continue in a plus matchup versus the Buccaneers.
TIGHT END
Mike Gesicki
Less Than 19% Owned in Yahoo Leagues
Mike Gesicki caught five of seven targets for 79 yards and a touchdown in Week 13 against the Eagles. Gesicki has been up and down as a tight end but seems like his filling into that number two option behind DeVante Parker. He has seen at least six targets in five straight games, with double-digit fantasy points in three of the last five. He also had 95 yards receiving the last time he played the Jets.
Tyler Higbee
Less Than 11% Owned in Yahoo Leagues
Whether it was the #FlowChart narrative versus the Cardinals or not Higbee was used in the Rams' offense having a career day with seven receptions for 107 yards and one score. He gets the Seahawks in Week 14 who ranks only behind the Cardinals in fantasy points allowed to the tight end.
Vance McDonald
Less Than 50% Owned in Yahoo Leagues
He gets the Cardinals in Week 14.
For defenses, you want to target the teams with the highest spreads. That assumes that the team will be winning thus forcing the opponent to have to be throwing more; creating more opportunities for sacks, fumbles, and interceptions. You do not want to start even great defenses against teams that are run-heavy. A theme with some of these defenses is they are home favorites.
Green Bay (48% Owned) - Washington Redskins with Dwanye Haskins under center is always preferred. Washington has given up the 5th most fantasy points to Team Defenses this season.
Houston Texans (26% Owned) - Rookie quarterback Drew Lock in his first road game.
Tennesse Titans (30% Owned) - Raiders is a plus matchup and the Titans have scored double-digit fantasy points in five straight games.
STAY IN TOUCH
Sign up for FantasyData's newsletter and get awesome content sent to your inbox.
We'll never share your email address and you can opt out at any time, we promise.
---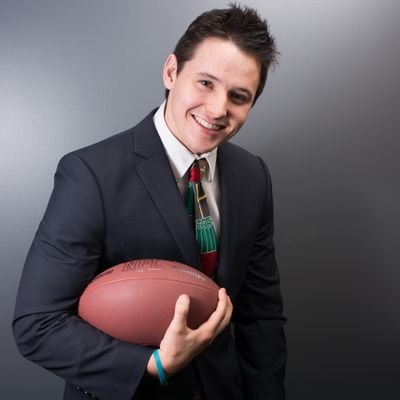 Andrew has come a long way as a fantasy football writer. After graduating from Roger Williams University where he received a degree in marketing he began to write his own fantasy blogs via WordPress.com. He used to call himself the Fantasy Football Master. Nowadays, he is slightly more humble. He has worked with Pro Football Focus as an base data analyst along with bringing head writing experience from Gridiron Experts. He is an absolute die hard Patriots fan (humble brag) and will never forget his first fantasy football team. In his first ever fantasy football league he drafted the Bears defense in the 1st round. He then proceeded to win the entire league. #DefenseWinsChampionships