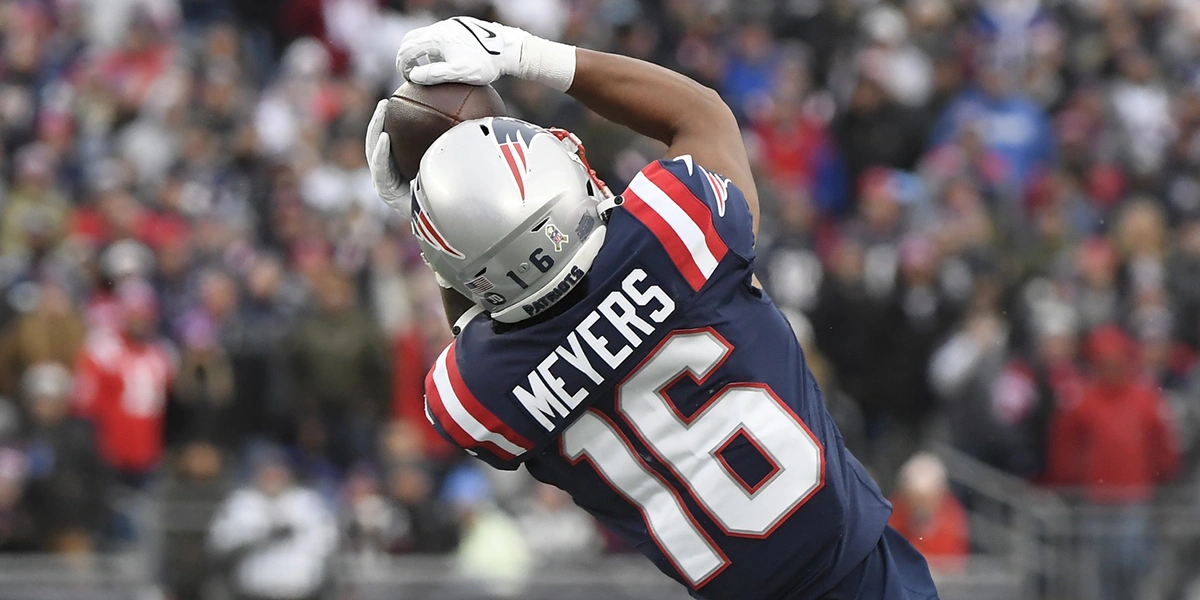 Waiver Wire Pickups for Week 3
---
Waiver Wire Week 3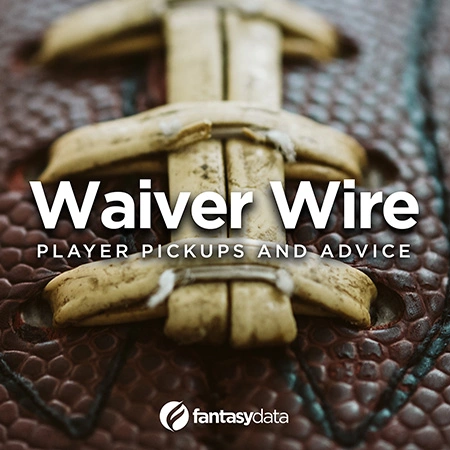 Congratulations on surviving Week 2 of the NFL Season. It was a bloodbath littered with injuries, under-performances, ghosting, some wacky kicks, and even wilder finishes. Seriously, who foresaw so many comebacks and Tua Tagovailoa setting records?! Also, who had Kyler Murray running in a circle for a touchdown for 21+ seconds on their bingo card. However, we can remain at peace knowing the Cowboys will struggle again this year and that Tom Brady is still playing at a high level in the NFL despite being 45+ years old. Also, we can remember that the Joe Burrow might become the next Andrew Luck if the Bengals don't start to learn what an offensive line is. Week 1 brought plenty of injuries to the NFL world after many players didn't play in the preseason. Some notable injuries were Trey Lance, Jerry Jeudy, James Conner, Devin Duvernay, Damien Harris, Michael Pittman, and Gabe Davis. This includes previous players that missed Week 2 like Keenan Allen, DeAndre Hopkins, Rondale Moore, Michael Gallup, and Zach Wilson. Due to these injuries and poor performances from players, you're in need of some new players on your roster. That's why you're reading this article. I'll give you some names that you should see if they are on your waivers and really consider picking them up. The league I'll be basing these on is a 1QB, PPR, and 12-team league, although I'll include some deeper league shout outs.
The waivers are based on Yahoo's system and roster percentages. Waivers typically process Tuesday or Wednesday night so go get those claims in! I wish you luck with Week 3 and may the NFL overlords give us some great football, no missed kicks, and plenty of healthy players with no injuries.
Quick Links
Quarterbacks
Jimmy Garoppolo
San Francisco 49ers, 6% rostered
With Trey Lance getting hurt, the 49ers are once again back to Jimmy G as their quarterback. This is fantastic news from a fantasy perspective as it will enable Deebo Samuel, Brandon Aiyuk, and George Kittle to have a consistent chance of putting up fantasy points when healthy. When Trey Lance was the quarterback, the team was clearly a rushing-oriented team. Yes, they threw some, but it was likely going to be the Lance and running backs show. With Jimmy Garoppolo back at the helm, this will be a more evenly balanced offense that's proven to put up points. Deebo's back to being a potential top-five wide receiver in fantasy.The same is true with Kittle if he ever gets healthy. You saw what Jimmy could do without any preparation or practice time Sunday against the Seahawks. He was the 15th best Quarterback in terms of 6-point touchdown scoring when he put up 18.66 points. He threw for 154 yards, a touchdown, and a rushing touchdown. If you need a quarterback in superflex or a backup option in one-QB then I would definitely try to get Jimmy off the waivers. He's a steal at this point in the season compared to his upside.

Jared Goff
Detroit Lions, 23% rostered
Jared Goff has been a massive surprise to the fantasy football community by how well he has looked so far this season in his second year leading the Lions' offense. He's making them look wise for not drafting a quarterback. Last week, Goff was the QB6 with 34.04 points scored. He had 256 passing yards, four touchdowns, and didn't throw an interception. He now has a 6-1 TD/INT ratio and looks like a completely different quarterback than in years past. The Lions will be playing from behind or in close games which means Goff will get plenty of throws. With a great assortment of targets, Jared Goff could easily be a top-24 quarterback this year. While I doubt Goff continues to do this amazing, he's a terrific QB2 in superflex leagues or as a backup. If you need to replace Trey Lance, Goff might just be the best quarterback on waivers. The Lions are in for a lot of shootouts this year which means big fantasy points for you.
Running Backs

Darrel Williams
Arizona Cardinals, 5% rostered
Darrel Williams played a lot in Week Two after James Conner injured his ankle. Therefore, who had Darrel being an RB1 in Week 2 on your bingo card? Williams made the most of his opportunity as it was a near-even split backfield with Eno Benjamin. Conner's ankle injury doesn't sound serious, but if he misses Week Two, Williams will be a high-upside RB2/3 with the potential to be an RB1. Especially with how weird this season has been. Williams had 59 rushing yards on 8 attempts and a touchdown. He added in two receptions for three yards. It does appear to be that Williams is Conner's direct backup while Benjamin continues to serve in the "Chase Edmonds" role in the offense. This means that Williams would get the majority of the rushes and goal-line carries. Prioritize him on your waivers if you need a running back or have James Conner.
JD McKissic
Washington Commanders, 24% rostered
Death, Taxes, and the Commanders force feeding targets to McKissic when behind in games three of the certainties in life. At one point Sunday, the Commanders were nearly down 20 points which meant it was time for Gibson to sit down and let JD go to work in the passing game. This is how he caught all seven targets for 54 yards. He rushed only three times for nine yards. In PPR scoring, McKissic is a terrific bye-week filler, injury replacement, or potential flex. We know Carson Wentz likes to throw to his running backs. The Commanders always incorporate JD into games they are losing in. This is a recipe for plenty of targets for the pass-catching back. While Gibson/Brob will get the rushes, a few targets, and all the goal-line carries, McKissic will be the workhorse in the passing game. He should be on way more than only 24% of teams.
Honorable Mentions: Eno Benjamin (increased chance for rushes/targets), Jordan Mason (now the only RB2 on the roster behind Jeff Wilson), Brian Robinson Jr, (stash for later, already practicing), Raheem Mostert (Decent chance he's RB1 on Dolphins).
Wide Receivers
Jakobi Meyers
New England Patriots, 36% rostered
I get it. The Patriots don't really pass the ball much. However, when they do, Mac Jones is always looking for his favorite target, Jakobi Meyers. Meyers won't win you weeks but won't lose you weeks either. He's a lock for at least 10-12 points a week in PPR leagues. That's why he's a good depth option to have on your roster for your flex, bye-weeks, or injury replacement. Last week, he was the WR18 with nine catches on 13 targets for 95 yards. That's solid production against a tough Steelers secondary. Over two games, he already has 19 targets and 150 yards. I'd definitely be looking to add him off waivers this week. He's a high-floor WR3 with the upside of being a WR2 if he scores a touchdown.
Garrett Wilson
New York Jets, 24% rostered
Okay folks, I get that Wilson is on the Jets, but how in the world is he not rostered higher than this amount??? He was only the best or second-best wide receiver in the NFL draft. Granted, this is going to change after the waivers process this week. He destroyed the Browns and declared himself as the long-term WR1 of the Jets unless Elijah Moore starts performing. Wilson saw 14 targets from Flacco and caught eight of them for 102 yards and two touchdowns. He put on a clinic against the Browns as he led the Jets to an unexpected comeback victory. The Jets will be playing as the underdog in plenty of games this year. They'll be forced to pass a ton which means that Wilson should see plenty of targets. More targets means a vastly increased chance for fantasy points. Lock up a potential WR2/3 at the end of the season off waivers now.
Honorable Mentions: Corey Davis (if Joe Flacco plays, Davis is a start), Cole Beasley (new wide receiver for Brady), Jahan Dotson (How is he only still at 44% rostered), Noah Brown (might have the WR2/3 job locked up in Dallas' offense).
Tight Ends
Irv Smith Jr.
Minnesota Vikings, 42% rostered
After Irv put up a major dud in Week One, he rebounded in a big way for Week Two. Irv was the No. 4 tight end in fantasy football this past week in PPR scoring. He scored 14.6 points and saw eight targets. The Eagles showed the NFL how you can shut down Justin Jefferson. Kirk Cousins struggled in regularly scheduled fashion considering it was a Monday Night Football game. However, he did target Irv Smith eight times which is a huge indicator that Irv will likely be quite involved this team's passing offense. He did struggle with drops as he dropped a would-be touchdown pass, however, he still had five catches for 36 yards and a touchdown. If you find yourself stuck with Cole Kmet or TJ Hockenson, I'd be adding Irv Smith Jr. He has the potential to be a TE1 any week plus provides way more protection for your score than Cole Kmet. A reliable tight end is hard to come by, but Irv should be more reliable than most.
Honorable Mentions: Gerald Everett (two weeks of production with Herbert as QB, sign me up), Logan Thomas (Red Zone target of Wentz and a reliable 10-points per week), Mike Gesicki (Red Zone target and high upside)
As always, I'm more than happy to talk on Twitter. Let me know your thoughts on these players if you managed to trade for/away from them. If you need thoughts on any trade, my DMs are open on 18/7. I respond to everyone.
STAY IN TOUCH
Sign up for FantasyData's newsletter and get awesome content sent to your inbox.
We'll never share your email address and you can opt out at any time, we promise.
---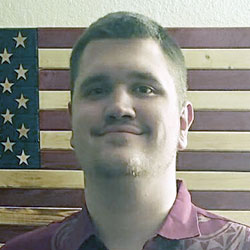 Jake is a native Phoenician and die hard fan of all the Arizona sports teams as well as the NFL and MLB. He is a Christian and a college student pursuing a dual degree in Sports Management and Sports Journalism. He is currently writing for DynastyNerds as well as a site expert at Fansided. He is obsessive about sports and stats. Jake's other hobbies include music, movies/TV, traveling and studying history. He is an avid Star Wars, Marvel, and DC fan (nerd). He wants you to know that the Jedi were the reason the Republic fell and that Dynasty>redraft. You can follow him on twitter @Darthdbacks or Discord @DarthDbacks. He is Open to doing any AMA's or podcast guest spots.