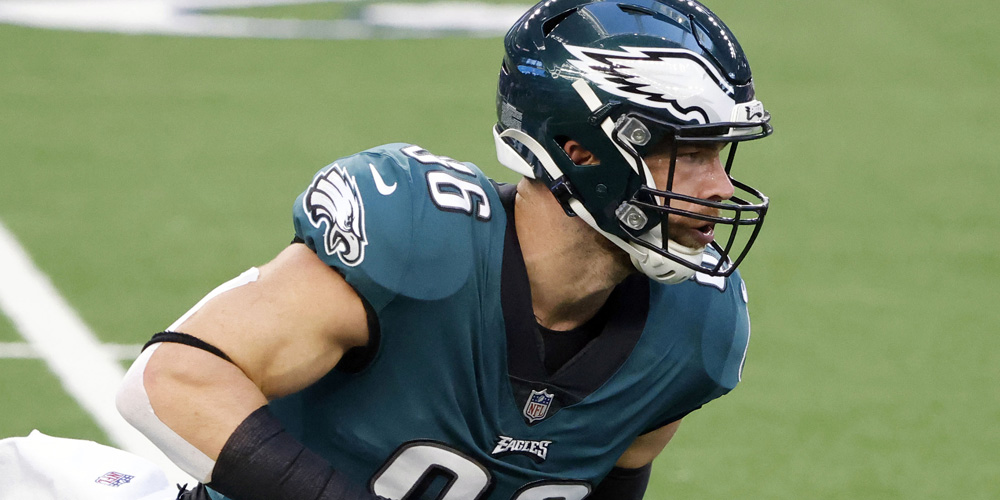 Zach Ertz Trade Value Takes A Hit
---
Eagles Tight End Trade News
The NFL Franchise tag has been placed on a few players this week. Some noteworthy fantasy names include WR Allen Robinson with the Bears and Buc's WR Chris Godwin. However, most of the big news has been the high number of players not getting tagged or simply released. With the NFL Salary Cap decreasing due to Covid, many teams are having to make some tough decisions. While it's becoming clear this is possibly the biggest available pool of talent in NFL free agency in decades, some of the releases are jamming up trade deals. The recent news of Tight Ends Hunter Henry and Kyle Rudolph entering NFL free agency this offseason has cooled possible trade value in Zach Ertz.
The Eagles have a lot of needs and are in over their head with salary-cap space in 2021. Trading Ertz would relieve some financial stress, but they don't want him to let him walk without some sort of compensation. Ironically, a lot of Mock Drafts have the Eagles selecting TE Kyle Pitts 6th overall in the upcoming NFL Draft. But if I had to pick, I would grab one of the elite wide receivers available. William Hill has WR Ja'Marr Chase to be drafted by the Eagles at +350 and Devonta Smith at +400. Both seem too good to pass up in my opinion. Use this code when you sign up on William Hill if you do decide to take advantage of that prop bet.
Where Will Ertz Land?
The most talked-about rumor surrounding Ertz was a reconnection with his former quarterback in Indianapolis, Carson Wentz. The Indianapolis Colts just completed a trade with the Philadelphia Eagles for their former MVP candidate quarterback. They could head back to the well to gather one of his favorite targets.
Since Carson Wentz took over under center with the Eagles in 2016, Ertz has averaged 115 targets a year. He has also averaged 78 catches a year and five touchdowns. This stat line includes his injury-plagued 2020 season. The Wentz-Ertz connection was valuable in the past, and the Colts (for the right price) could look to reignite the flame between these two former teammates.
However, Ertz's trade value is lower now that he is no longer the big-name floating around the tight end free agency market. With players like Hunter Henry and Rudolph available, the Colts could look to go another way with their tight end landscape and hold on to any draft composition they would have to relinquish.
Indianapolis has money to spend within this free agency window in 2021 ($46 million) and can now set their eyes on the younger talented target in Hunter Henry. Where else could a player like Zach Ertz end up playing in 2021?
Other teams that could add some veteran talent to their tight end room are The Cincinnati Bengals, Carolina Panthers, New England Patriots, Los Angeles Chargers, and the Arizona Cardinals.
This plethora of teams in the tight end market is excellent news for a rebuilding Philadelphia Eagles team. This news allows them to try and rebuild a trade demand for a possible trade of Ertz.
Cincinnati Bengals
The Bengals are a team that needs multiple pieces to solidify around their young stud quarterback Joe Burrow. The Bengals could trade a second-day draft pick and use their $42 million cap space at other positions on their team.
Carolina Panthers
The Panthers are right in the middle of the Deshaun Watson sweepstakes, but let us stick with what they have now on their roster. They could go out and trade for Zach Ertz, still have their $24 million in cap space, and if they don't believe in Teddy Bridgewater, they can draft one of the young quarterbacks in the draft.
New England Patriots
Regardless, if the quarterback is Cam Newton, Jarrett Stidham, or even a trade for Jimmy Garoppolo (a popular rumor at the moment), the Patriots are in dire need of more weapons on this offense. Bill Belichick is the master of the trade, and this could be a possibility for Ertz.
Los Angeles Chargers
Signing back Hunter Henry could be more expensive, due to his age and talent combination, than a second-day pick for Zach Ertz.
Arizona Cardinals
Adding another weapon on this offense to pair with Kyler Murray and DeAndre Hopkins could elevate a team that has already taken strides towards the playoffs.
With this amount of NFL teams looking to upgrade their tight end position, Zach Ertz is still within trade demand. However, the Eagles need to quickly work a deal with one of these teams to get the highest value before the market dries up and his value hits an all-time low.
STAY IN TOUCH
Sign up for FantasyData's newsletter and get awesome content sent to your inbox.
We'll never share your email address and you can opt out at any time, we promise.
---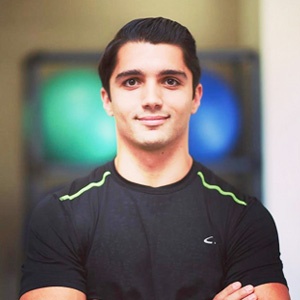 Former minor league soccer player/winner of TKO. Avid Philadelphia Eagles fan, Philadelphia born and raised, who also named their mascot (Swoop) for the team. Huge fantasy football fanatic who is all about the stats and ready to debate any topic. I have written for major publications within the sports and fitness world. Things I will debate until my last breath: Superman is the best superhero, Tim Tebow would have been a sustainable QB if he went to the Jacksonville Jaguars, and pineapples dont belong on pizza.