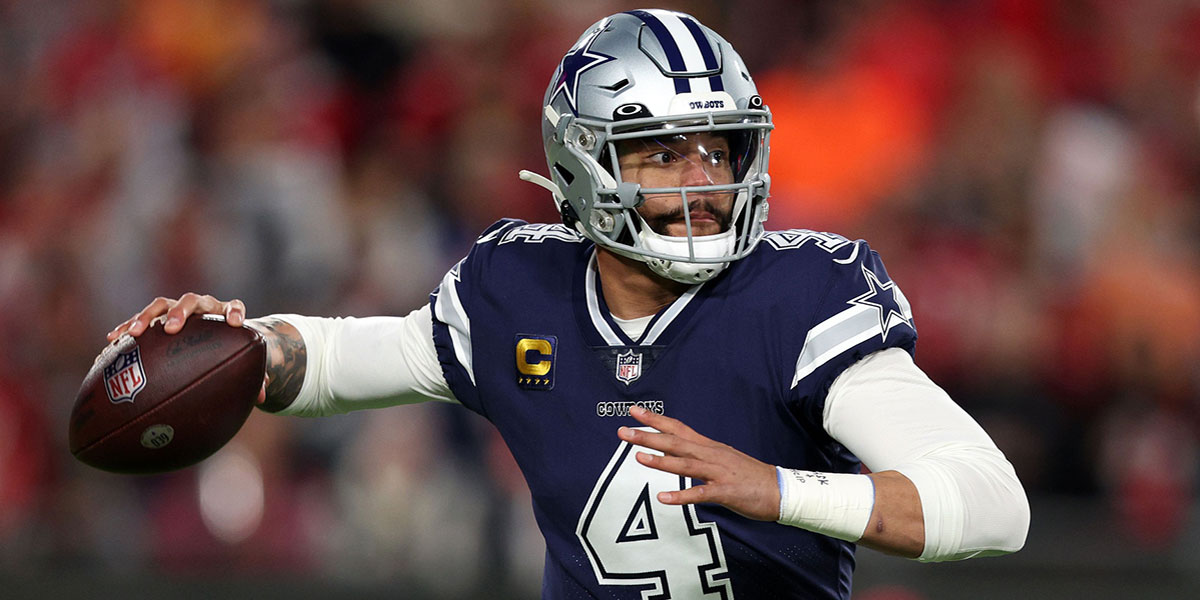 10 Surprising NFL Stats Heading Into Week 11
---
Surprising NFL Stats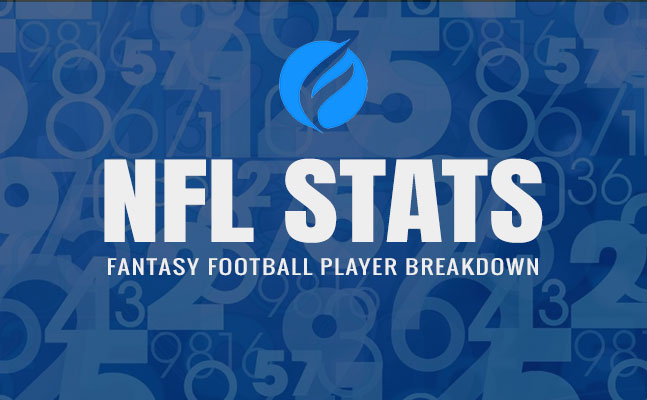 Another week, another article. Week 10 was another exciting and surprising one. The Texans, Browns, and Broncos all pulled off unlikely wins, and players who seemed like one-hit wonders showed that they may have staying power. Rookie Jahmyr Gibbs continued to serve as the lead back in Detroit even with David Montgomery returning from injury, while fellow rookie, Keaton Mitchell, kept producing on limited touches. Sam Howell and C.J. Stroud continue to look like automatic starts, and Joshua Dobbs is having a career revival in Minnesota. Other players like Lamar Jackson and Tony Pollard continued to underperform, leaving their managers panicking and wondering what to do. As things begin to heat up heading toward the fantasy playoffs every week becomes a must-win for those fantasy managers who find themselves on the playoff bubble. Not every statistic below will be actionable from a fantasy standpoint, but some of the information may help provide context surrounding these players that could help you moving forward. Sometimes knowing the numbers behind the numbers helps you determine who will continue to produce and who will continue to disappoint. With that in mind, here are 10 surprising NFL stats heading into week 11.
Research Pages
Dak Prescott (QB)
*Best completion percentage in the league
Dak Prescott has been on fire in recent weeks. When the season started, those who drafted him were ready to give up on him. Through the first five weeks of the season, Prescott had four games under 18 fantasy points and two that were under 10. Still, those who remained patient with the Cowboys signal caller have been rewarded handsomely over the last four games. Since week 5, Prescott has finished as QB1 twice and no lower than QB3. He has finished with point totals of 26.88, 37.06, 34.36, and 46.86. He has thrown for over 300 yards in three of those four games and has 14 total touchdowns. But what may be most impressive (and somewhat surprising) is that Prescott is completing 70.7% of his passes, which is the best percentage in the league, and he's not doing it by throwing fewer passes than everyone else, with 33.3 attempts per game. Prescott is simply playing at an elite level, and with a rest-of-season schedule that lines up nicely for quarterbacks, his success should continue.
Kirk Cousins (QB)
*Still tied for 2nd most touchdowns in the league
Kirk Cousins has been out of football action since suffering a season-ending Achilles tear against the Green Bay Packers back in week 8, and yet his early season success was so great that he is still tied for the 2nd most passing touchdowns in the league. Obviously, with Cousins missing the rest of the season, this information won't help you moving forward (unless it gives you some confidence in Joshua Dobbs in the same system) but it does speak to just how good Cousins' season would've been had he stayed healthy. To emphasize just how well Cousins was playing prior to his injury all you have to do is look at the fact that the Vikings lost Justin Jefferson to injury in week 6, and in the two games that followed, Cousins still finished as a top-12 quarterback. Cousins looked well on his way to finishing as a top 5-7 quarterback, rewarding anyone who waited on drafting the position. Then he got injured and, while we will have to wait and see if he can ever return to form in future seasons, it's hard to overstate just how well he was playing before having his season ended.
Tyler Allgeier (RB)
*Lowest yards per carry of any top-40 running back
Managers everywhere have the same question. "What is Arthur Smith doing with the Falcons?" In the 2023 NFL Draft, the Atlanta Falcons drafted running back Bijan Robinson eighth overall, a generational talent, the likes of which we haven't seen since Adrian Peterson. So surely he was going to come into this offense and dominate touches, finish as a top-5 running back, and justify the choice to choose him in the first round of fantasy drafts, right? Not exactly. So far this season this has been a split backfield, with teammate Tyler Allgeier receiving at least 13 touches in six games. Robinson is currently the RB9, but it's hard not to think what he could be if Allgeier got out of his way. The work for Allegier is even more confusing when you consider he has the lowest yards-per-carry average of any top-40 running back at 3.22 yards, compared to 4.9 for Robinson. It's not the average that surprises me, it's the fact that they keep using him despite it. The good news for Robinson is that over the last three weeks, Allgeier's snap share has begun to decline, so perhaps over the second half of the season we'll begin to see Robinson take control of this backfield.
Alexander Mattison (RB)
*Zero Rushing TDs
Coming into the 2023 season, Mattison was selected by many as a breakout candidate. With no Dalvin Cook in Minnesota, Mattison was going to have the starting job all to himself resulting in fantasy success. Some people were even considering him a low-end RB1, but with an ADP of RB21, most people within the fantasy community considered him an RB2. To be fair to Mattison, he is currently just outside the top-24 at the position at RB27, so not too far off from where he was being drafted, but anyone who owns him knows how frustrating and disappointing his season has been. Mattison has yet to surpass 95 yards rushing in a single game and has finished as a top-10 back on the week just twice. But what has really held him back from being anything more than an unexciting, low-end RB2 or a solid flex play is his lack of touchdowns. Through 10 weeks, Mattison does not have a single rushing touchdown. With how successfully Cousins (and now Dobbs) was moving the ball this is surprising. Now with Mattison in the concussion protocol, it's likely that stat will hold for at least one more week.
Rachaad White (RB)
*Sees a stacked box less than any top-12 running back
The fact that Rachaad White is a top-12 fantasy running back is surprising enough, but how he has gotten there is not the way most of us would've expected. With Baker Mayfield taking over there was some belief that the Buccaneers would lean on the run game. Since volume is king in fantasy, this would lead to production for White. However, with an ADP of RB23, it's safe to say no one was expecting this level of success or how he's produced. White has found very little success with his legs. He only has surpassed 70 yards rushing just twice this season, and only has three rushing touchdowns (two of which came in week 9), and yet, he is currently the RB11. The reason? His success in the passing game, which was an aspect of his game that very few knew he had. His lack of production in the run game (3.25 yards per carry) is a bit confounding though, since he is only seeing a stacked box 8% of the time (the lowest rate among any top-12 running back). White is not a particularly explosive or skillful runner, often unable to create space or yards after contact. If his involvement in the passing game declines his owners could be in real trouble, but until that happens his lack of efficiency in the run game shouldn't matter.
Adam Thielen (WR)
*Fewest air yards per reception of any top-40 wide receiver
Adam Thielen has been very good for fantasy in 2023. He has seen eight or more targets in all but two games. He has three top-5 wide receiver finishes and two more as a top-24 wide receiver. He's gone over 100 yards receiving three times, has four receiving touchdowns, and is currently the WR11 on the season. This is all very impressive for a 33-year-old veteran who most people had low expectations of coming into the season. But since coming out of his bye there have been reasons for concern. He is still getting the targets but because most of those targets are 4-7 yards deep, and defenses have come wise to the fact that Thielen is rookie Bryce Young's No. 1 target he has been unable to get much going, with no touchdowns and only surpassing 45 yards receiving once in the last three games. Thielen is not going to be the guy to get 12-16 points on one play. With the fewest air yards per reception of any top-40 wide receiver, it's simply not likely to happen. Now this stat could be partly due to the volume of targets Thielen gets, but it's still clear that at this point in his career and with a rookie throwing him the ball, he needs quantity not quality to produce, and without touchdowns he may disappoint in the 2nd half the season. It might be time to sell him.
Jordan Addison (WR)
*Tied for the 2nd most receiving touchdowns in the league
This one surprised me since, up until week 5 Addison was largely a part-time player, but through 10 weeks the Minnesota rookie is in a three-way tie (with Stefon Diggs and Courtland Sutton) for 2nd in the league in receiving touchdowns. Much of his touchdown success coincides with the Vikings losing Justin Jefferson to injury, with five of his seven touchdowns coming during that span, but that doesn't make what he's done any less impressive. Those who took a chance on him late in drafts have gotten a great return on that investment. In the weeks ahead it will be interesting to see if his success can continue. The majority of his production came with Kirk Cousins under center. In the two games with Joshua Dobbs, he had fewer than 70 yards in each game and zero touchdowns. What might be the biggest reason for concern though is that in those games he was out-targeted by T.J. Hockenson 27-14. Dobbs is a quarterback who loves throwing to his tight end and in Hockenson he has an elite talent who is often open. There's also the looming return of Justin Jefferson. This could all mean that Addison's best games in 2023 are behind him. Only time will tell.
Amon-Ra St. Brown (WR)
*Best contested catch rate in the league
When you think of players that have a history of being successful on contested catches you think of players like A.J. Brown, Ja'Marr Chase, and Mike Evans. Amon-Ra St. Brown is not the first name that comes to mind, and yet St. Brown is the current leader in contested catch rate, catching 73.3% of contested passes. It's not because he hasn't had many contested passes either. St. Brown has caught 11 of 15 contested passes thrown his way. St. Brown is an elite talent and one of the most consistent fantasy wide receivers with an extremely safe floor and a ridiculously high ceiling. St. Brown has yet to have a single game where he didn't score double-digit fantasy points. His floor, thus far, has been 11 points, but he also has two games of 24+ points, and a lot of that success is because he has a chance to catch any pass that is thrown in his vicinity. Because of his speed and route running this contested catch rate won't often come into play, but when it does the smart money is on St. Brown to come down with it.
Kyle Pitts (TE)
*Highest depth of target among tight ends
Right off the bat let me say that I still believe in the future of Kyle Pitts. He is too talented for his career to continue going the way it has so far. To be fair to Pitts, his rookie season wasn't bad. He became the 2nd rookie tight end in history to surpass 1000 receiving yards, with the first being Mike Ditka. Pitts is a special talent who should arguably be the No. 1 target in this Falcons passing game, but he has two things working against him. One is that the coaches don't seem to realize what everyone else does about Pitts and the other is he lacks a quarterback that can consistently get him the ball. There is no way someone like Pitts should only get five targets a game, and yet that is exactly what he has received in each of the last four games. The one good thing is that these targets are often downfield with Pitts enjoying the highest depth of target among tight ends at 11.05. Pitts is the only tight end with an average depth of target in the double digits. If the quality and quantity of those targets go up we could be in store for a second-half breakout, but I wouldn't hold my breath.
Logan Thomas (TE)
*Tied for most routes run among tight ends
You may not be aware of this, but Logan Thomas is a top-12 tight end at the moment, which may tell you something about the unpredictability of the position. But with three top-8 finishes on the season he has done enough to be a TE1 in 12 team leagues. It makes sense when you look at the numbers. Logan Thomas is on the field a lot and is currently tied with T.J. Hockenson for the most routes run among tight ends. The difference is that Hockenson is an elite talent who often leads his team in targets. Thomas (at this point in his career) is a good talent who is linked to a quarterback who loves to spread the ball around. Thomas only has three games of eight or more targets. Hockenson only has one game where he hasn't hit that mark. That's why he's the TE1 and Thomas is the TE12. Still, after the top 3 or 4 tight ends, consistency is hard to come by, but it starts by being on the field and running routes. Thomas doesn't have the upside to be a top-5 TE, but he is seeing enough opportunity to keep him in the top-12 conversation for the rest of the season.
---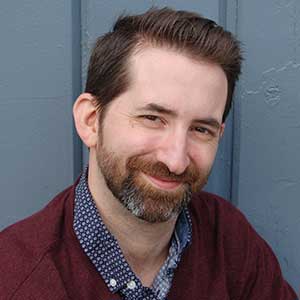 A die hard Bears fan and fantasy sports fantastic, T.J. Besler earned his journalism (and theatre) degree from The University of Iowa. When he isn't busy writing parodies for his YouTube channel Parodies for Charities he can be found either on stage performing or doing all things fantasy football related. Besler has traveled to nearly all 50 states either for work or leisure, and is grateful to everyone who has helped him along the way, especially his lovely wife Elsa, without whom much of this would not be possible. BEAR DOWN!