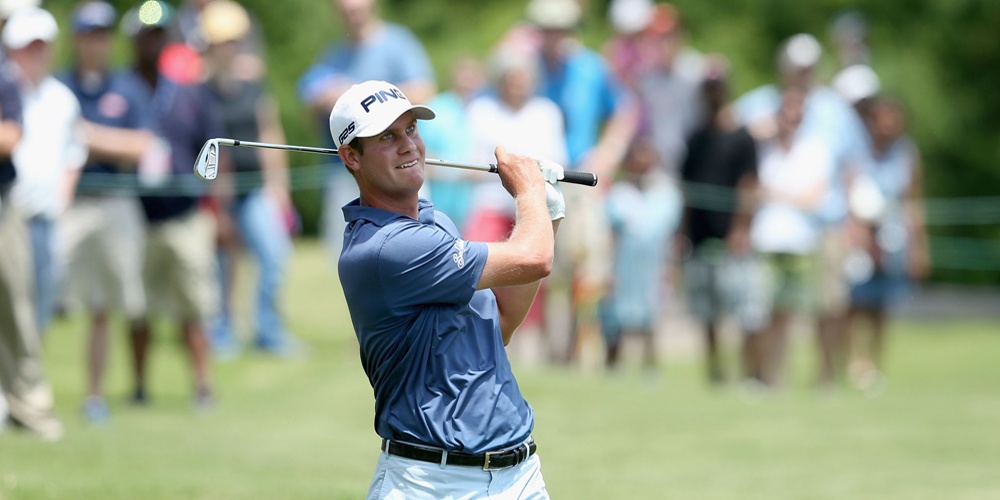 15 DFS Golf Picks for the Charles Schwab Challenge
---
Daily Fantasy Golf Tips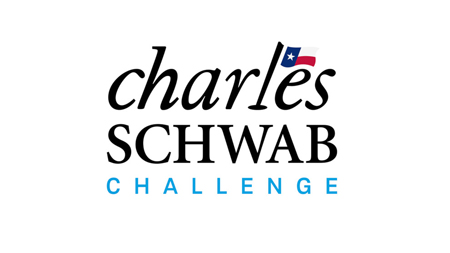 The global pandemic put a stop to all major sports back in mid-March, and since then sports fans have been finding other less thrilling ways to fill their time at home. Fortunately, golf is an individual sport and the PGA Tour will be the first major sporting organization to return with the Charles Schwab Challenge set to kick off the remainder of the shortened 2019-2020 campaign beginning next Thursday, June 11th. It's an exciting time for golf fans and an indication that things are slowly but surely getting back to normal. There will be no fans lining the tee blocks, fairways and greens this week which will be very strange, but professional golf will be on display for TV viewers to enjoy, and the field is exceptionally strong this year - for good reason. Rory McIlroy and Justin Thomas are making their debuts at this event, and are joined by other elite standouts Dustin Johnson, Jon Rahm, and Brooks Koepka rounds out the top 5 ranked players in the world - all here to compete in Fort Worth, Texas.
The prize money for next week's Charles Schwab Challenge is $7.5M with the winner taking home $1.35M and 500 FedEx Cup points. The tournament next week has invitational status, and we typically see just 120 golfers, but this year will see around 148 players to celebrate the PGA Tour's return. The top 65 golfers plus ties after round 2 will advance to play the weekend in rounds 3 and 4. The past five winners at this event include 2019 champ Kevin Na, Justin Rose was your 2018 winner, Kevin Kisner was victorious in 2017, 2016 saw Texas' own Jordan Spieth take the cake, and Chris Kirk's win in 2015 rounds out the last half-decade of champions. The winning score tends to be in the teens, and the course record is held by Zach Johnson who shot an outstanding -21 ten years ago in 2010.
As per usual, the Colonial Country Club is again this year's host for this event - the track is 7,209 yards in length, is a par 70, and the greens are Bentgrass. Some of the key player stats to research for this challenging course are Strokes Gained: Tee to Green, Strokes Gained: Approach, Birdies or Better Gained, Strokes Gained: Par 4s and Proximity Gained. Improve your odds to win more PGA DFS contests with research and statistical tools.
Let's get to my top selections for this tournament - the 15 consists of my top 10 players to pay big for and 5 value picks (all 15 players are in no particular order), plus I include player salaries for DraftKings. I provide recent and seasonal finishes for each of my picks, their past 5 years of results at this event (when available), and mix in some interesting pieces of information as well.
10 Players to Spend Big on This Week
Rory McIlroy (Salary: DraftKings - $11,800) - We saw McIlroy in the big foursome match for charity not too long ago. While his form wasn't as crisp as we are used to seeing, he managed to win the match for himself and Dustin Johnson on the final hole of the match to defeat Rickie Fowler and Matthew Wolff. McIlroy has finished anywhere from 1st to 5th in 6 appearances this season and I expect another one from the Charles Schwab Challenge rookie this year.
Jon Rahm (Salary: DraftKings - $11,000) - The world's 2nd best golfer has yet to win on the PGA Tour this season but has finished runner up twice and has 5 top 10's in 6 starts. Rahm was a surprising cut last year at this event, but in 2018, in his debut, he finished 5th so he knows his way around the course and should have another top 10 finish this year.
Justin Thomas (Salary: DraftKings - $10,600) - Thomas is elite and the proof comes with him being ranked 4th in the world golf rankings, plus he has two wins already this season and has 6 top 6's in 9 starts. He's making his tournament debut this year but that shouldn't affect your decision in making him a core addition to your lineups.
Bryson DeChambeau (Salary: DraftKings - $10,100) - DeChambeau is on a heater right now with 4 top 8's in his last 5 starts. He was a cut here last year but hit a rough patch at that point in his schedule where he missed three straight cuts, he was 42nd in 2018, and missed the cut in both 2016 and 2017. He has improved a lot though over the last year or so, and should be on your radar this year.
Webb Simpson (Salary: DraftKings - $9,800) - I thoroughly enjoy using Simpson in my lineups as he regularly performs at an elite level but comes in cheaper on salary numbers than the other superstar players. He already has 5 top 10's this season in 6 starts and won earlier this year at the Phoenix Open. He was 5th here in 2017 and 3rd in 2016, and I expect another strong showing this year.
Sungjae Im (Salary: DraftKings - $9,300) - Im is a player you can count on to play week in and week out as he still looks to build a name for himself on the PGA Tour. He has only missed one cut this season in a whopping 14 starts, he won The Honda Classic two starts ago, finished 3rd in his most recent start at the Arnold Palmer Invitational, and has 5 top 10's. He missed the cut last season in his rookie campaign - don't expect that to happen again this year as he continues to solidify his young career.
Collin Morikawa (Salary: DraftKings - $9,100) - Morikawa is a perfect 11 for 11 this season with 3 top 10's. His last start saw him take 9th at the Arnold Palmer Invitational and I can see another top 10 coming if his work ethic remained strong while the PGA Tour was on hiatus.
Marc Leishman (Salary: DraftKings - $8,900) - The Australian is a world-class golfer and has won this season thanks to a 65 in round 4 of the Farmers Insurance Open back in January. He was runner up in his last start at the Arnold Palmer Invitational and has only missed one cut in 9 starts so far this season. He was 34th here in 2017, 13th in 2016, 27th in 2015, and has other good finishes on this track as well.
Gary Woodland (Salary: DraftKings - $8,800) - Woodland has had a solid season with 5 top 8's in 9 starts and will look to keep that strong performance going despite his lack of involvement over the years at this event.
Jordan Spieth (Salary: DraftKings - $8,000) - Okay, so Spieth hasn't had a dazzling season by his lofty standards but sure has found lots of success at this event over the years. He won here in 2016, was 8th here last year, 32nd in 2018, runner up in both 2017 and in 2015, and has other good finishes here too. I haven't liked Spieth that much in a while but really do for this tournament - especially at his salary number.
5 Solid Value Picks ($7,500 or less on DraftKings)
Harris English (Salary: DraftKings - $7,500) - English has again found his game this season with 5 top 10's and 10 out of 11 made cuts. He was 20th here in 2018 with many cuts missed before and after the event so that tells me that he's good on this track. He also had a 29th in 2017, a runner up in 2016, and has found additional success on this track as well.
Byeong Hun An (Salary: DraftKings - $7,400) - Hun An is another player who has 5 top 10's this season, two of those have come in his last 4 starts. In his debut last year he finished 68th, and I expect much better than that this year from him.
Billy Horschel (Salary: DraftKings - $7,400) - Horschel's worst finish over the past four of his starts is a 42nd, he also had two 9ths and a 36th as well. He was 19th here last year and earned a 34th in 2017, so he knows this track and should find some level of success again this year.
Max Homa (Salary: DraftKings - $7,500) - Homa is tearing up this PGA Tour this season with 9 straight made cuts, three top 9's, and another 3 top 25's within that same time frame. He was 27th here last year and I can see him doing even better this year if his strong play remains a fixture.
Ryan Palmer (Salary: DraftKings - $7,400) - Palmer is a proud Texan and also a Colonial member, and not surprisingly has put up some impressive results over the years here. I have to think that he's been playing this track a lot lately, much more than he normally could when the PGA Tour is active, and I fully expect another impressive finish for him this year. He is 8 for 9 this season, has 6 top 25's and 2 top 10's.
Recapping my 15 pick's finishes from THE PLAYERS Championship
Note: Unfortunately, just one round of THE PLAYERS Championship was played back in March before the tournament had to be canceled due to COVID-19.
STAY IN TOUCH
Sign up for FantasyData's newsletter and get awesome content sent to your inbox.
We'll never share your email address and you can opt out at any time, we promise.
---

Jeremy has been playing fantasy sports for over 20 successful years, and actively plays golf, hockey, baseball, and table tennis. He has over three years of fantasy sports writing experience - including writing a daily fantasy sports strategies and tools eBook in 2016. He is an active member of DraftKings - specializing in NHL and PGA contests over the past 5 years. He enjoys spending time with his family, traveling to hot places in the frigid Canadian Winters, binge-watching on Netflix, and starting and managing digital businesses.