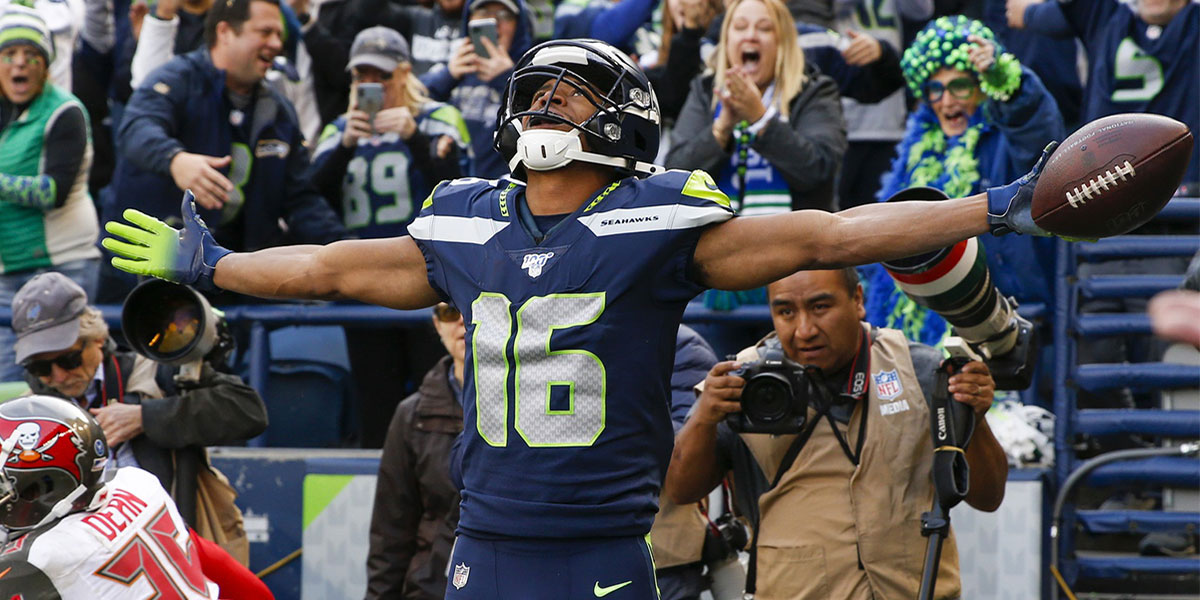 5 Bold NFL Predictions for Week 3
---
Last week presented another mixed bag for my bold predictions. I did get it right with Daniel Jones, who performed as a top-five quarterback. He secured the second spot in fantasy point scoring by passing for 321 yards and two touchdowns while also rushing for an additional 59 yards with a touchdown. I'll gladly take credit for accurately assessing Tua Tagovailoa's performance as well. I had predicted that he would face a reality check against the New England Patriots, especially after his impressive 466-yard performance against the Chargers in Week 1. Although he had a decent day, throwing for 249 yards and one touchdown pass, he only managed to secure the QB-29 position for the week.
As for Dak Prescott and Zack Wilson, my predictions were somewhat on target. Wilson upheld his end of the bargain by throwing three interceptions, but Prescott didn't commit any turnovers. However, my prediction of six total interceptions turned out to be a tad too bold. I missed the mark with Sam LaPorta of the Lions. While he had another solid day, catching five passes, the rookie tight end didn't break into the top three for fantasy point scoring; instead, he landed at #8 for the week. In the case of Jamaal Williams, he left the game early due to a leg injury, so I'll give myself a pass on that prediction.
Quick Links
Week 3 NFL Bold Predictions
For those keeping track, I've successfully predicted 4 out of our 10 forecasts up to Week 2. My objective is to maintain a 40% success rate, and I'm currently on track to achieve that goal. This week, I'm presenting five additional bold predictions. It's important to note that while these predictions may defy conventional wisdom, each falls within the realm of possible outcomes and carries at least a 40% probability of becoming reality. I don't propose improbable scenarios just to ignite debate. Think of these more as amplified ceiling and floor projections.
Russ is Cooking Again
The Broncos are heading to Miami to take on the high-flying Dolphins in a game with the second-highest total of the week. Surprisingly, Miami has performed well on the defensive front, yielding just 200 passing yards per game in the early season. They're allowing only 17.3 fantasy points per game to opposing quarterbacks. At first glance, this appears to be an average matchup for Russell Wilson. However, Wilson has shown strong performance this season, throwing for five touchdowns and displaying excellent ball efficiency. He currently ranks fifth among QBs in fantasy points above expectation and holds fourth in NFL passer rating.
The Dolphins' defense has vulnerabilities. Last season, they surrendered the sixth-most passing yards to their opponents and allowed the fifth-highest passer rating. While their defense has looked solid in the first two games, it's worth noting that one of those games was against a Mac Jones-led offense.
Russell Wilson is in top form once again. He leads the league in passes of 50+ yards and ranks seventh in total air yards. The pace of this game will be much higher than what the Broncos typically engage in, which translates to more opportunities for Russ. I believe he will capitalize on these opportunities and finish as a top 5 QB this week.
Travis Kelce Hat Trick
Travis Kelce debuted last week, securing four passes and scoring a touchdown. Remarkably, he trails only Kadarius Toney in targets in just one game, with nine. Kelce is still on the path to recovery from his knee injury and is operating at less than 100%. Nevertheless, the Chiefs are set to face one of the league's weakest defenses. The Bears have suffered 12 consecutive losses, conceding at least 25 points in each of those defeats. Patrick Mahomes is poised to have an outstanding performance against the Bears' secondary, and I wouldn't be surprised if he throws four touchdown passes in this game.
I'm not concerned about the Chiefs limiting Kelce's playing time. While he might still have a reduced workload, you can count on Kelce being on the field when Kansas City ventures into the red zone. Given the likely frequency of these visits, Kelce is poised to be the primary beneficiary. When all is said and done, I believe he will reclaim his TE1 status, scoring three touchdowns in a lopsided victory over the Bears.
Arizona Cardinals Grounded
Last season, teams were held to under 150 total yards in only three out of 271 regular-season games, amounting to a mere 1.1%. Predictably, the Jets, Colts, and Texans were the teams that fell short of this low mark. This week, I anticipate the Cardinals becoming the first team this season to gain fewer than 150 yards.
Arizona's offensive performance hasn't been abysmal. They're averaging five yards per play, just slightly below the league average. Their 20th rank in offensive DVOA, while not exceptional, is better than anticipated. All things considered, their situation could be worse, but it's about to take a turn for the worse.
Enter the Cowboys, arriving in Arizona with the NFL's most formidable defense by a significant margin. They're allowing the fewest yards per play in the league at 3.5 and have conceded a mere 10 points across two games. Impressively, they've secured seven takeaways without turning the ball over themselves. Additionally, they lead the league in sack percentage. The Cardinals' offensive line is unlikely to withstand the overwhelming talent of the Dallas defense.
I foresee this game potentially spiraling out of control early on. According to my model, Arizona is projected to score just 10 points, and I would be surprised if they manage to achieve any more than that.
A Star is Born: Jahmyr Gibbs
The Detroit Lions will be without RB David Montgomery this week. Consequently, Jahmyr Gibbs should see increased opportunities. Head Coach Dan Campbell has indicated that there will be a running back by committee while Montgomery is out, and I anticipate that will be the case. However, I believe Gibbs' exceptional talent will keep him on the field extensively this week. After playing in 27% of the snaps in Week 1, Gibbs saw an increase to 48% of the snaps against Seattle. Although he has only recorded 14 rushing attempts and 11 catches through two games, Gibbs has a chance to double those rushing attempts this week potentially.
In Week 1, Atlanta surrendered 171 rushing yards to Carolina. Last season, they ranked 23rd in rushing defense, allowing an average of 130 yards per game. Both teams have a preference for the running game, and we should witness a substantial amount of it in this matchup. I believe it's reasonable to project 15 rush attempts for Gibbs and perhaps another five receptions. Adding a touchdown to the mix, you're looking at a 20+ point performance for the rookie in PPR leagues. While that's a solid week, I believe it doesn't quite capture the bold spirit of this article. I predict Gibbs will score 25 PPR fantasy points this week, solidifying himself as the breakout star we all anticipated.
Tyler Lockett: Part Deux
Tyler Lockett consistently surpasses expectations year after year. Last week, he secured two touchdowns against the Detroit Lions. At this point, he boasts five endzone targets across the season's first two games and leads the Seahawks in both routes run and targets.
The Carolina Panthers have displayed strength on defense, despite their 0-2 start. They currently rank fourth in terms of the fewest passing yards allowed in the league. However, it's important to note that they have faced Desmond Ridder and Derek Carr, so it might be premature to label them as an elite defense at this point.
This game promises to be intriguing. Seattle's defense is conceding 5.9 yards per play, which is the second-worst in the league. On the other hand, the Panthers are only averaging 4.1 yards per play on offense. So, what can we anticipate from this matchup? I don't believe it will turn into a high-scoring shootout, but I do think the Vegas total of 42 points is on the mark. With the Seahawks being six-point favorites, they are expected to score three touchdowns. Whenever they approach the endzone, I anticipate Geno Smith will have his eyes on Lockett. Only 13 wide receivers managed to score two touchdowns in multiple games last season, and that was over a full season. As rare as it is, I believe Lockett will achieve the exceedingly rare feat of scoring twice in consecutive games this week.
---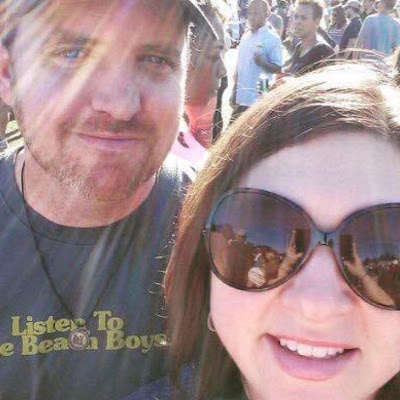 Doug Burrell finished 2022 as Fantasy Nerd's Most Accurate Expert in NFL Picks and Tallysight's #1 ranked expert Against the Spread Expert out of 200+ experts. He is a veteran, a runner and an avid fantasy sports enthusiast since 1999. You can reach him on Twitter @dougwburrell. Doug is a veteran, an avid runner, and works as a copywriter. He lives in North Carolina with his wife and three dogs.