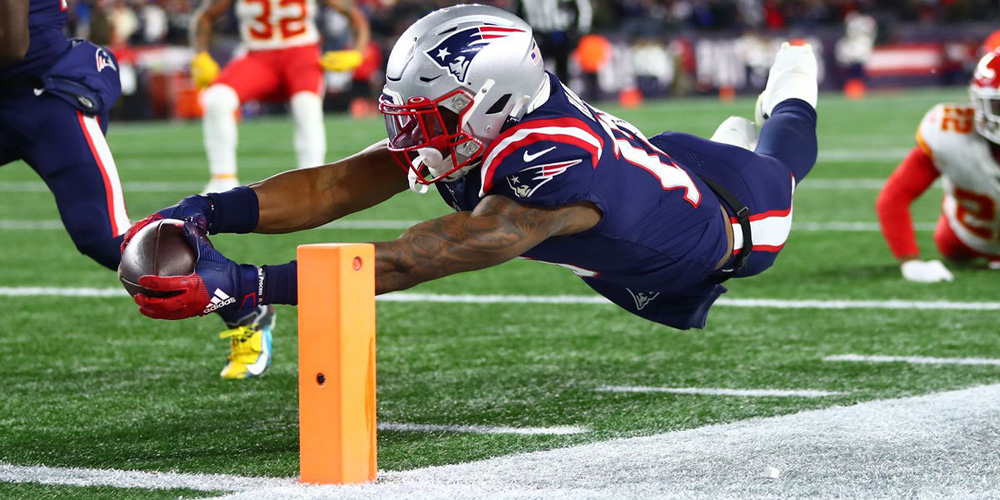 7 Buy Low Dynasty Football Running Backs
---
Buy Low Dynasty Football RB's
The running back position can be volatile and take sharp turns every season. Health and age affect the position more than almost every other spot on the field. So let us take a look at guys who could be getting healthy or be in line for an uptick in usage.
David Johnson
Age 28 | ADP: RB 29
Johnson had a major lost season under first-year head coach Kliff Kingsbury. The Cardinals traded for Kenyan Drake midseason leading to Johnson barely seeing the field. Johnson is still under that 30-year-old threshold for RBs and is only one season removed from 1,300 yards from scrimmage. I am one who believes a change of scenery would do wonders for Johnson, if traded to a team who knows how to use him properly we could see the elite RB come back. Of course, there is always the option Johnson is still a Cardinal next season and they don't resign Kenyon Drake. I believe this also raises Johnson for me. The Cardinals play a fast pace and Johnson is an excellent pass catcher for they need to get more involved. Most people have written off Johnson but I am not one of them. Go see how much it would cost you to acquire him because I don't think it will be that much.
Le'Veon Bell
Age 28 | ADP: RB 21
The Jets were a disaster last year. The sole bright spot was Bell, who finished with 789 yards rushing and 66 catches for another 461 yards receiving. The touchdown department is where Bell really underwhelmed, he only had 4 total touchdowns. If Sam Darnold can avoid missing more time this year and the offense gets more balance it could be just what Bell needs. Bell also has a little more tread on the tires after sitting out two seasons ago. I have no doubt in my mind he can be an RB1 if Adam Gase can decide to get 8 guys out of the box for Bell to do his thing.
Both of the first two guys I have mentioned above have been first-round fantasy picks in the very recent past. I will be honest, I spent a lot of draft capital on Johnson in best ball last year. So now let's move to the young bulls and future RB1s.
Sony Michel
Age 25 | ADP: RB 28
If I told you Michel had 1,000 scrimmage yards last season would that surprise you? What if I told you he had 11 games with 15 or more carries. I feel like most people thought last year was a disappointment for Michel. When we look for RBs we want consistency and volume. Michel had both of those last season. I would also stress that after week 2 he lost one of the most important parts in front of him in James Develin. Michel is a bruising RB that operates better when someone is clearing the path for him. Losing Develin was a major blow all around and should only help Michel next season with him back.

Devin Singletary
Age 22, RB 22
Splitting time isn't a great recipe for fantasy production but I think that changes this season for Devin. Frank Gore is probably gone from Buffalo opening up roughly 10 more carries per game. I don't expect Singletary to take all 10 of those carries but if he gets 7 or 8 of them he would be among the top RBs in the league in usage. Even if we move from the 12 carries a game Singletary got last season to let's say 18 carries a game that puts him roughly top 5 in the league in carries. Add into that the fact that Singletary averaged 5.13 yards per carry and you have yourself Derrick Henry production. I am not saying he will have that kind of season but Singletary could easily be a top 10 PPR type RB.
Kerryon Johnson
Age 22 | ADP: RB 17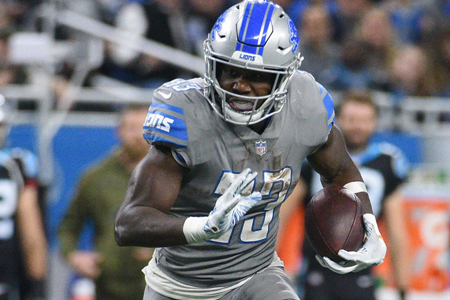 Coming off an injury-plagued season Johnson seems like an afterthought for most. When Johnson was healthy he was the workhorse in Detriot. Having 3 games with at least 16 carries out of the 4 games before he got hurt. I would assume Johnson goes into the year as the starter with hopefully an upgraded O-line. If someone in your league is worried about the injuries or the off chance Bo Scarbrough gets to split carries then you should go try to get Johnson quickly.
Ronald Jones Jr.
Age 22 | ADP: RB 40
Jones was another RB who shared carries for most of the year, although he seems to have locked in as the RB1 late in the Bucs season. Coach Arians seemed to gain trust in the young back giving him double-digit carries in the final 4 weeks. Arians seems to know what he is doing with RB1s also as he coached David Johnson through some of his most productive seasons. Depending on what Tampa does at the QB situation, Jones Jr might be leaned on to take some pressure off.
Darrell Henderson
Age 22 | ADP: RB 39
My choice for Henderson here is a little bit of the present and a little bit of the future. Todd Gurley isn't the same guy from 2 years ago, those knees aren't getting any younger and he isn't getting any cheaper either. There are rumors swirling about Gurley being traded also. Henderson was a third-round pick last year and is incredibly talented. I think McVay will focus on getting him way more involved this season and if Gurley does get moved then you are looking at the starting RB for a pretty darn good offense.
STAY IN TOUCH
Sign up for FantasyData's newsletter and get awesome content sent to your inbox.
We'll never share your email address and you can opt out at any time, we promise.
---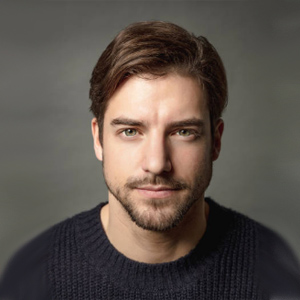 Matthew is a long time fantasy football and dynasty football fan. He lives in Las Vegas and grew up rooting for the Raiders. The team moving to his hometown was very exciting news. Matthews is married and has two young boys.