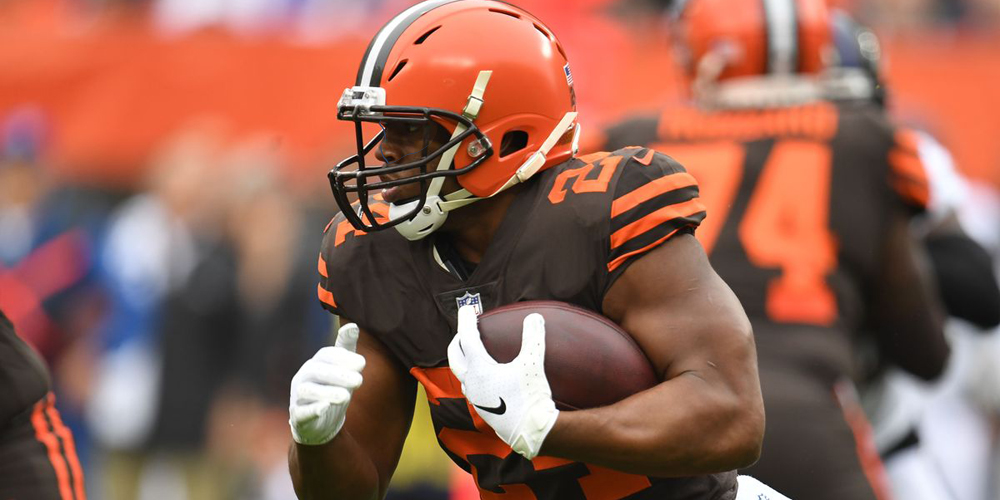 7 Dynasty Sell-High Players This Offseason
---
---
Win Your Fantasy League!
Become a member at FantasyData and get access to the industry's best fantasy football subscription available!
---
Superflex Dynasty Football Sell Highs
In dynasty fantasy football, one of the hallmarks of building a successful contender is buying low on players that are set to break out or far exceed their price in the coming season. I did that last year with Christian McCaffrey, Derrick Henry, and Dalvin Cook. Now, they are worth far less than they were a year ago. Another savvy move is acquiring players cheap and then flipping them for a bigger price if your team isn't going to compete, in a rebuild, or you find you have a bigger need somewhere else. Just like with stocks, you want to buy low and sell high, although don't look at the stock market right now. That just brings pain. At least in fantasy football, trading is the best part! If you want to continually find success, sell players when you can get the most you can get before their value collapses.
I am basing these stats, points, and other factors on a league that is Superflex, .5 TE Premium, PPR, where you start 2 RBs, 3 WRs, 2 Flex, and the obvious 2 QBs. I think you need to have Superflex in dynasty just to make the QB actually have value and be super important like in the real NFL.
QB Justin Fields, Chicago Bears
Fields went from an awful coach in Matt Nagy to now the Packers' 4th Offensive Coach in Luke Getsy who's working behind a new defensive-minded head coach in Matt Eberflus. Granted last year was a bad showing for the highly-touted rookie and it really didn't give me anything to believe in. Now, there's a lot of hype going for Fields into this season that he will blow up. That's why he's being priced as a QB1-tier player. I don't understand this. The Bears barely improved their offensive line. They got a 25-year-old rookie at WR who is more of a kick returner. David Montgomery and Darnell Mooney are back and will get fed a ton, but they can't do it alone. A different scheme might help, but no scheme alone can fix everything. Plus, if Fields falls flat this year, his price is going to become dust. I'd much rather sell him for multiple firsts right now or for a QB that can help me win this year such as Trevor Lawrence or even Zach Wilson.
QB Joe Burrow, Cincinnati Bengals
Burrow is an unusual sell-high. I normally wouldn't say to sell a player entering their 3rd year of NFL play coming off a Super Bowl appearance, but Burrow's price is so high right now that it's hard to see it rising any higher. If you can sell Burrow for 3+ firsts, I'd do it. Burrow is set up for success this year and into the future with the moves, the Bengals made for their offense combined with Tee Higgins and Jamarr Chase. If I'm trying to win this year, I'm not selling Burrow unless it's to get a QB with rushing talent like Kyler Murray, Josh Allen, or another more elite dual-threat QB. However, if I'm rebuilding, I might be persuaded to sell based on the fact that Burrow doesn't run much and has already hurt his knee twice, including a Torn ACL. That's worrisome, especially if the OLine improvements aren't actually improvements. You don't want to have a repeat Andrew Luck.
Other QBs: Patrick Mahomes, Ryan Tannehill
RB Antonio Gibson, Washington Commanders
It's clear as the sun is bright that the Commanders don't trust Gibson. Why else would they go out of their way to bring back McKissic and then draft Brian Robinson? Combine those two guys and you get Antonio Gibson. Gibby has had some health issues, yet still performs. He was an RB1 last year, albeit at 11th overall. I don't see him coming close to that this year. The Commanders lost a talented Guard, got an upgrade at QB in Wentz who can actually throw the ball, and they added another RB. If I can sell Gibson, aged 24, for a mid-1st and a 2nd or a late 1st and early 2nd, then I'm doing it. Why risk Gibby getting hurt or getting stuck into an RB threesome where you never know who will get fed the ball in any game. I'm especially trading him if I'm win-now since I don't want to deal with that. If you're rebuilding, maybe you hold onto him and see what happens in a year from now as he could become a free agent at 25 if the Commanders cut him and that would be quite interesting. However, it's probably best to just trade him as you can reacquire him for cheaper later on.
RB James Conner, Arizona Cardinals
Conner is an obvious sell-high. The RB5 from last year got a 3-year deal from the Cardinals to be their lead RB1. Conner was absolutely terrific for the Cards last year and surely helped many teams win their fantasy chips. He was healthy too playing in 15 games. If you're pushing all your chips in to win this year, I'd say trade for him or keep him as he will help you win many games being a part of the explosive Arizona offense. Yet, I'm trading him since his price point is an all-time high for him. I was able to trade him for a mid-23' 1st which is his ceiling price! If you can even get a late 23'1st, then do it. Conner has a history of injury/underperforming and is 27. He has a few more years left due to the lack of use he had to start his career, but still. Why risk injury/decrease in price if you can get a 1st round pick out of him!
RB Nick Chubb, Cleveland Browns
Chubb has been terrific these last 3 years, at least when healthy. The RB7 from last year has averaged over the last 3 years 16, 17.3, and 15.4 respectively. So, why would you sell him? Well, he still has Kareem Hunt and D'nernest Johnson to share touches with. Plus, the whole Watson saga means he could be playing with a QB that will for sure siphon rushes/TDs from and pass the ball more. OR he will be playing with a worse QB in Jacoby Brissett which means that defenses can stack the box against him. Either way, it's not ideal as it was with Baker Mayfield. The Browns will run the ball a ton, but Chubb already has 1,000 carries and is turning 27 this season. His time as an RB1 is running out and this might be the best time to sell him. With people thinking that the Browns will rush a ton due to the Watson situation, see if you can't get a mid-1st and a 2nd out of him. He's still a win-now RB1.
Other RBs: Josh Jacobs, CMC,
WR Cooper Kupp, Los Angeles Rams
So Kupp sets records and has the 2nd best season a WR has ever had and I'm telling you to trade him? Yes, I must be insane. However, it's logical. He's going to be 29 which is when WRs start to slow down a bit. He's dealing with increased competition for targets with Allen Robinson, Van Jefferson, Cam Akers, and likely OBJ. I don't see defenses letting him just tear them to shreds again, plus the odds of him repeating his season from last year are just very slim. I sold Kupp for 2 1sts in one league and I'd be happy to get that back in return again. Kupp is an elite WR, but unless you're moving to win this season, I don't see why you shouldn't sell the WR1. Perhaps with hype growing again, you can get 2 1sts and a 2nd? If Kupp gets hurt or doesn't finish as a WR1 this year, you will be hard-pressed to sell him for a single 1st. So do the smart play. Steal the Draft.
WR Chase Claypool, Pittsburgh Steelers
Claypool has never been on my list of receivers I want to own. The fact that people are believing he is going to do great this year with Kenny Pickett befuddles me other than the fact Kenny can throw deep. Claypool has a penchant for making bone-headed errors and dropping the ball. He's a talented WR, but not one that is consistent enough or high-scoring enough. At least for me, that is. If I can get the 2.01 in return for Claypool, I'd gladly do that. I'd sell him for multiple 2nds even. The Steelers drafted another WR in Pickens, and still have Diontae, Pat F, and Najee. That's a lot of competition for targets. Don't let Claypool fall again this year, sell him now. Also, he was barely a WR3 last year and I can see that happening again.
Other WRs: Deebo Samuel, Rashod Bateman
TE Travis Kelce, Kansas City Chiefs
I know that I must seem very dumb right now telling you to trade one of the GOATs in Travis Kelce, in a TEP league too no less. Yet, I am because he's going to be 33 this year and now doesn't have his deep-threat buddy in Tyreek HIll. One of the reasons that Kelce performed so well was because he ran the short/intermediate routes while Hill drew the safeties deep. This worked perfectly and opened many holes for Kelce. However, time will catch up to him at some point, especially since he blocks as much as he runs routes. With a new trio at WR in MVS, Juju, and Skyy, time will only tell if any of them will do what Hill did for Kelce. If I can get Pat F or another young TE plus a first for Kelce, I'd do it. If I can sell Kelce for an early 1st and a mid-late 1st, I'd do it. At some point, the Kelce train will slow down or stop. I want off before that happens.
Other TEs: Darren Waller, David Njoku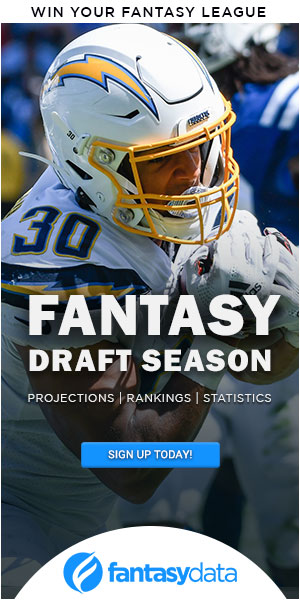 STAY IN TOUCH
Sign up for FantasyData's newsletter and get awesome content sent to your inbox.
We'll never share your email address and you can opt out at any time, we promise.
---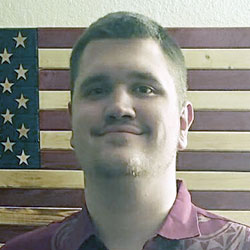 Jake is a native Phoenician and die hard fan of all the Arizona sports teams as well as the NFL and MLB. He is a Christian and a college student pursuing a dual degree in Sports Management and Sports Journalism. He is currently writing for DynastyNerds as well as a site expert at Fansided. He is obsessive about sports and stats. Jake's other hobbies include music, movies/TV, traveling and studying history. He is an avid Star Wars, Marvel, and DC fan (nerd). He wants you to know that the Jedi were the reason the Republic fell and that Dynasty>redraft. You can follow him on twitter @Darthdbacks or Discord @DarthDbacks. He is Open to doing any AMA's or podcast guest spots.