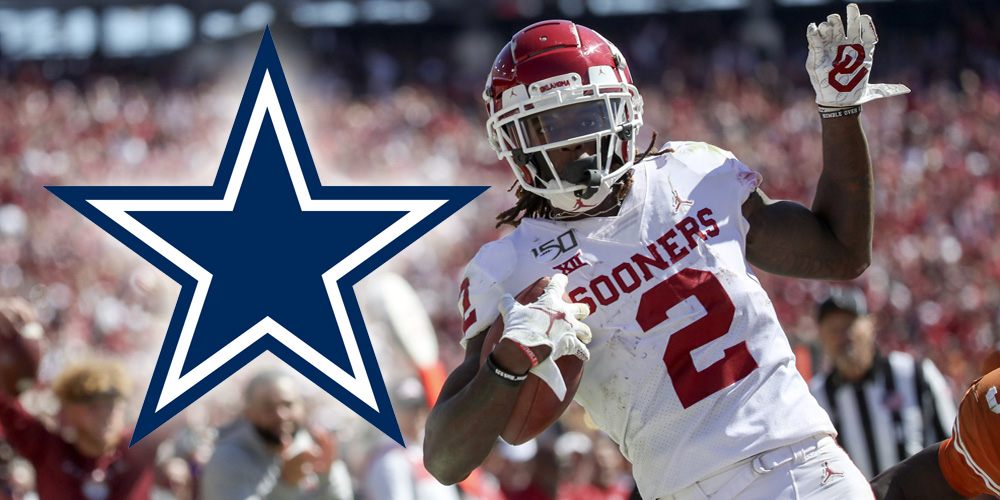 CeeDee Lamb Fantasy Forecast
---
CeeDee Lamb Fantasy 2020
With the 17th overall pick in the 2020 NFL Draft, the Cowboys drafted wide receiver from Oklahoma, CeeDee Lamb. Lamb was projected to be the number one overall receiver taken in the 2020 wide receiver class, so for him to fall into Jerry Jones' lap at 17 made the pick a no-brainer for the Cowboys.
Lamb was my top wide receiver prospect because he was so dominant at Oklahoma. According to Sports Info Solutions, Lamb ranked number one last season in yards per target (14.3), yard per route run (3.9), and yards after the catch per reception (11.2). Lamb also scored the fourth-most fantasy points of all wide receivers in college. He also flashed skills in the return game as a punt returner; he led the Big 12 in punt returns in 2019 (24) and in 2018 he led the conference in yards (218) and yards per return (12.8). With his diverse skillset and his ability to make plays with the ball in his hands, he will be a huge asset for the Cowboys' offense and quarterback Dak Prescott. There is also a chance that Lamb has more room to grow as his major weakness coming out is his route running which can improve in the NFL. But regarding his rookie season in 2020 how does Lamb fit into the Kellen Moore offense alongside fellow receivers Amari Cooper and Michael Gallup?
According to Michael Fabiano from NFL.com, 67% of the plays Dallas ran last year were run from 11 personnel, which ranked 12th highest in the league. In that specific personnel grouping, they ranked number one in efficiency per Sports Info Solutions expected points above replacement metric. So though Lamb initially will project to see fewer targets than both Cooper and Gallup, he should be an efficient third receiver with the opportunities he does get in the Dallas offense. There's also a strong chance that Lamb transitions into playing a role in the slot for the Cowboys; he did not play in the slot a ton at Oklahoma, but he was efficient in his limited time there. Per PFF, Lamb had 25 receptions from the slot in 2019 but was absurdly effective with a 6.11 yards per route run which ranked number one in the NCAA. Dallas moved on from their two primary slot receivers this offseason in Randall Cobb and Tavon Austin. Cobb played in the slot over 90% of the time and Austin was there 27%. Neither Gallup or Cooper saw more than 15% of their snaps from the slot in 2019.
Mike McCarthy said he likes his receivers to learn all of the receiver spots so it can help create favorable matchups, but with Amari Cooper and Michael Gallup, CeeDee Lamb figures to get a lot of time in the slot, where the Cowboys lost Randall Cobb.... https://t.co/whDK9ThPRS

— Todd Archer (@toddarcher) April 24, 2020
Lamb also figures to be used as a downfield target considering his ADOT in college was 12.1 and he accumulated 500-plus yards from deep passes. Also, do not forget the potential impact Lamb could make as a punt returner as well with Austin no longer in the fold. Lamb is absolutely electric with the ball in his hands which is reflected by his great YAC numbers. When Dez Bryant was drafted by Dallas in the first round in 2010, he was used as a punt returner early in his career so perhaps Dallas could follow suit with Lamb.
Ceedee Lamb Fantasy Forecast
In conclusion, Lamb will slide into the number three receiver role and should still see the field plenty with Dallas running a majority of 11- personnel. He is down on the depth chart in terms of target share, but if one of the guys ahead of him were injured Lamb could be a fantasy monster in 2020. Regardless, he should still be efficient in the meantime with limited targets to warrant being drafted in redraft formats. He is not going to see double teams and when he lines up in the slot he will get free releases that should allow him to get in space and make huge plays with his abilities as a ball carrier.
From a dynasty perspective, from Day 1, Lamb will not dominate the target market share, but for a lot of rookie wide receivers, they usually do not see a ton of targets. Looking at last season's exceptional rookie class nobody saw 100 targets. Just five rookie wide receivers saw at least 80 targets. As the Cowboys' primary wide receiver three last season Cobb saw 83 targets. With these rookie wide receivers, you want to build value year over year and as crazy as it sounds Lamb's rookie season is the cheapest you will probably ever be able to acquire him because at this point his value can only go up. Gallup is a free agent after 2021, and Amari Cooper has an out in his contract in 2022. With Dak Prescott looking the long-term option at quarterback in Dallas if you miss out on top rookies running backs in your dynasty drafts do not fret; Lamb is an excellent consolation prize.
My initial projection for Lamb in 2020: 44 receptions for 650 receiving yards and four touchdowns.

STAY IN TOUCH
Sign up for FantasyData's newsletter and get awesome content sent to your inbox.
We'll never share your email address and you can opt out at any time, we promise.
---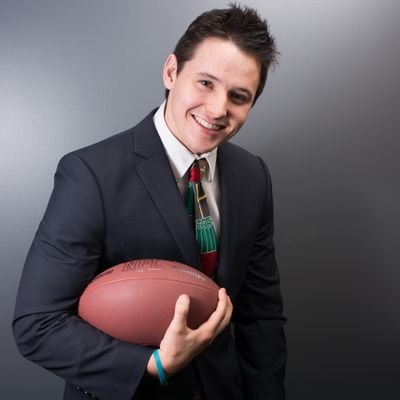 Andrew has come a long way as a fantasy football writer. After graduating from Roger Williams University where he received a degree in marketing he began to write his own fantasy blogs via WordPress.com. He used to call himself the Fantasy Football Master. Nowadays, he is slightly more humble. He has worked with Pro Football Focus as an base data analyst along with bringing head writing experience from Gridiron Experts. He is an absolute die hard Patriots fan (humble brag) and will never forget his first fantasy football team. In his first ever fantasy football league he drafted the Bears defense in the 1st round. He then proceeded to win the entire league. #DefenseWinsChampionships