Chris Olave Fantasy Outlook 2022
---
Chris Olave Fantasy Outlook
The 2022 NFL Draft brought us one of the most exciting wide receiver classes ever. For the first time, six wide receivers were selected in the first 18 picks. Another seven were taken in the second round for a total of 13 of the first 54 overall picks (24%). This article covers the third of these selections: Ohio State product Chris Olave, taken at pick No. 11 to the New Orleans Saints. For reference, the landing spots and draft capital of the 13 wide receivers over the first two rounds are shown below.
Pick No. 8: Drake London (USC) - Atlanta Falcons
Pick No. 10: Garrett Wilson (Ohio State) - New York Jets
Pick No. 11: Chris Olave (Ohio State) - New Orleans Saints
Pick No. 12: Jameson Williams (Alabama) - Detroit Lions
Pick No. 16: Jahan Dotson (Penn State) - Washington Commanders
Pick No. 18: Treylon Burks (Arkansas) - Tennessee Titans
Pick No. 34: Christian Watson (North Dakota State) - Green Bay Packers
Pick No. 43: Wan'Dale Robinson (Kentucky) - New York Giants
Pick No. 44: John Metchie III (Alabama) - Houston Texans
Pick No. 50: Tyquan Thornton (Baylor) - New England Patriots
Pick No. 52: George Pickens (Georgia) - Pittsburgh Steelers
Pick No. 53: Alec Pierce (Cincinnati) - Indianapolis Colts
Pick No, 54: Skyy Moore (Western Michigan) - Kansas City Chiefs
Chris Olave College Production
Olave steadily improved at Ohio State, even while competing in an exceptionally talented wide receiver room.

Strengths
Route Running
The most common praise directed at Olave leading up to the draft was that he was arguably the best route runner in the class.
Route analysis from PFF shows that while Olave's aggregate yards per route run (YPRR) did not jump off the screen, his range of routes was as broad and comprehensive as anyone's, indicating he could handle just about anything an NFL playbook threw at him. With a high percentage of his targets coming on hitch routes, go routes, out routes, and crossing routes, he should be ready for action in Week 1.
Excellent Speed
As a compliment to Olave's precision, his speed helps him get to his spots quickly. Not known for being one of the most explosive receivers in the class, his straight-line speed is excellent and can be a differentiator when he finds open space.
Concerns
Four-Year College Career
With elite wide receivers declaring early in recent years, it has become somewhat of an eyebrow-raiser for a top-tier prospect to play out a full four-year collegiate career. A younger breakout age is often desired by NFL scouts, signaling a higher upside over time.
Overshadowed By Wilson?
In addition to Olave not declaring early, he also was often overshadowed by his teammate who did, Garrett Wilson. Though Olave is only about a month older than Wilson, the fact that Wilson seemed to be the 1A to Olave's 1B at Ohio State even with one fewer year under his belt did not do Olave any favors for his perception.
The Fit In New Orleans
The New Orleans Saints are a difficult offense to project considering the number of changes to both their personnel and coaching staff. The biggest changes as it relates to fantasy and Olave's potential fit are as follows:
New head coach - Dennis Allen assumes the vacancy left by Sean Payton
Return of Michael Thomas - uncertainty around his rehab from a nearly two-year absence
Addition of Jarvis Landry - likely to earn snaps in the slot when healthy
Return of Jameis Winston - a projected full year from Winston following offensive struggles with Taysom Hill and Trevor Siemian
Starting with the head coach, it is fair to assume that the scheme and offensive philosophy should remain fairly unchanged. Promoting Allen from his defensive coordinator role showed a desire for continuity, especially as long-time offensive coordinator Pete Carmichael Jr. was also retained.
Winston, Thomas, and Landry are really the names we need to analyze further. In Winston's seven games played last year before the injury, he threw for 1,170 yards and a respectable 14 touchdowns with only three interceptions. He would have projected a 17-game total of only 231 completions on 391 attempts for 2,841 yards, but with an astronomical efficiency resulting in 34 touchdowns and seven interceptions. Winston's volume is likely to increase but his touchdown efficiency is unlikely to be anywhere near the 8.7% rate he experienced in limited time last year. It is not unreasonable to think both his attempts and yardage per game increase by 25% but his touchdown rate drops all the way to the 5.0% range (which is still above average). This would result in just over 3,500 yards and 24 touchdowns, a far more realistic projection given the Saints' clear intention last year to mask his erratic performances with a conservative scheme.
Now for the even trickier part of the equation: target share. Michael Thomas is clearly expected to be the alpha in this passing game if he is fully healthy. In his last healthy season in 2019, he lead the league with an absurd 34.4% target share. While he is almost certain to not match that output, it is a reasonable assumption that he should still lead the team. Star running back Alvin Kamara will get his usual 15-20% share, while tight ends and other ancillary weapons can be expected to get another 20%. Therefore, roughly 60% of Winston's targets should be in play for Thomas, Landry, and Olave. Olave should assume the second outside role opposite Thomas, and the team is likely to continue heavy formations (2WR) to take the pressure off of Winston. This makes it likely that the rank order of targets when all three receivers are healthy should be as follows:
Thomas
Olave
Landry
To conclude Olave's outlook and projection, we can divvy the expected targets and production among these three wide receivers, which is easier said than done…
If everyone is healthy, the Saints have a lot of mouths to feed:
Alvin Kamara: ~20% target%
Michael Thomas ~25%
Chris Olave ~20%
Jarvis Landry ~20%
Trautman&TEs: ~18%
+Ingram/FB/other WRs: ~10%

Math doesn't work.

— Mike Clay (@MikeClayNFL) May 13, 2022
Chris Olave Fantasy Outlook
A rough 45/35/20 spilt between Thomas, Olave, and Landry, respectively, would give Thomas an aggregate target share of 27%, with Olave at 21%, and Landry at 12%. This split would give Olave slightly over 100 targets with 60-70 receptions, likely falling in the 600-800 yard range. Taking the midpoint of that range and applying a 5.0% touchdown rate for Winston results in my following projection for Olave:
65 catches on 103 targets, 700 yards, and 5 touchdowns, 106.5 PPR points.
This stat line last year would have been good for the WR38, coincidentally one spot ahead of his new teammate, Marquez Callaway.
Chris Olave has a post-NFL Draft ADP fluctuating around 109 overall as the WR47. Among wide receivers, this puts him one spot behind fellow rookie Skyy Moore of Kansas City and one spot ahead of Christian Kirk of Jacksonville. This has Olave as the fifth rookie wide receiver by ADP, behind Treylon Burks (WR36), Drake London (WR39), Garrett Wilson (WR42), and Moore (WR46). Considering Olave's opportunity in his first season, this makes him slightly undervalued. Olave may not have the ceiling of London or even Moore, but his rookie year opportunity may be as secure as anyone outside of perhaps Burks. Assuming quarterback Jameis Winston plays a full season, Olave has a very realistic chance at finishing the season inside the top-30 at a very talent-rich position. For reference, four rookie wide receivers finished inside the top-30 in PPR formats 2021: Ja'Marr Chase (WR5), Jaylen Waddle (WR13), Amon-Ra St. Brown (WR21), and DeVonta Smith (WR30). Olave's NFL readiness as a polished route runner makes him a very intriguing late-round flier with major upside considering Thomas' age-29 recovery from a serious ankle injury.
---
Win Your Fantasy League!
Become a member at FantasyData and get access to the industry's best fantasy football subscription available!
---
STAY IN TOUCH
Sign up for FantasyData's newsletter and get awesome content sent to your inbox.
We'll never share your email address and you can opt out at any time, we promise.
---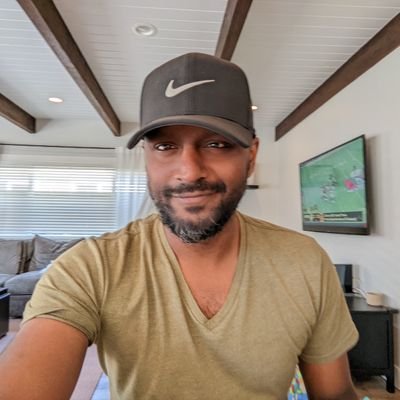 Dessy John is a 20 year fantasy football player, combining data and intuition to offer a valuable perspective on the game. He has spent 15 years as a marketer in Silicon Valley, and is currently pursuing his passions of writing and sports media. He holds an MBA from the University of California, Riverside. Dessy is an avid 49ers fan and resides in the Bay Area with his wife and two daughters.