DFS Thursday Night Breakdown: Giants vs Eagles
---
Thursday Night Football Preview
New York Giants vs. Philadelphia Eagles
Spread: Eagles -4.5 | O/U 44.5
After a week off from the Thursday Night Football matchups, we return with a battle in the NFC East between the New York Giants and the Philadelphia Eagles. The teams combined have a record of 2-9-1, yet both are in the race for the lead of their division, making this matchup pivotal. Each team is coming into week 7 with injuries and will have to rely on their game planning and their bench players stepping up to pull out the victory. Let's break down how each team wins.
How Will The New York Giants Win?
This matchup will be an Evan Engram game for the New York Giants to win the game. The Giants are missing their star back, Saquon Barkley. They are also missing one of their key wide receivers in Sterling Shepard who hasn't played since week two. Add in the fact that Darius Slayton is on the injury report this week with a foot injury and the Giants are lacking weapons in their offensive arsenal. The Philadelphia Eagles are also one of the worst teams against tight ends this years with a stat line of 37 catches, 377 yards, and 6 touchdowns. If the New York Giants hope to win this game, Daniel Jones and Evan Engram will have to connect early and often to produce for their team.
How Will The Philadelphia Eagles Win?
This game is placed squarely on the shoulders of Carson Wentz. With his major weapons injured (Miles Sanders, Zach Ertz) and four other weapons possibly missing the game (Dallas Goedert, Alshon Jeffrey, Desean Jackson, Jalen Reagor), the Philadelphia Eagles are also strapped for options in their offense for this week 7 matchup. Carson Wentz will have to try to find his MVP form from 2018 and lead an attack against this division rival. His main weapons this week Travis Fulgham and Greg Ward. This game should feature a lot of passing plays from both sides of the ball with their major back out and whichever of these quarterbacks can limit the turnovers will win the game.
Daily Fantasy Sports Breakdown
Quarterbacks
Daniel Jones ($10,400)
Both quarterbacks are turnover machines in 2020. Daniel Jones has 10 total turnovers with interceptions and fumbles combined. However, the Eagles defense is not the stout system of the past. With his star running back out of for the season and the Eagle's severe inability to cover tight ends I think Daniel Jones and Evan Engram can be a stack in your roster for the night.
Carson Wentz ($ 10,800)
Not to be outdone by his counterpart in the turnover game, Carson Wentz has a combined 12 turnovers between interceptions and fumbles. Also like his counterpart, he is unable to rely on his star running back to take the heat off of him for the game. This means a game with higher passing attempts for the Eagles. With Wentz and his injury-riddled line, you can even get a few runs throughout the game for some more points to your fantasy lineup.
Running Backs
Devonte Freeman ($7,400)
In the last two weeks, Devonte Freeman's workload has increased. He has had 15+ carries a game and has seen a few passes out of the backfield. He will see his same workload this week as the Eagles rank 21st in the league against running backs giving up 125 yards a game in 2020, and 144 in the last 3 games.
Boston Scott ($8,400)/ Corey Clement ($5,200)
Let's pivot away from the Eagles running back for this game as the New York Giants are the 8th best rushing defense in the NFL with 106 yards per game and only 90 yards in the past three games. We have played the "big game" weeks from Eagles running backs when Miles Sanders is out, and it did not work earlier this year (Scott only had 35 yards and Clement had 19).
Wide Receivers
Darius Slayton ($9,200)/ Sterling Shepard ($7,000) Golden Tate ($6,600)
As I wrote earlier, this is a position I will pivot from as well with the Giants. Darius Slayton was on the injury report, and if he plays he will more than likely draw Darius Slay. Sterling Shepard is coming off the IL if he plays, and even then I would rather wait to see how he plays then put 7K down for him in my lineup. As for Golden Tate, he hadn't had over 50 yards in a game this season and last week finished with 1 catch for 11 yards.
Travis Fulgham ($8,800)/ Greg Ward ($4,800)/ John Hightower ($1,200)
Travis Fulgham has three straight games with a touchdown. he also has two games in a row with ten targets. He also had a league-high 4 end-zone targets in week 6. He has become Wentz's favorite target during this injury-plagued season and should be a set it and forget it player in your DFS lineup this week. Greg Ward takes over the middle of the field with Zach Ertz's absence(even more so if Dallas Goedert isn't cleared to play this week). These two players should get a lot of looks from Wentz as he is most comfortable with them in the offensive scheme. John Hightower is a low risk/ high reward for your lineup. He was given two deep balls and hauled in one last week for 50 yards. He has become the Desean Jackson of the Philadelphia Eagles and for his price point, it allows you to get more talent in your lineup elsewhere.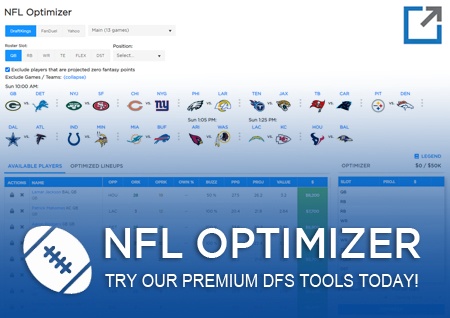 Tight Ends
Evan Engram ($8,000)
This is Evan Engram's week. To repeat the statline of the Eagles defense from earlier: 37 catches, 377 yards, and 6 touchdowns against tight ends. The Eagles weakness lays in the middle of the field with their linebackers and their safeties and this is where the New York Giants should attack with their gameplan.
Dallas Goedert ($7,800)/ Richard Rodgers ($5,000)
If Dallas Goedert suits up for the game, he should be on a pitch count. Making either of these plays a touchdown-dependent play. Pivot from this position for those prices and spend your money elsewhere.
Defense and Kickers
Giants D ($4,400)/ Eagles D ($4,600)/ Jake Elliot ($3,800) , Graham Gano ($3,600)
One of these defenses, maybe even both, should accrue multiple turnovers from their opposing quarterback. In this game, Daniel Jones has a better rapport with the weapons around him, which is crucial to timing plays and routes run. With this said, if I was choosing a defense I would lean towards the New York Giants defense.
For the kickers, either can be a nice play in a divisional matchup with two teams who drive can stall out multiple times throughout the game.
Prediction/ Free DFS Head To Head Lineup
The New York Giants beat the Philadelphia Eagles 24-20.
Daniel Jones ($15,600/Captain)

Evan Engram ($8,000)

Travis Fulgham ($8,800)

John Hightower ($1,200)

Greg Ward ($4,800)

Carson Wentz ($10,800)
STAY IN TOUCH
Sign up for FantasyData's newsletter and get awesome content sent to your inbox.
We'll never share your email address and you can opt out at any time, we promise.
---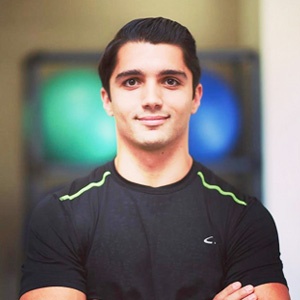 Former minor league soccer player/winner of TKO. Avid Philadelphia Eagles fan, Philadelphia born and raised, who also named their mascot (Swoop) for the team. Huge fantasy football fanatic who is all about the stats and ready to debate any topic. I have written for major publications within the sports and fitness world. Things I will debate until my last breath: Superman is the best superhero, Tim Tebow would have been a sustainable QB if he went to the Jacksonville Jaguars, and pineapples dont belong on pizza.