DFS Thursday Night Football Preview: Cowboys vs Saints
---
DFS Thursday Night Football Preview
Line: Cowboys (-4.5) | O/U 47.5
Week 13 begins with the Dallas Cowboys heading to New Orleans to face the Saints. Both teams are coming off a loss on Thanksgiving night and are looking to rebound. The Cowboys are struggling with a Covid issue in the locker room, while the Saints struggle with injuries and poor quarterback play. Which team can right the ship Thursday night? Let's break down how each team should attack the game for a chance to walk away with the victory.
Popular Pages
How Do The Dallas Cowboys Win The Game?
The Dallas Cowboys enter this game needing to right the ship after losing on Thanksgiving. They will be without their head coach(Covid-19 protocols) but they will now have Amari Cooper returning to the lineup. For the Cowboys to win this game, they will have to lean on the talent in the wide receiver room. Amari Cooper, CeeDee Lamb, Michael Gallup, and the rest will need to step up against a defense that has allowed the fifth-most yards to wide receivers this year. New Orleans Saints' defense is strong across the board, but the best bet for Dallas to accumulate yards is through the air within this game.
How Do The New Orleans Saints Win The Game?
Who is going to be the starting quarterback, Taysom Hill or Trevor Siemian? Will the Saints alternate throughout the game, or will they stick with one player? Is Alvin Kamara healthy enough to play? There are a lot of questions surrounding the Saints' offense, so this time will have to rely on their defense to slow down the Cowboys' offense and allow the Saints to grind out a victory. Dallas does struggle against wide receivers as well, giving up the fourth-most yards to the position. They also allowed the sixth-most yards passing to the quarterback position. If Kamara doesn't suit up, the game plan should focus on quick passes to get the ball out of their quarterback hands and into the hands of the playmakers.
Now that we have broken down how each team should approach the game, let's break down your best plays for the DFS Showdown Slate.
Quarterback
Dak Prescott ($11,800)
Dak Prescott is a safe play for your lineup; as you know, he will provide a high floor when it comes to attempts. This year's lowest amount has been 22 attempts while having seven games with 30 or more attempts. With the team stating they may rest Ezekiel Elliot more down the stretch to be healthy for the playoffs, Prescott will be called upon to carry the offense in a higher capacity.
Taysom Hill ($9,600)/ Trevor Siemian ($9,400)
I have been pushing for Taysom Hill to be the starter of this offense since the off-season as he allows you to create more headaches for the defense, especially now that Jamie's Winston is done for the season. Sean Payton tried his had with Trevor Siemian, and it didn't work; however, whenever Hill has started, he has performed adequately or better. Taysom Hill gives you a higher floor, keep your eye on the final decision by Payton, but if Hill is rewarded the start, he is in my lineup without question.
Running Backs
Ezekiel Elliot ($10,800)/ Tony Pollard ($7,800)
The New Orleans run defense is the strongest in the league regarding fantasy points scored against them. They have only allowed 158.70 this season. On top of that stat, the Cowboys have come out and expressed wanting to "rest" Ezekiel Elliot throughout this season to keep him healthy. Due to this, I may avoid this backfield entirely, and if I were taking a shot, it would be with the cheaper option in Tony Pollar to allow for salary cap flexibility elsewhere.
Alvin Kamara ($11,200)/ Mark Ingram II ($5,000)/ Tony Jones Jr. ($800)
Alvin Kamara missed last week with an injury and only practice in a limited capacity Tuesday. On a positive note, he at least maintained his activity level on back-to-back days after missing the past three games due to his sprained MCL. However, Mark Ingram practiced in full Tuesday, making him the back I will target for the Saints. Even if Kamara plays, Payton should ease him back into action, and Ingram could be worthy of a cheaper play with a high ceiling.
Wide Receivers
CeeDee Lamb ($10,000)/ Amari Cooper ($8,600)/ Michael Gallup ($6,800)/ Cedrick Wilson ($4,800)/ Noah Brown ($600)
Let's start this section with Amari Cooper, according to Ed Werder, he has traveled with the team and will be playing on Thursday night. It is possible that he draws Marshon Lattimore and that his usage is scaled back due to returning from Covid. Cooper is a cautious play at best for your lineup.
Earlier, we spoke about how wide receivers have done reasonably well against the Saints' defense. They have allowed 270.20 fantasy points this year, the eighth-most in the NFL. So you should look to complete the stack or even double stack with Dak Prescott if possible. My favorite option is Michael Gallup, due to his pricing. In the last two weeks, he has had 18 targets and five receptions in both games. CeeDee Lamb talent is strong enough to use him in your lineup. With Cooper returning from illness, Prescott could lean on his young stud to lead this receiver core.
Be careful with your dart throw of Cedrick Wilson, who was a non-participant in practice Tuesday. The proper dart throw this week would be Noah Brown for $600. He had nine targets last week and caught six of those targets.
Marquez Callaway ($6,400)/ Tre'Quan Smith ($5,600)/ Deonte Harris ($4,600)/ Ty Montgomery ($3,000)
This entire receiver room is a dart throw this week. We don't know who is going to start and if Payton will have a short leash with the said starter. When deciding which dart throw will be used, I will chase the volume. Over the last three weeks, Tre'Quan Smith has had the most targets(20) than the rest of his teammates. If you need cash relief, Ty Montgomery is coming off a week with seven targets and six rushing attempts. However, remember that last week the Saints did not have Alvin Kamara or Mark Ingram, so tread lightly.
Tight End
Dalton Schultz ($7,600)
Although Dalton Schultz has had a fantastic year so far, this is the game where I will fade him. The Saints defense has only allowed 65.40 fantasy points to the position this year. For his price point, I need a player to have a safer floor.
Nick Vannett( $3,600)/ Juwan Johnson ($1,400)
The Cowboys' defense has allowed the eighth-most yards to the position. However, there was one target between these two players last week. With the quarterback situation murky at best, avoid these two this week.
Kicker And Defense
Cowboys DST ($4,400)/ Greg Zuerlein ($4,200)/ Brett Maher ($4,000)/ Saints DST ($3,800)
Greg Zuerlein is a decent play in your lineup, as the Cowboys have attempted the eighth-most field goals this season. Otherwise, this section of options is off the board for my lineups.
Predictions and Free DFS Cash Lineups
The Dallas Cowboys defeat the New Orleans Saints 20-17
Free DFS Showdown Cash Lineup
Dak Prescott ($17,700) *Captain*
Michael Gallup ($6,800)
Taysom Hill ($9,600)
Mark Ingram II ($5,000)
Noah Brown ($600)
CeeDee Lamb ($10,000)
Are you looking to use our NFL Optimizer? Click Here
STAY IN TOUCH
Sign up for FantasyData's newsletter and get awesome content sent to your inbox.
We'll never share your email address and you can opt out at any time, we promise.
---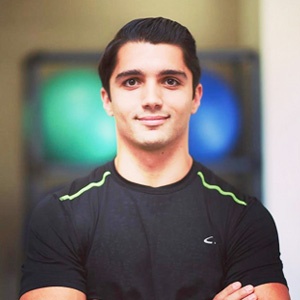 Former minor league soccer player/winner of TKO. Avid Philadelphia Eagles fan, Philadelphia born and raised, who also named their mascot (Swoop) for the team. Huge fantasy football fanatic who is all about the stats and ready to debate any topic. I have written for major publications within the sports and fitness world. Things I will debate until my last breath: Superman is the best superhero, Tim Tebow would have been a sustainable QB if he went to the Jacksonville Jaguars, and pineapples dont belong on pizza.