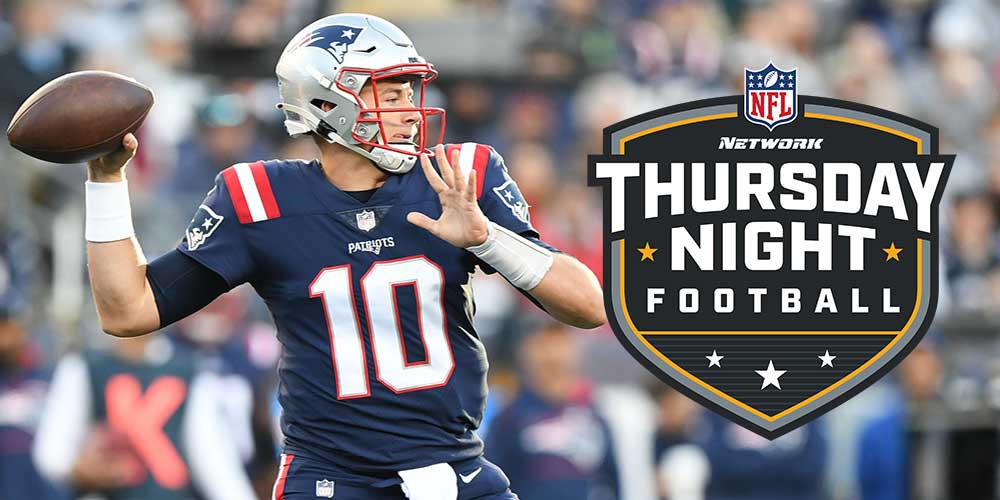 DFS Thursday Night Football Preview: Patriots vs Falcons
---
DFS Thursday Night Football Preview
New England Patriots vs. Atlanta Falcons
Patriots -7 | O/U 47.5
Week 11 begins with a Super Bowl LI rematch between the New England Patriots and the Atlanta Falcons. New England enters Week 11 on a four-game win streak, whereas the Dallas Cowboys demolished the Atlanta Falcons in week 10. So how should each team approach this game to walk away with a victory? With Vegas setting a low over-under for the game, should we expect a defensive battle, or will these teams put on a show offensively? Let's break it down below to see how each team will approach the game.
How Do The New England Patriots Win The Game?
New England will stick with their balanced approach to their offense, evenly distributing the ball through the air and on the ground. Mac Jones has a chance to pad his touchdown stats as the Falcons have allowed for 19 passing touchdowns this year, which is fourth-worst in the league. When it comes to the run game, expect at least one score on the ground as the Falcons defense is the fourth-worst at touchdowns against when facing running backs. A balanced approach from the rookie Mac Jones and the plethora of running backs in New England should lead the Patriots to victory.
How Do The Atlanta Falcons Win The Game?
Matt Ryan should have his hands full against the New England Patriots' strong defense. However, an area the Patriots do struggle in is their rushing defense. They have allowed the ninth-most yards this season(951). With Cordarrelle Patterson injured and possibly missing this game, Mike Davis will have to step up and fulfill the contract he signed. If the Falcons can play mistake-free football, pile up the rushing yards, and allow Matt Ryan to pick his spots to locate Kyle Pitts, the Falcons have a chance to win.
Now that we have discussed how the teams should approach the game let's discuss which players could give you the advantage in your DFS Showdown Slate.
Quarterbacks
Mac Jones ($10,600)
Mac Jones enters week 11, coming off a victory against the Cleveland Browns, where he threw for three touchdown passes. This offense seems to be clicking during this four-game win streak, and with the Falcons giving up the seventh-most points to the quarterback position in fantasy, I feel Mac Jones is a safe play for your lineup.
Matt Ryan ($10,800)
Matt Ryan enters week 11 on the polar opposite side of Mac Jones. He scored just 2.7 fantasy points last week and had 177 yards with two interceptions after completing only 9-21 passes. Will Matt Ryan be this bad on Thursday Night Football? I highly doubt it. However, I do believe even with the team trying to focus on the run to exploit the Patriots' defense and their weakness, Ryan will have enough attempts to be worthy of your lineup. Additionally, matt Ryan needs to focus on not turning the ball over, as the Patriots have intercepted the ball 14 times this year, the third-best in the league.
Running Backs
Damien Harris ($8,800)/ Rhamondre Stevenson ($8,600) / Brandon Bolden ($4,800) / J.J. Taylor ($1,000)
It wouldn't be a Patriots game if there weren't confusion when looking at the running back position. Damien Harris entered the week with a concussion and was limited Tuesday. Please keep your eyes on his designation for the game; however, he will be my expensive fade this week. The player I am focusing on this week is Rhamondre Stevenson. Last week Stevenson had 20 attempts and five targets. He had 114 total yards and two touchdowns with those attempts. Bill Belichick is known to ride the hot hand, so even if Harris does play, I am focusing on Stevenson when it comes to this backfield.
Brandon Bolden and J.J. Taylor can be used for salary cap relief/dart throw in your lineups. They are high-risk/high reward type plays this week.
Cordarrelle Patterson ($10,200) / Wayne Gallman ($8,400) / Mike Davis ($5,800)
Another running back in this game we need to watch will be Cordarrelle Patterson. He entered the week with an ankle injury and was limited on Tuesday's practice. The Falcons could shift their focus in the backfield to Mike Davis and Wayne Gallman if Patterson is limited. Gallman took most of the carries with Patterson's injury as he carried the ball 15 times compared to Mike Davis and his four carries. For me, I am taking the shot on Mike Davis this week and hoping he is brought back into the fold like Davis was at the beginning of the season. He is almost a full 3K cheaper than Gallman, so it's salary cap relief tied in with a dart throw if you go that route.
Wide Receivers
Jakobi Meyers ($8,000) / Kendrick Bourne ($7,600) / Nelson Agholor ($5,000)
I am using two of these three options in my free lineup below. The first option is Jakobi Meyers. Twitter rejoiced as Jakobi Meyers, on his 135th reception in the NFL career, finally landed in the endzone. Now that the curse is over, I expect Meyers to do it again this week. Meyers has 76 targets on the season, the most of any New England wide receiver. Combine that with a struggling Falcons defense, and I think he will be helpful in your lineups.
I am also looking at Nelson Agholor over Kendrick Bourne. The Falcons have allowed 13 touchdowns to the wide receiver position, and Agholor price allows for some salary-cap relief which is why I decided he will be in the lineup on Thursday night.
Russell Gage ($6,600) / Olamide Zaccheaus ($5,400) / Tajae Sharpe ($3,600)
This entire position for Atlanta can be considered a fade this week. If I were to use any of these three options, it would be Russell Gage, as two weeks ago, he had eight targets. However, these three players are all risky plays that are touchdown-dependent; play at your own risk.
Tight End
Hunter Henry ($7,000 )/ Jonnu Smith ($2,400)
My rule for tight ends remains the same: If you are not part of the big three(Kelce, Waller, Kittle), you are touchdown-dependent. Hunter Henry is having himself a season when it comes to touchdowns, as he has recorded seven touchdowns in total and three in the last two weeks. With Jonnu Smith still limited in practice, Henry could continue his hot streak and provide a touchdown upside for your team.
Kyle Pitts ($9,600)/ Hayden Hurst ($1,800)
Kyle Pitts has taken over as the team's number one target since Calvin Ridley has taken time off. Not counting the bye in week six, Pitts has had six or more targets since week 4. Pitts can be a target hog for your team if you can fit his salary in your lineup.
Kickers and Defense
Patriots Defense ($5,600)/ Nick Folk ($6,600)/ Younghoe Koo ($4,000)/ Falcons Defense ($3,400)
This Thursday night game has a chance to be low-scoring, so this section of options can be relevant for your lineup for this week. My favorite option is Younghoe Koo due to his price point allowing you to pay up elsewhere. Also, between the two teams, The Falcons have a higher probability of having their drives end up short of the endzone than the Patriots.
Prediction and Free Cash DFS Showdown Lineup
Patriots defeat the Falcons 28-17
Free Cash DFS Showdown Lineup
Mac Jones ($15,900) *Captain*
Nelson Agholor ($5,000)
Mike Davis ($5,800)
Younghoe Koo ($4,000)
Jakobi Meyers ($8,000)
Matt Ryan ($10,800)
Are you looking to use our NFL Optimizer? Click Here
STAY IN TOUCH
Sign up for FantasyData's newsletter and get awesome content sent to your inbox.
We'll never share your email address and you can opt out at any time, we promise.
---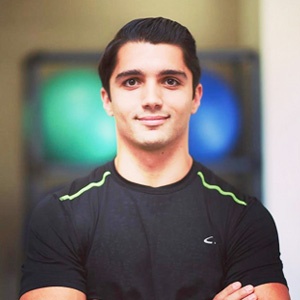 Former minor league soccer player/winner of TKO. Avid Philadelphia Eagles fan, Philadelphia born and raised, who also named their mascot (Swoop) for the team. Huge fantasy football fanatic who is all about the stats and ready to debate any topic. I have written for major publications within the sports and fitness world. Things I will debate until my last breath: Superman is the best superhero, Tim Tebow would have been a sustainable QB if he went to the Jacksonville Jaguars, and pineapples dont belong on pizza.